In VistaCreate, you can easily apply masks to images and illustrations. Add your photos to the artboard and fit them into shapes to create unique content.
How to add mask
Step 1
Select the image or element you want to mask and click on the Add Mask button located on the top toolbar.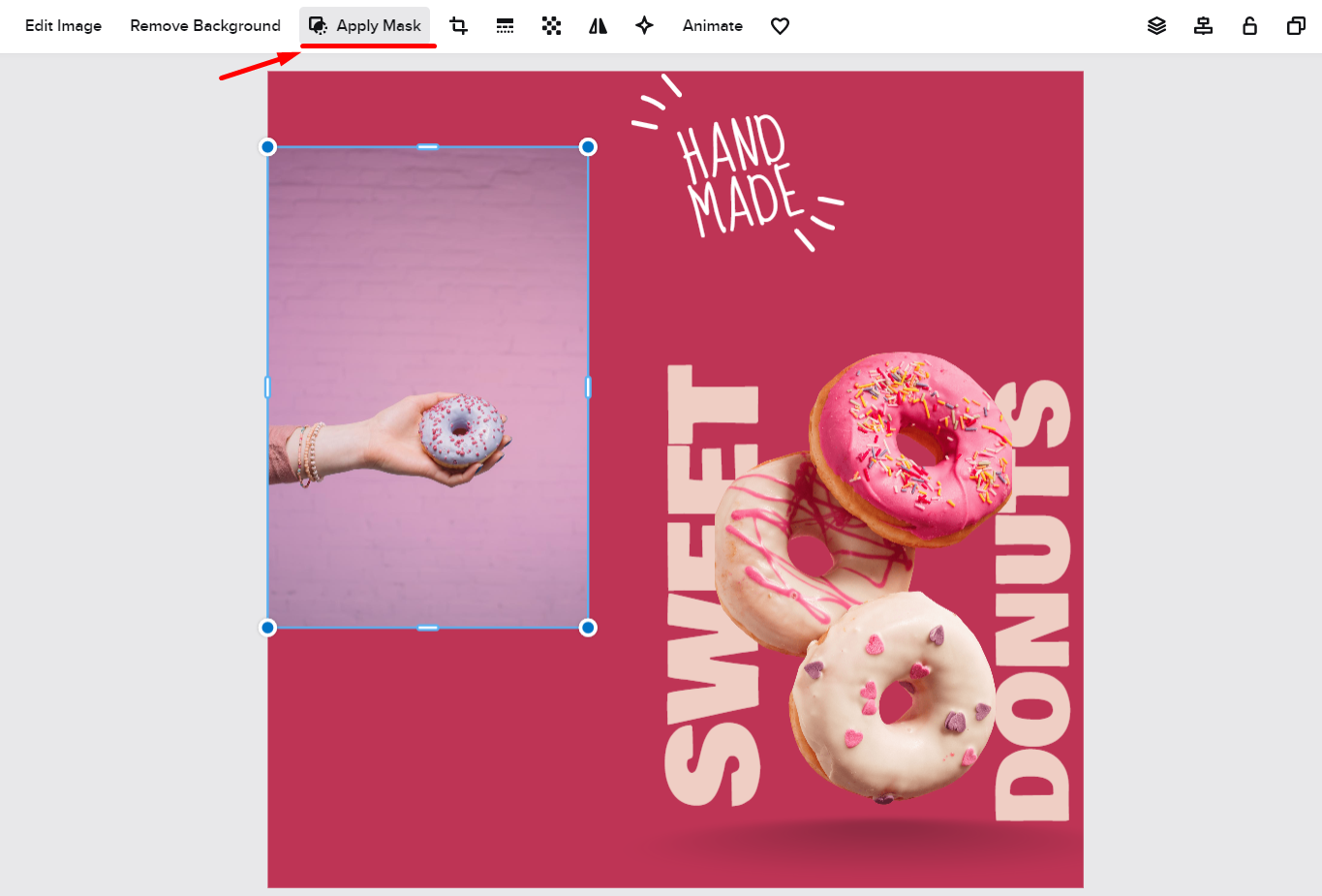 Step 2
Explore various shapes in the VistaCreate collection and choose the perfect fit for your design idea. Move your image inside the shape to adjust your mask and click "Done" once you're set.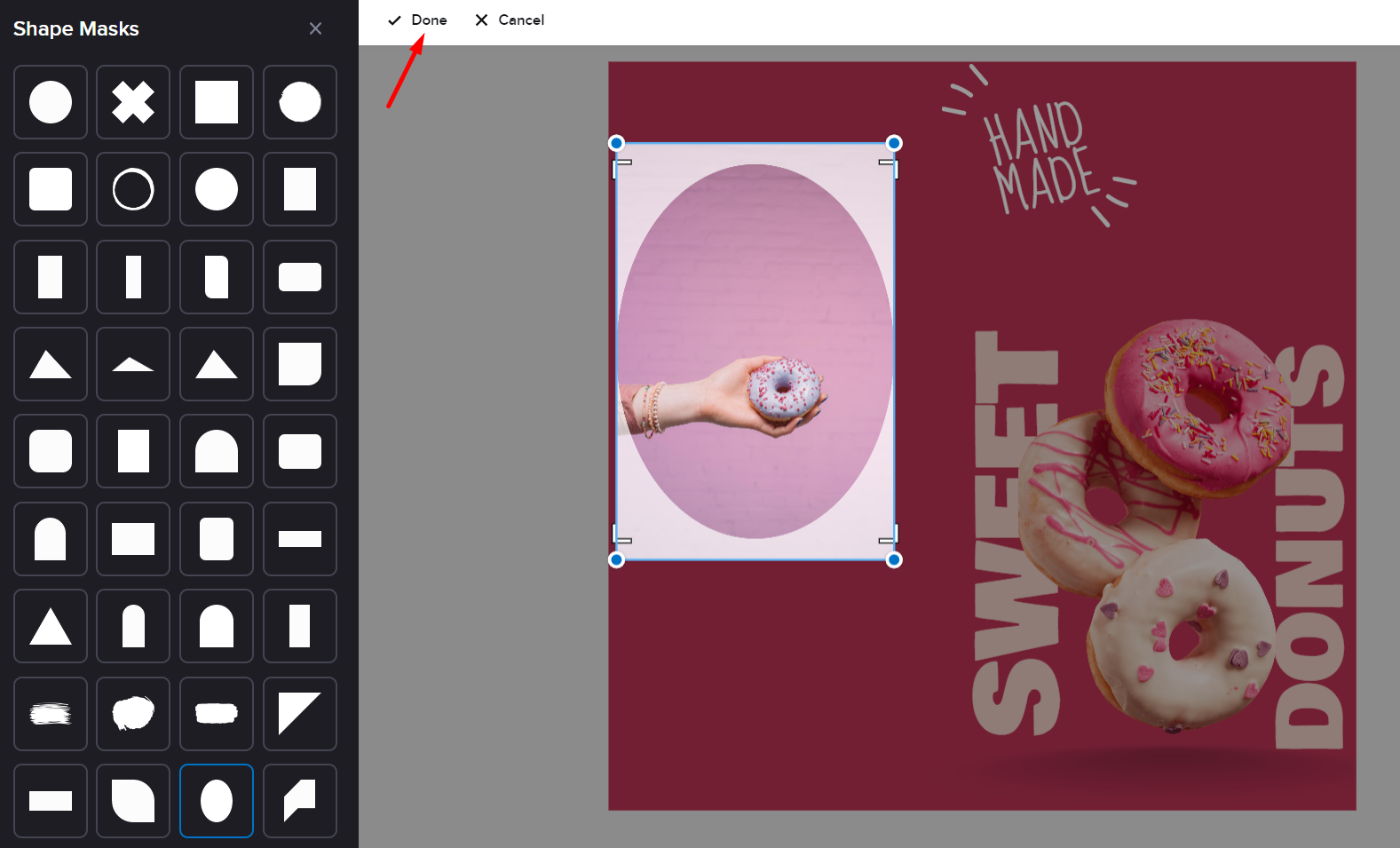 You can always edit your mask or choose another shape for your image. To do so, click on your mask and select the Edit Mask option on the top toolbar.