VistaCreate features over 53,000 design objects that fall into two categories — static and animated. You can find them by choosing "Objects" in the sidebar menu of the artboard. Click on your selected object to add it to your design.
All objects are divided into topics and collections to help you find elements quicker. Here are some of them:
Recent (objects you recently used in your designs):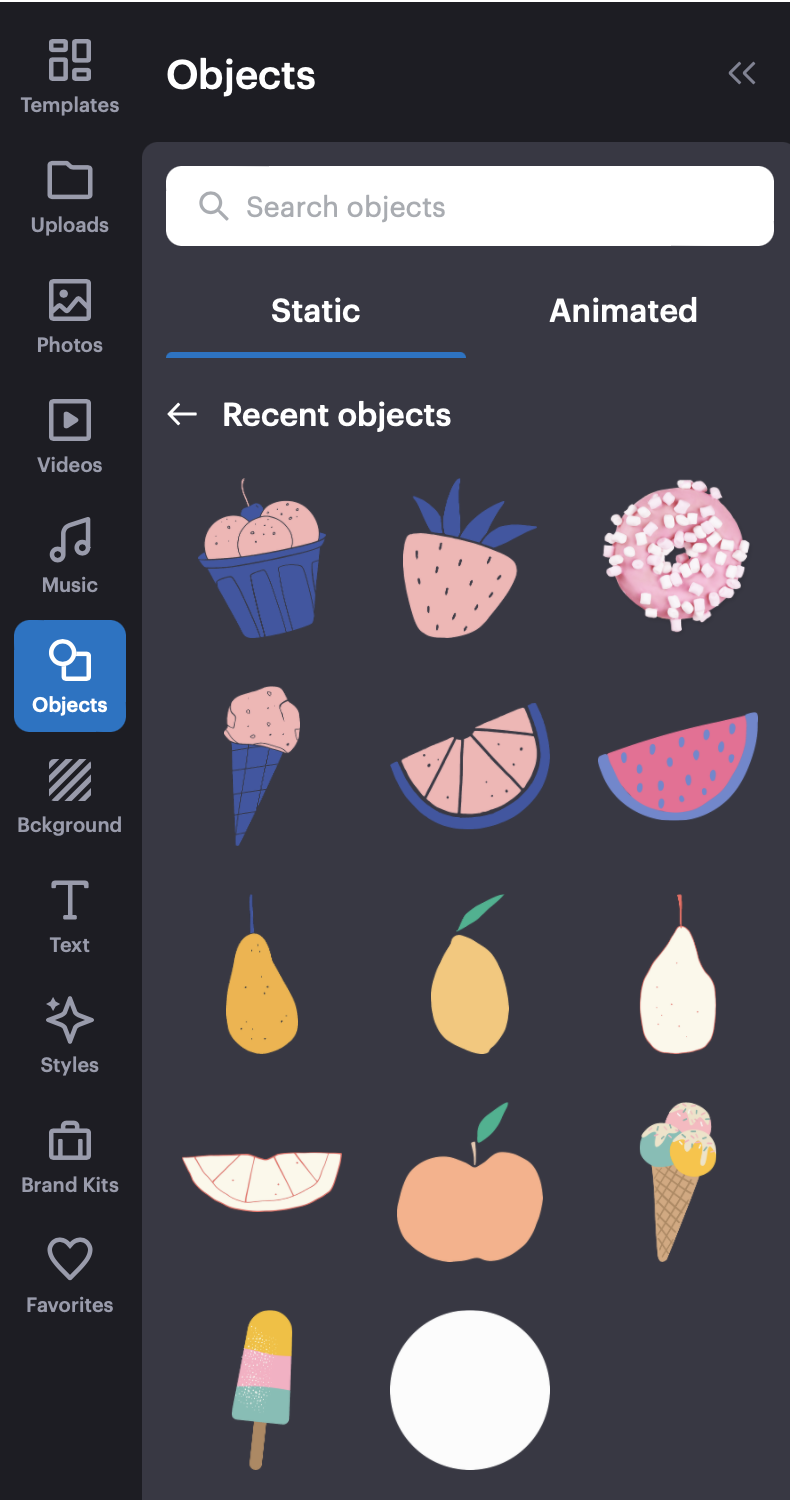 Newest (recent updates in object collections):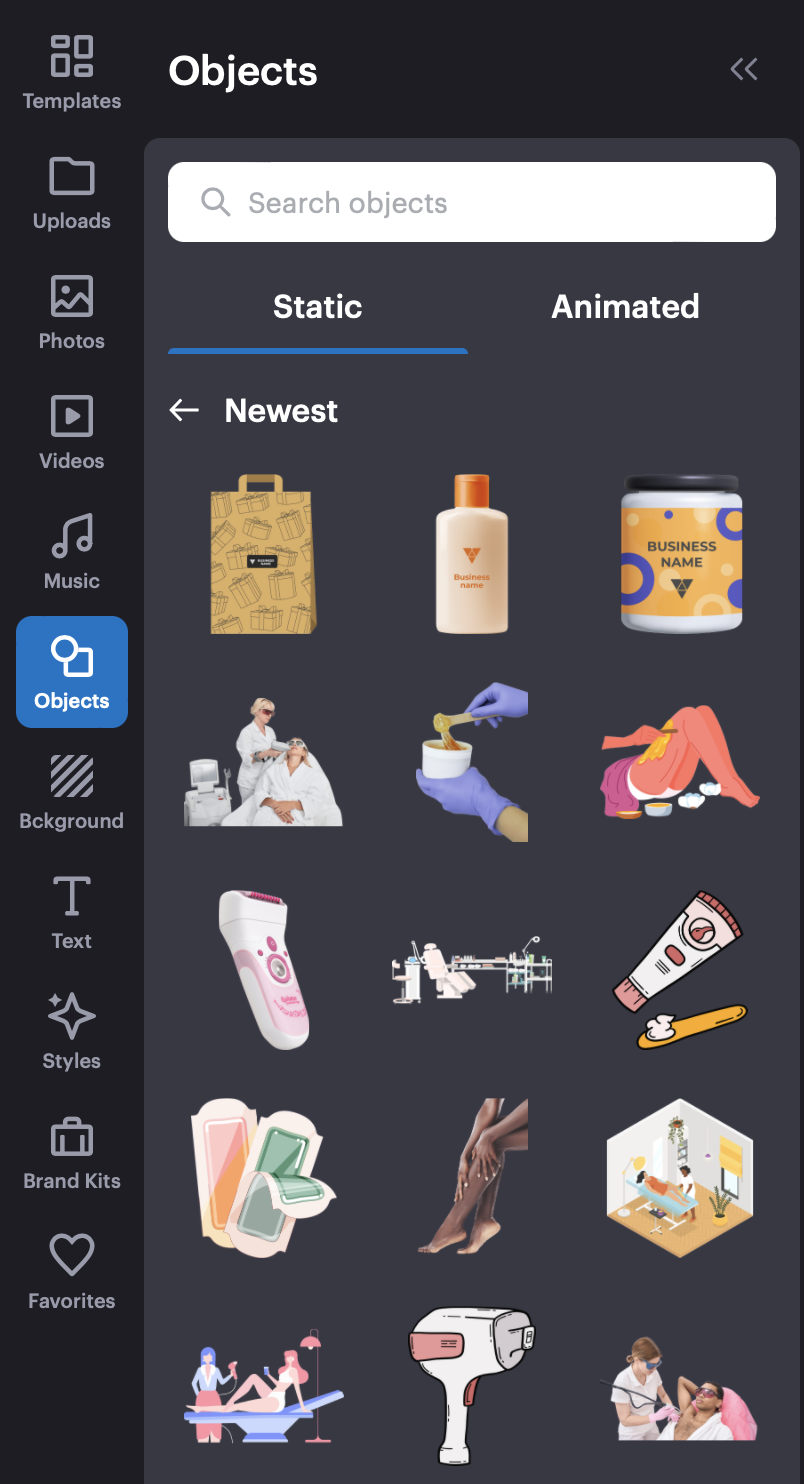 Social Media (icons for popular social media platforms):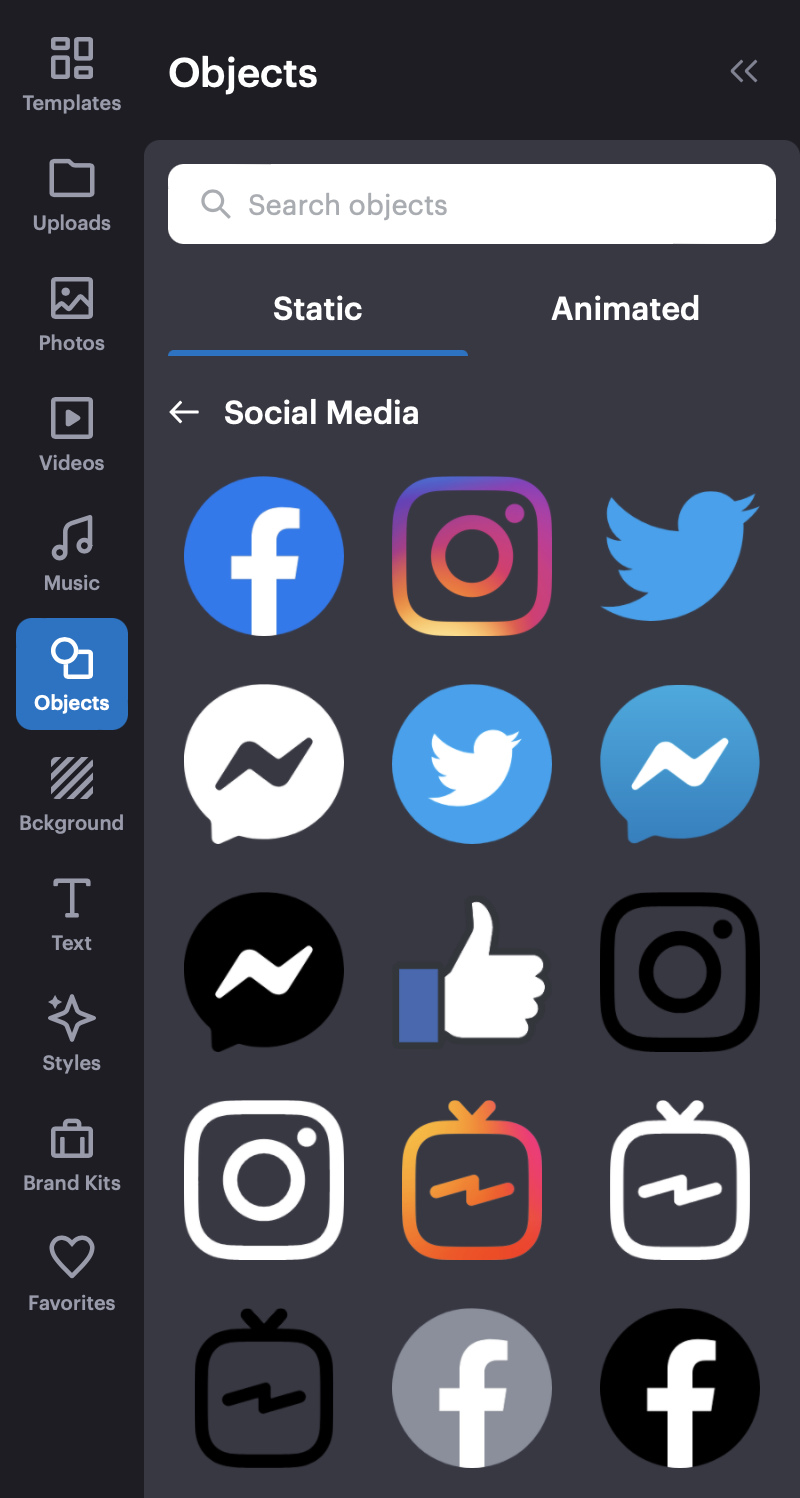 Masks (objects to shape your images, illustrations, and videos):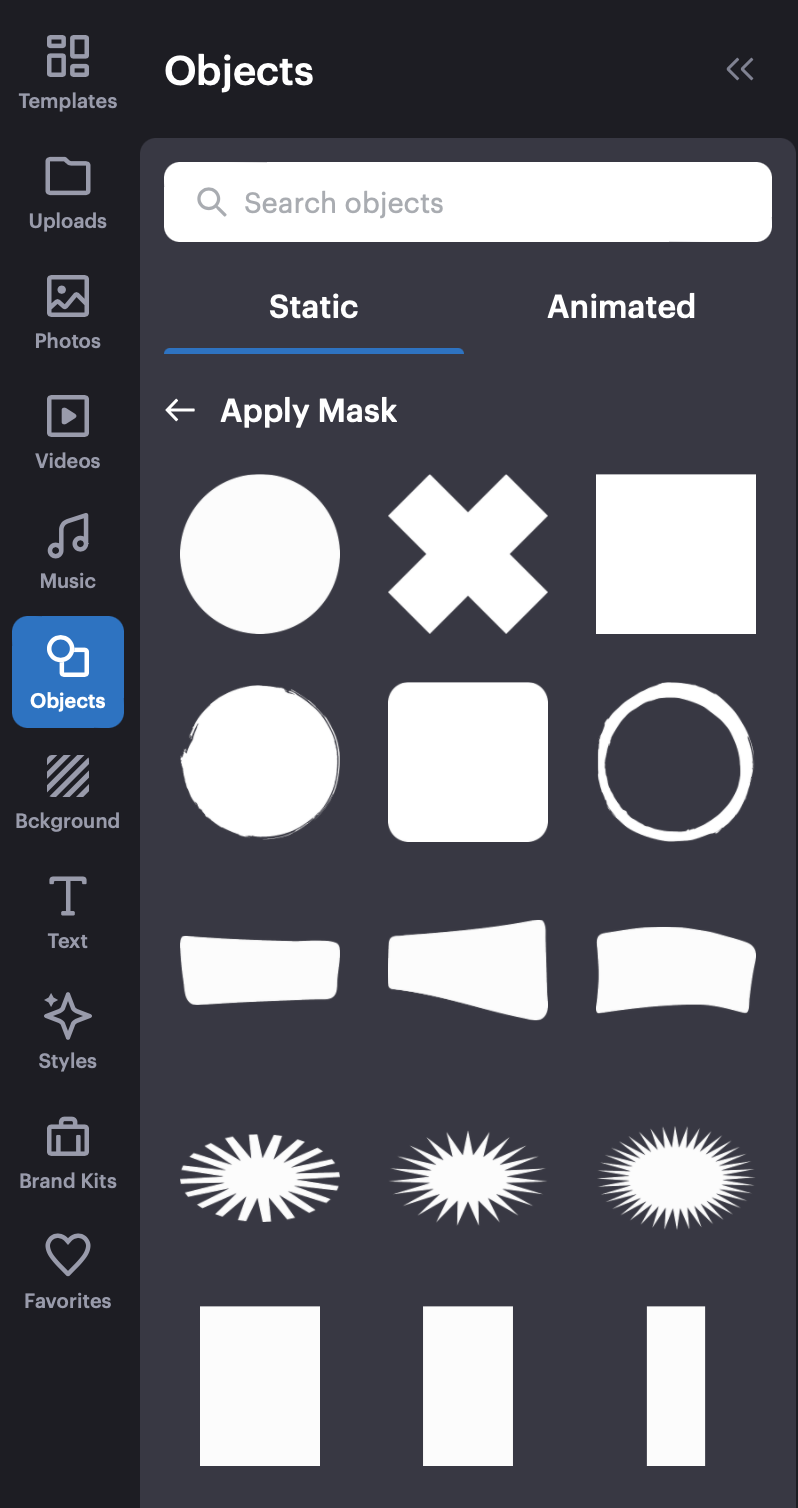 Graphical (Shapes, Lines, Arrows, Frames, and more):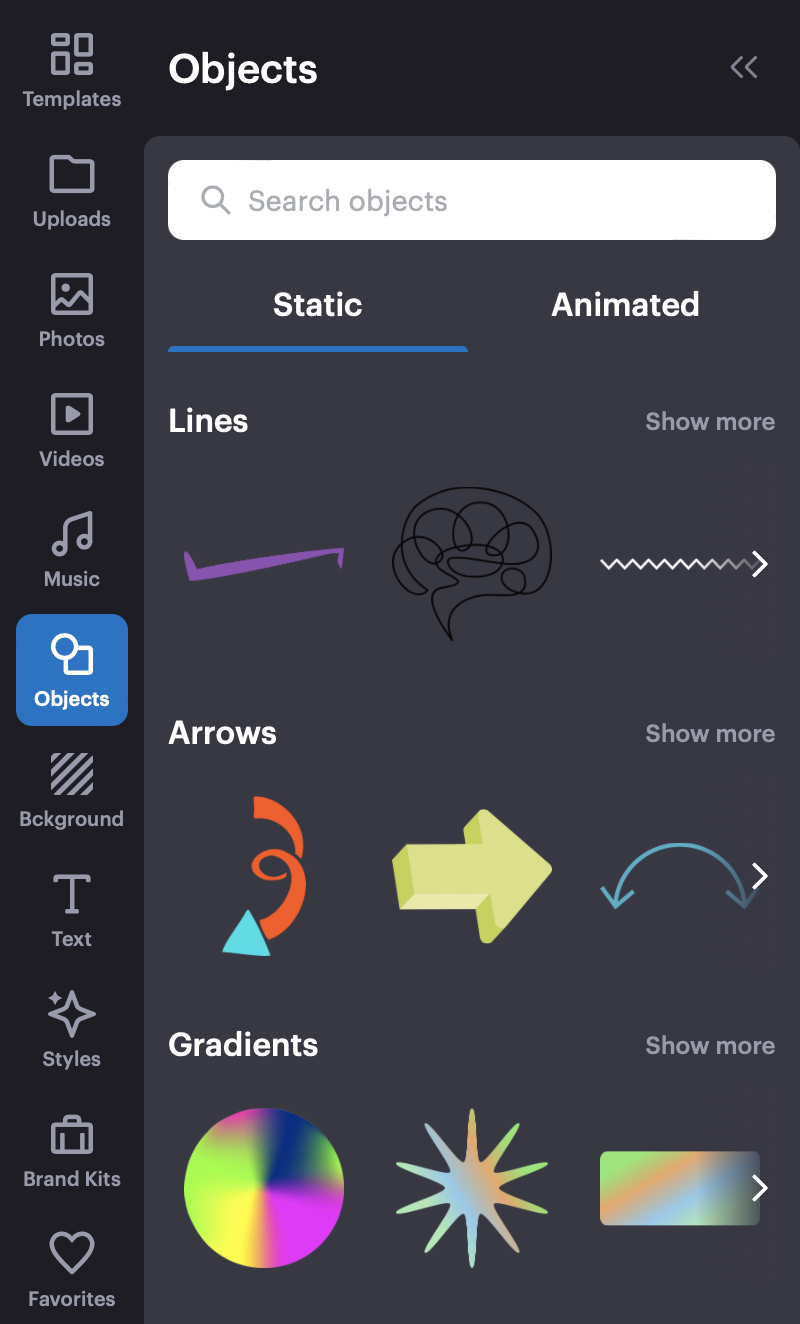 Topics and themes (objects grouped by themes, such as Sport, Places, Travel, Food, People, Animals, Professions, Gaming, Beauty, and more):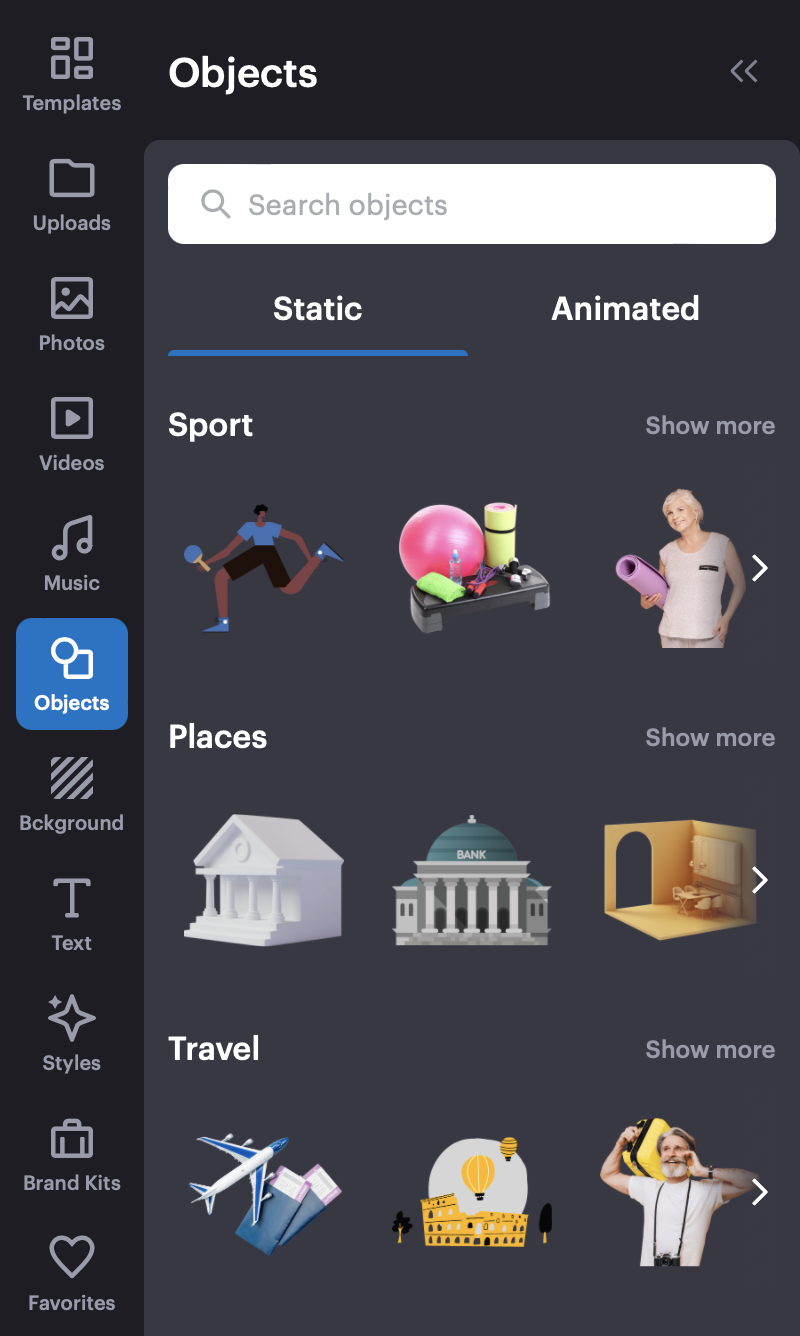 ✨ Note: To see all the options in each category, click "See more".
How to use object collections
In VistaCreate, we combined similar graphic elements in one collection to help you create cohesive designs. To see the collection, select an object from the library, and all matching elements will open in the menu below.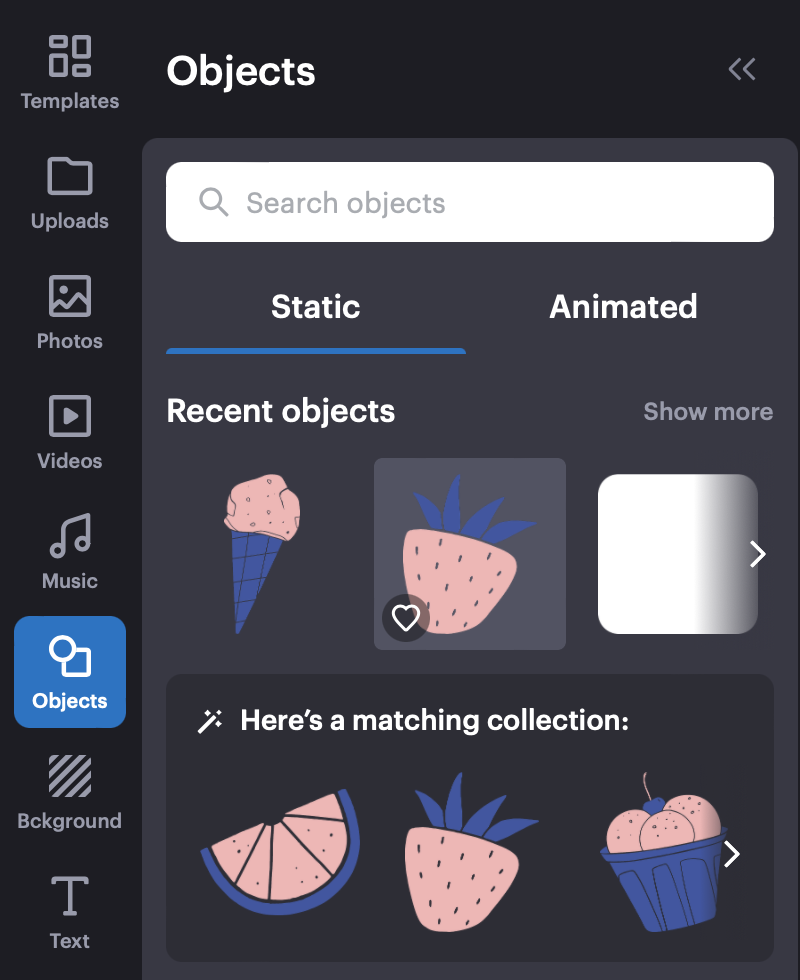 How to find an object or animation in VistaCreate
To find an object in the VistaCreate library, type a keyword into the search bar and you'll see all related graphic elements.