If you want to update your email associated with the VistaCreate account, you can easily do it through your account settings:
Step 1. Go to the upper right-hand corner of the homepage and click on your profile icon
Step 2. Go to "Account settings"
Step 3. Type in your new email
Step 4. Click "Apply&Save". A confirmation email will be sent to your old email, so don't forget to verify the change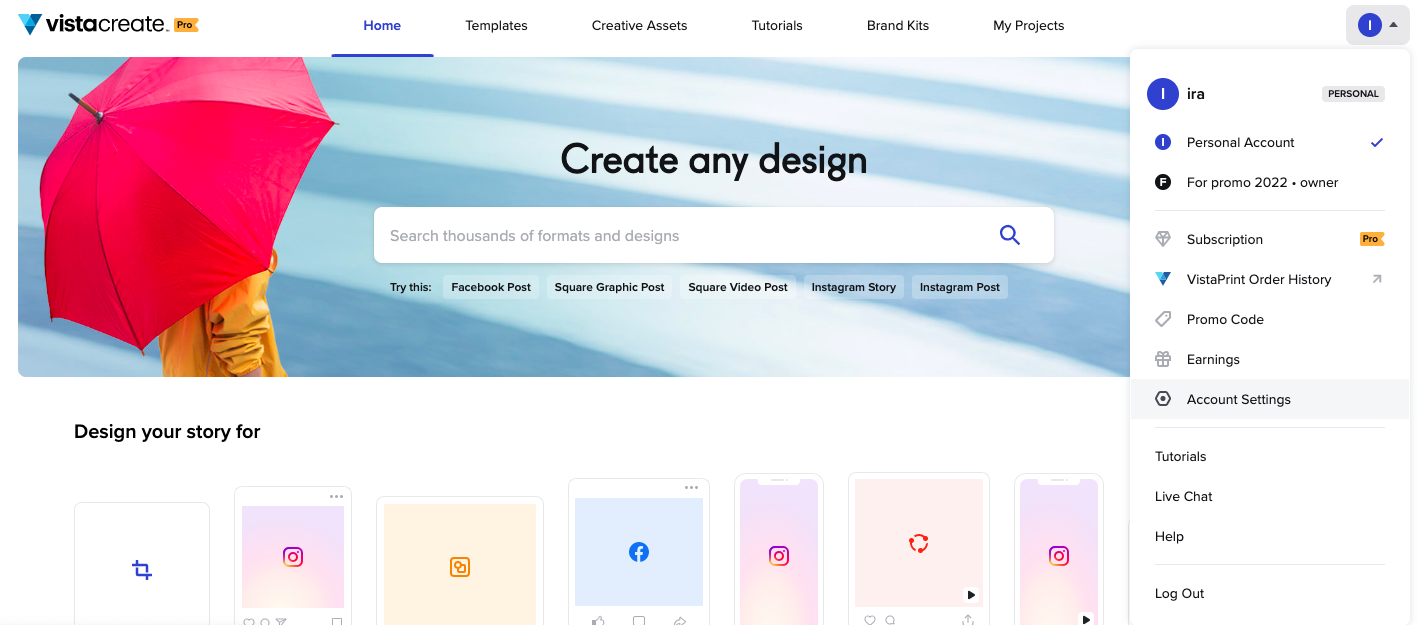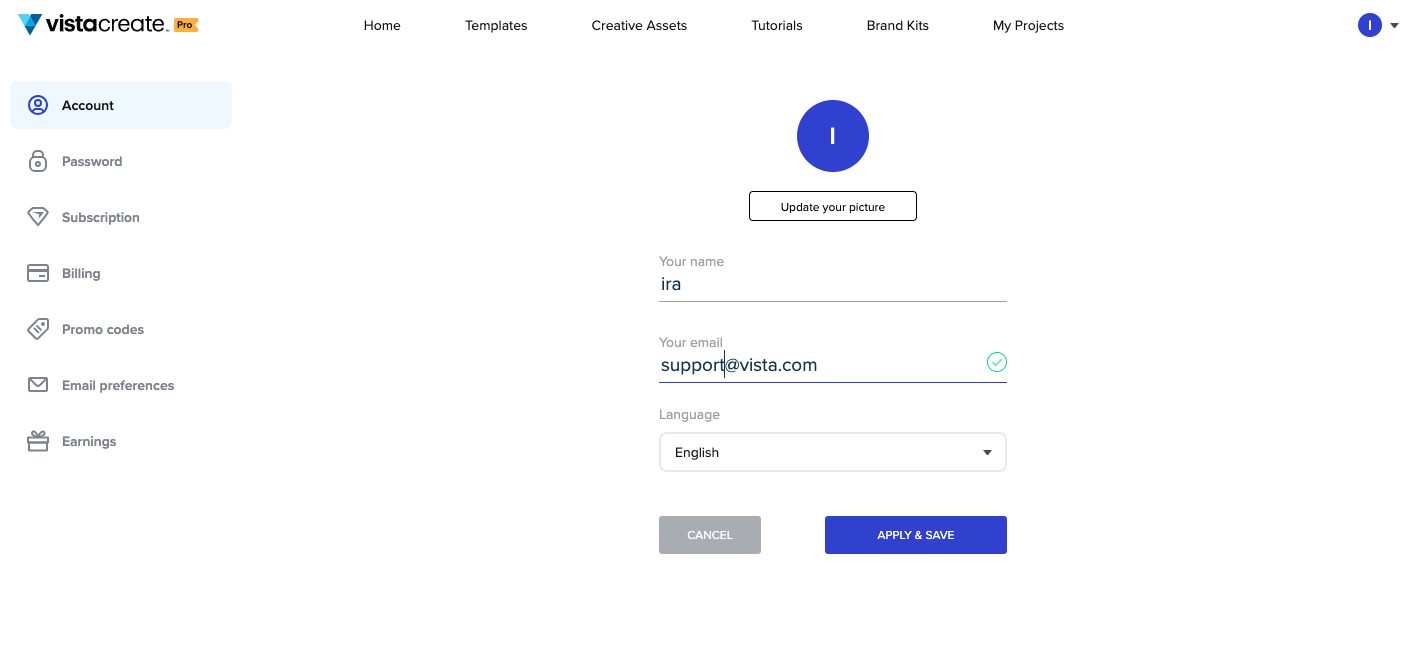 I don't remember the email I used for my VistaCreate account. How can I log in?
Try to log in by using any email you might have used to register with us. If it doesn't work, try to log in via Facebook, Google, or Apple ID.
You can also sign in with any of your Vista family accounts — Vista, VistaPrint, 99designs. The system will sync your accounts and log you into VistaCreate.