The styles feature will make it significantly easier for you to:
Customize ready-made templates to fit your specific needs.
Create a new design from scratch (especially when it is difficult to decide on a style).
Give your design a more holistic, stylish, and high-quality look.
The feature has 4 options:
Use the Styles feature to apply a ready-made style to your project
The styles tab provides users a way to apply professionally prepared color palettes and font pairs to any project or template of their choice allowing for greater customizations abilities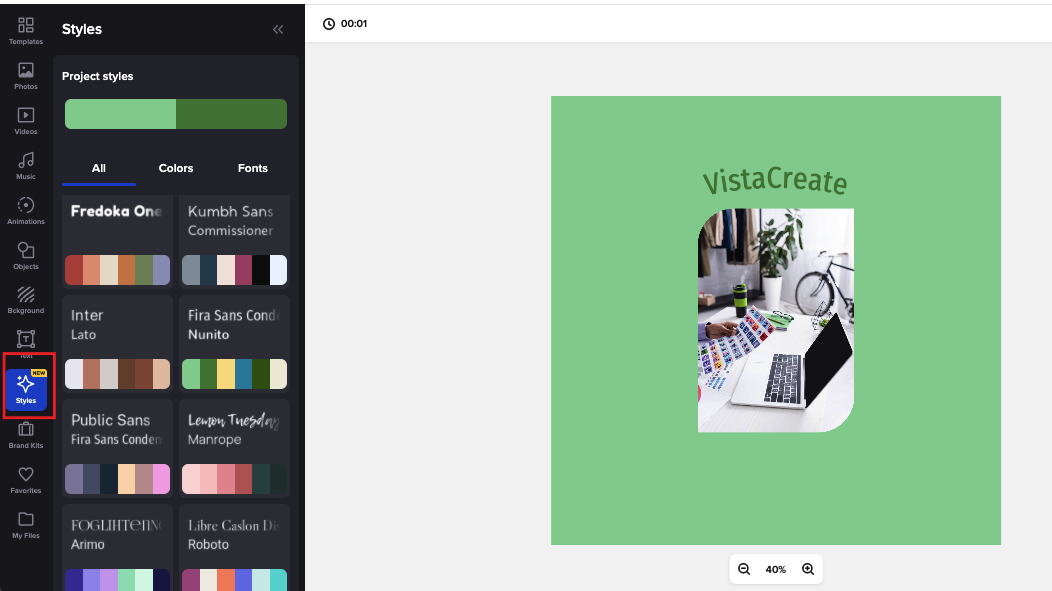 There are 78 styles available, and everyone can choose a set that is best for their projects: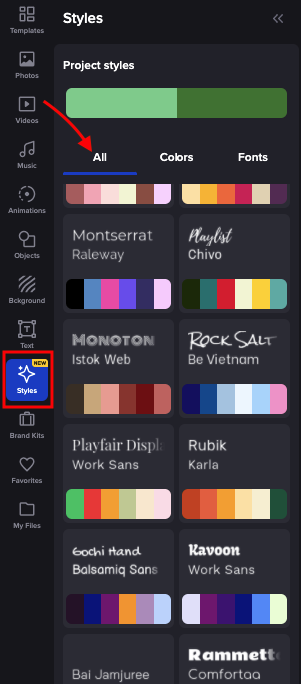 It's possible to customize the font by choosing among the fonts available in the "Styles" tab or through the "Font" tab: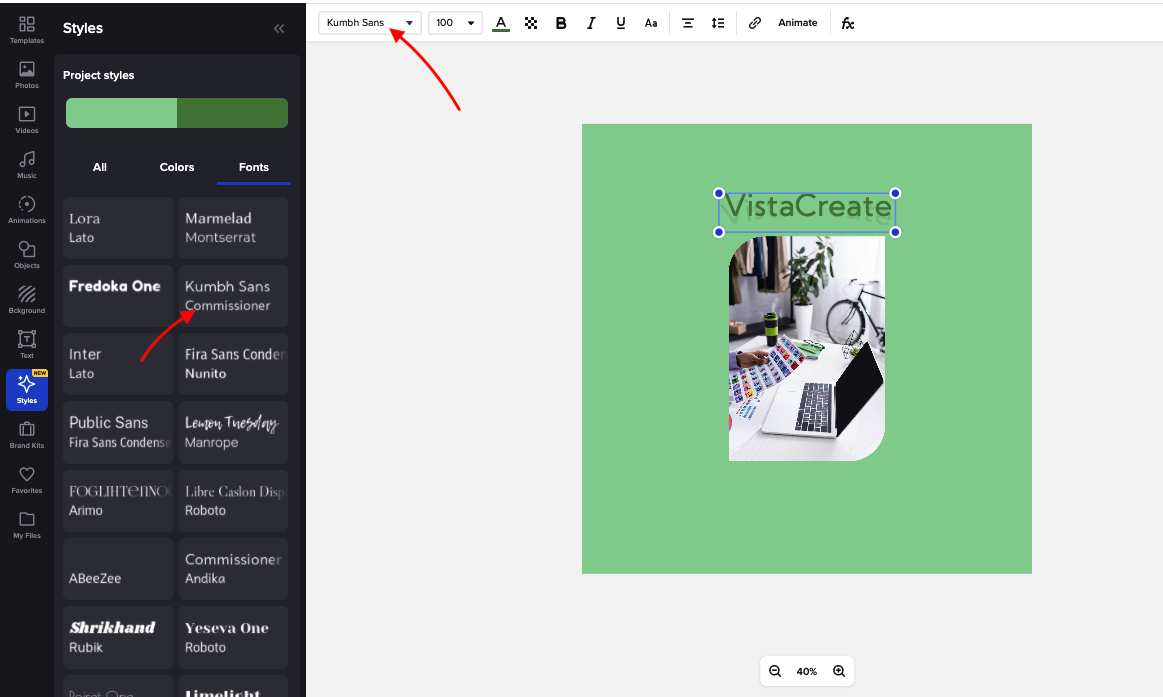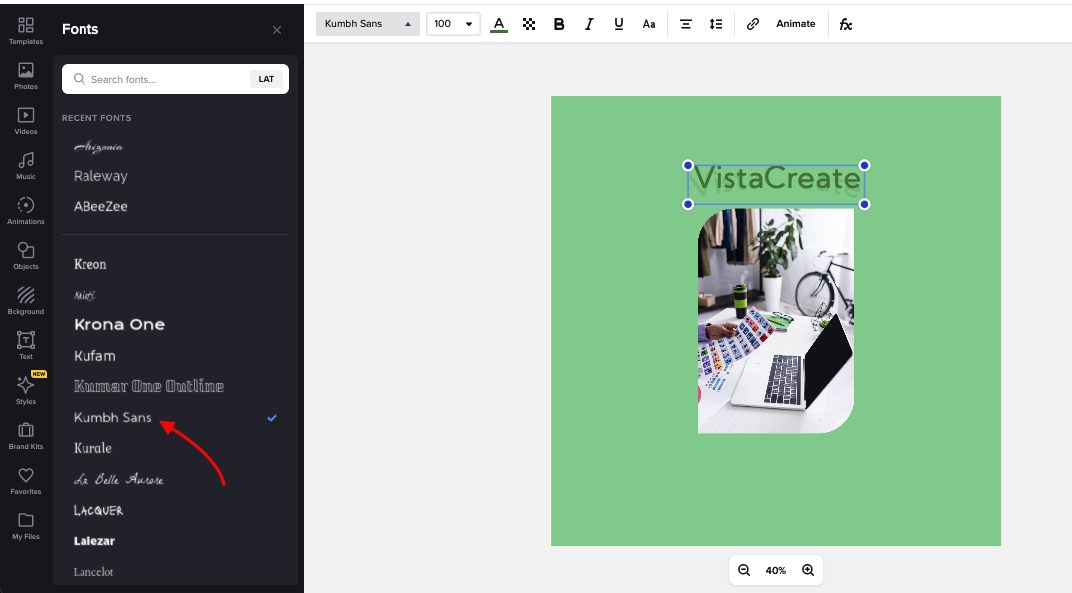 If you have used a photo as a background in a design, the photo gets a slight tint effect based on the color from the applied color palette once the styles feature has been applied. When you click on the shuffle, the tint will change to new color from the style palette: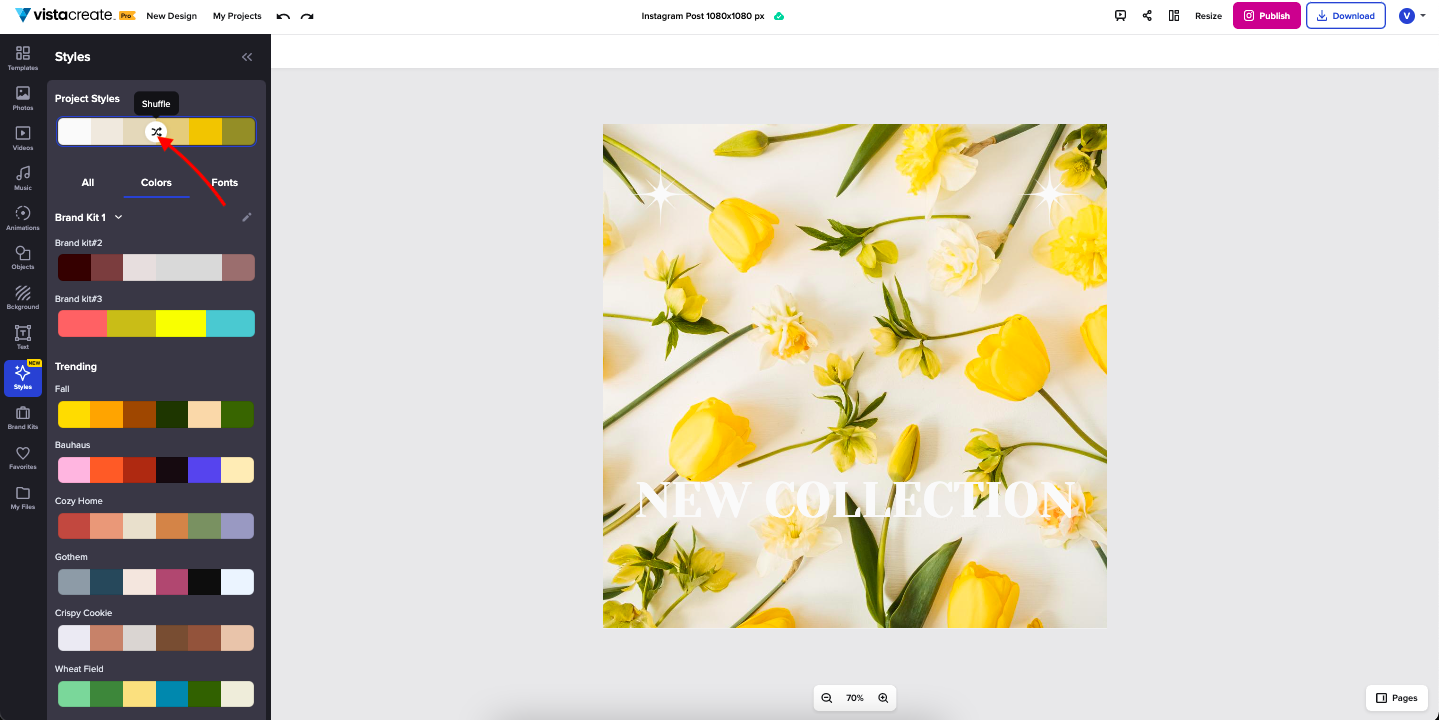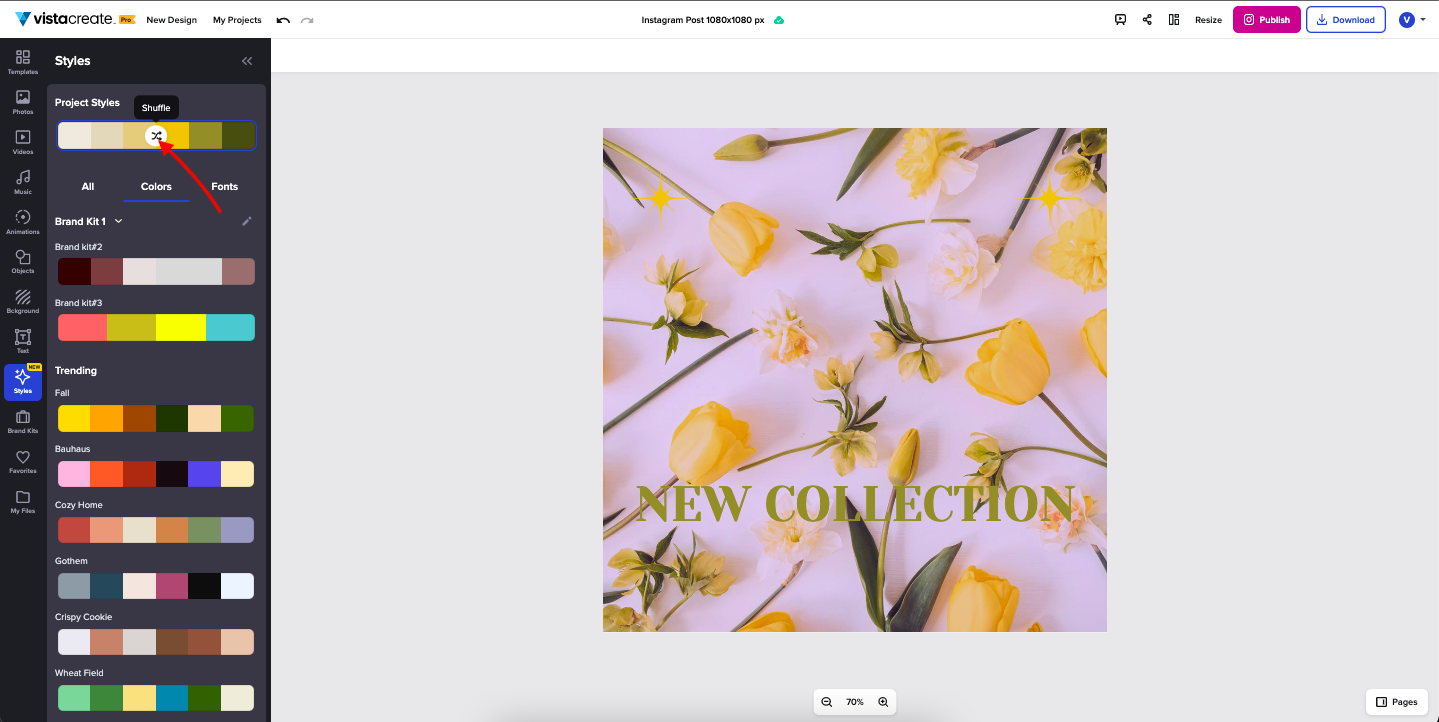 Use the Styles feature to transfer a style from one template to another
To transfer a style from a VistaCreate template to your project:
1. Hover over the template of your choice and click on the three dots in the upper right corner.
2. Click on the color palette and it will be immediately applied to your design. Styles can be applied in parts — both the font style and the color palette can be transferred to your design.
3. If you click on the style again, a new color set will be applied to your design and all elements on it: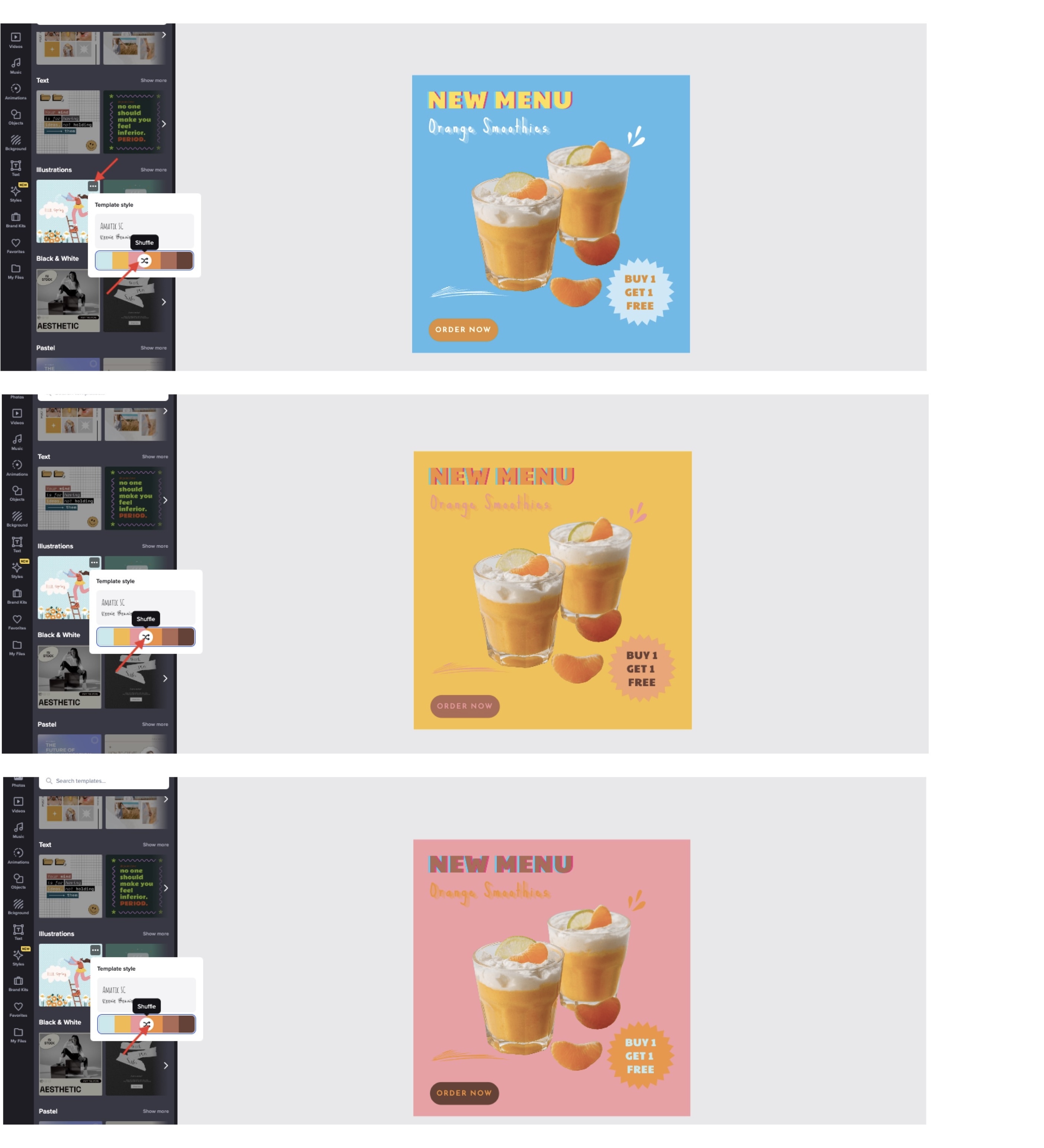 *If you transfer a style to an empty artboard, you'll end up with a solid background according to your color choice.
Font styles can only be transferred to projects with text on the artboard.
Use the Styles feature to create and apply a style from a photo:
1. Choose a template you like, add an image to the template and remove its background: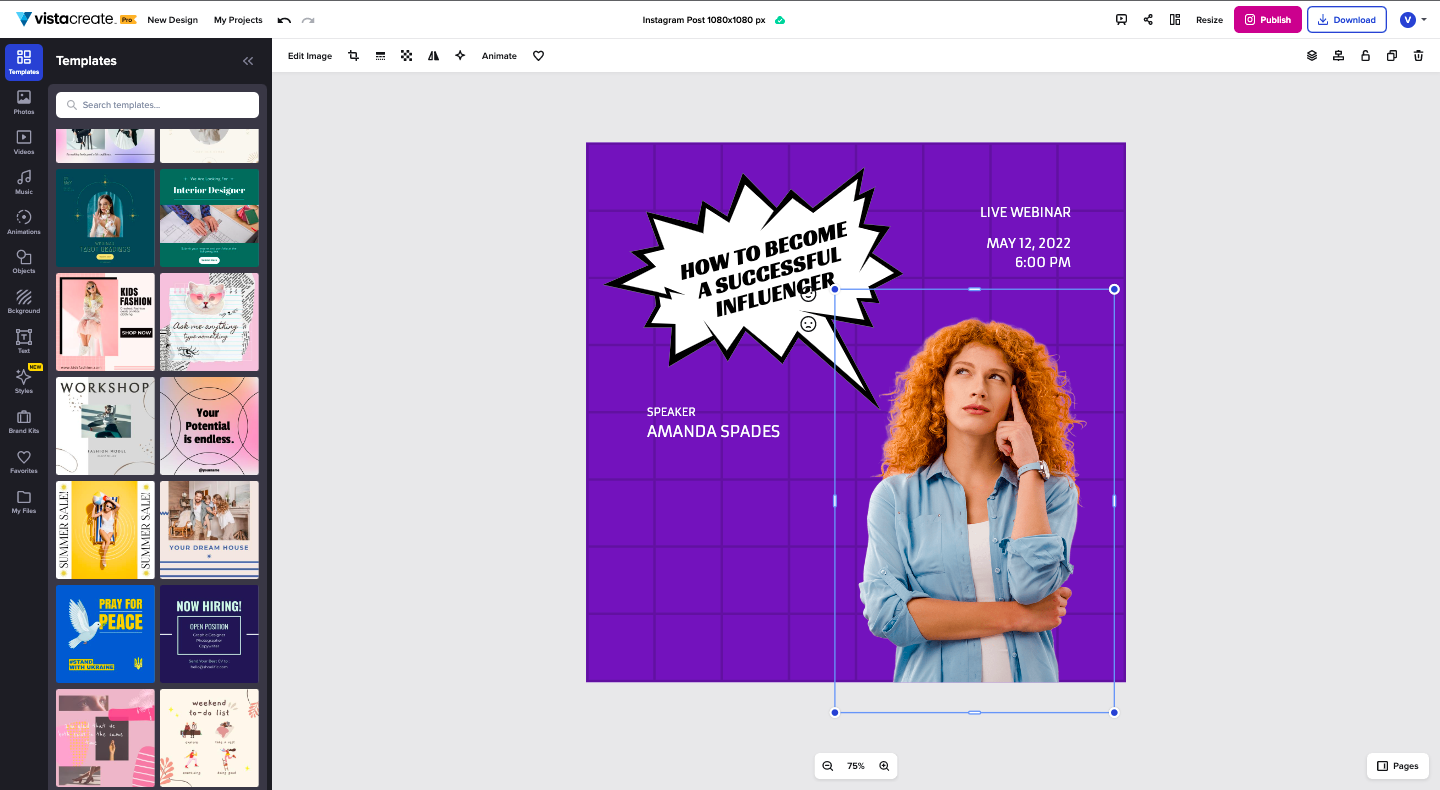 2. Click on the 4-point star icon on the tool panel above and you'll see a tooltip and apply the photo's style to the entire design: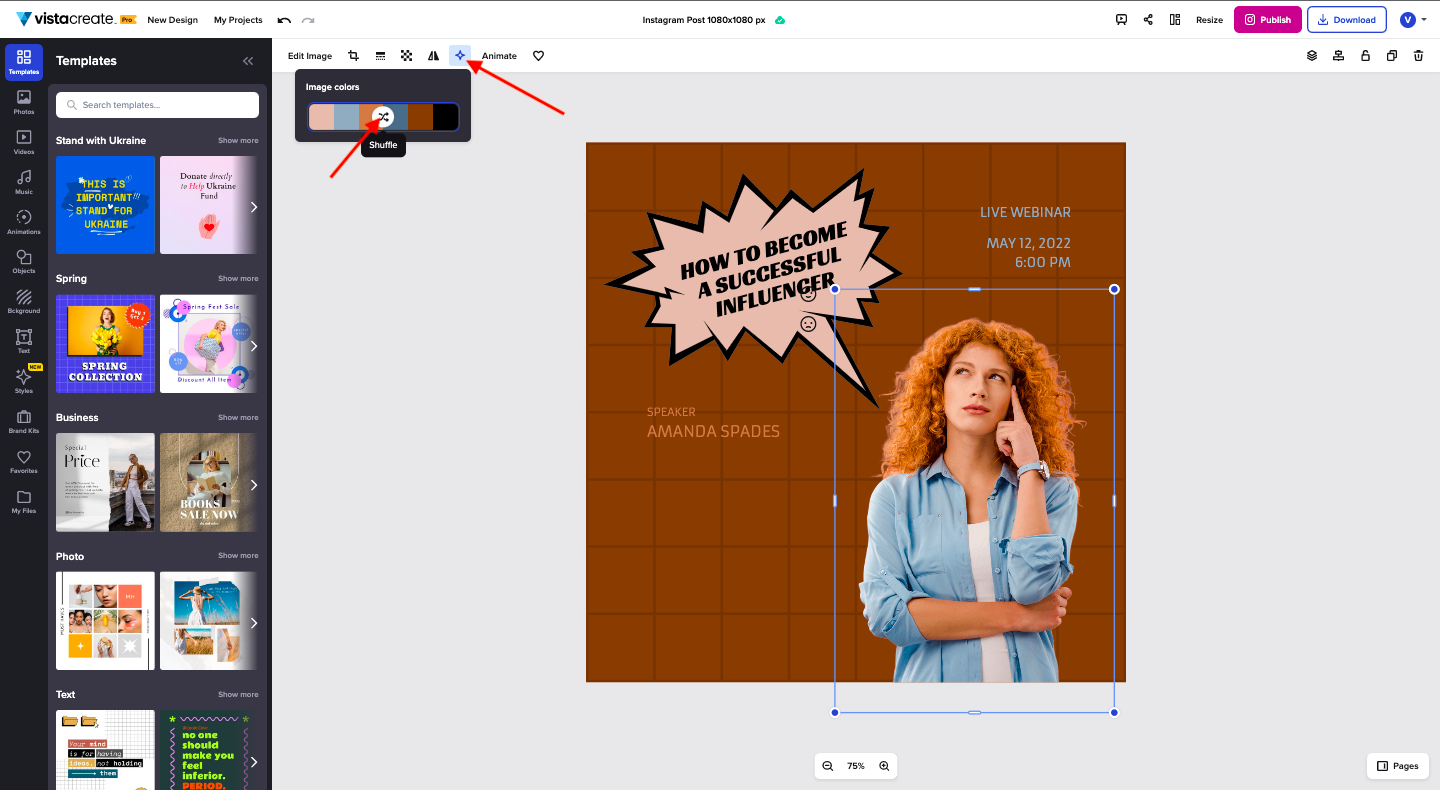 3. You can shuffle until you find the perfect order of colors: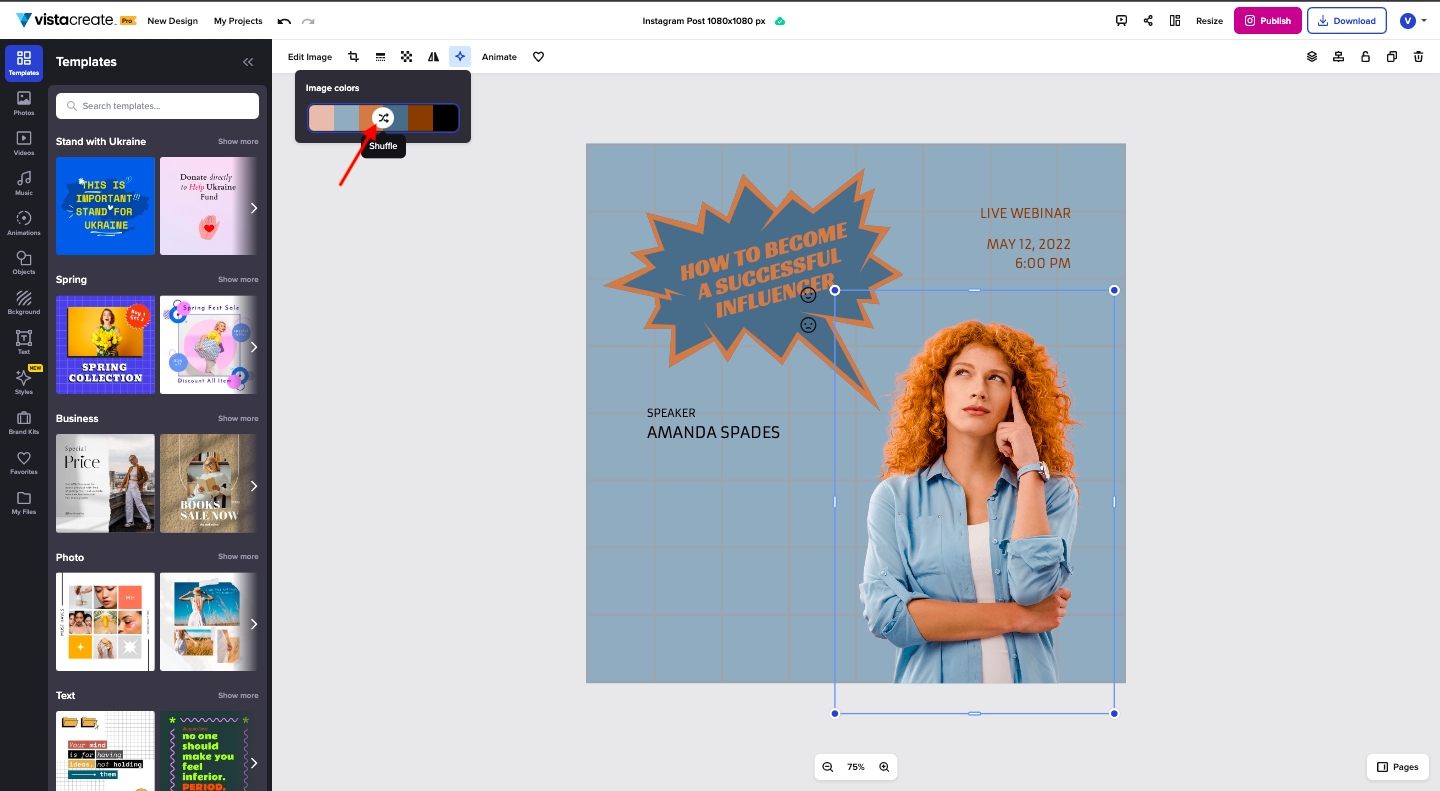 *You can upload your own image or choose one from the VistaCreate gallery.
If the user has a Brand Kit, then he\she can quickly use it to customize templates. The user will be able to apply both colors and fonts from the Brand Kit to designs:
1. Create or open a design;
2. Click the "Styles" tab in the sidebar: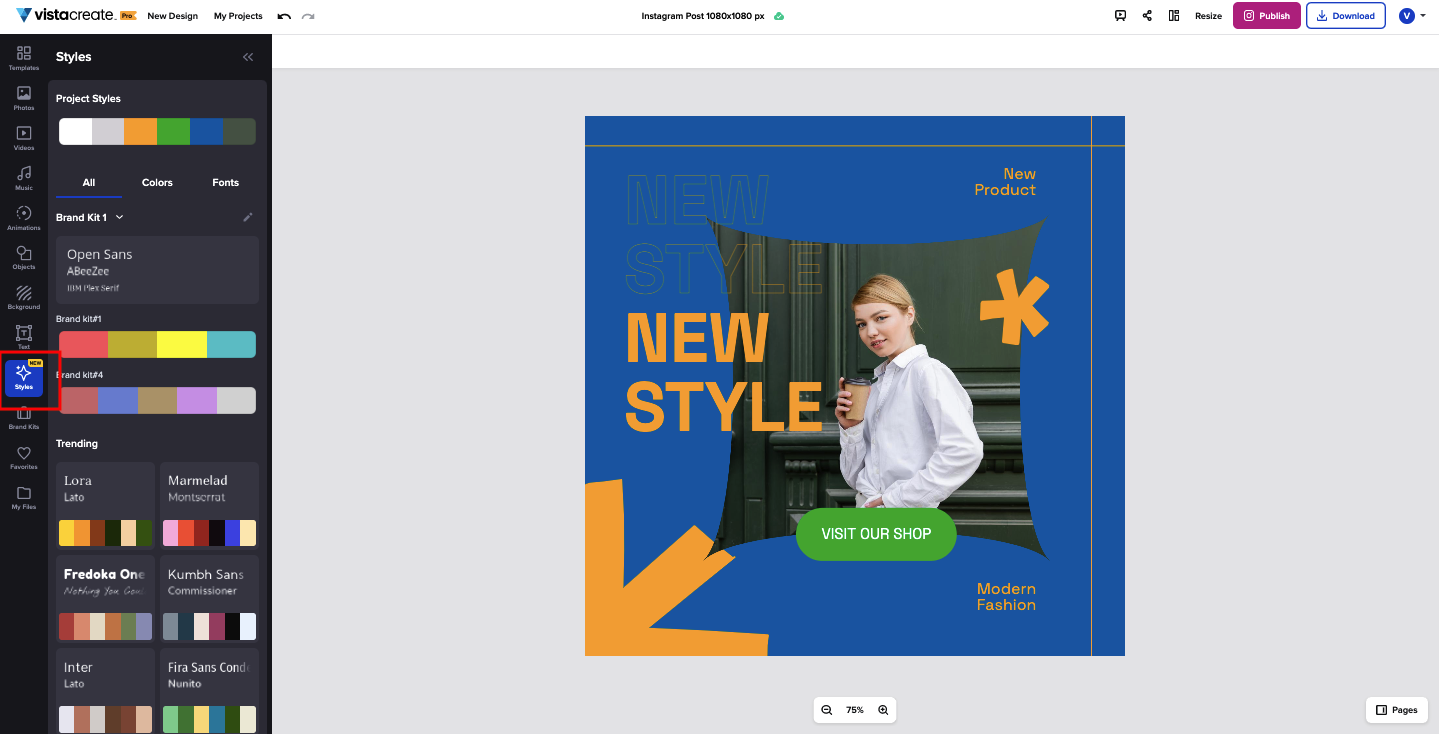 3. Choose the Brand Kit set you want to apply to your design: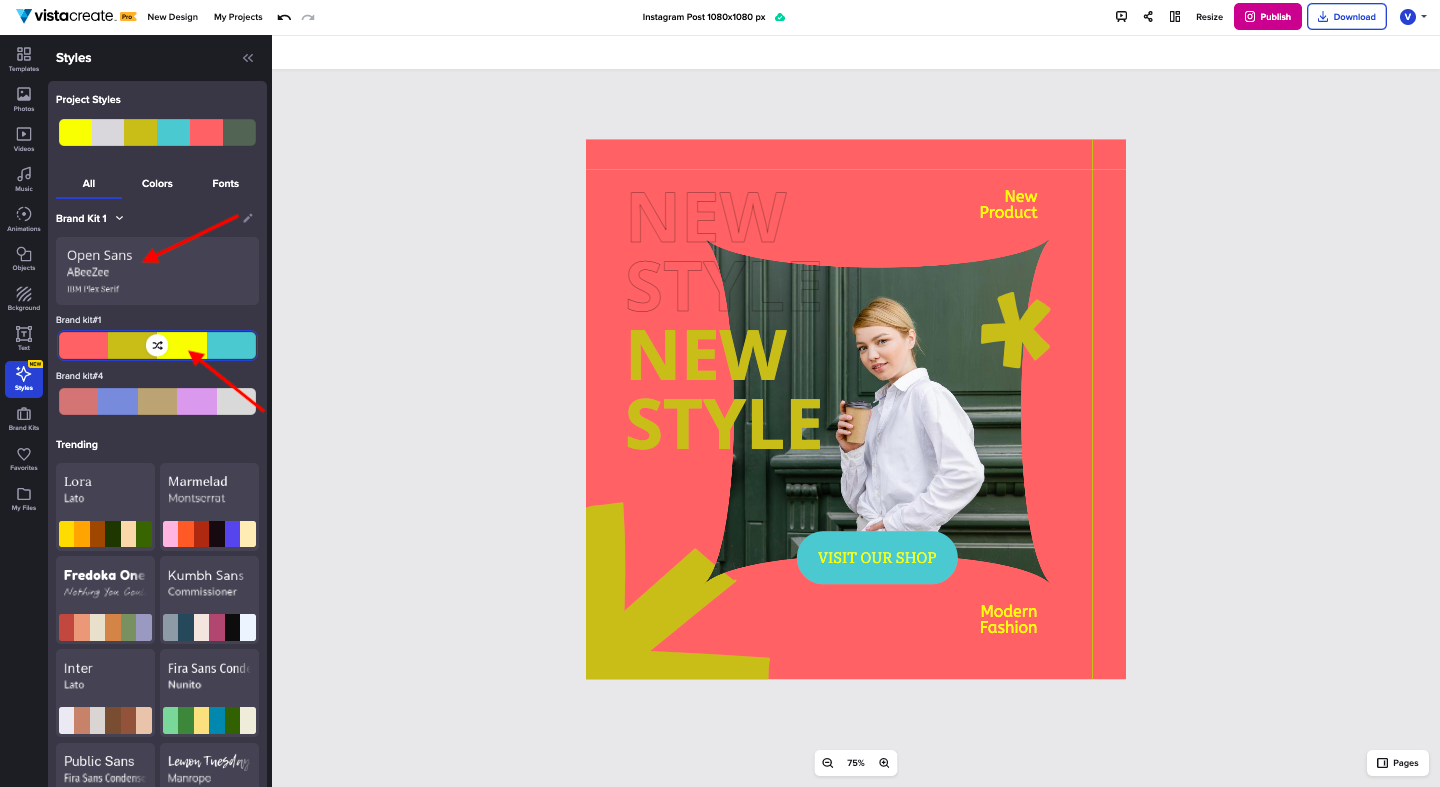 4. You can shuffle until you find the perfect order of colors for your project: