Accessing previous design versions is available now and can be done with just a few clicks. Version History feature allows any time previewing, interacting, or reverting to the previously saved version.
A new version in the history will be created in any of the following cases:
8 minutes have passed since the current version creation;
browser window was reloaded;
a project was reopened in any other way.
Important notice:
➣ A new version will not be generated if a previous one was created less than 60 seconds ago.
To check available design versions, go to the 'File' tab - 'Version History'.
1.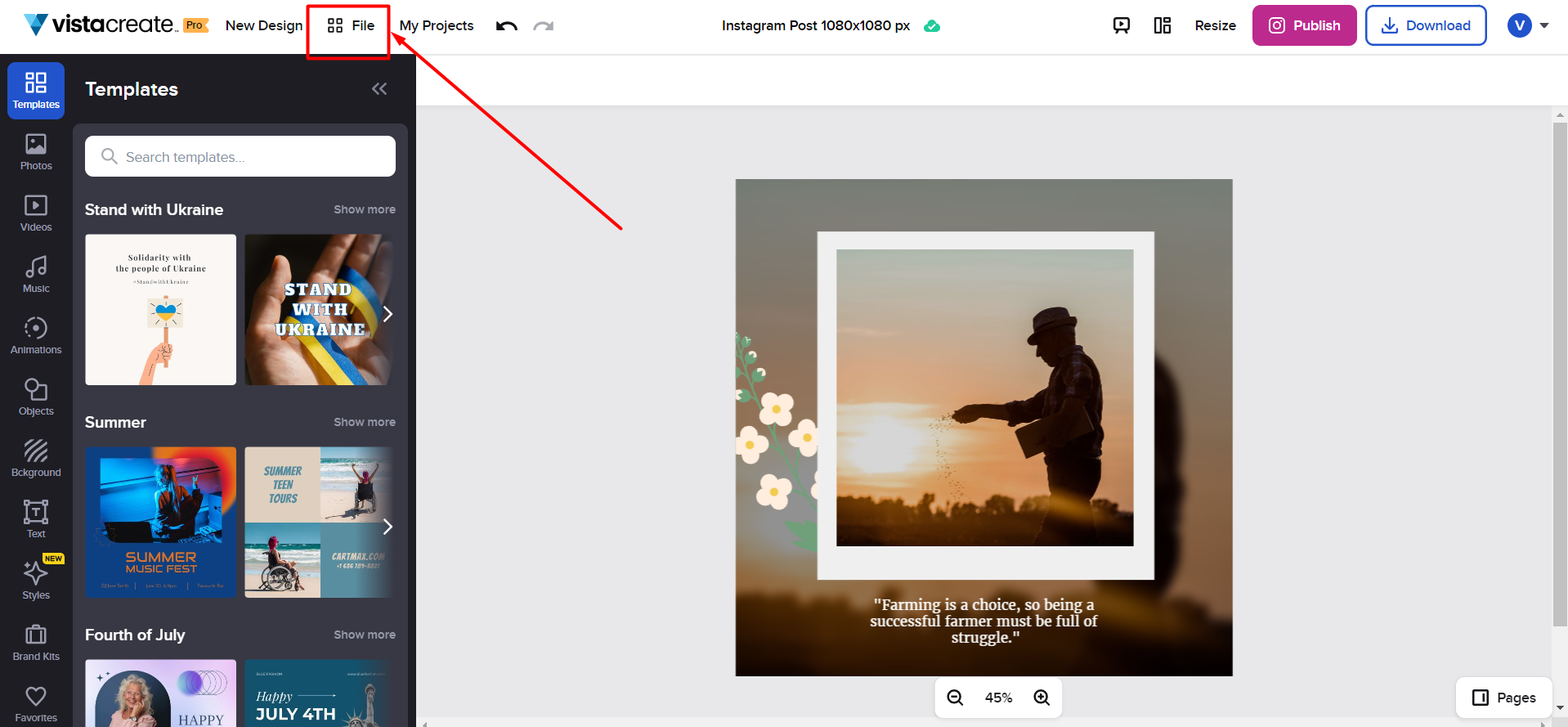 2.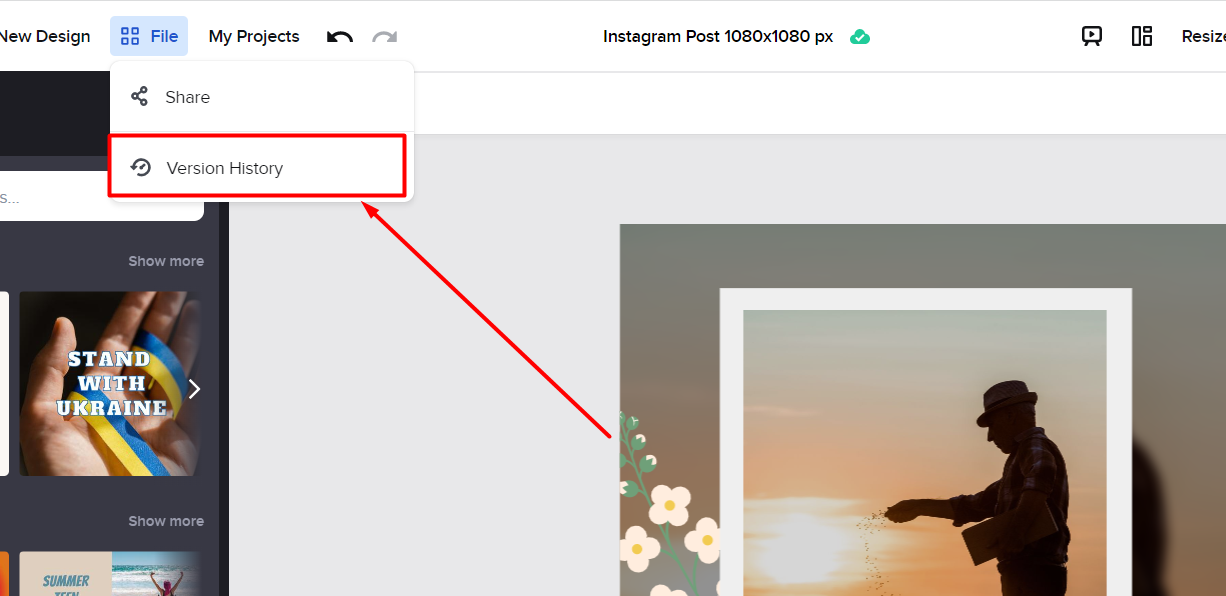 You may simply restore the available version by clicking on the 'Restore this version' button.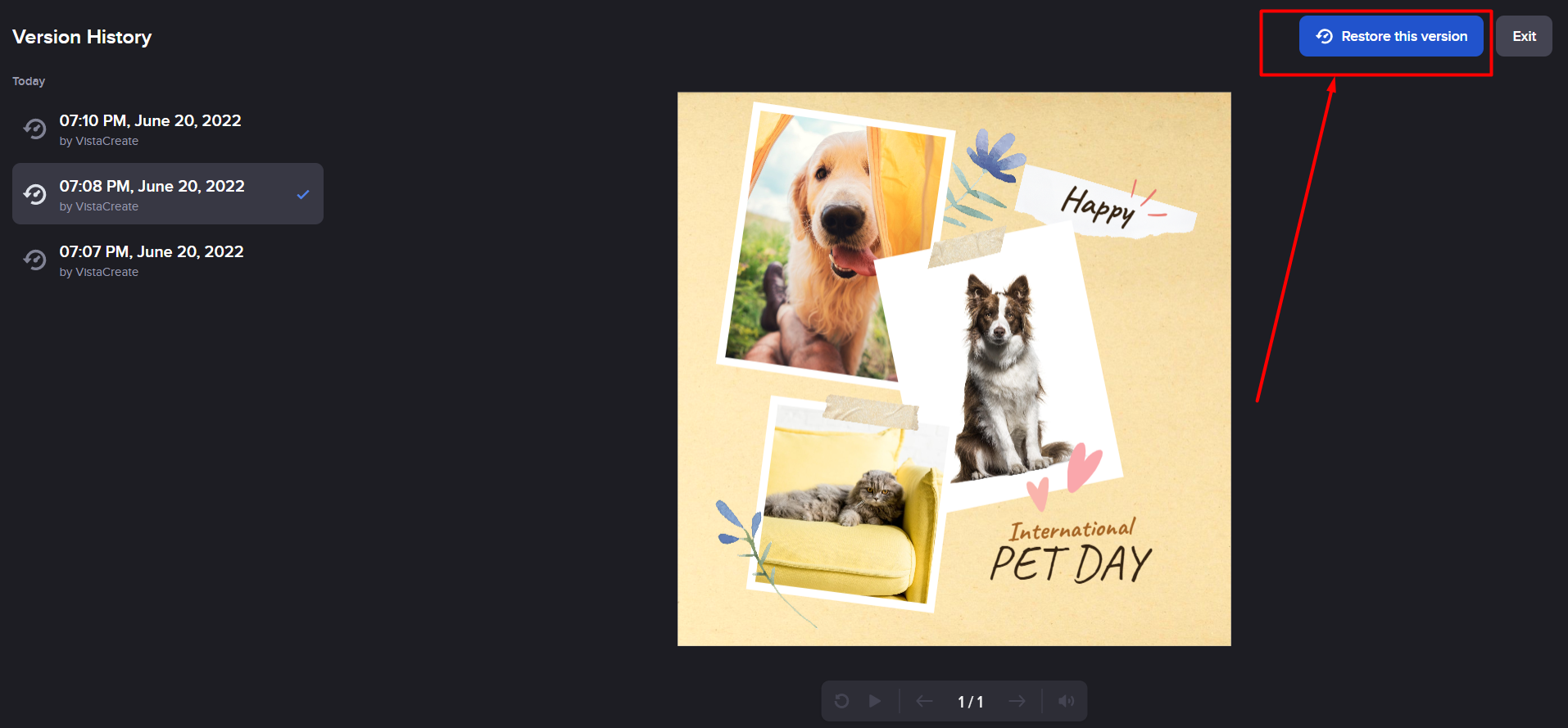 Only Pro users can view and restore the previous design versions. The designs of the Starter plan users also have version history. If you need to find/view/restore the earlier version of a design, you can always upgrade your subscription and use even more awesome features that the Pro plan offers.
VistaCreate stores 15 versions per project. The latest changes will be appended to the newest version, and all older versions that exceed the number of 15 will be removed. The history is saved for 3 months.