In VistaCreate, Version History allows you to easily access previous versions of your design and continue editing it at any stage. Please note that Version History is a Pro feature that enables you to review, edit, or revert to previous versions of your design.
How does Version History work?
Version History is a Pro feature. If you have a free plan, your project history will also be saved in VistaCreate. However, to access previous versions of your design, upgrade your plan to Pro.
A new version of your design will be created in Version History in any of the following cases:
8 minutes have passed since you made your current version
you close a tab
you reload your browser
a project is reopened in any other way
Important notice:
a new version will not be generated if the previous one was created less than 60 seconds ago
up to 15 versions of your project are stored
design versions are stored for 3 months only
the latest version of your design is stored forever
How do I access previous versions of my design?
Step 1: Go to the "My Projects" tab on the Homepage and open the project you need in the editor. Click the "File" button in the header menu and choose "Version History" from the drop-down menu.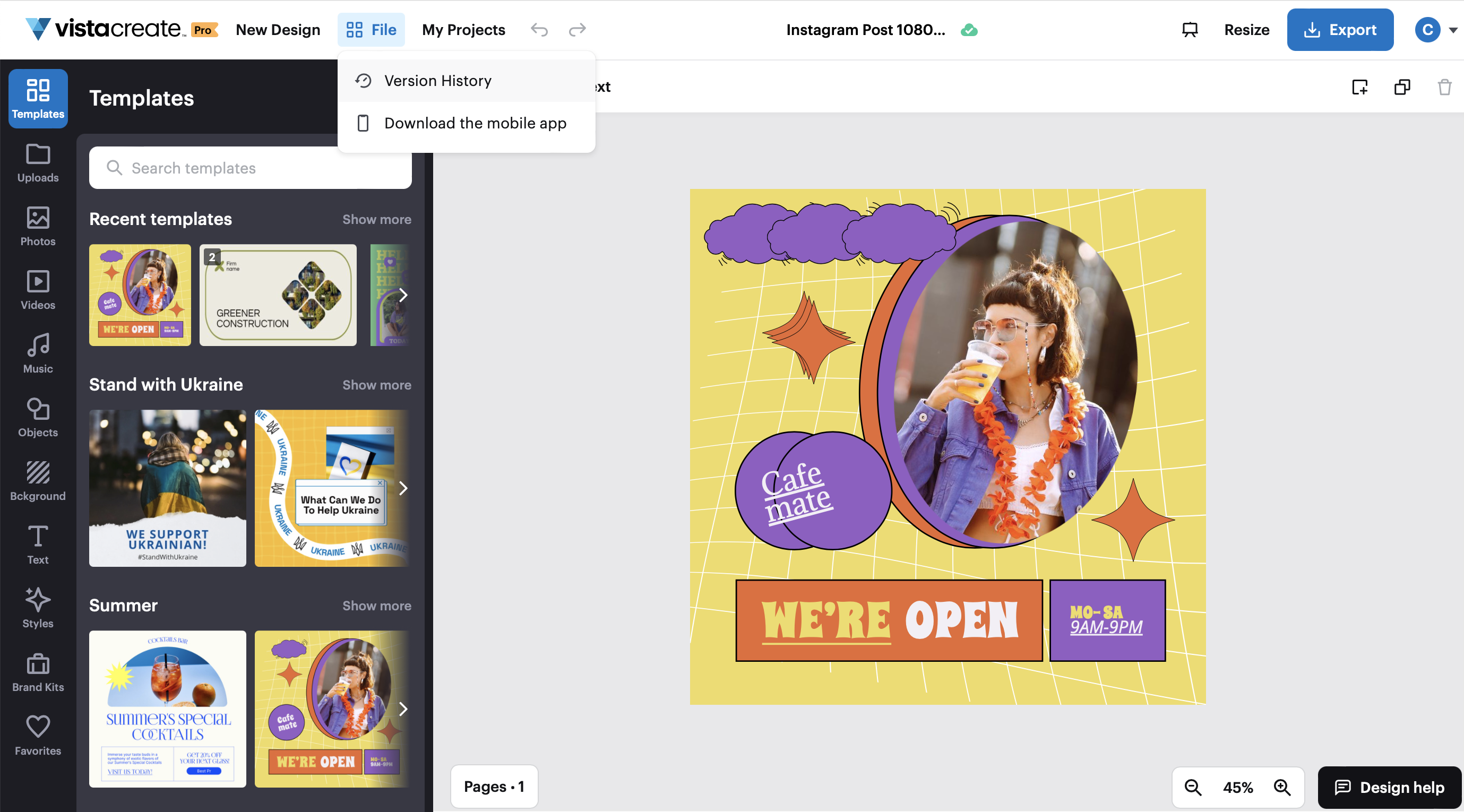 Step 2: On the left side, you will see a list of versions based on the time the project was successfully saved. Choose any version and click "Restore this version" to edit it. To duplicate your saved design, click "Copy & Restore". Continue working with your chosen version in a new tab.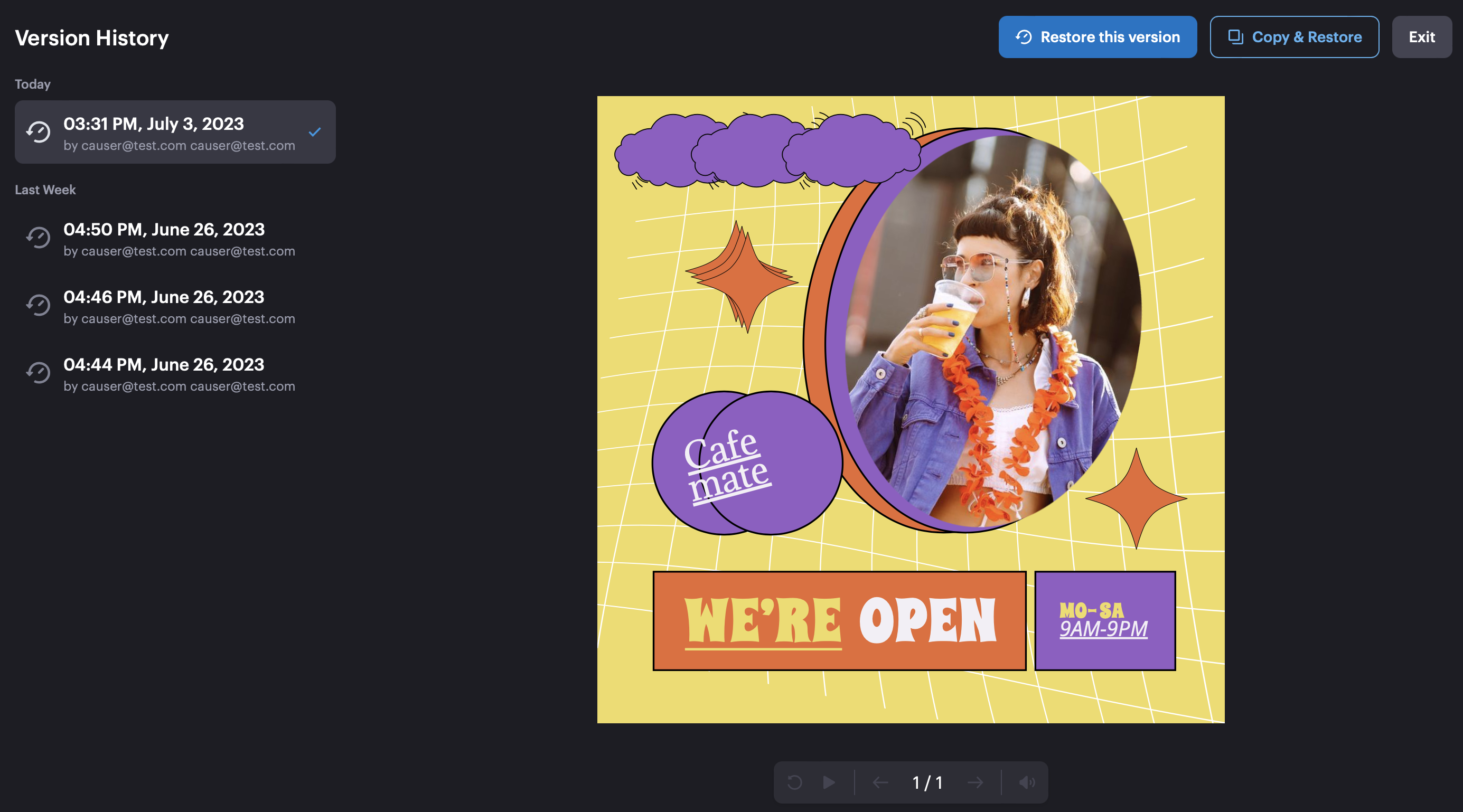 Main perks of the Version History feature:
Stores up to 15 versions of your project
Saves design versions for up to 3 months
Allows creating duplicates of previous versions
Prompts experiments: you can always try new design approaches