VistaCreate provides its clients an opportunity to create captivating logos. Nowadays, an appealing logo may help one's business to stand out.
There are three ways of creating a logo in VistaCreate:
Use one of the 4K+ ready-made templates, and customize them according to your taste.
You can find templates at https://create.vista.com/templates/logo/ or on the artboard.
All templates can be searched by categories or keywords.
2. You can use the functionality of our new feature - DIY Logomaker.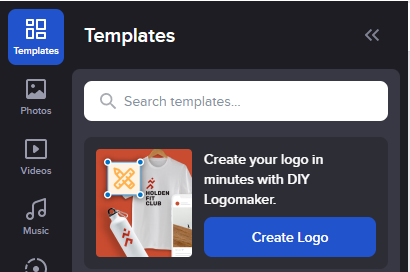 3. Logos can be created through the integrated Logomaker tool within the Brand Kits -> Add logo section: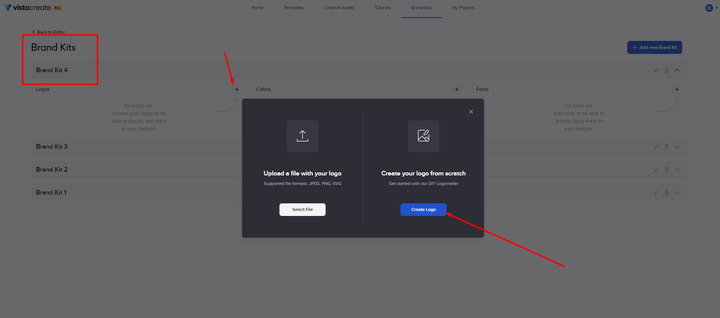 You can download the created logo and/or save it (transparent and with background versions) to VistaCreate Brand Kits -> Logos to be used in their further designs.
NOTE: The logos created and saved to Brand Kits->Logos will be automatically saved to My Files too similar to other logos uploaded within Brand Kits.
Let's get into more details here.
How does a DIY Logomaker work?

First, you need to choose the format of Logo (500*500px).


After the artboard is opened, you can see the option to choose the DIY logomaker on the left.
Click on the "Create Logo" button, and the modal window will appear guiding you through all the steps needed. You should start by entering the name of your company.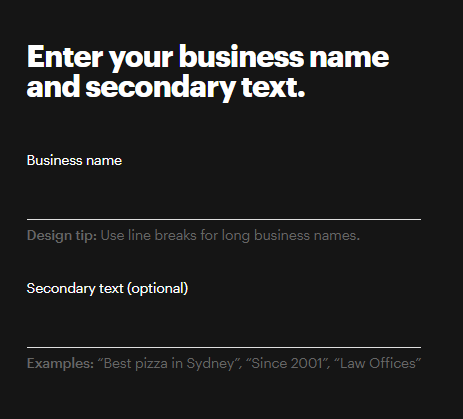 The second step is to select a related industry.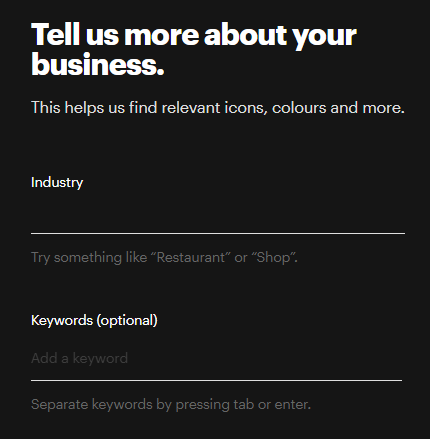 You will see a choice of suggested logos and additional settings to filter them by their design: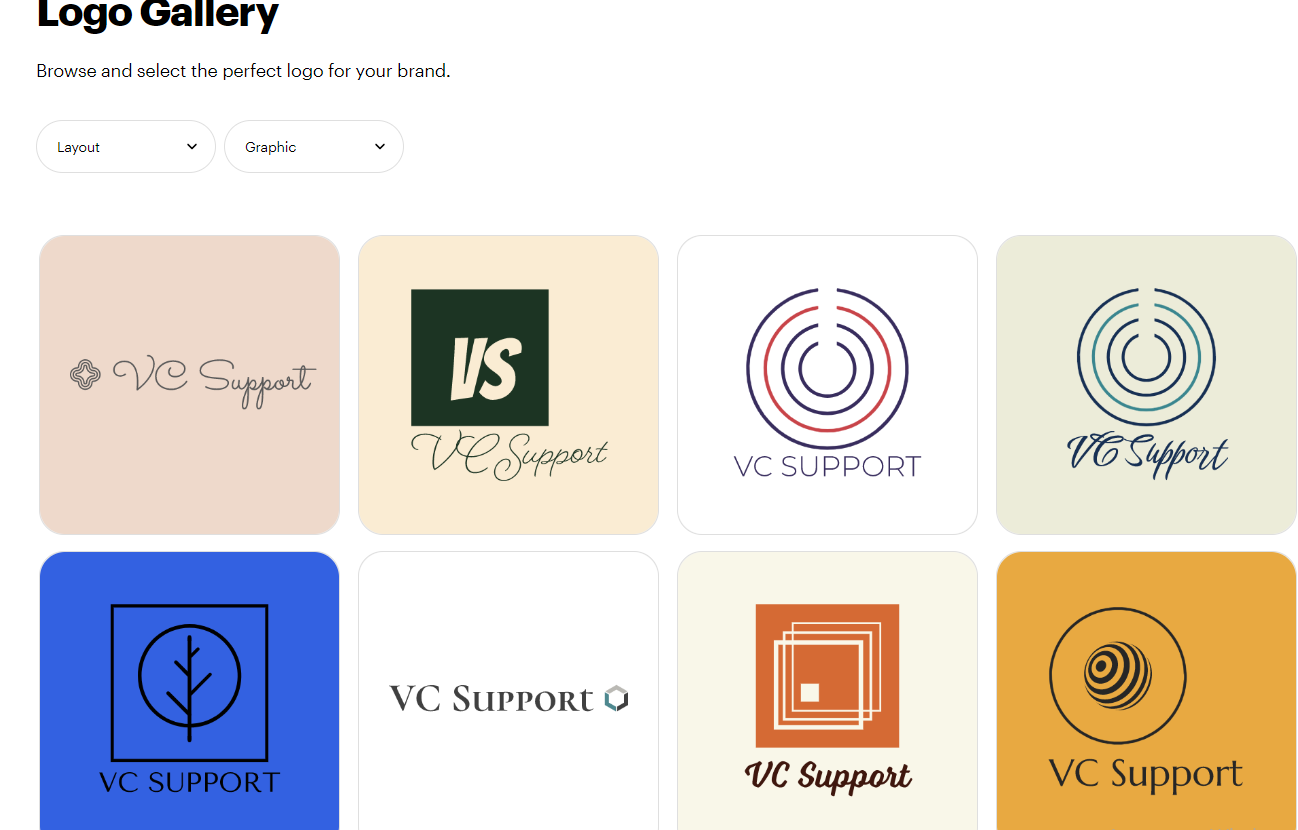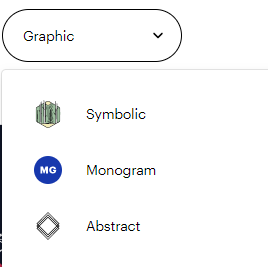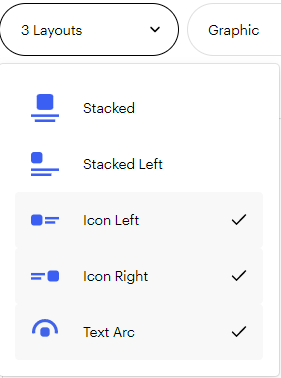 Click on the logo which you find the most suitable and you will be able to customize it further by clicking "Edit in Studio".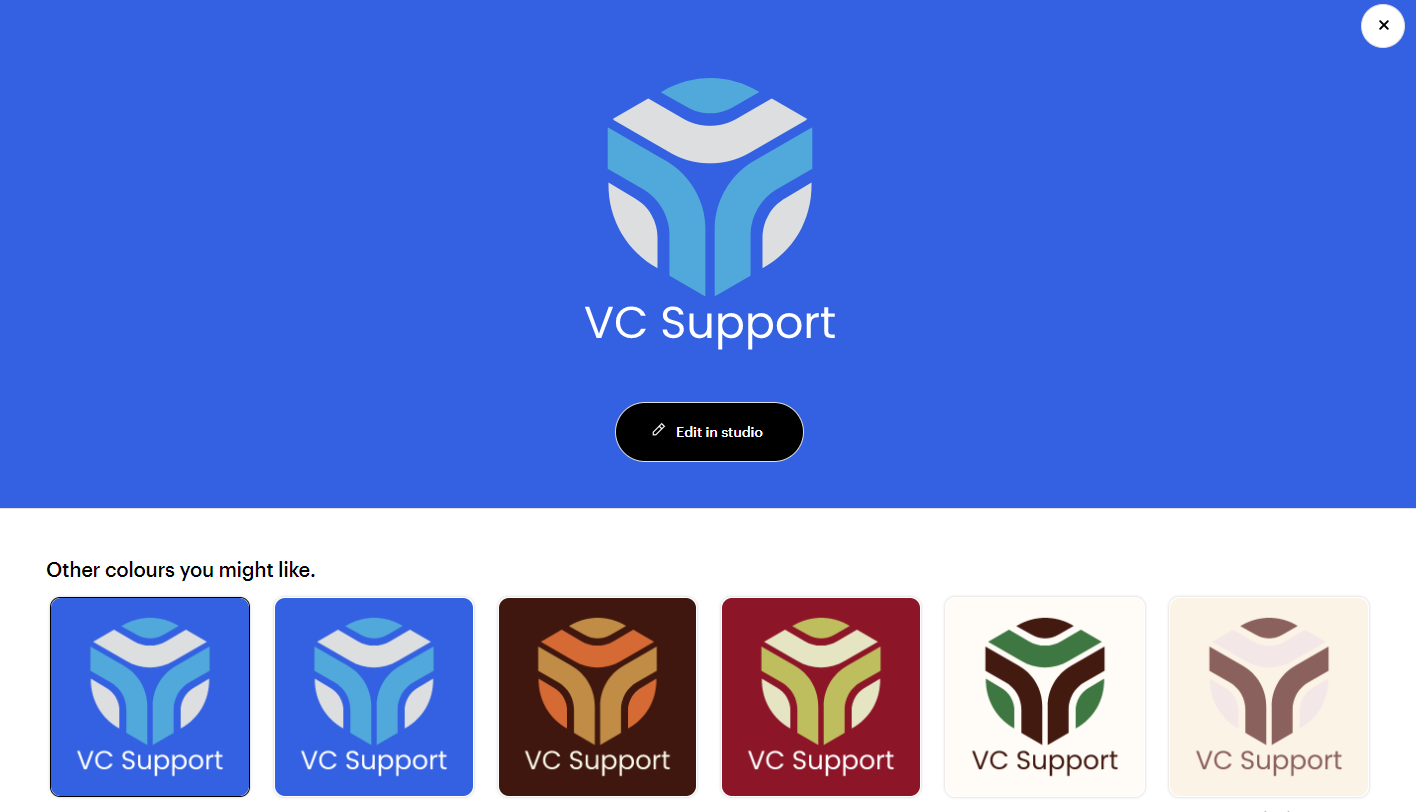 You can edit the text, graphics, layout, colors, and sizing. After the final draft is ready click "Finish" in the top right corner.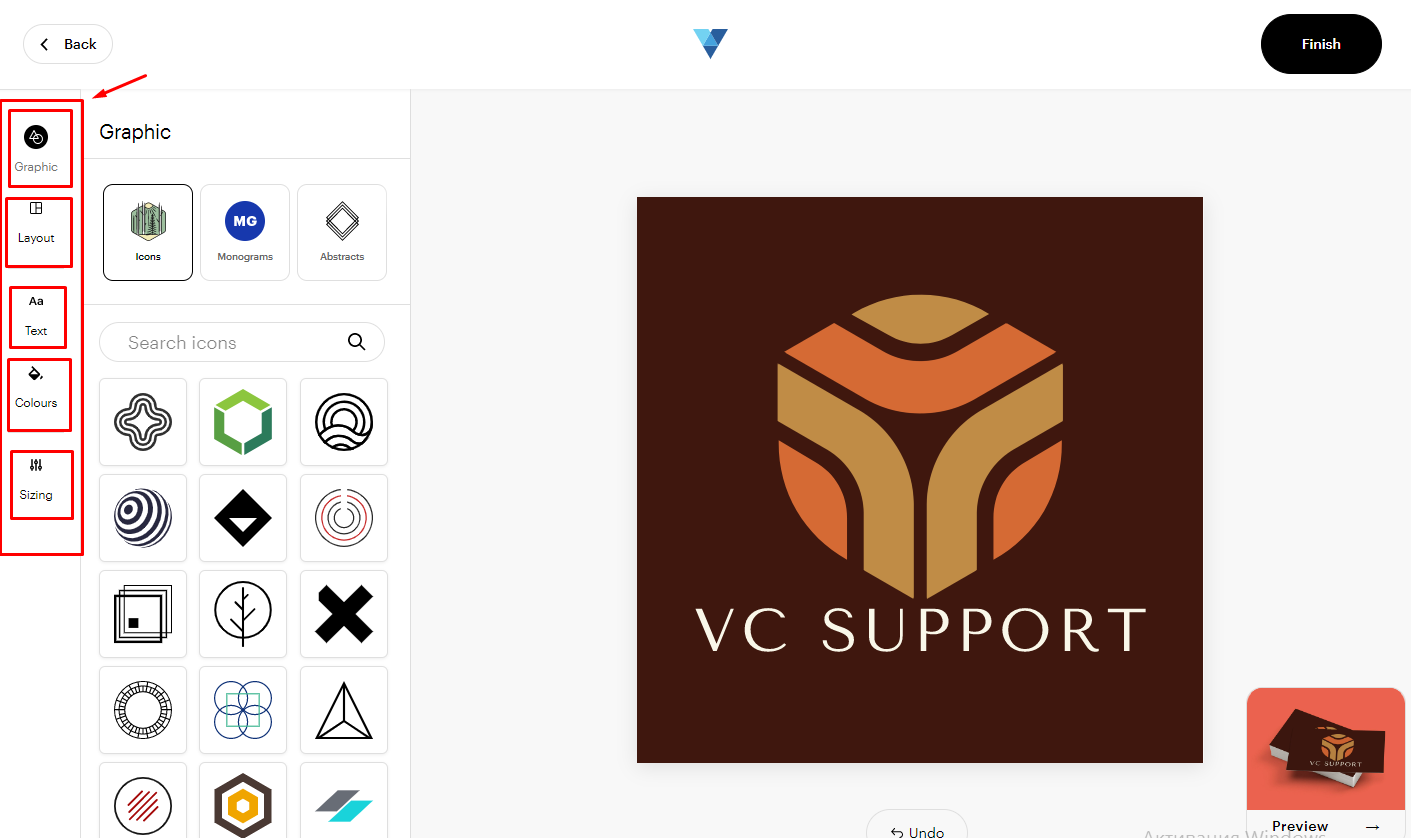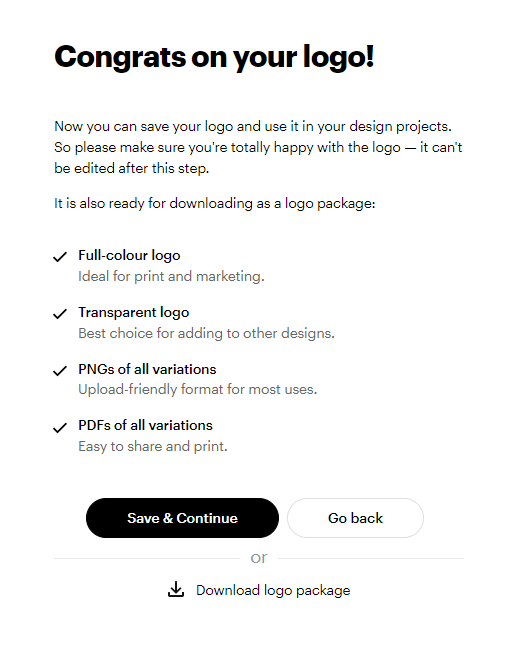 Upon clicking on "Save & Continue", the logo will be automatically loaded to your Files folder in transparent png, and png formats; this way, you will be able to use it at once in all your designs.
As an option, you can download the logo package to your computer in all formats zipped.