In VistaCreate, there are two ways to create a logo — you can choose one from a library of pre-made logo templates or use the Logomaker tool. We'll guide you through both options below.
Creating a logo in VistaCreateusing templates
You can find dozens of free logo templates for your business in VistaCreate. To create your next logo, follow these steps:
Step 1: Head over to VistaCreate's library of templates.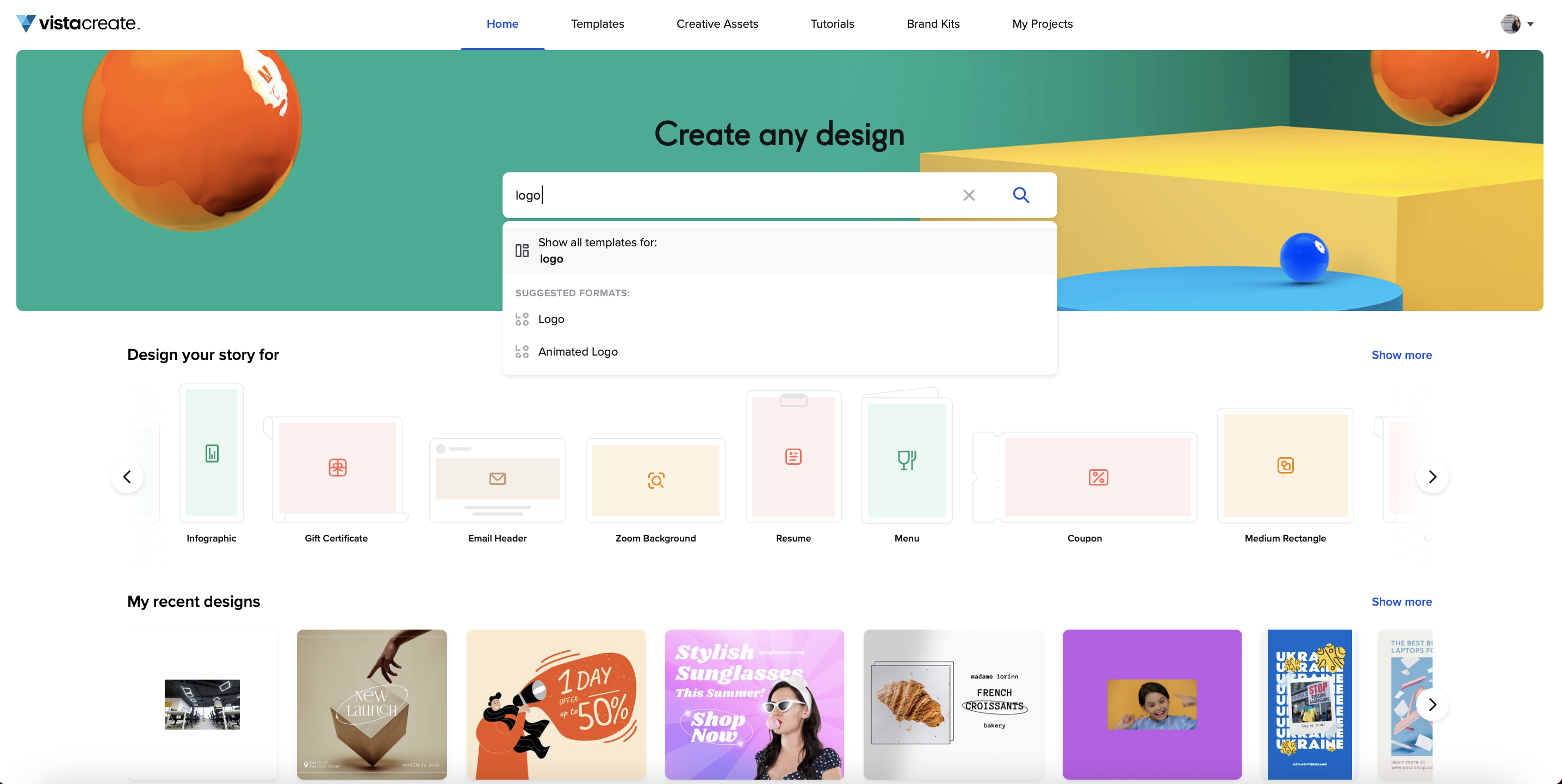 Step 2: Enter "logo" or "animated logo" into the search bar.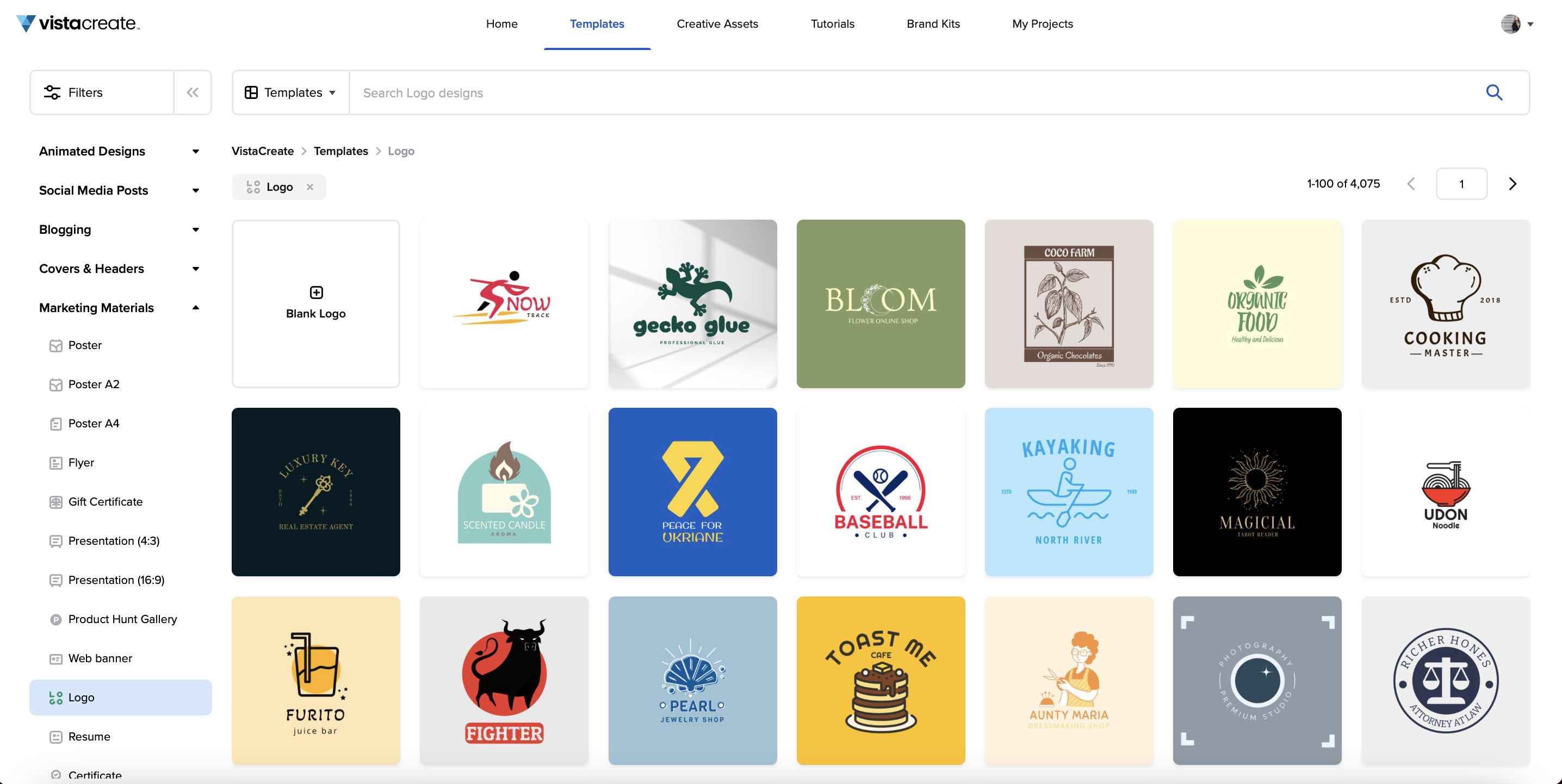 Step 3: Depending on your search, you will see a full library of available static or animated logos to choose from.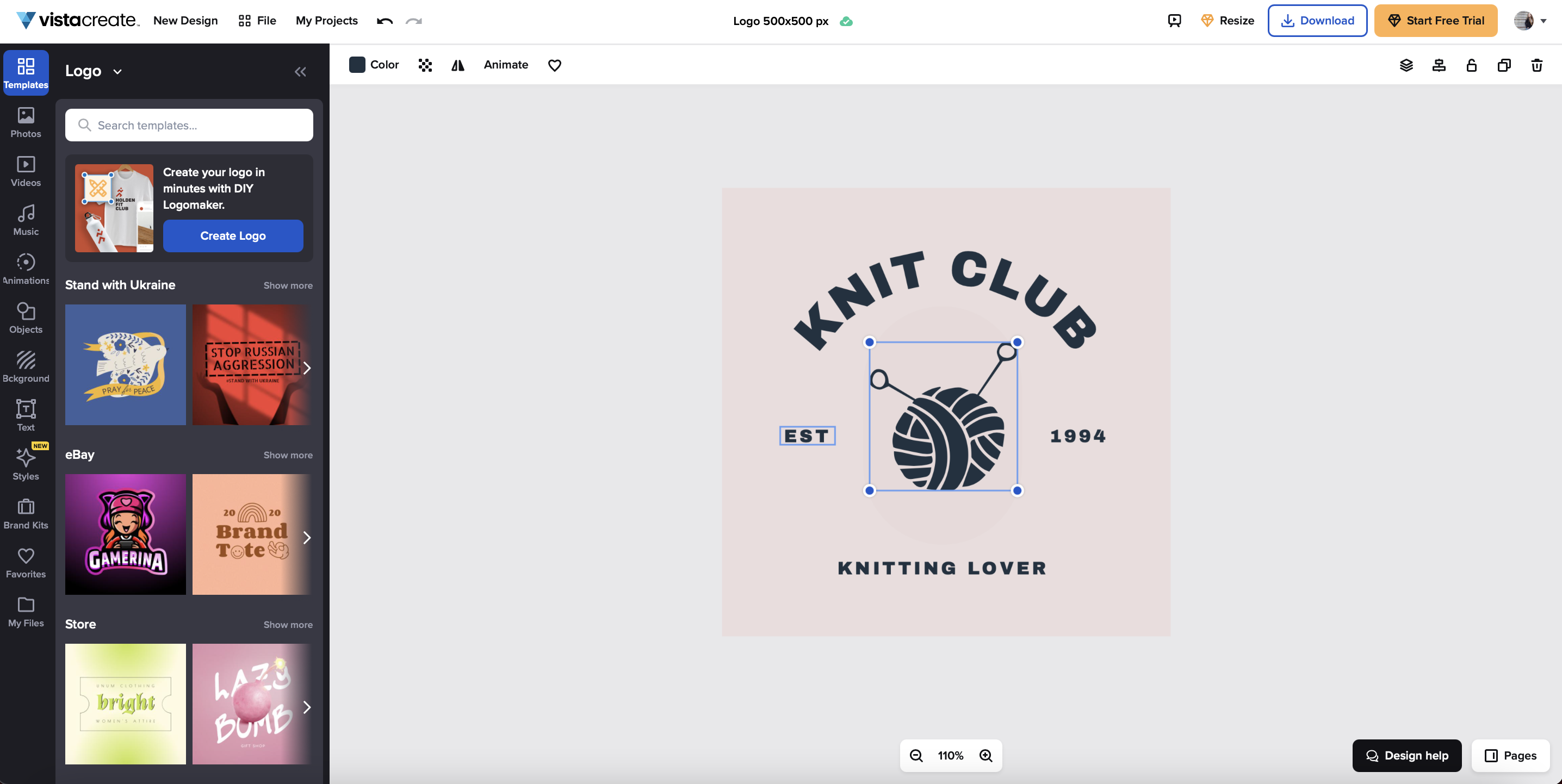 Step 4: Choose your go-to template option.
Step 5: Edit your logo template as you wish — you can change the color, font, opacity; flip it; or animate your static logo. You can also move layers or change the alignment.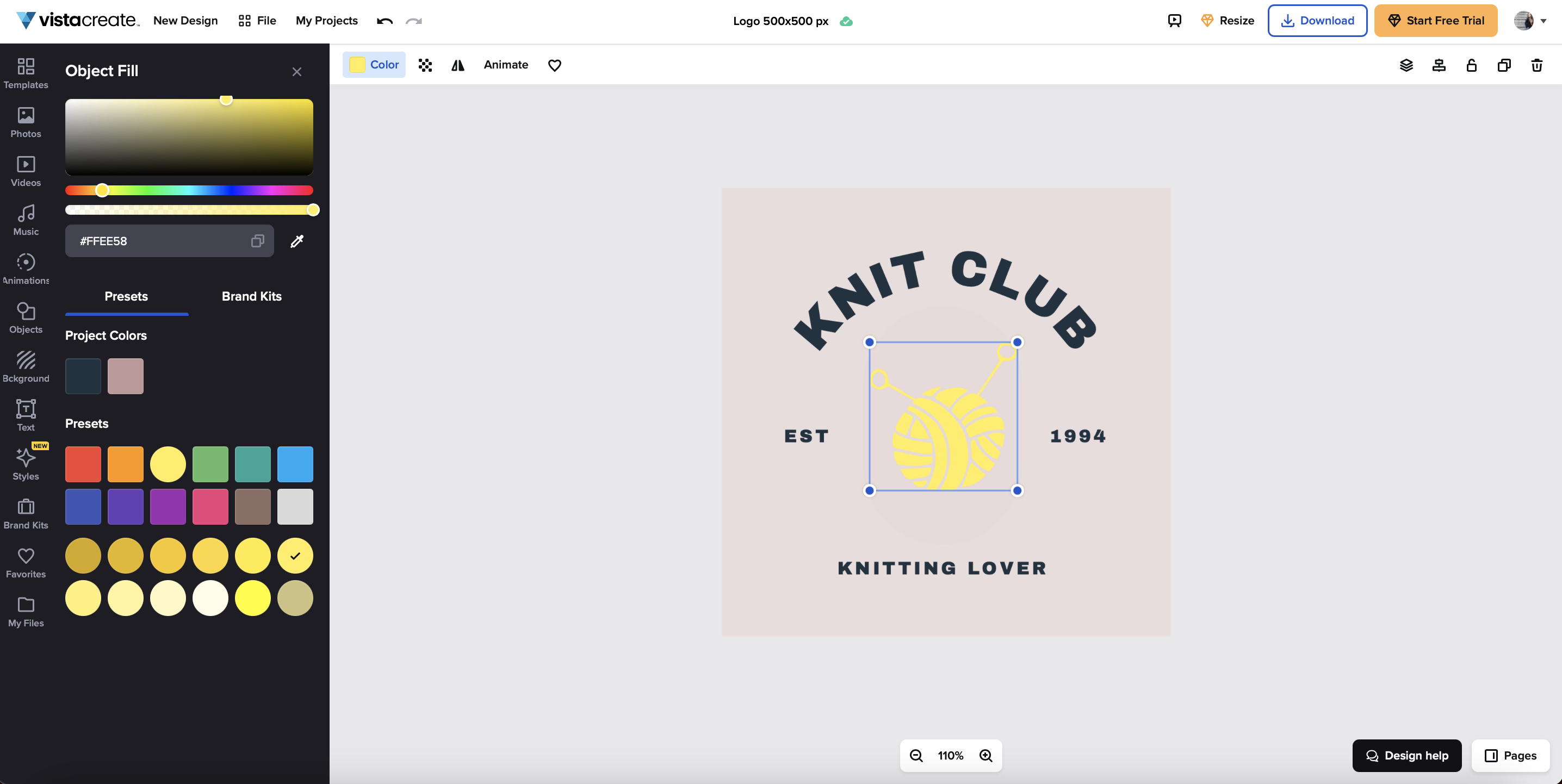 Step 6: Once you're done editing, you can save your new logo in several formats — JPG, PNG, PNG transparent, PDF (standard and print), as well as MP4 and GIF.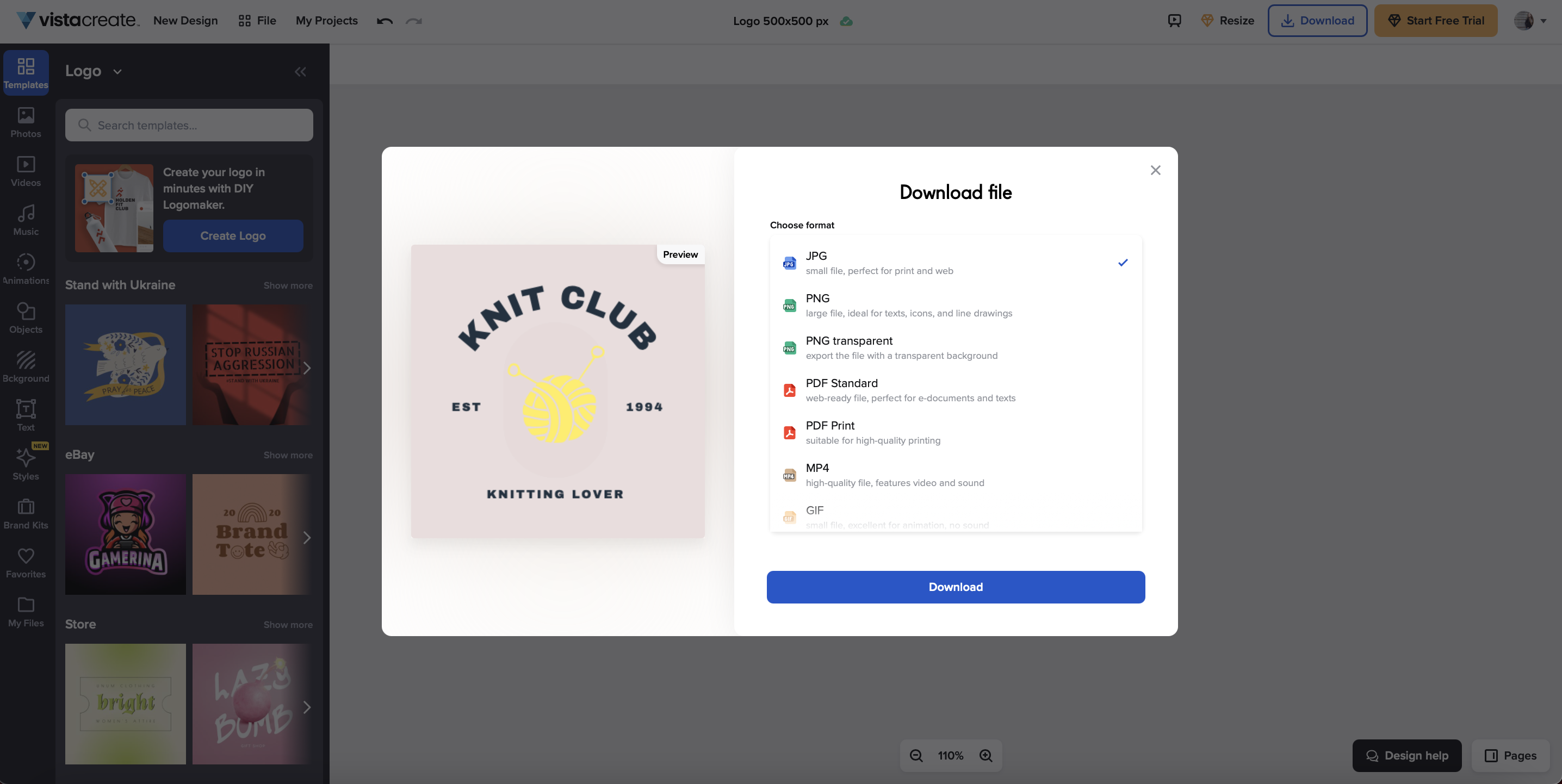 Important note: You can also search for pre-made logos by category or keyword, as displayed on the screenshot.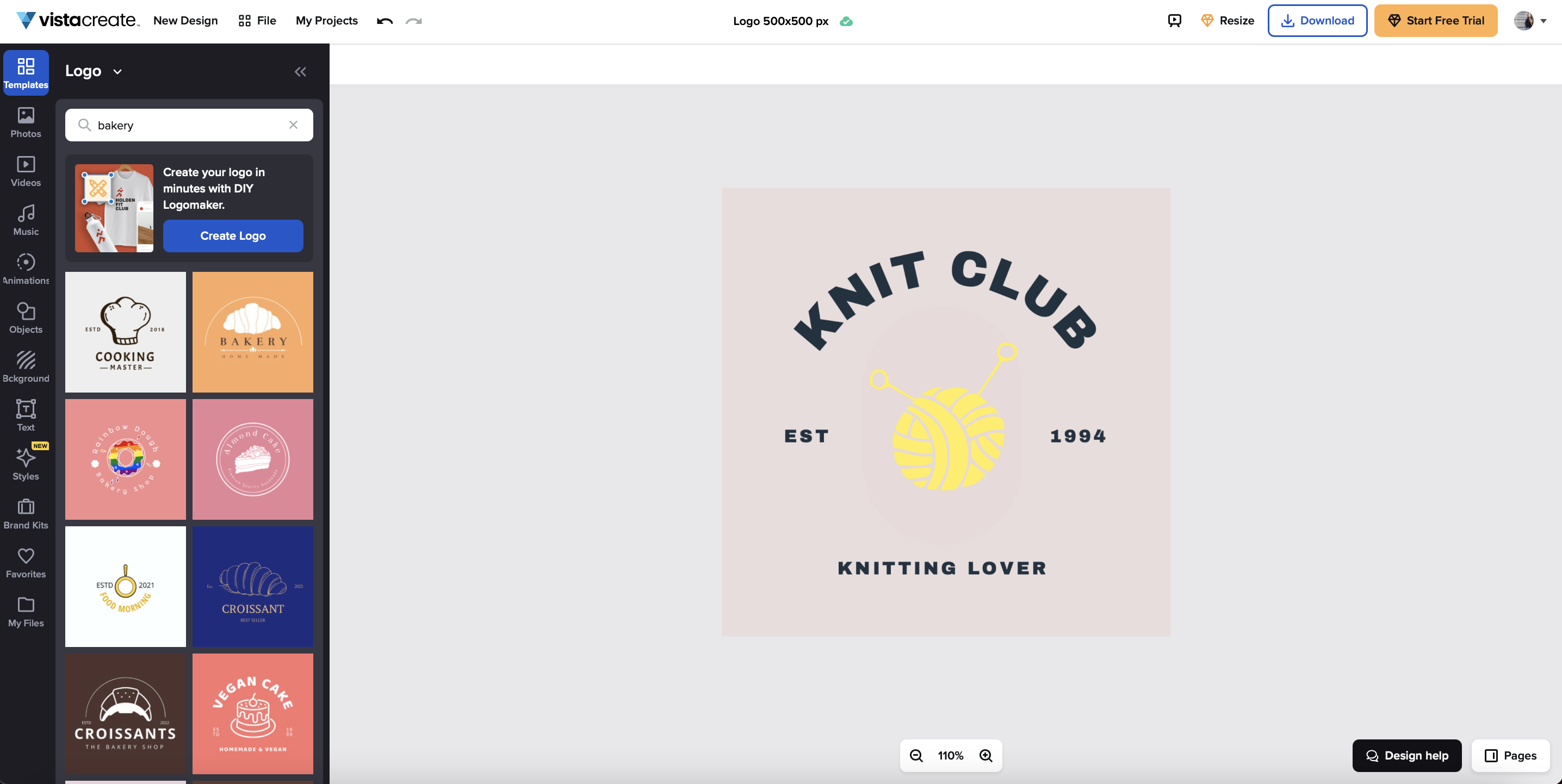 Step 7: Once you've saved your logo, you can go on using it in your next designs.
How to create a logo using the Logomaker in VistaCreate
With the Logomaker, you can have a professional logo ready for digital or print in just a few minutes.
To create your logo with the Logomaker, follow these steps:
Step 1: First, head over to VistaCreate's library of templates.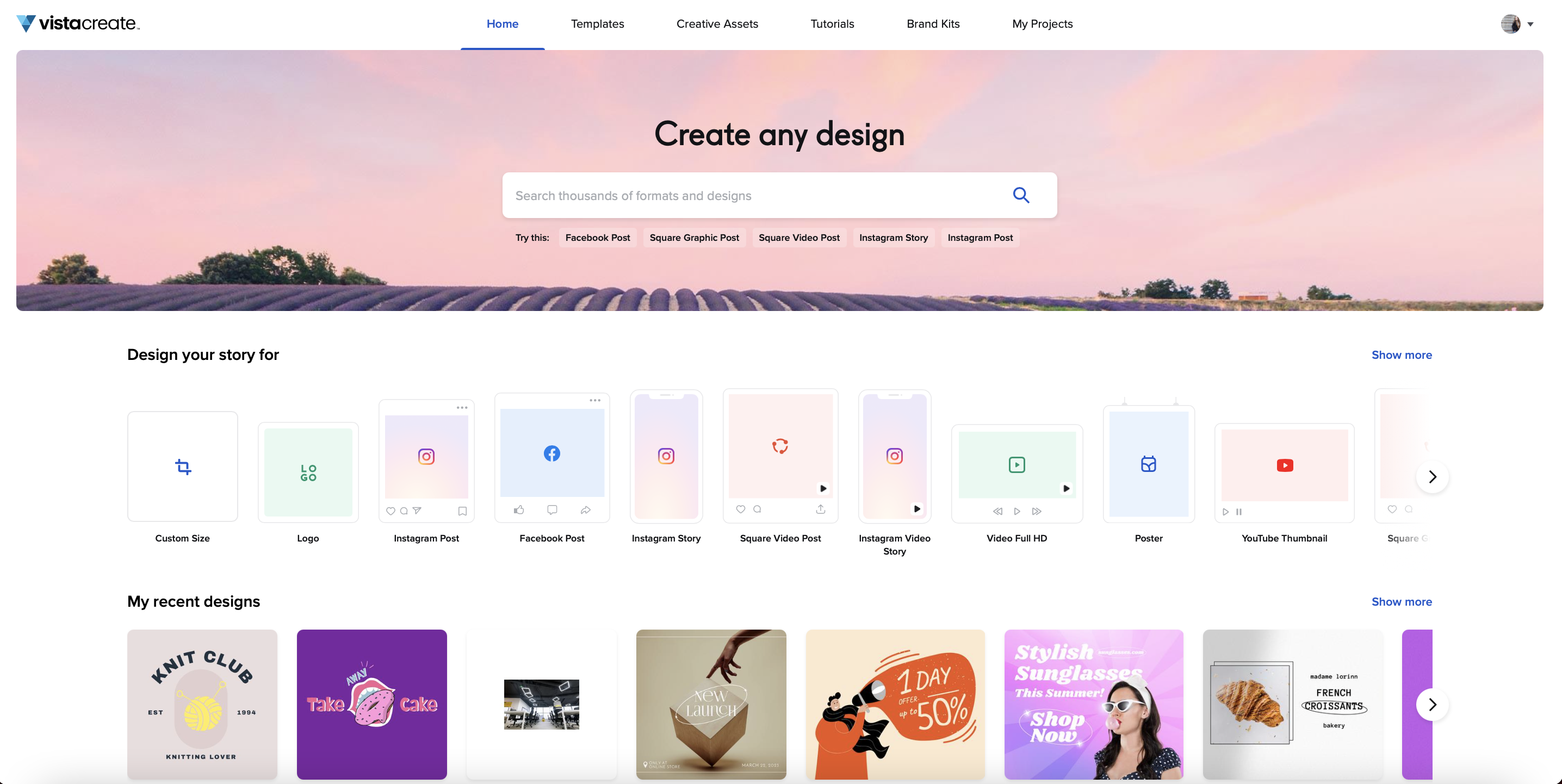 Step 2: Type "logo" into the search bar, and press enter. You can also select the logo format by scrolling through the format options below the search bar until you find "Logo"'.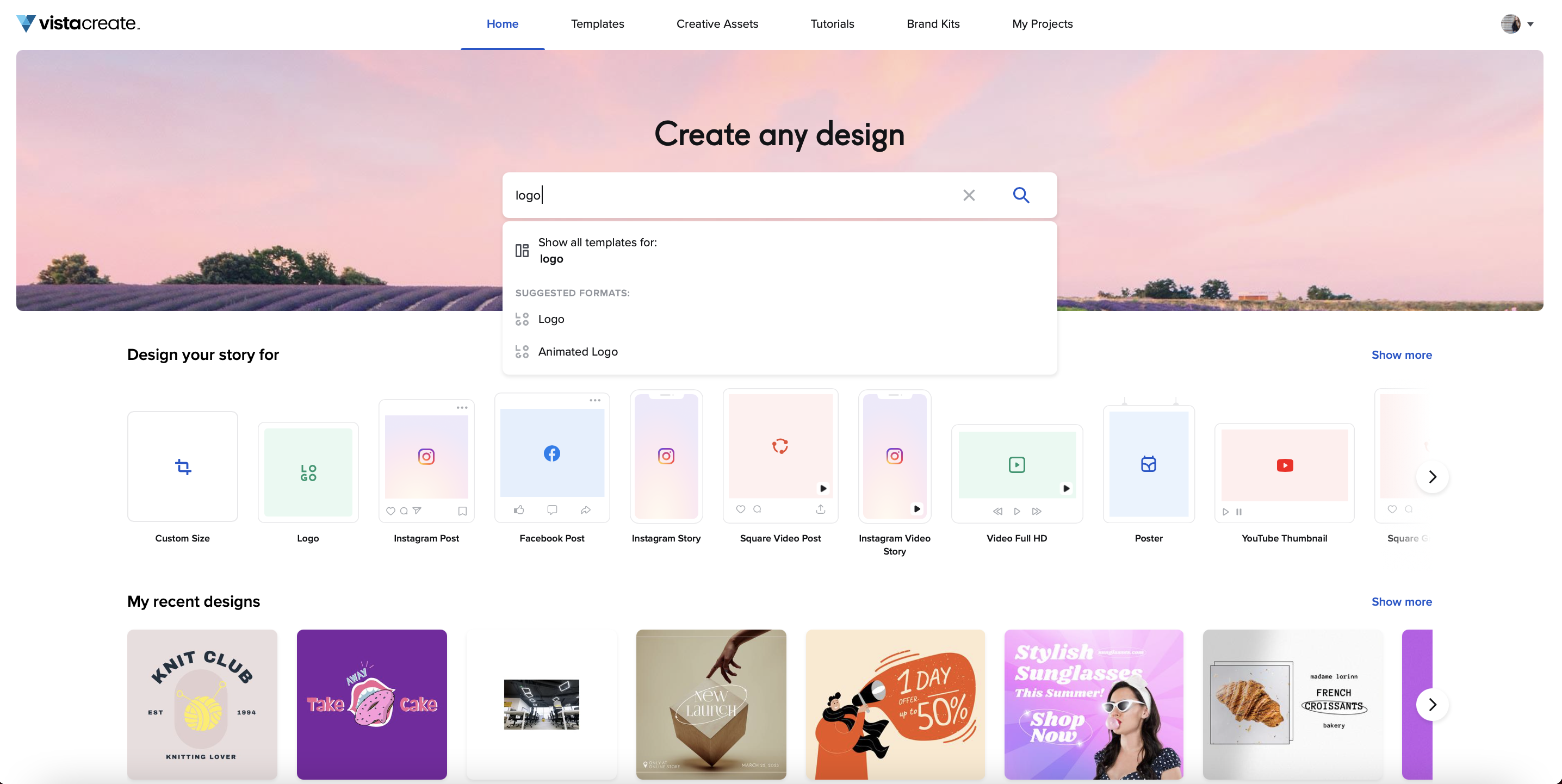 Step 3: To create a custom logo using the Logomaker, you need to press the "Blank logo" block.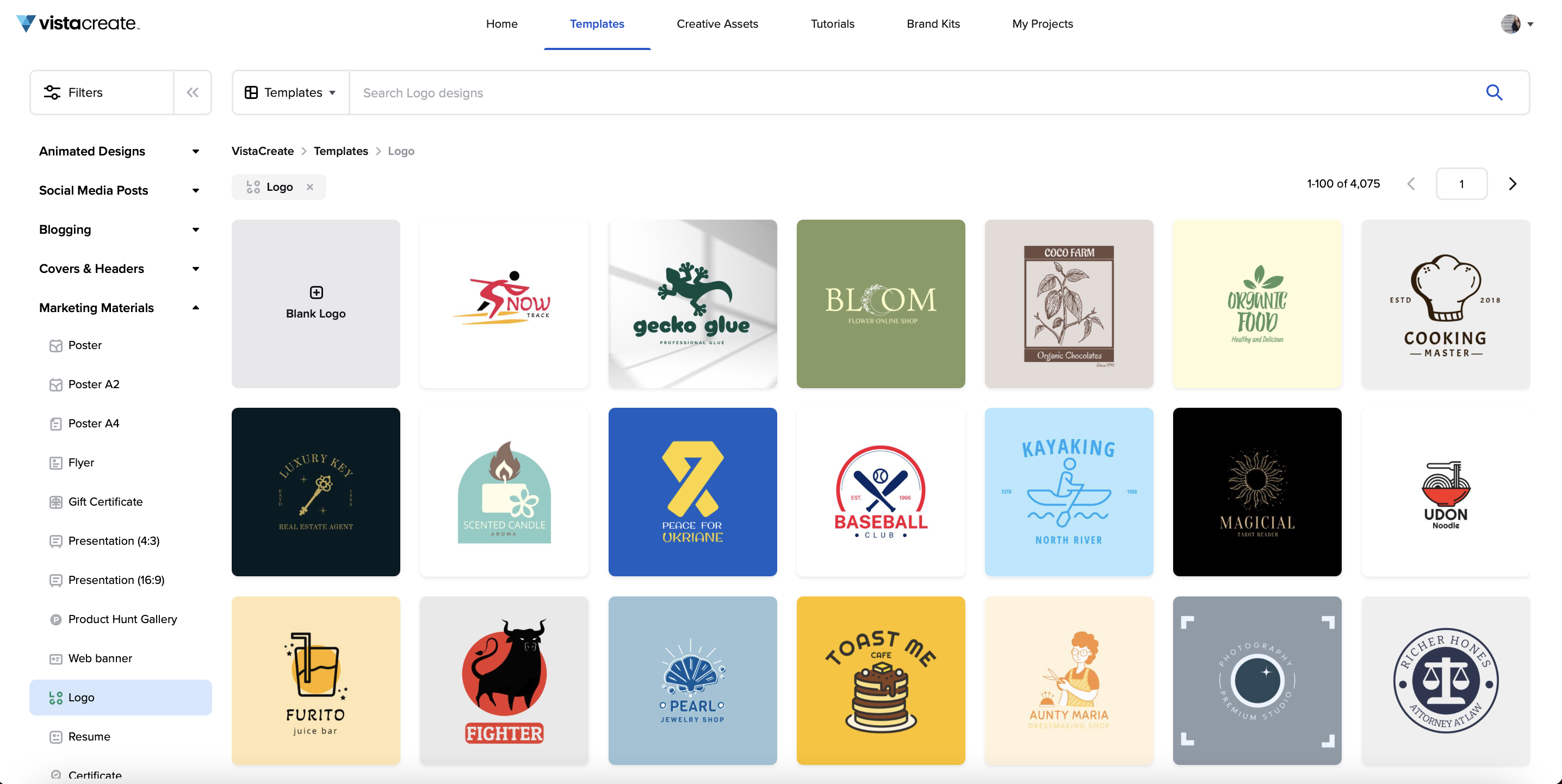 Step 4: Then, click the "Create Logo" button on the left. The logo you create will be saved in "My files" in png and png transparent formats.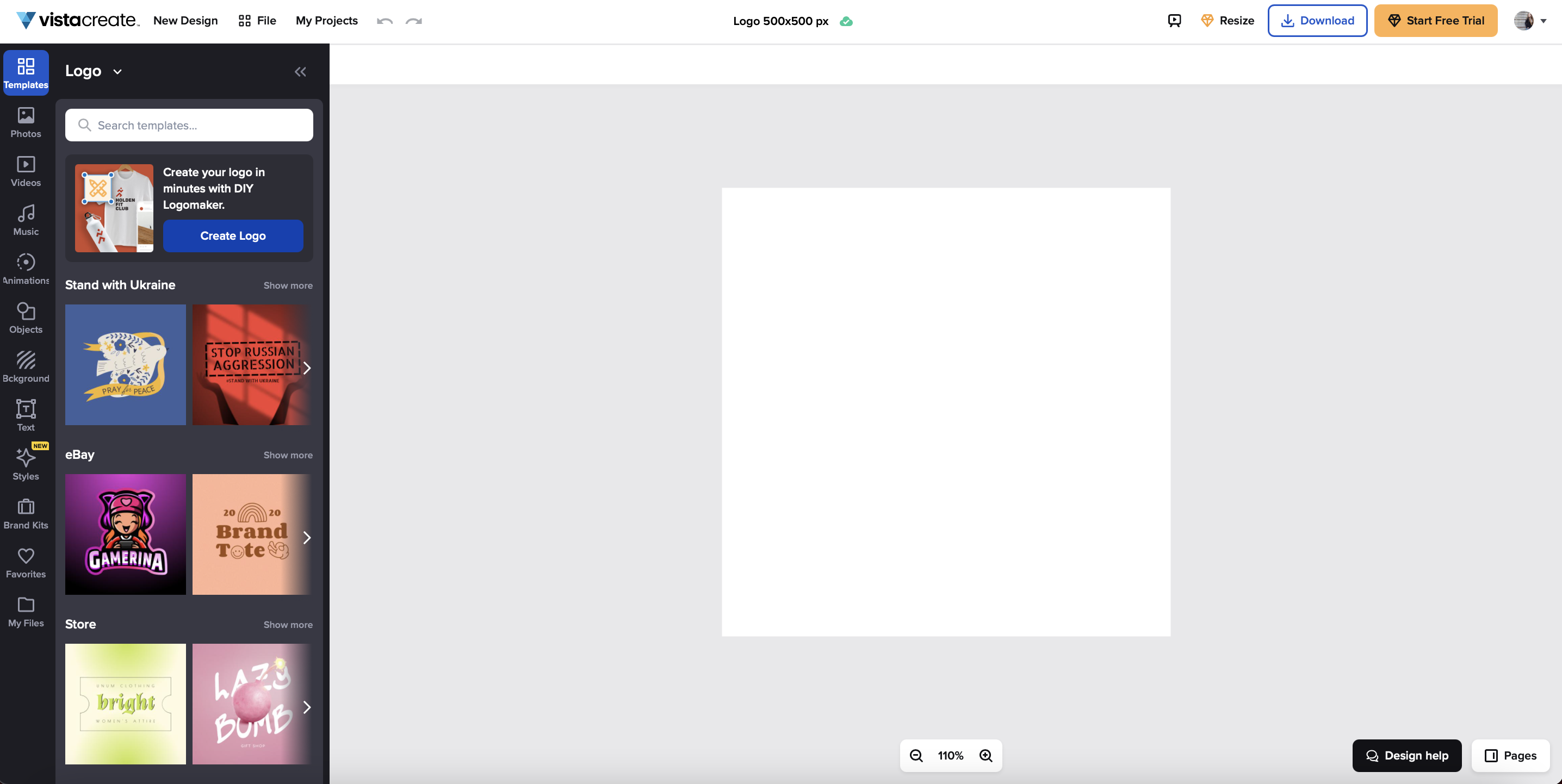 Step 5: Once you're in Logomaker, enter the required information about your company. You can add:
Your business name

Additional text, if any

Your industry

Keywords
Try to go into more detail here so that Logomaker can grasp the essence of your brand.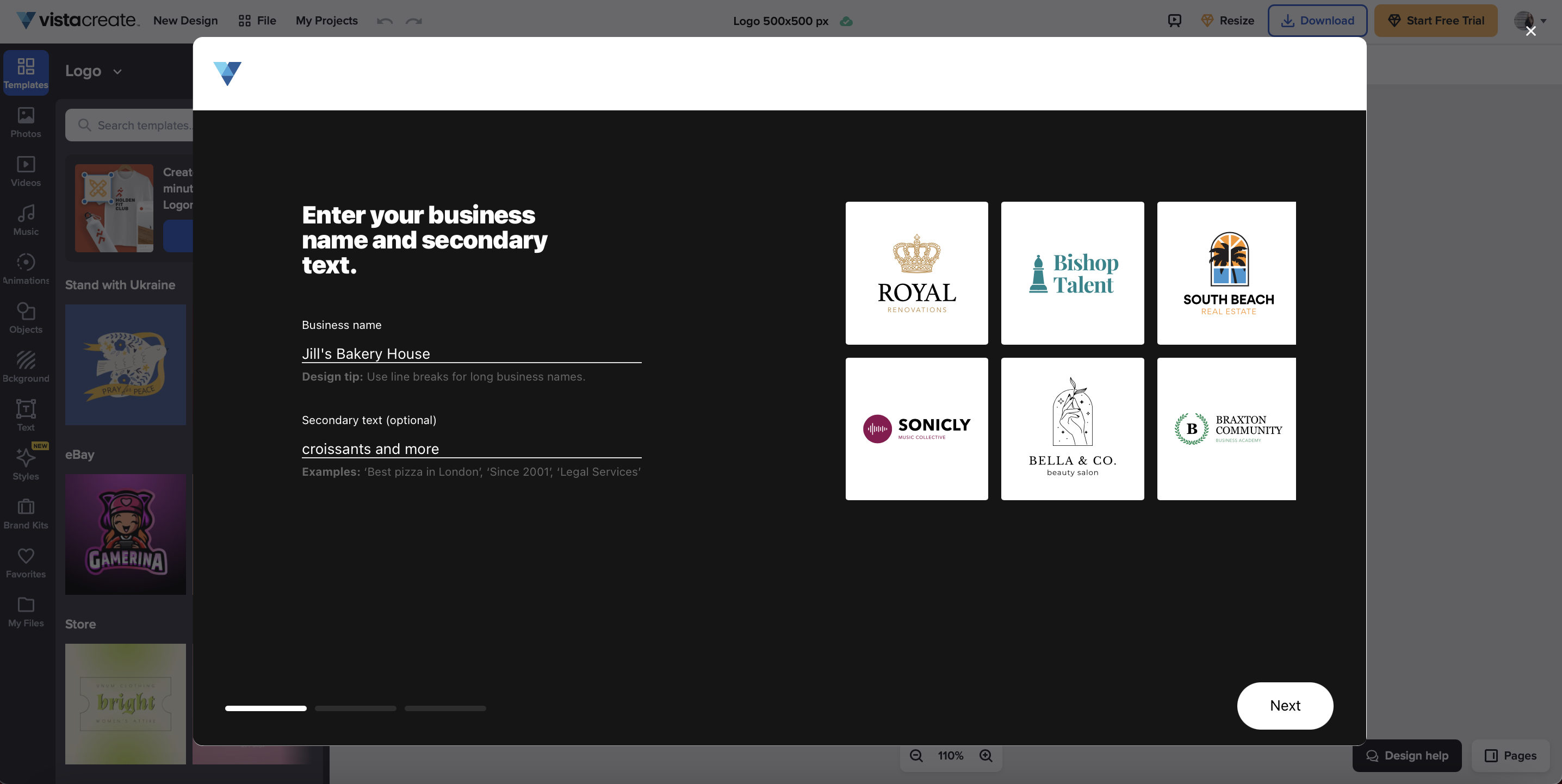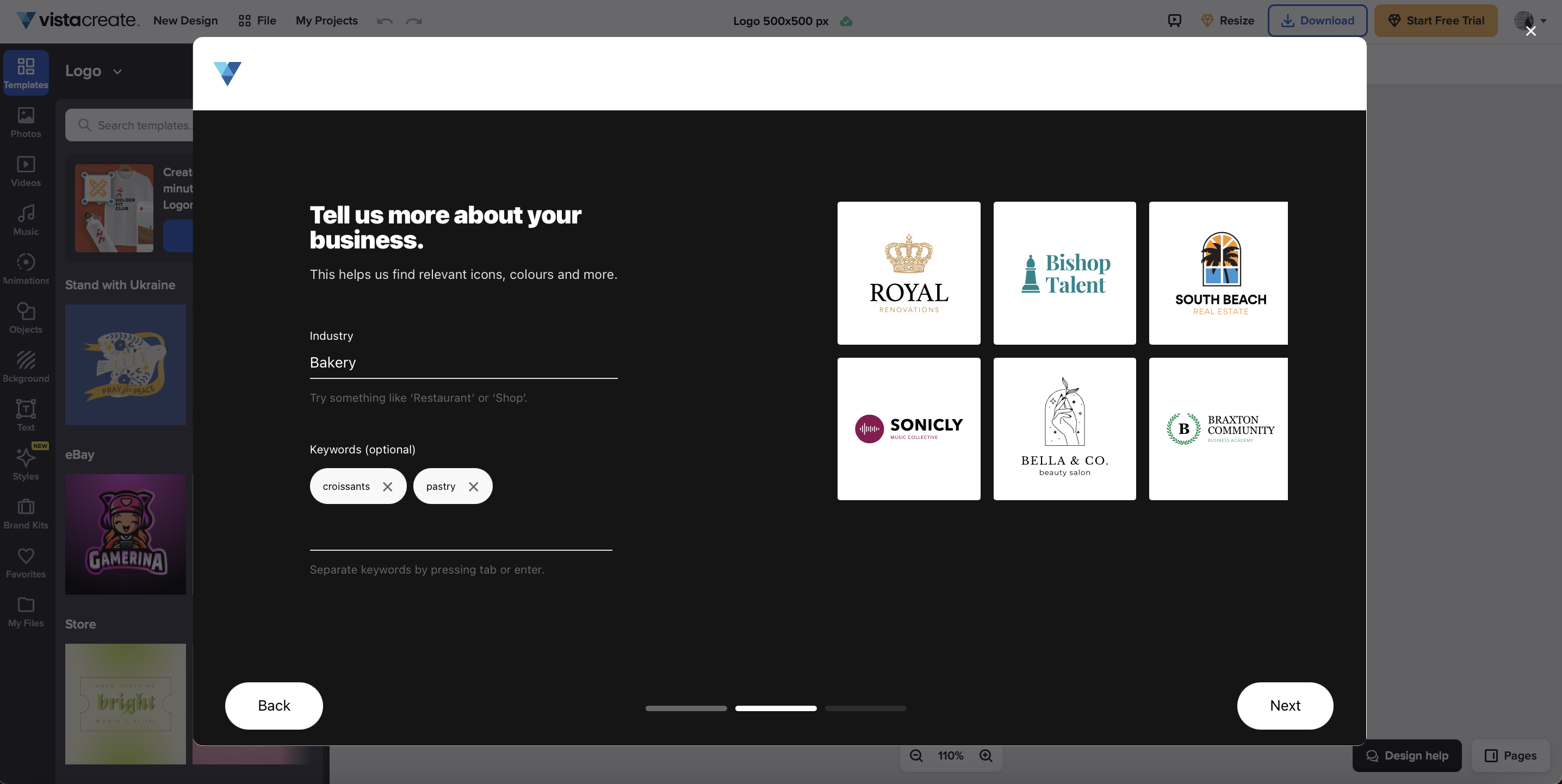 Step 6: Next, the Logomaker will come up with dozens of different logo options for you to choose from. You can also apply some filters: for example, you might want the icon of the logo stacked left.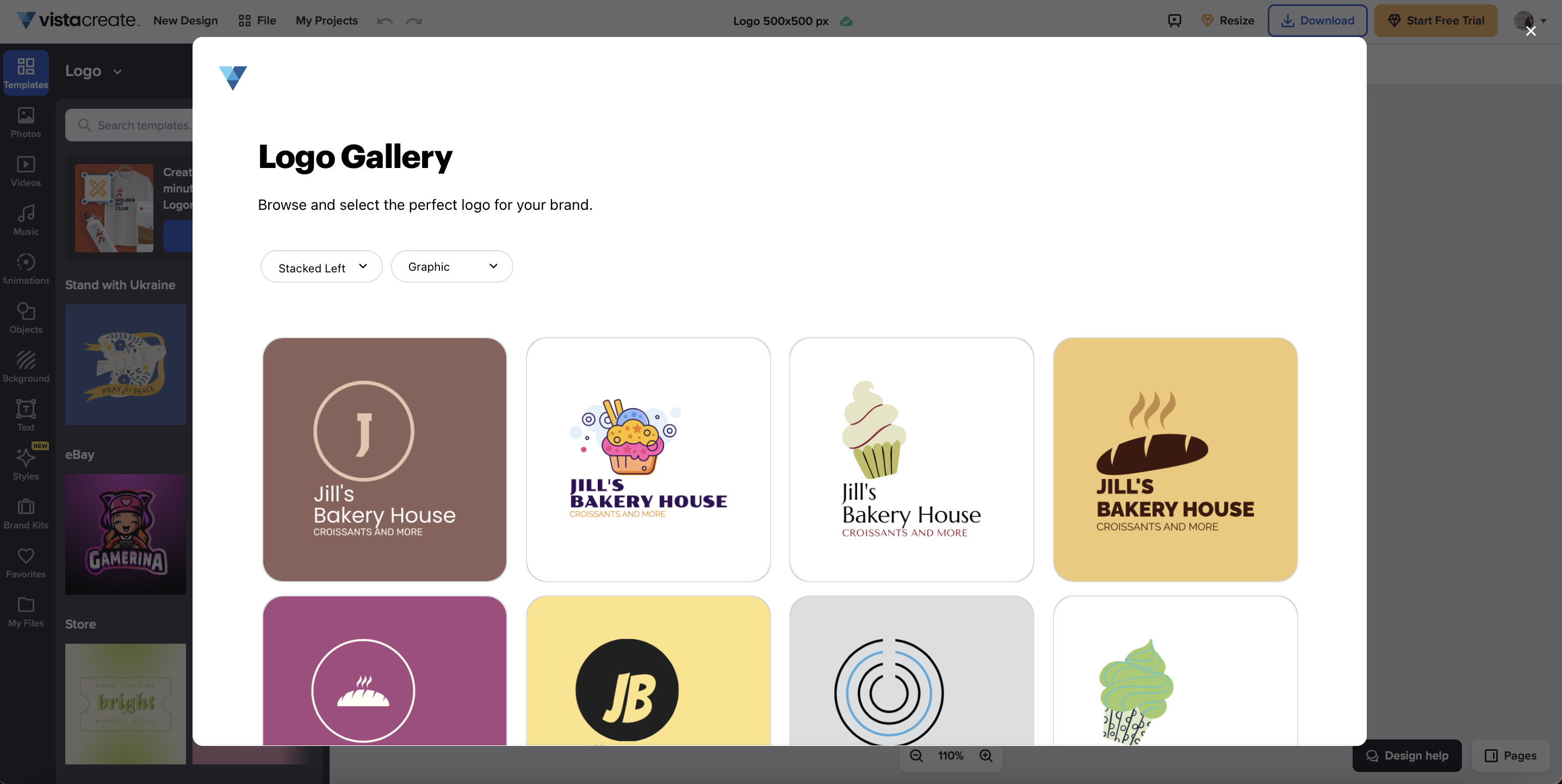 Step 7: You can then either go on editing it, or opt for the initial logo.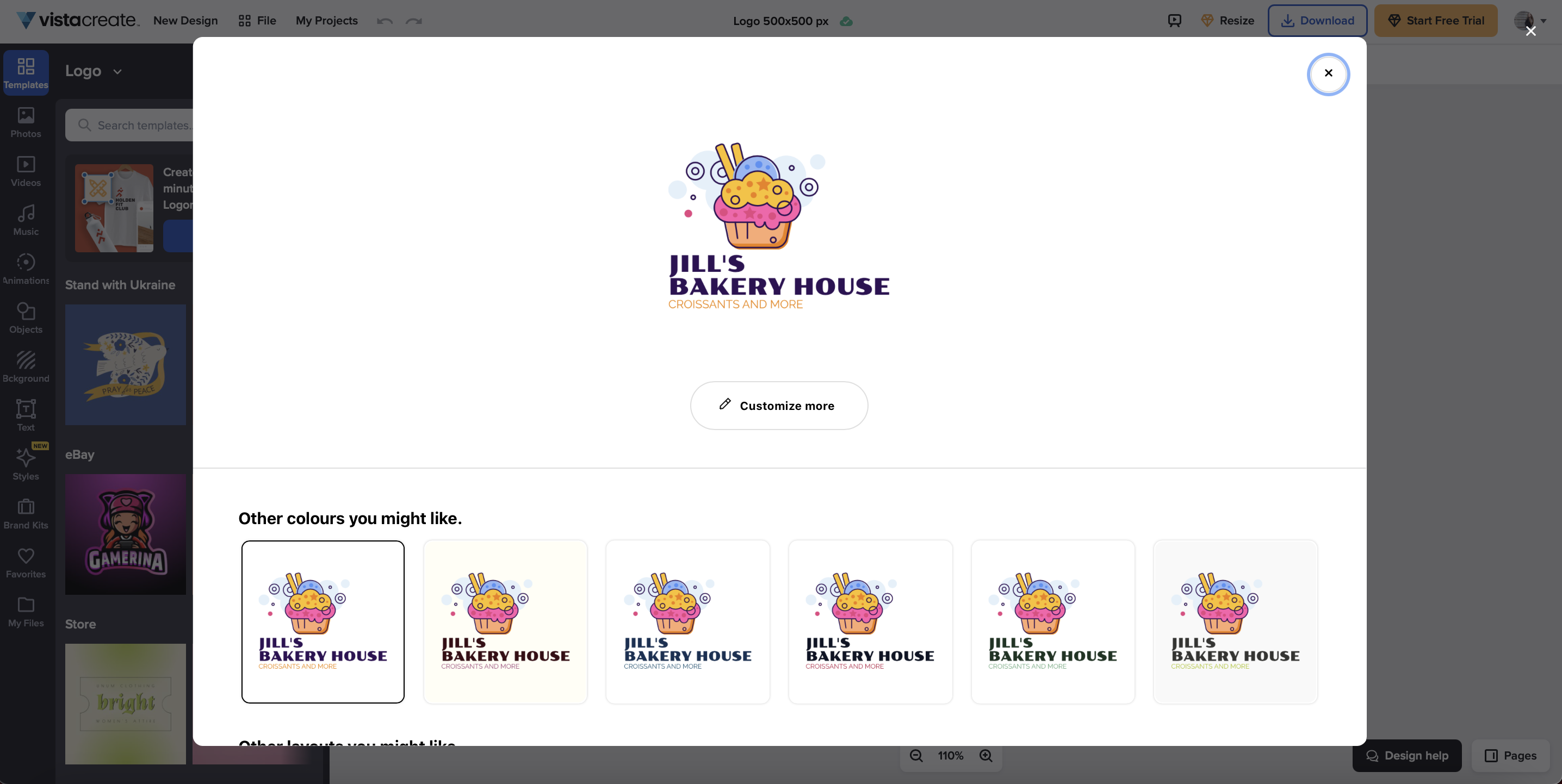 Step 8: If you want to customize your logo, you can change the graphics, layout, text, colors, and sizing.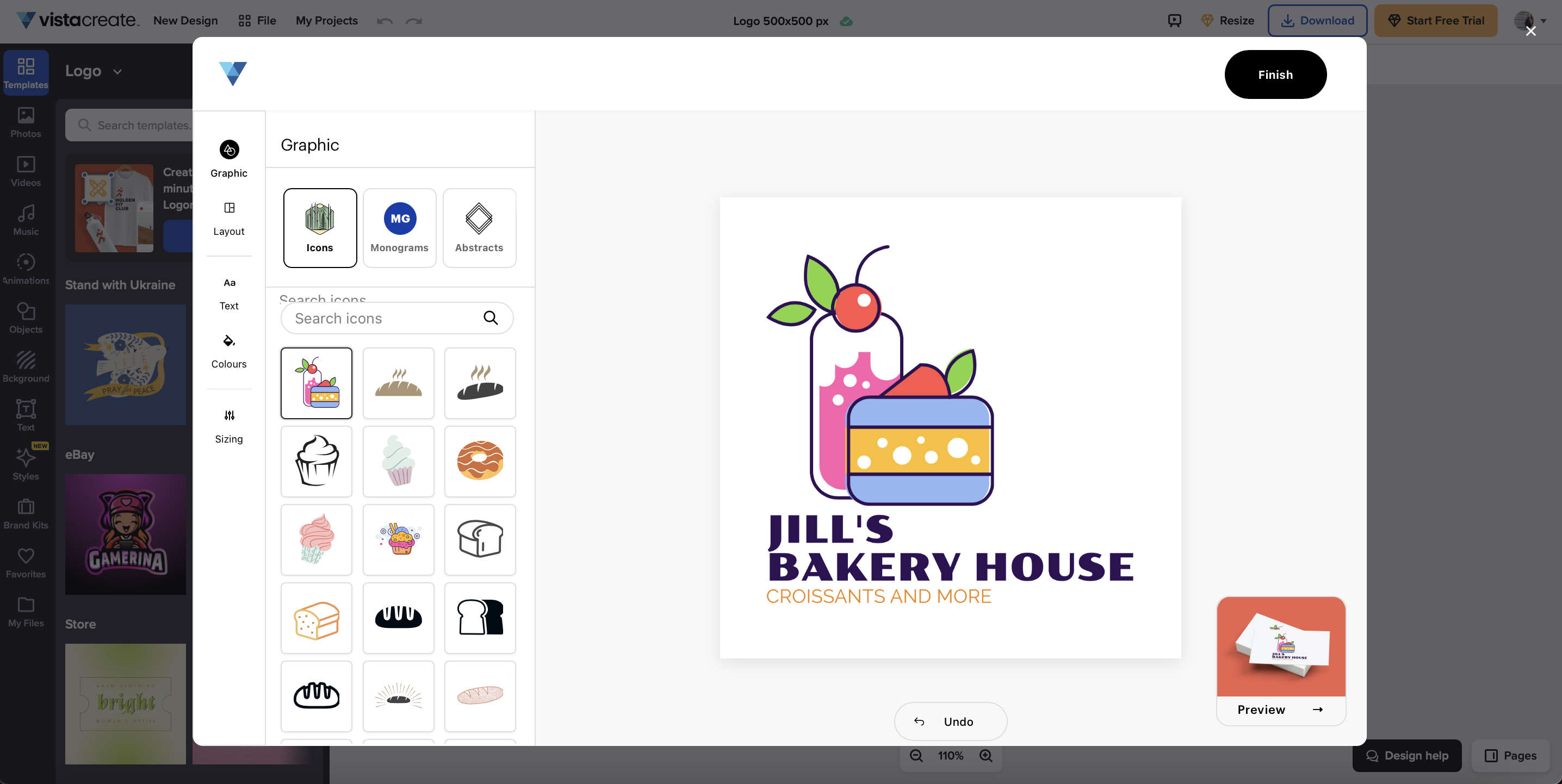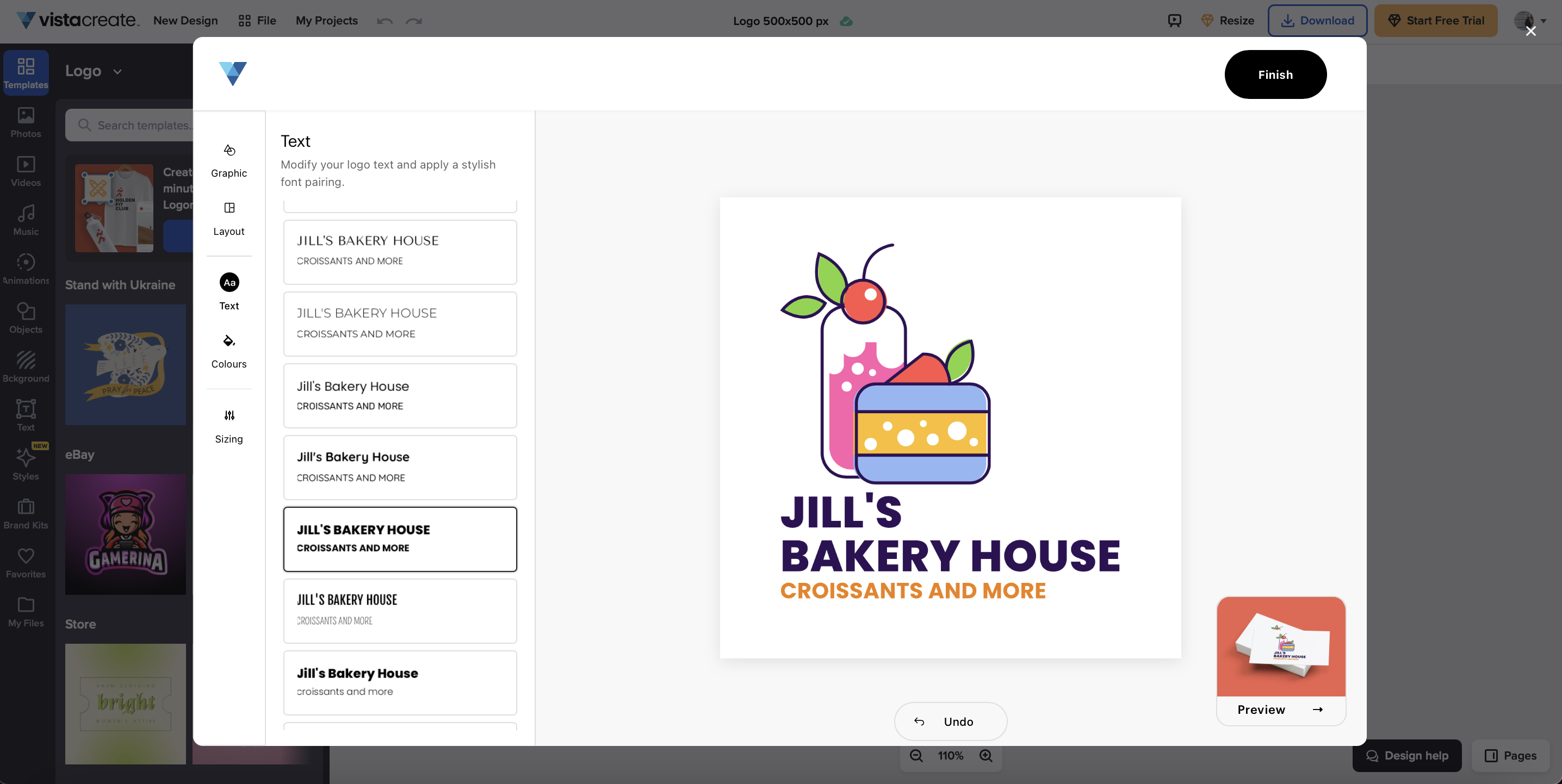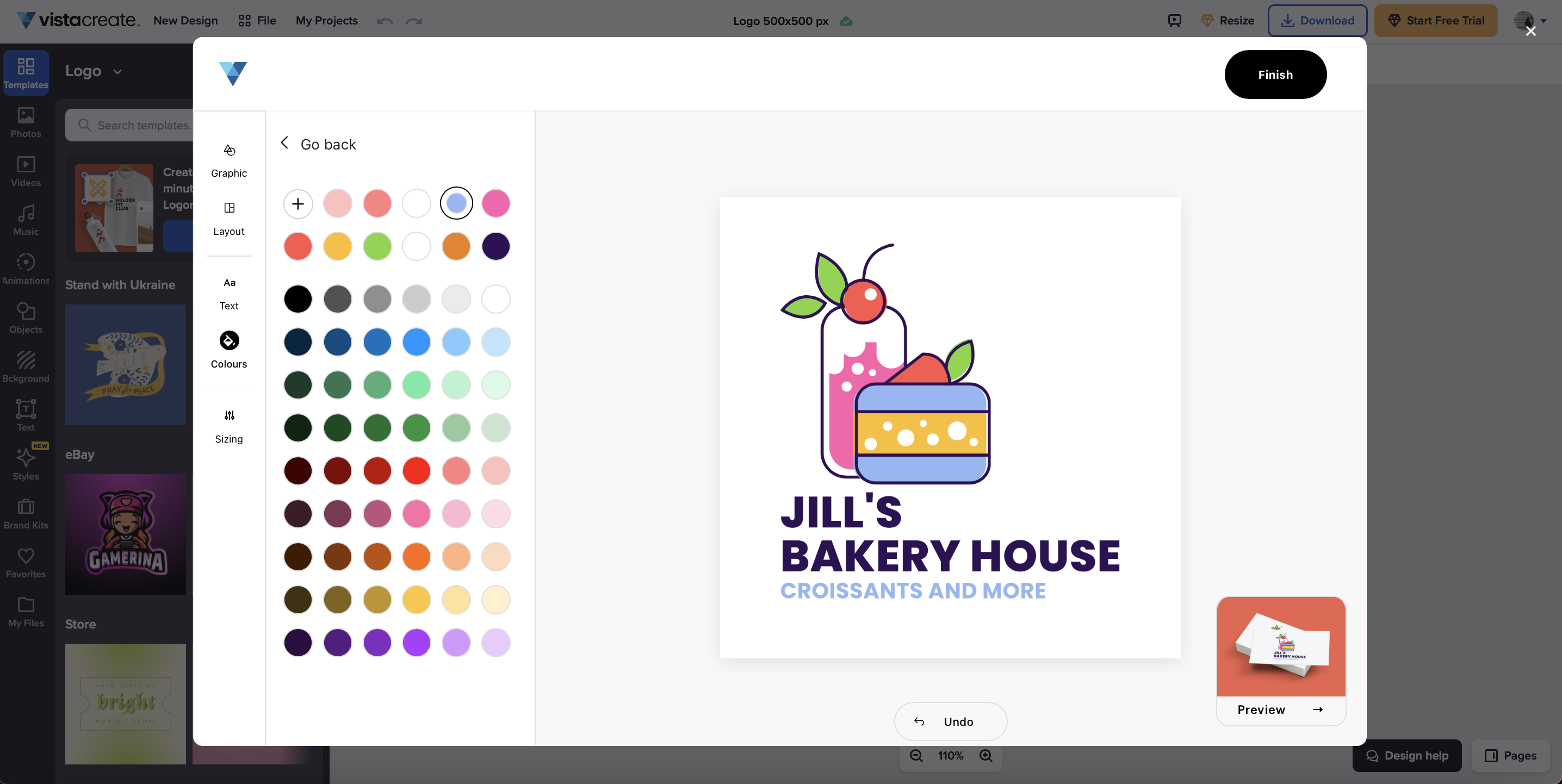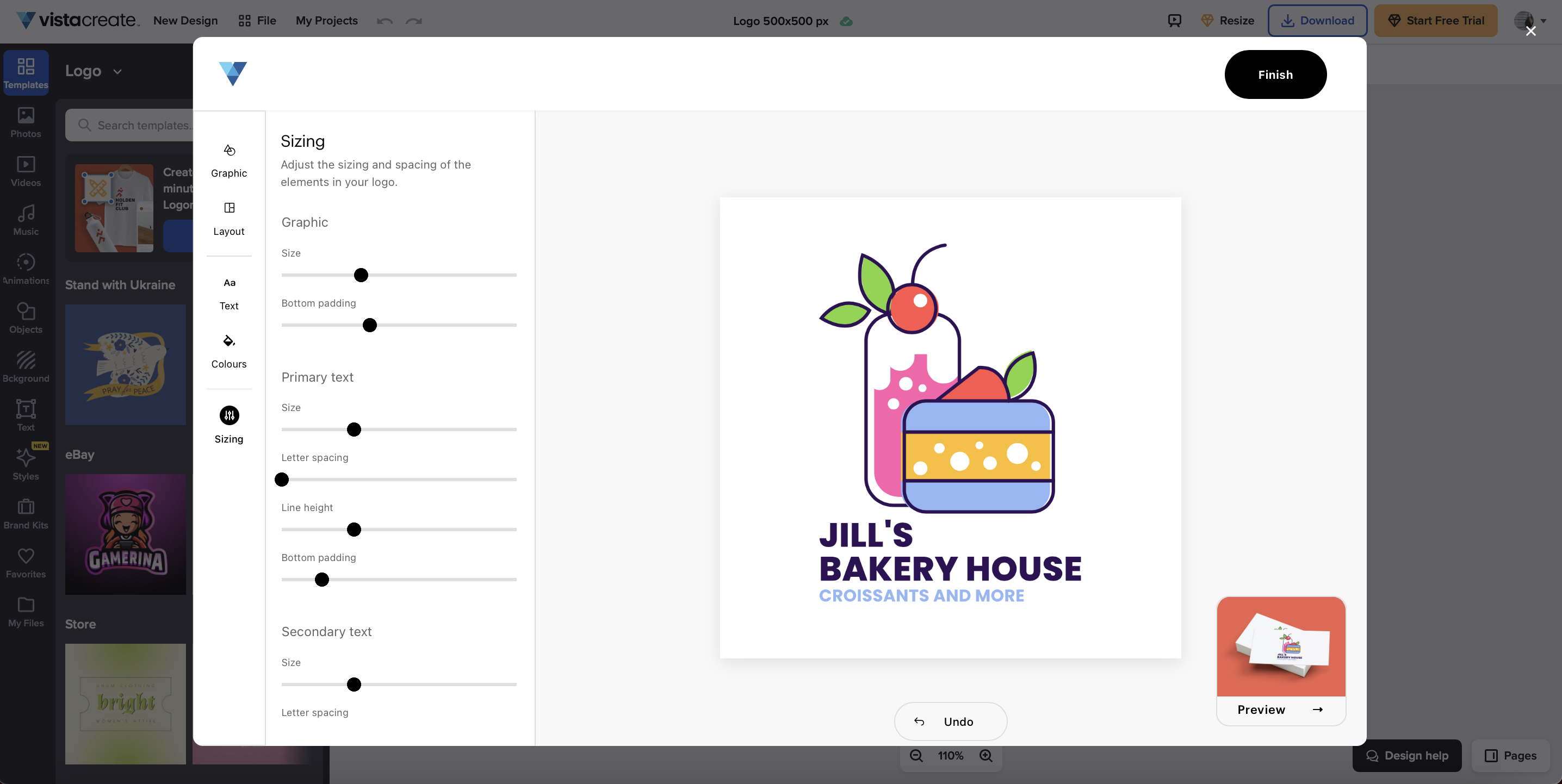 Step 9: Once you're happy with your logo, you can preview it.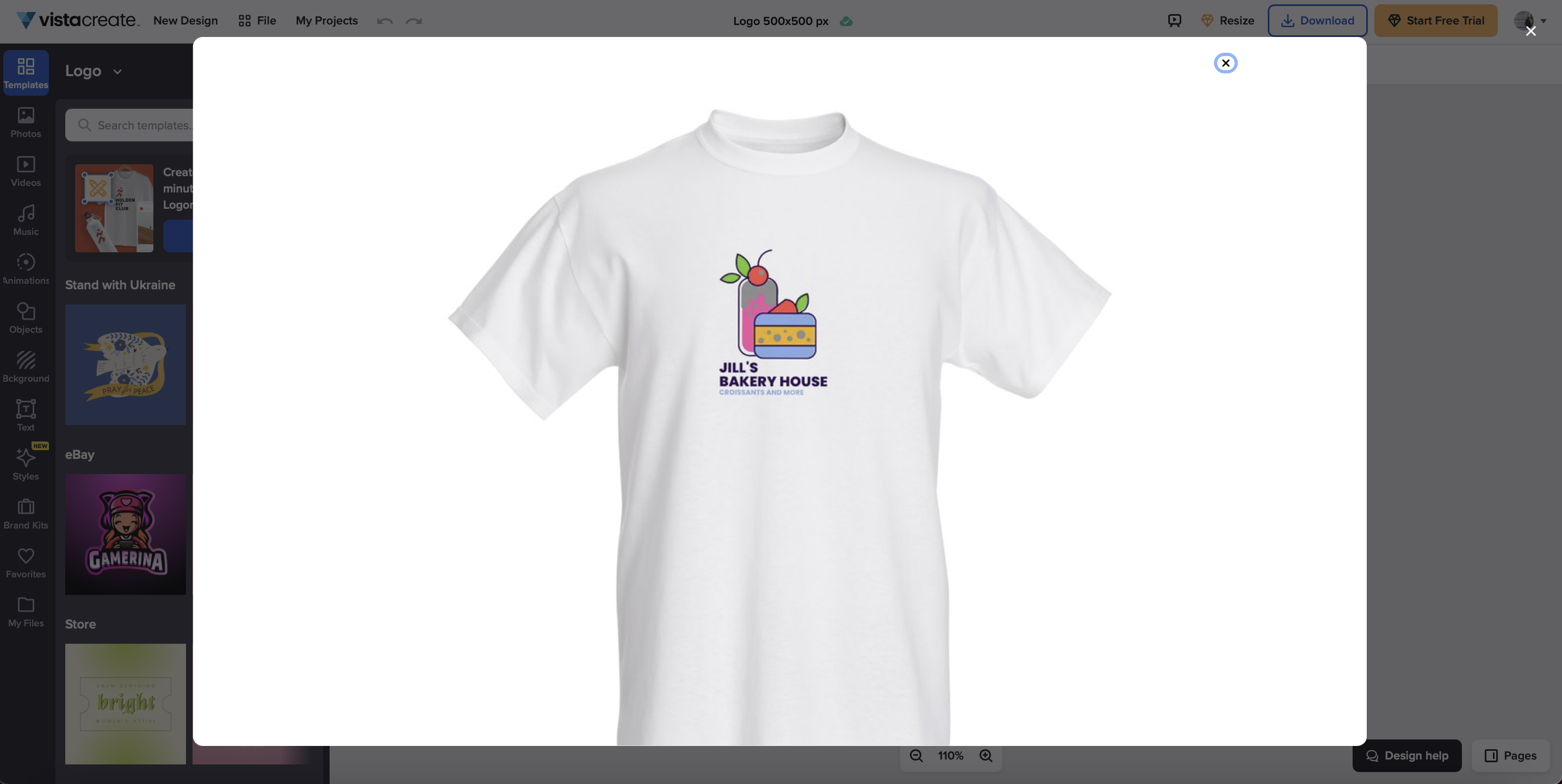 Step 10: Lastly, click "Finish". You can now download your logo package in svg, pdf, orpng to use it elsewhere. Please note that you need to click "Save & Continue" to have the logo saved to your Files on VistaCreate.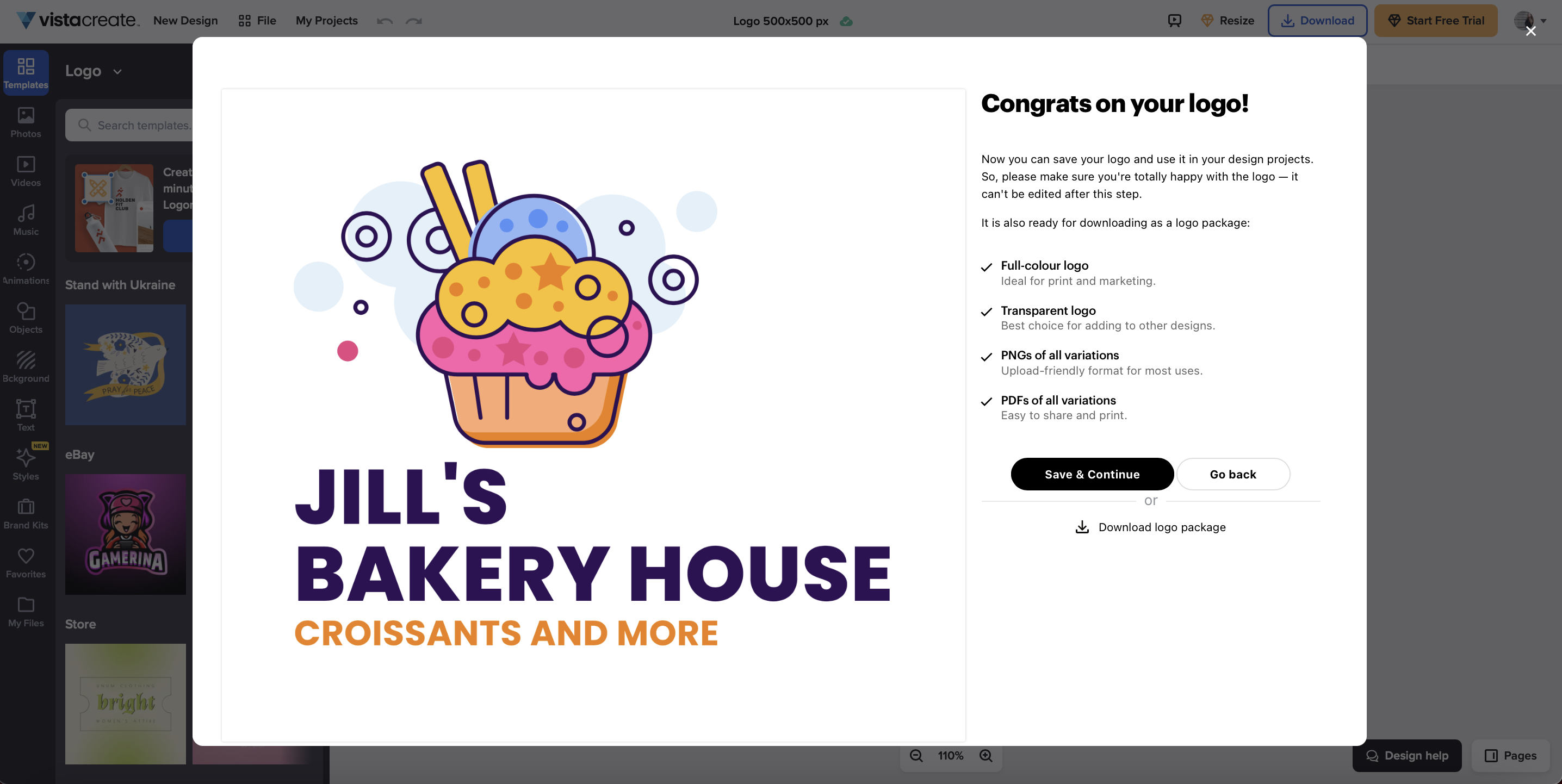 You're now ready to use your new logo in your designs!
Another way to find the Logomaker would be through Brand Kit. Go to VistaCreate, choose Brand Kits on the left bar, click "Create logo" and voila — you're using the Logomaker. If you work via Brand Kit, your created logo will be automatically saved to Brand Kit and "My Files" for further use in designs.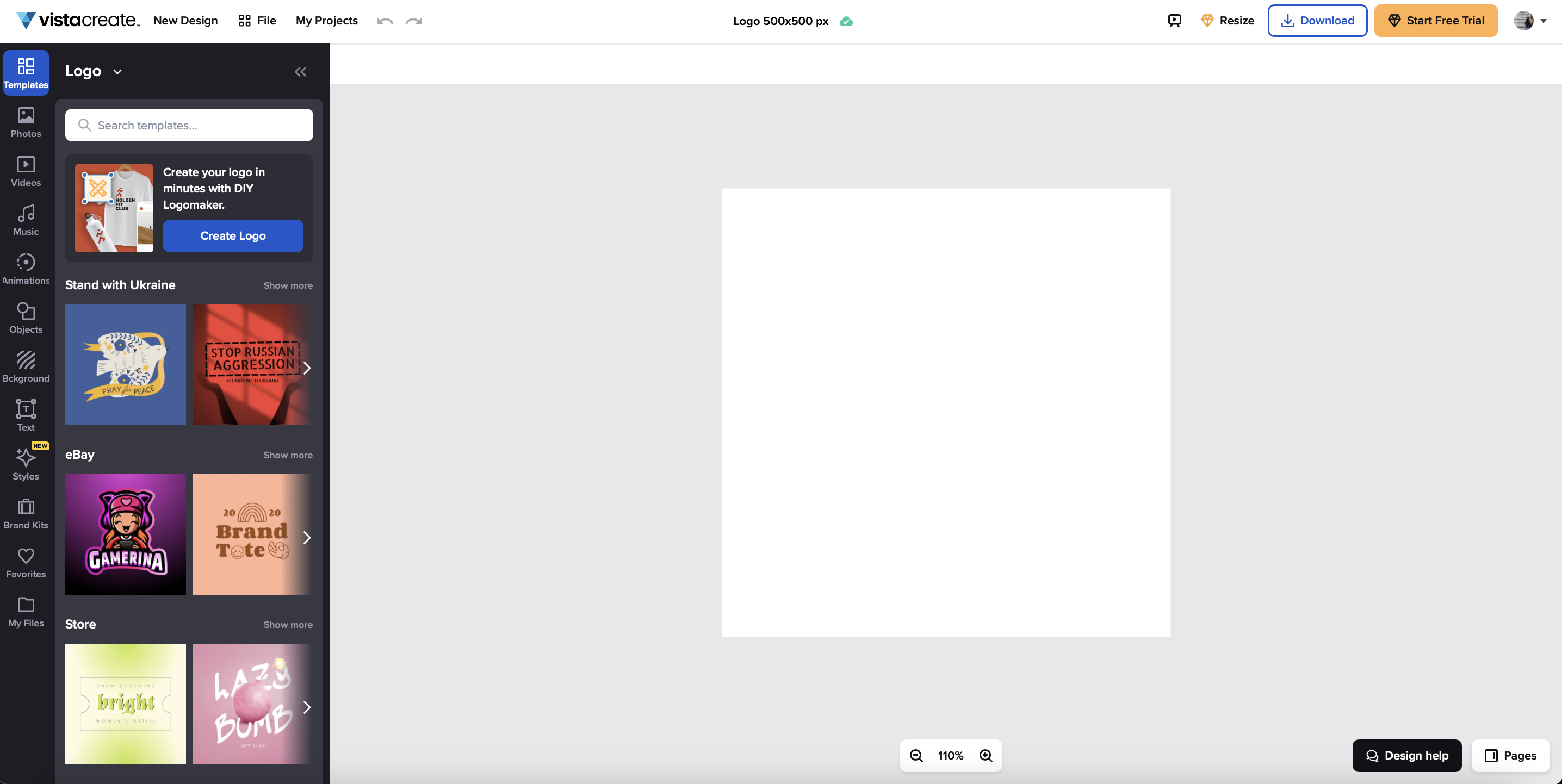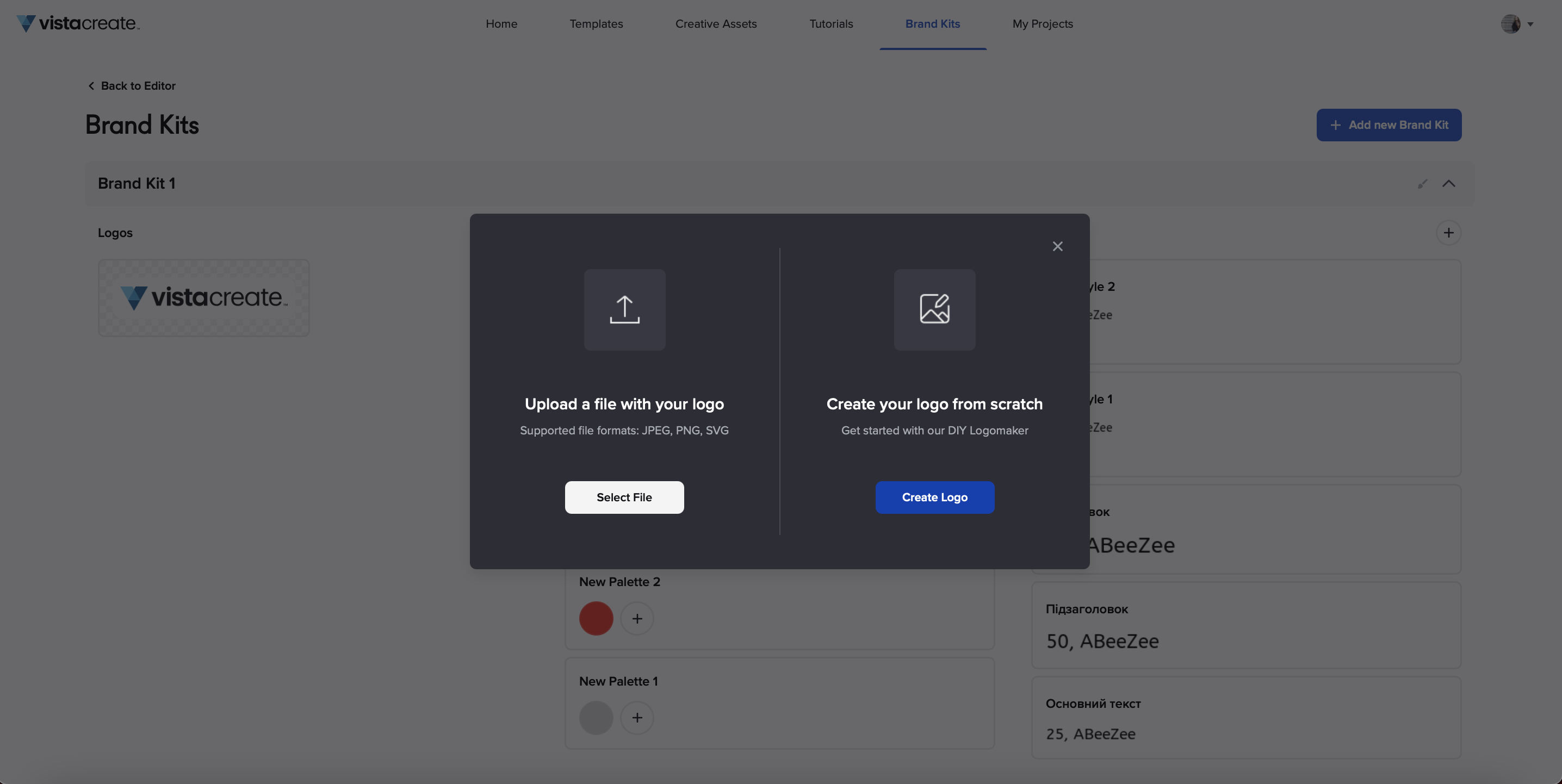 With so many possible combinations of shapes, font pairings, colors, and (last but not least) your business's name — you will leave the Logomaker tool with a unique logo that can become the starting place for your branding.
Your logo is just a couple of clicks away!