Sticker Maker is an additional visual effect to make a photo stand out against a graphic background or another image.
How does the Stickerify effect work?
Create or open an existing design.
Select an image (from your Files or VistaCreate's library).
Click Edit Image on the upper-left corner of the artboard —> Sticker Maker, the feature will be opened in the sidebar.
Wait till the system processes your request and enjoy images with the removed background and the border applied: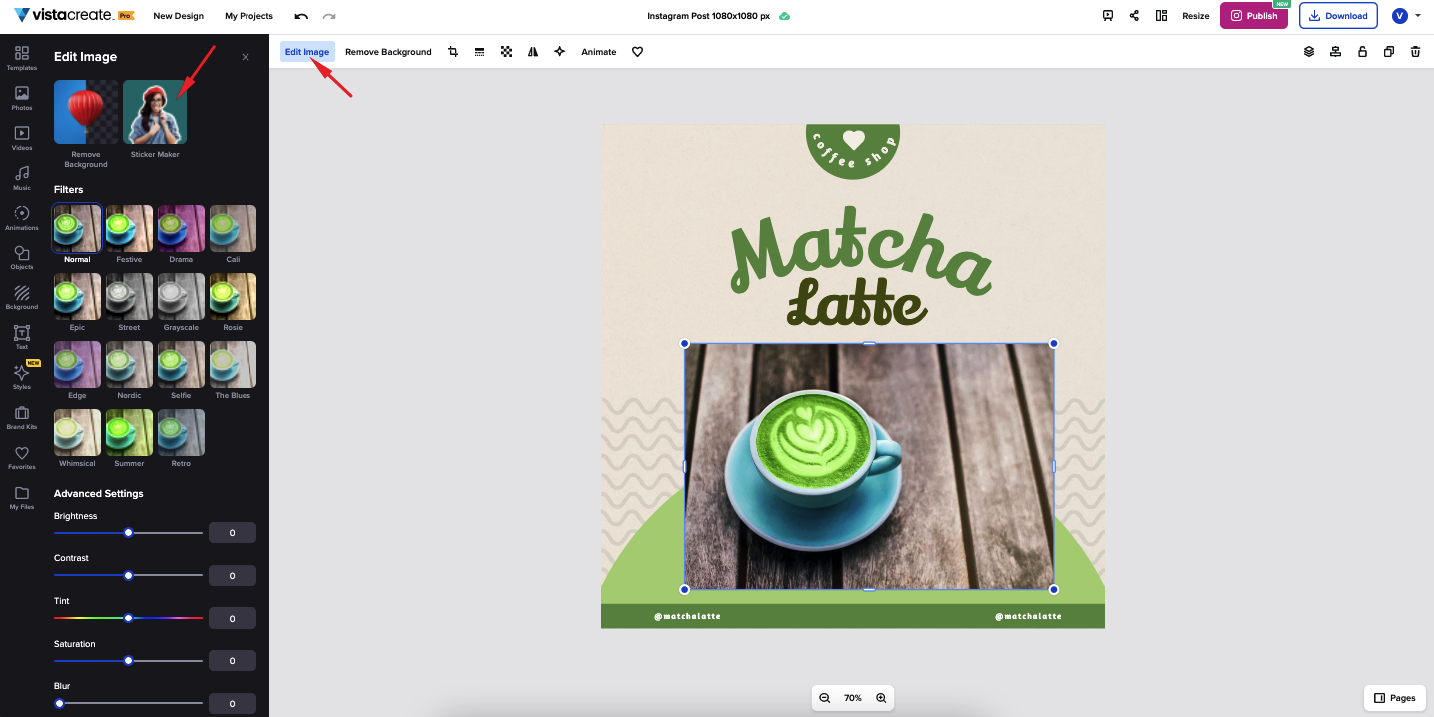 The applied border color is yellow by default but you can manually change its color and size: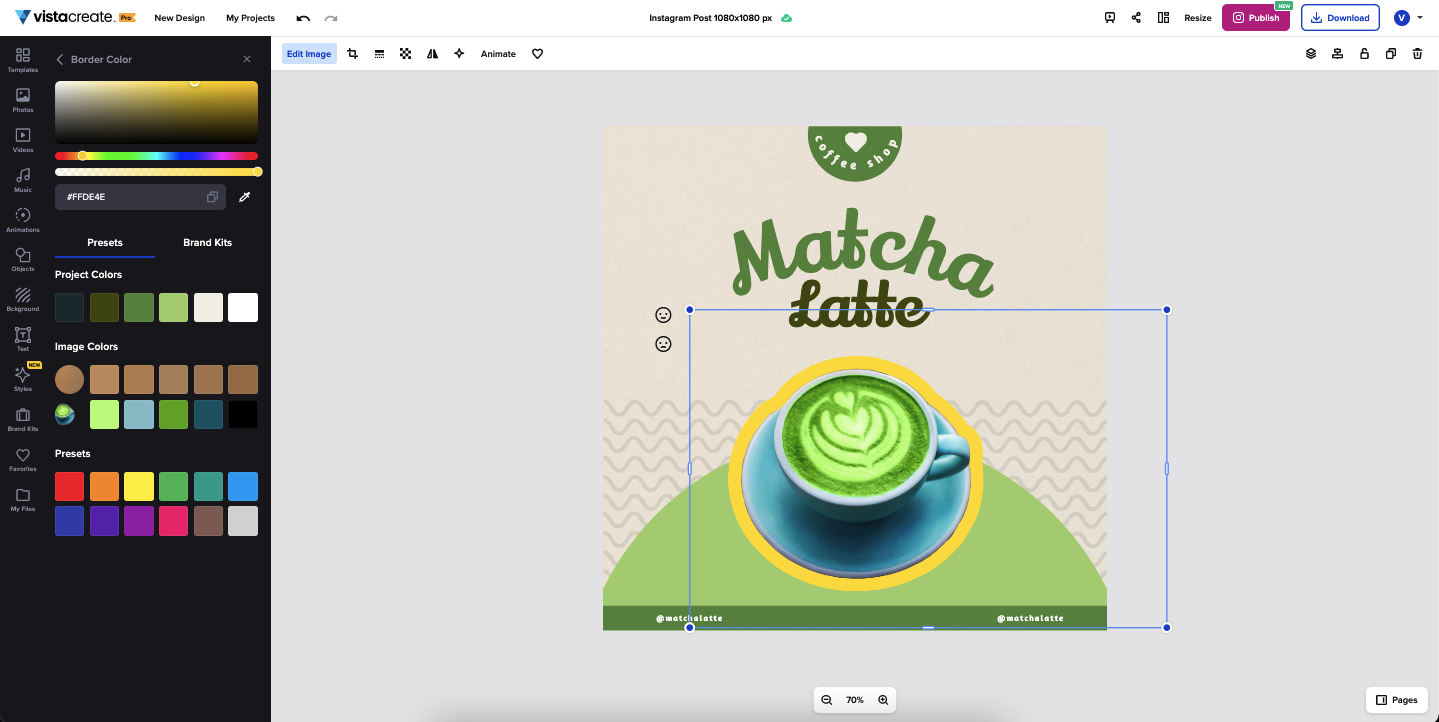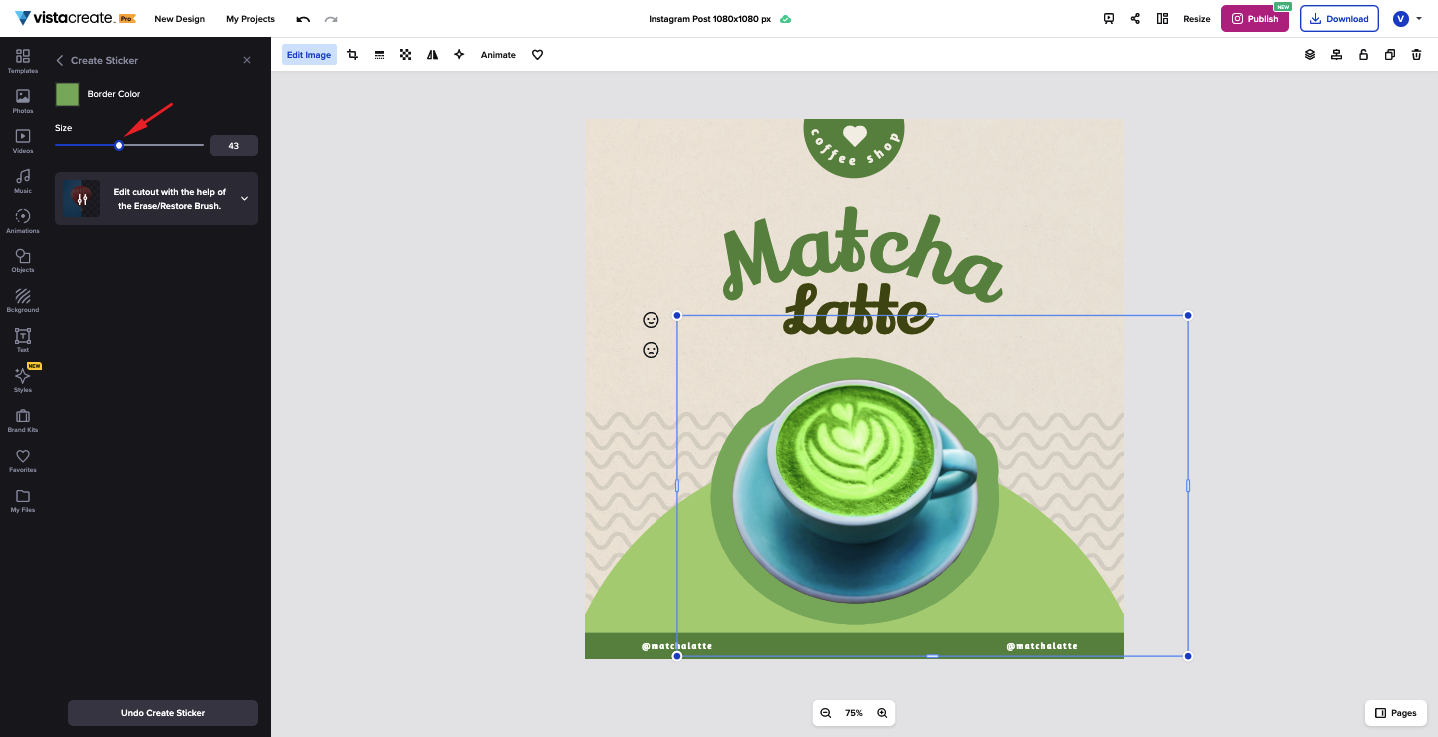 If the background was not removed properly and you would like to correct it, you can easily switch to the editing mode and use the Erase/Restore tool directly in the sticker menu: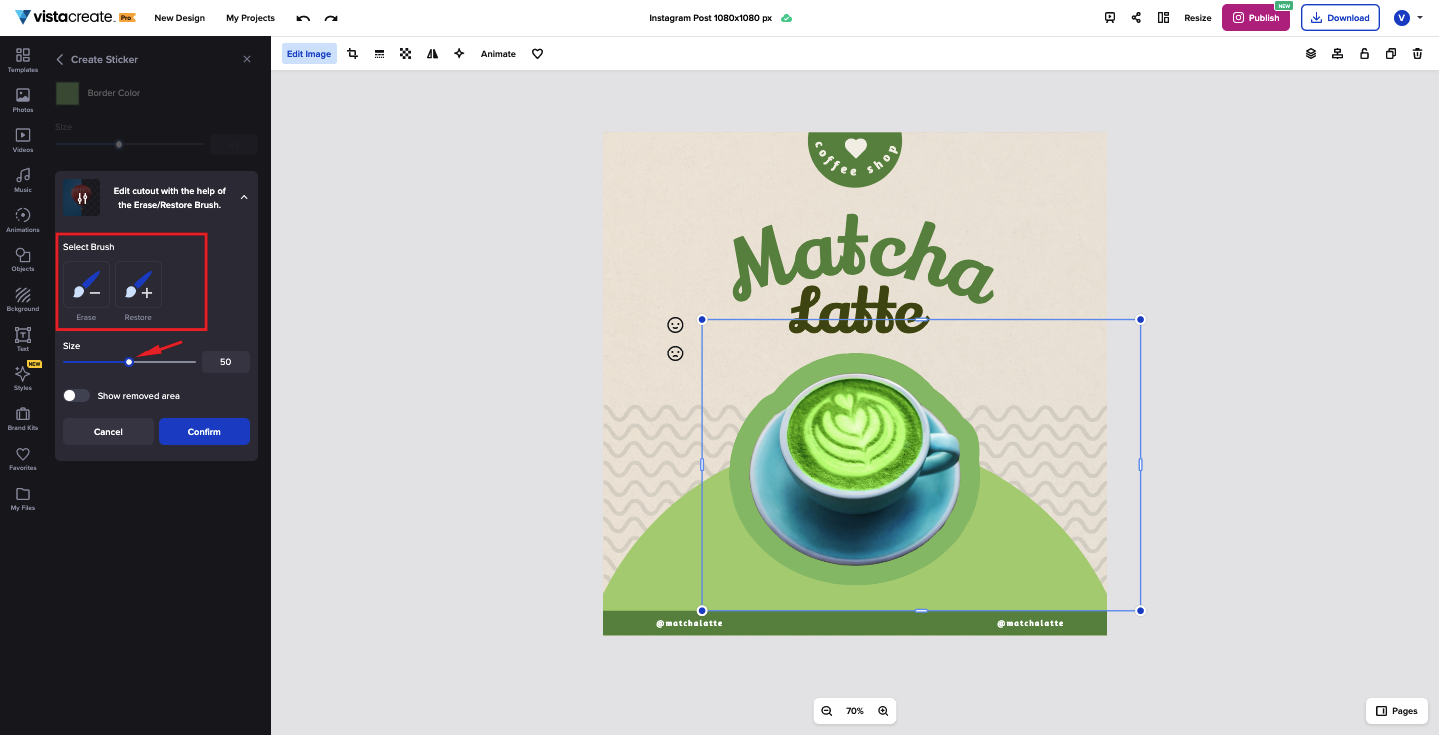 Please note:
If the user applies the effect to a PNG format image, the background will not be removed, but the border will be applied immediately. You have to manually remove the background from a PNG image and then apply the Stickerify effect or choose a JPG format picture for automatic background removal, and border applied.
The feature is available only on the desktop version in the Pro plan.