Sticker Maker is a Pro feature that helps you turn any image into a sticker. You can use photos from the VistaCreate collection or upload your own files. This feature is convenient for highlighting important details in presentations, making engaging social media content, and adding fun elements to merch.
How do I make stickers in VistaCreate?
Step 1: Open the editor
Log in to your VistaCreate account or sign up. Then, go to the editor by starting a new design or opening an existing one.
Step 2: Select a photo
Select an image you want to turn into a sticker. You can upload your own picture or choose one from the VistaCreate collection.
To upload your own photo, go to the "Uploads" tab in the sidebar menu and click "Upload Image or Video". Then, select the picture you want to add from your device.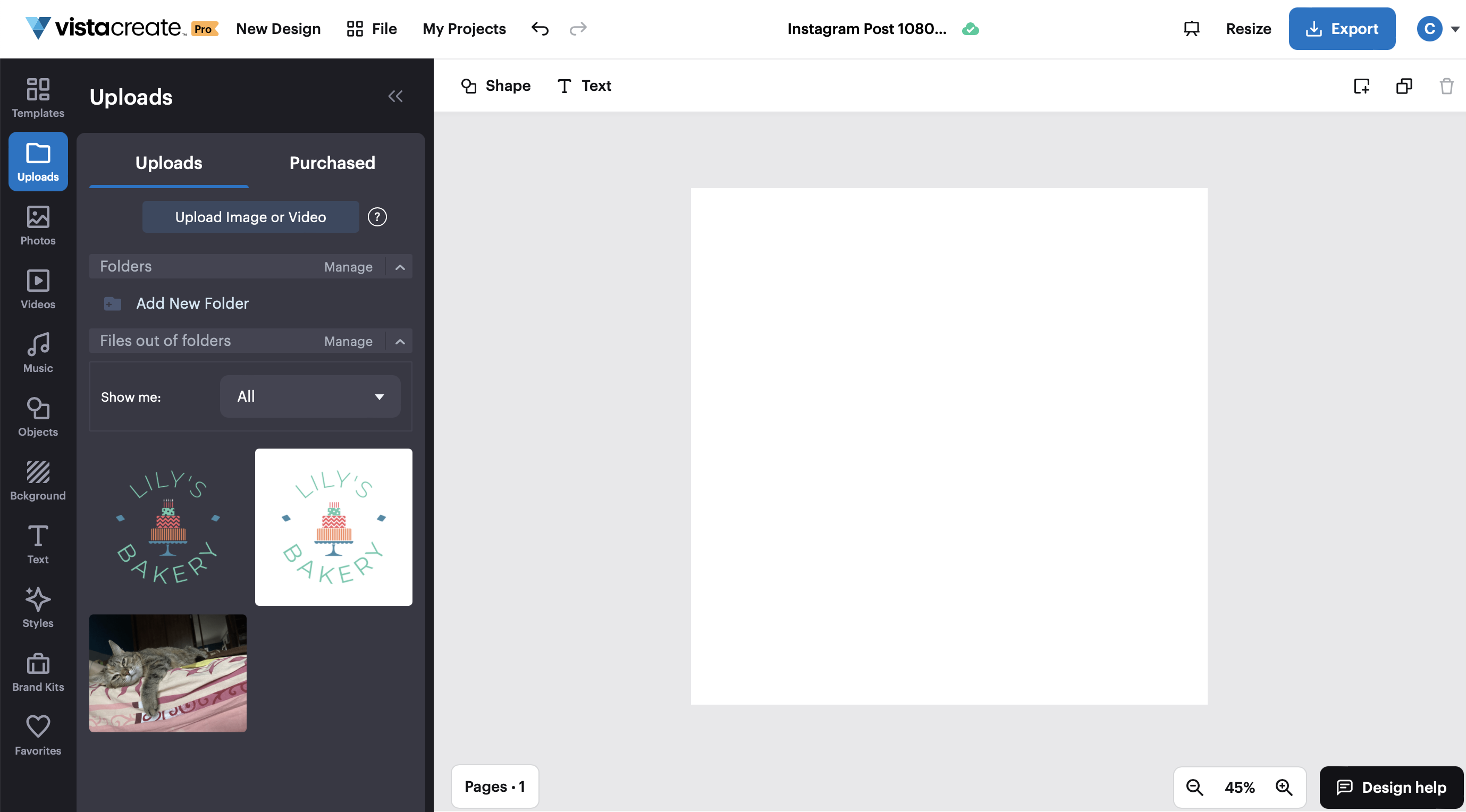 To choose an image from our collection, go to the "Photos" tab in the sidebar menu, enter your keyword into the search bar, and select a picture that fits your idea best.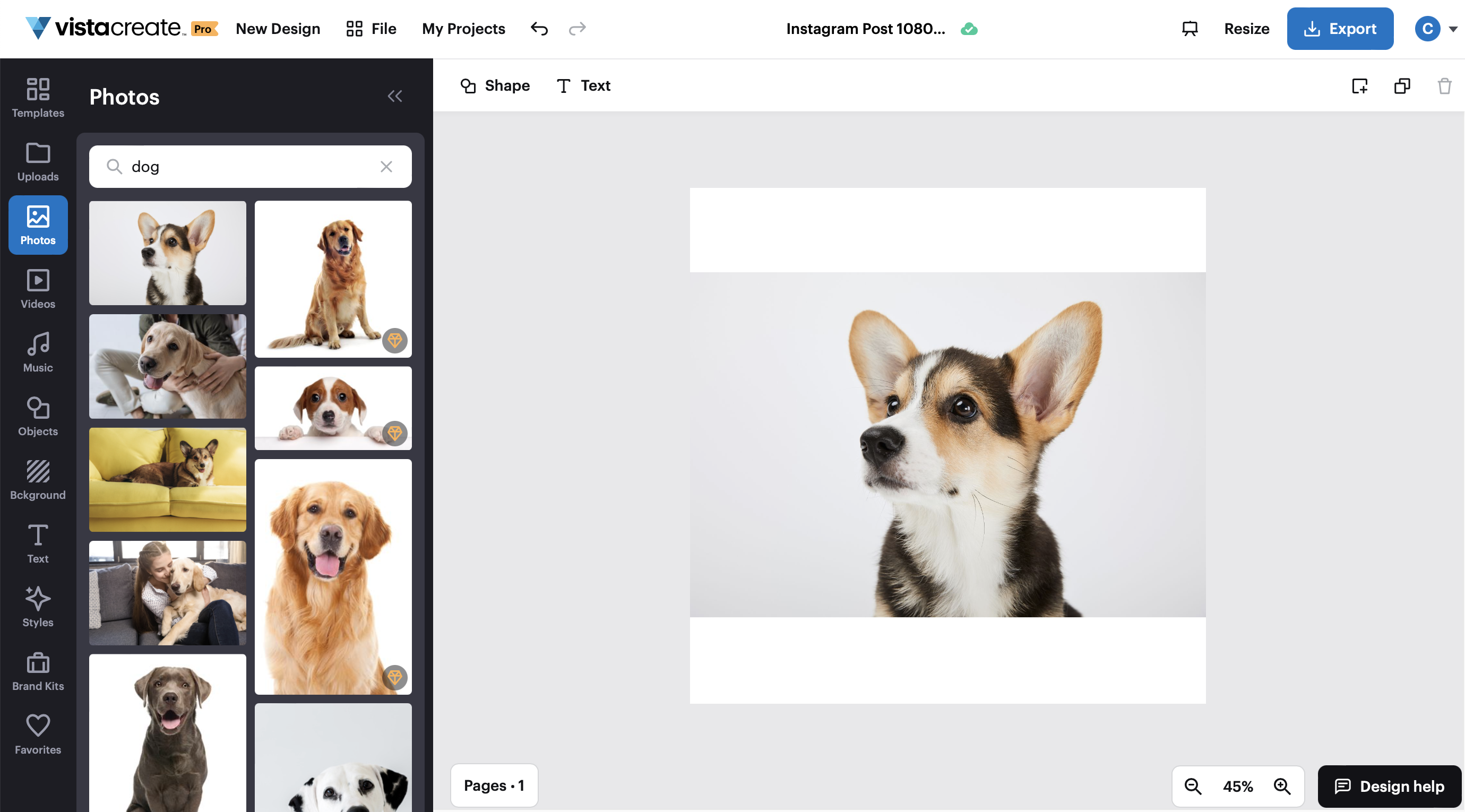 Step 3: Create a sticker
After selecting a photo, go to "Edit Image" in the header menu. Then, click "Sticker Maker" in the sidebar menu and your picture will be automatically turned into a sticker.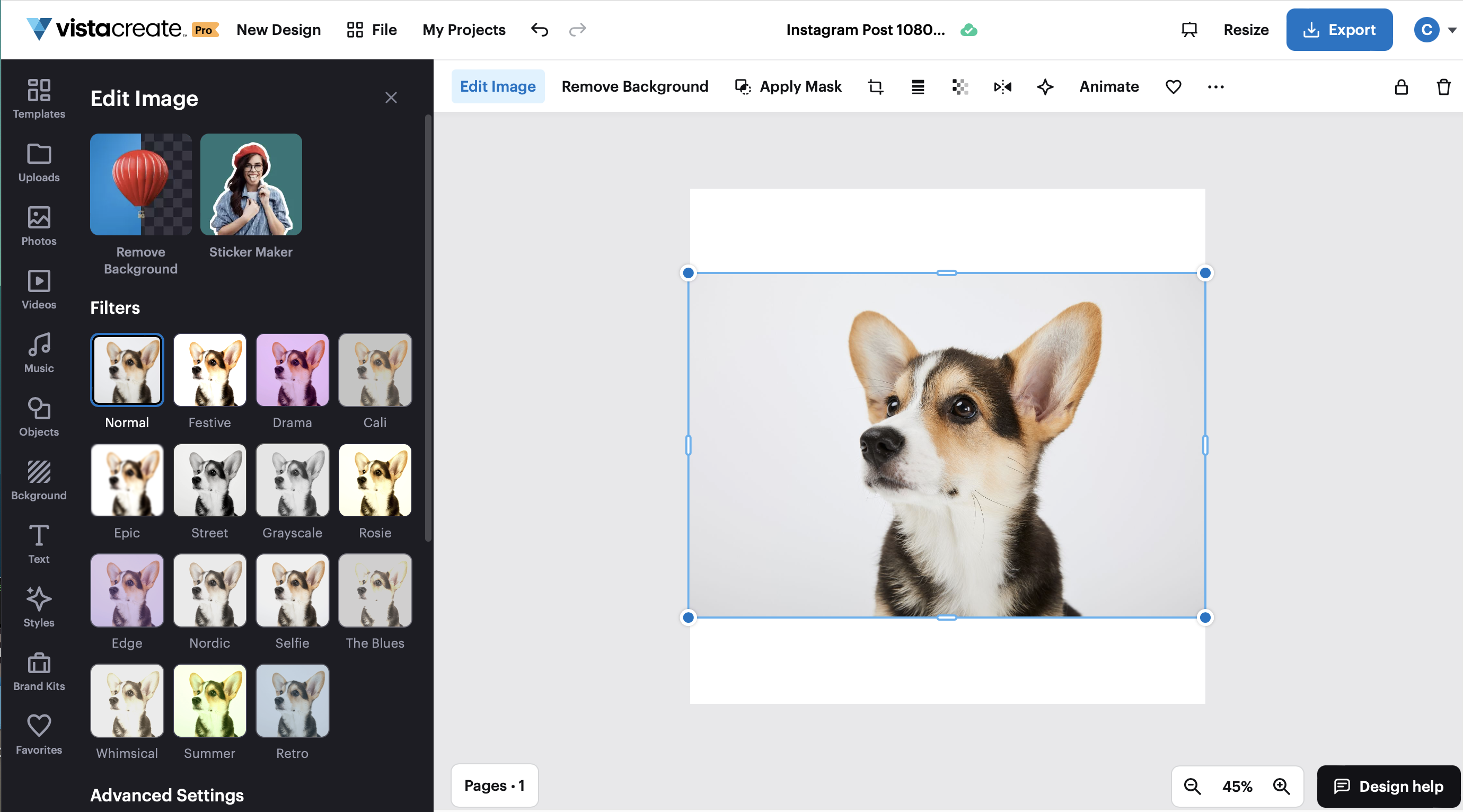 Step 4: Edit your sticker
Edit your sticker by changing the border size and color. You can also use the Erase/Restore Brush if you need to adjust your sticker.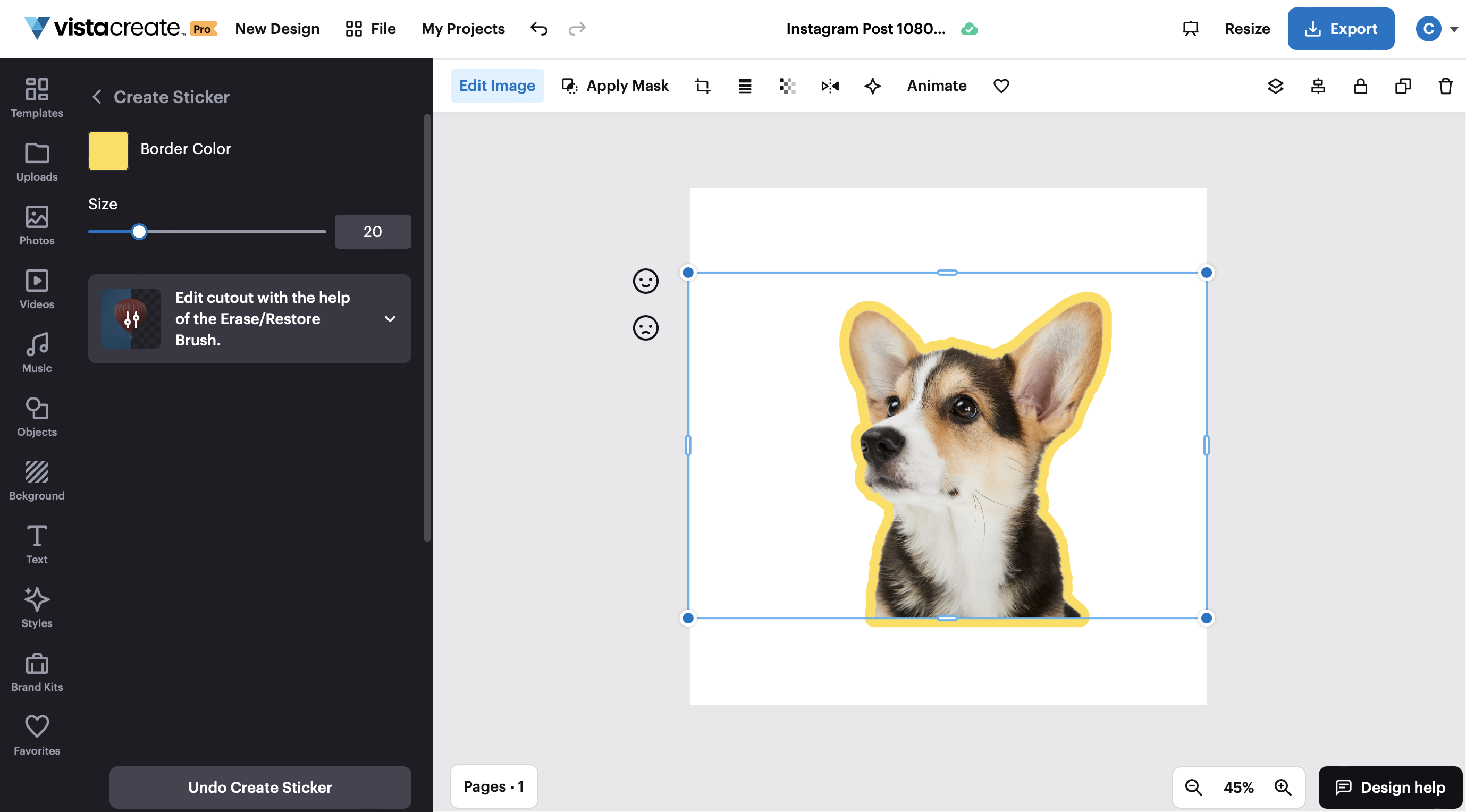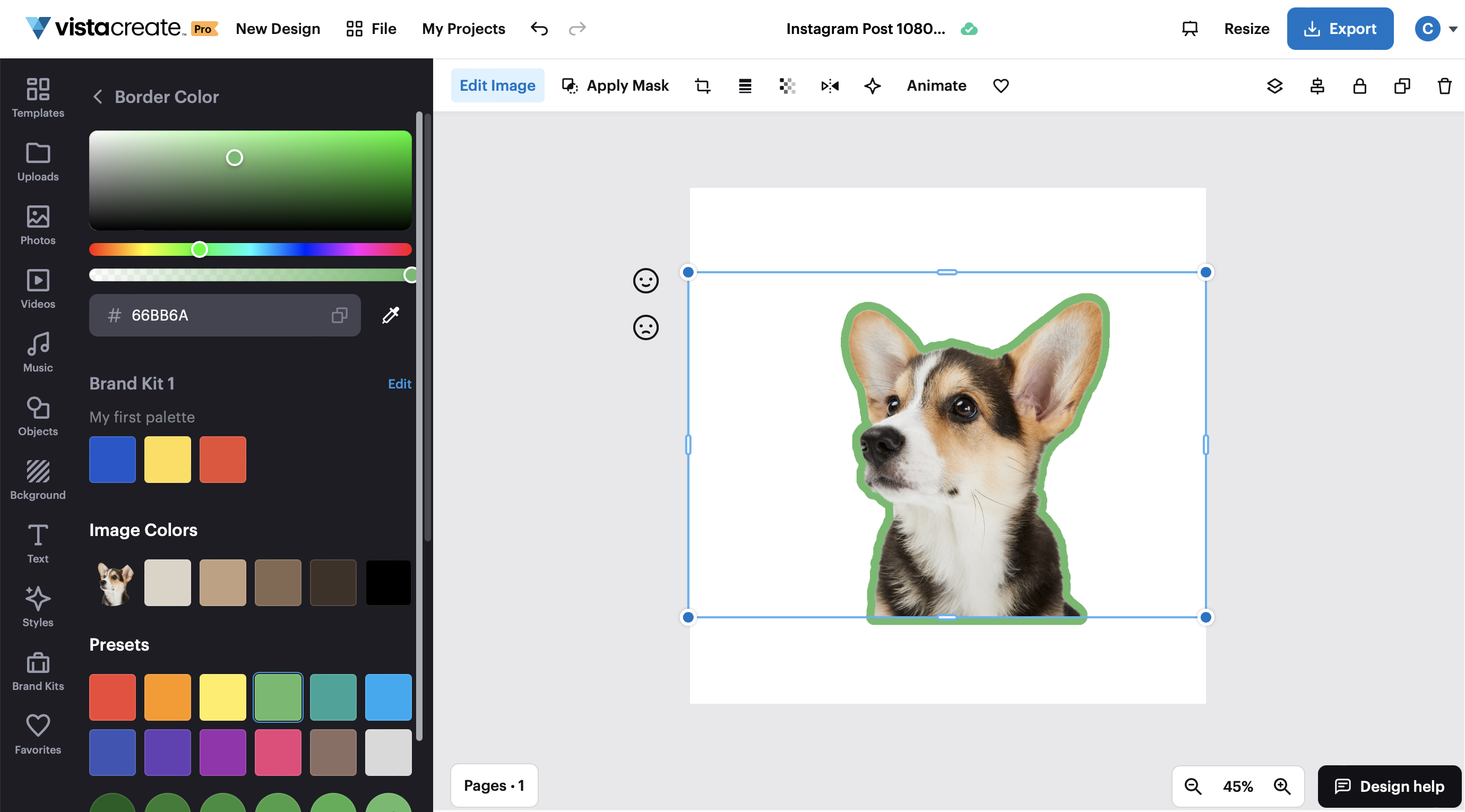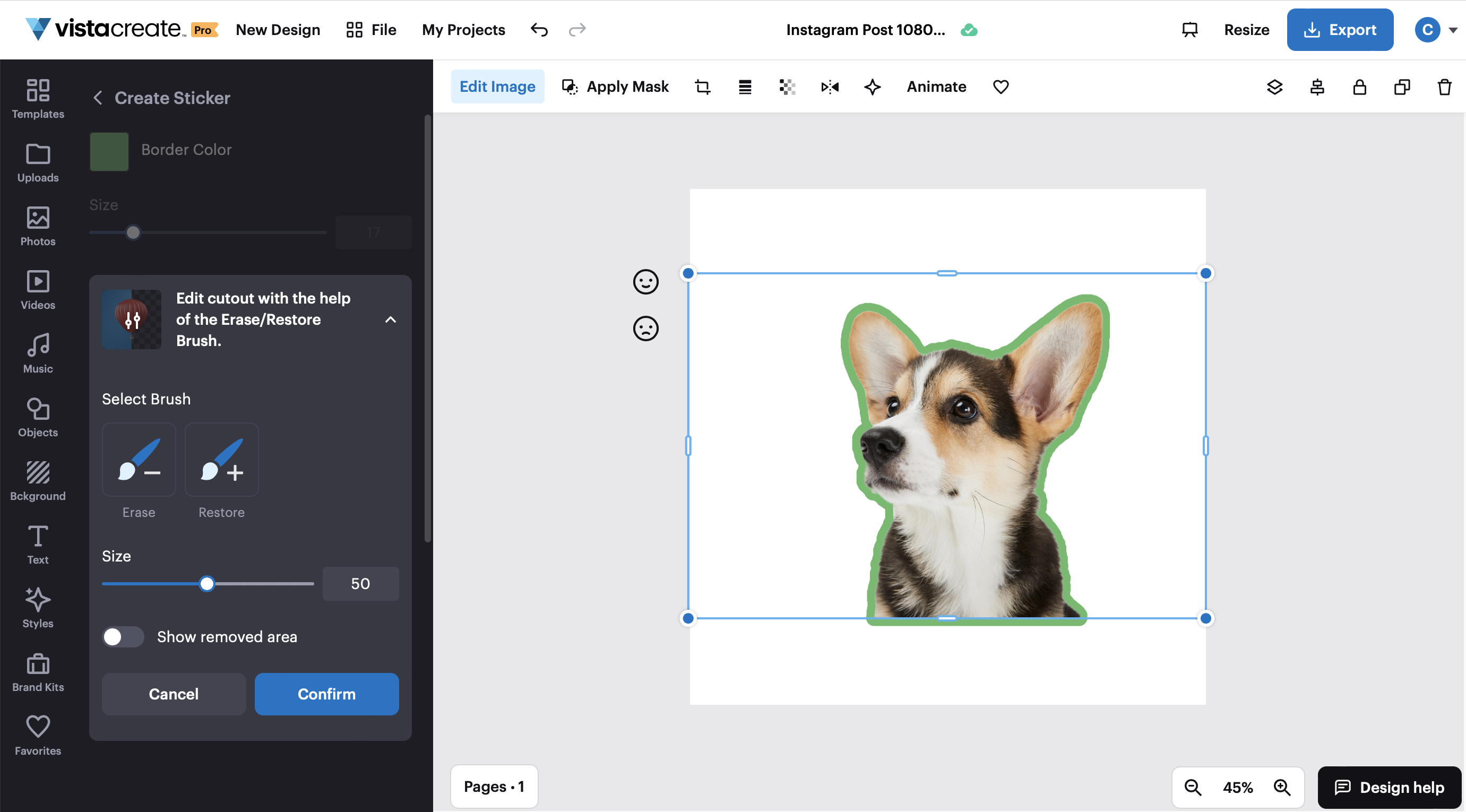 You can always cancel your changes by clicking the "Undo Create Sticker" button.
🤓 Keep in mind:
If you apply the Sticker Maker to a PNG image, the background will not be removed, but a border will be applied. You have to manually remove the background from a PNG image and then use the Sticker Maker for proper results. To remove your PNG image background, click the "Remove Background" button.
The feature is only available on desktop for Pro plan users.