Sticker Maker is a Pro feature that outlines an image and creates a custom sticker in a few clicks. You can turn your own photos into stickers with VistaCreate's Sticker Maker in just a couple of clicks.
How do I apply the Sticker Maker?
Step 1: Open the editor
Log in to your VistaCreate account or sign up. Then, go to the editor by starting a new design or opening an existing one.
Step 2: Select a photo
Select an image you want to outline and place it on the artboard. You can upload your own picture or choose from a vast collection of stock images in VistaCreate.
To upload your photo, go to the "My Files" tab on the left toolbar and select the "Uploads" section. Click on the "Upload" button, select the image you want to add, and you're done.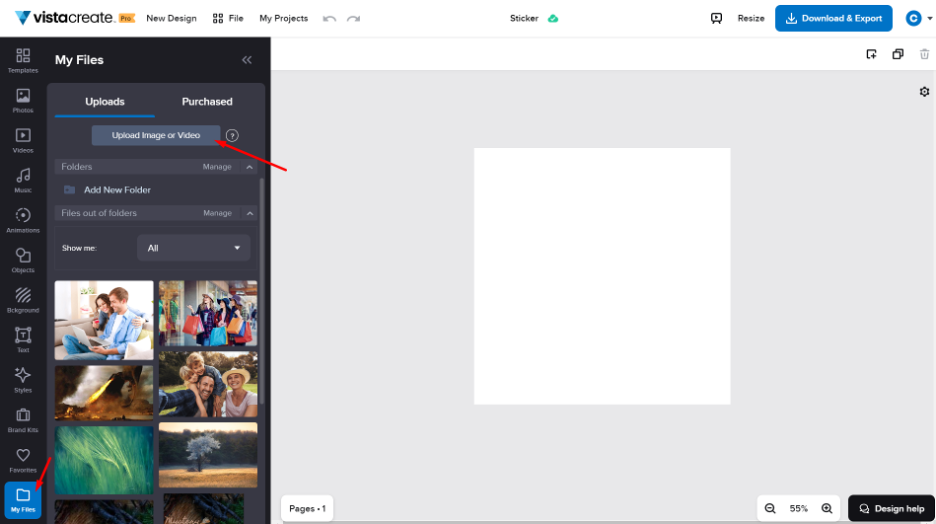 You can also explore our creative library of royalty-free photos and use them in your visuals. To choose an image from our collection, go to the "Photos" tab on the editor's left menu, enter the desired topic into the search bar, and select the best picture for your design idea.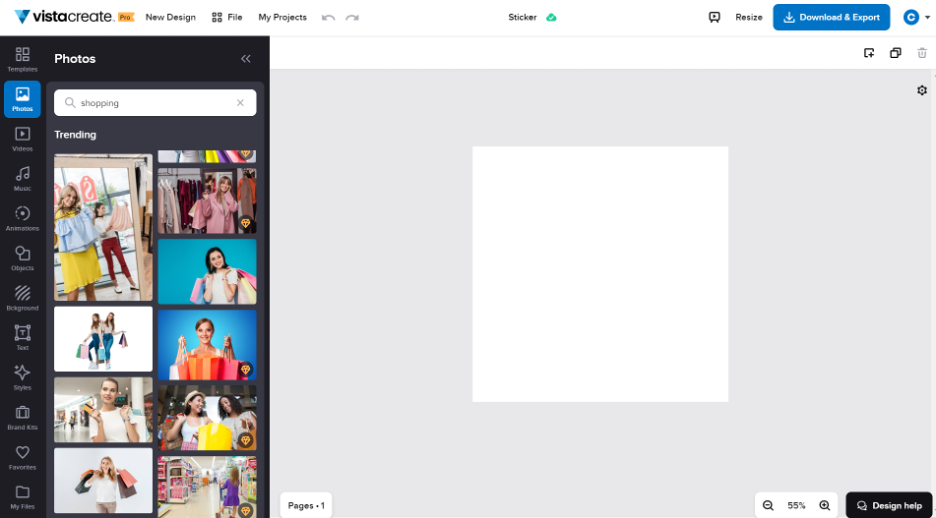 Step 3: Create a sticker
Once your photo is placed on the canvas, click on "Edit image" on the top panel of the editor. Then, choose the Sticker Maker feature from the left toolbar, and your picture will be automatically turned into a sticker.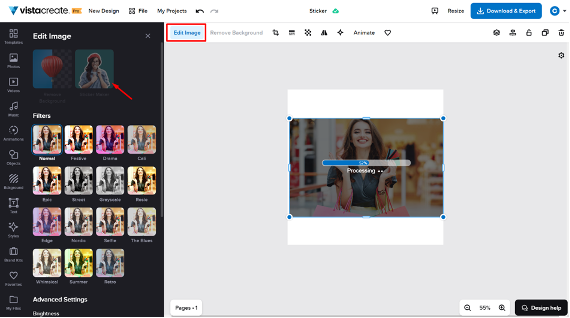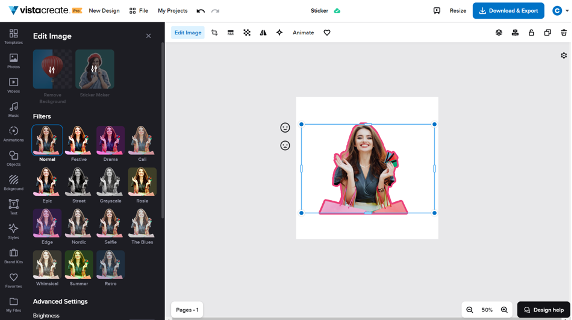 Step 4: Edit your sticker
Now it's time to edit your sticker. You can change the border color and adjust your sticker size to make it more fitting.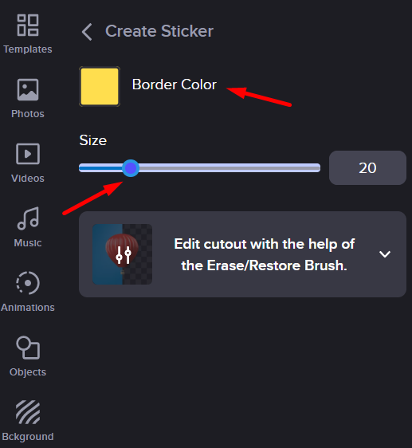 If the background was not removed properly and you would like to correct it, go to the "Remove background" tab and use the Erase/Restore tool directly in the sticker menu.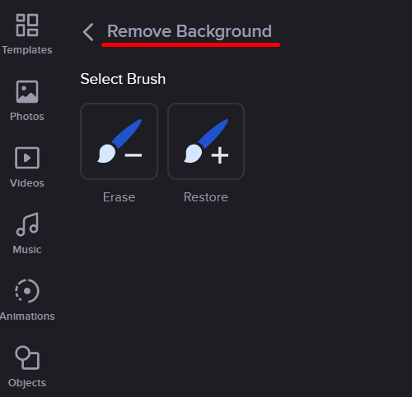 You can always cancel your changes by clicking the "Undo Create Sticker" button.
Important to note:
If you apply the effect to a PNG image, the background will not be removed, but the border will be applied immediately. You have to manually remove the background from a PNG image and then use Sticker Maker. To remove your PNG image background, click the "Remove background" button on the top panel. Or you can choose a JPG picture for automatic background removal and border applied.
The feature is only available on the desktop version of the Pro plan.