In VistaCreate, you can choose from various shapes and easily combine them with your video content.
How to add a video mask
Step 1: Select a video
Upload your video to the My Files tab and add it to the artboard to apply a mask. You can also choose any footage from our creative library. To do so, go to the Videos tab on the left menu. Scroll to find the best one for your needs or narrow your search by entering keywords in the search bar.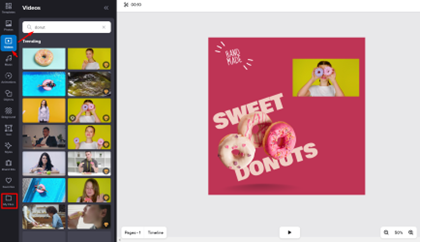 Step 2: Choose a shape
Click on the chosen video and select "Apply Mask" on the top toolbar. Browse through various shapes and pick one to enhance your design.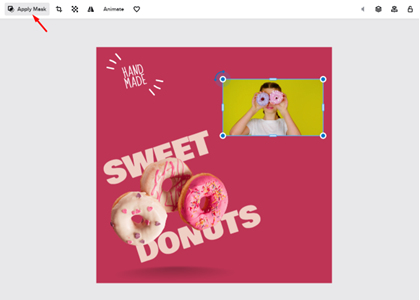 Step 3: Adjust your mask
Move the video inside the shape and adjust the size of your mask if necessary. Once that's complete, click "Done" and view your results.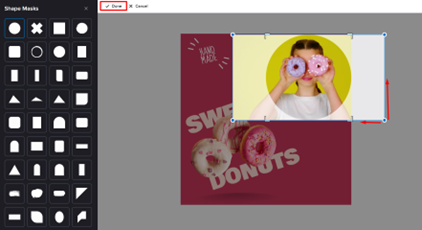 You can always choose another mask by clicking on the Edit Mask button located on the top toolbar.