To resize your design is not a problem now, because we have made an easy-to-use Resize button.
The feature can be found in the upper right corner of the artboard: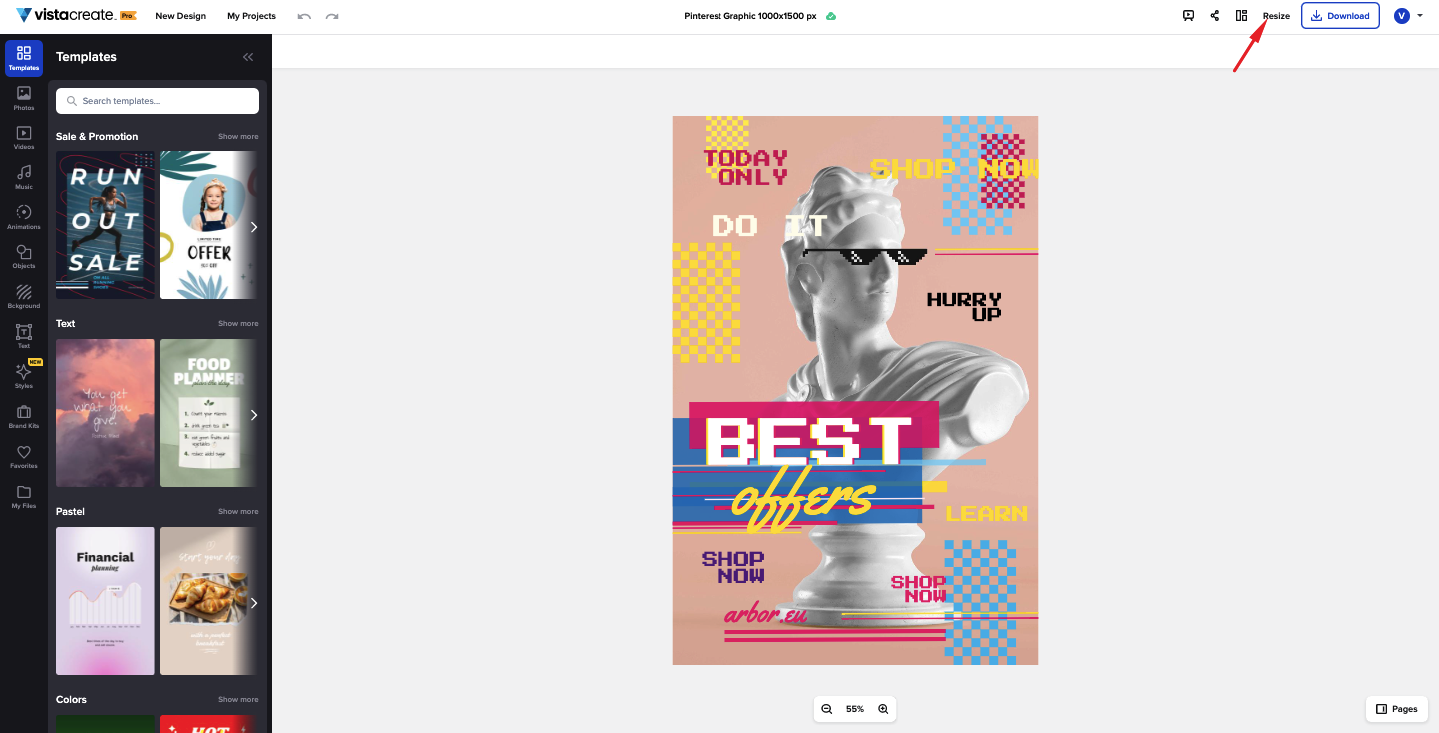 After you have made a design, please press Resize button

. You will see a list of available formats in the drop-down list. You can change the size of any design to fit different social media, blog illustrations, print, or ad formats. If you need to set dimensions manually, select "Custom size" at the top of the list: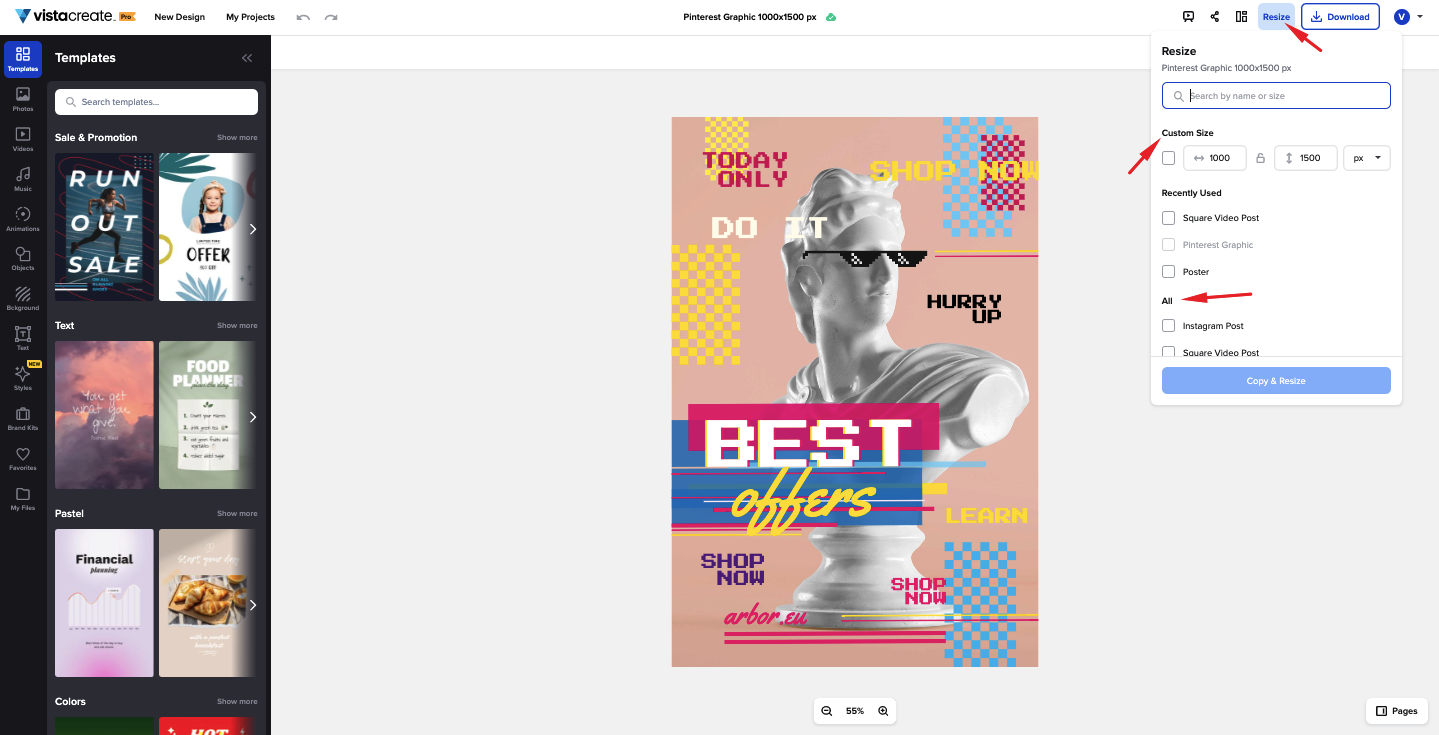 You can use the search bar to find the format name or the needed dimensions: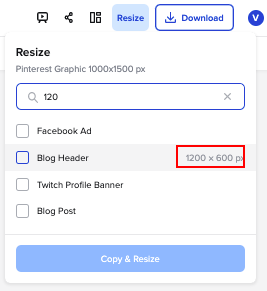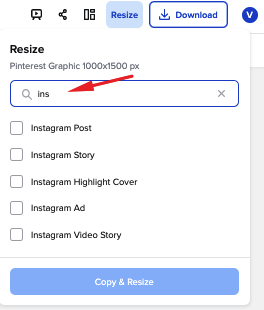 With the resize feature you can choose more than one design format/custom dimensions and create several resized design copies at the same time: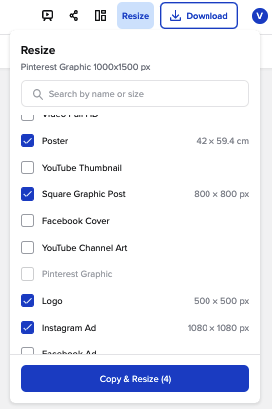 Recently used formats will be shown first to optimize your design process: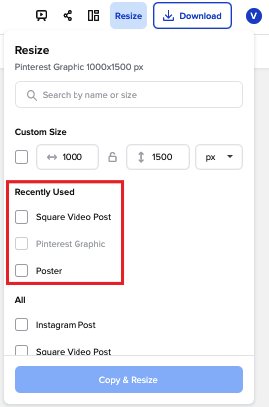 Resized designs will be opened in new tabs of the browser.
Please note:
The resize feature is available in the Pro plan.
Once you have resized the design you need to check the outcome and in some cases, you need to make adjustments, i. e resize text, shift elements, etc. Design elements are centered after resize and you should manually move them on the canvas.
If you resize a design for the first time, you may be asked to allow to open multiple tabs in your browser: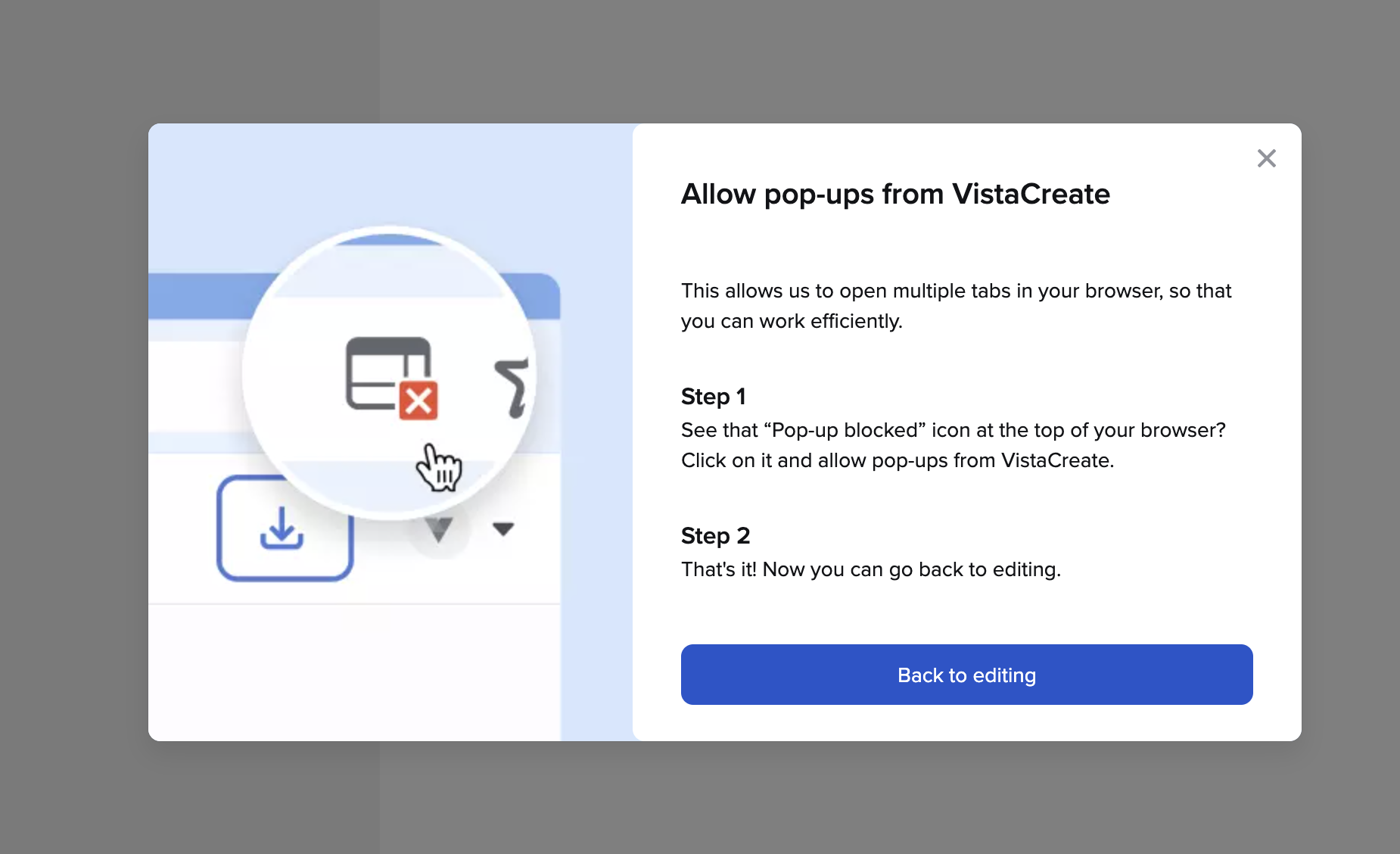 You need to choose "Always allow pop-ups and redirects from https://create.vista.com and click "Done":