To resize your image is not a problem now, because we have made an easy-to-use Resize button. It can be found in the upper right corner of the artboard.
After you have made a design, please press Resize. You will see a list of categories available — Social Media post, Blogging, Covers & Headers, Marketing Materials, Events, and Advertising. Each category has a few design formats. If you need to set dimensions manually, select Set Dimensions at the bottom of the list.
What is a video resize feature?
There is an option to resize the videos you create in VistaCreate in other video formats:
- Facebook Video cover (851x315 px);
- Full HD Video (1920 x 1080 px);
- Square Video Post (1080 x 1080 px);
- Instagram Video Story (1080 x 1920 px).
Open the design artboard and in the upper-right corner click "Resize"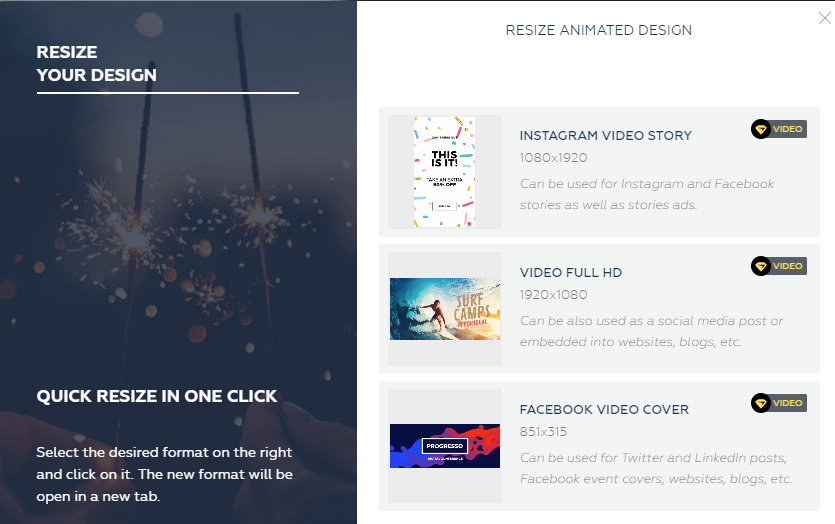 The system will show you all the video resize options and after resizing a design, it will be copied in a chosen format and will be marked as "Copy" in the "My Designs" tab.