In VistaCreate, you can copy the design you are working on to create another version of it if needed. Here's how you can make a copy of your project in just a few clicks.
Step 1:Go to https://create.vista.com/home/ and log in to your VistaCreate account.
Step 2: Click "My Projects" in the top menu.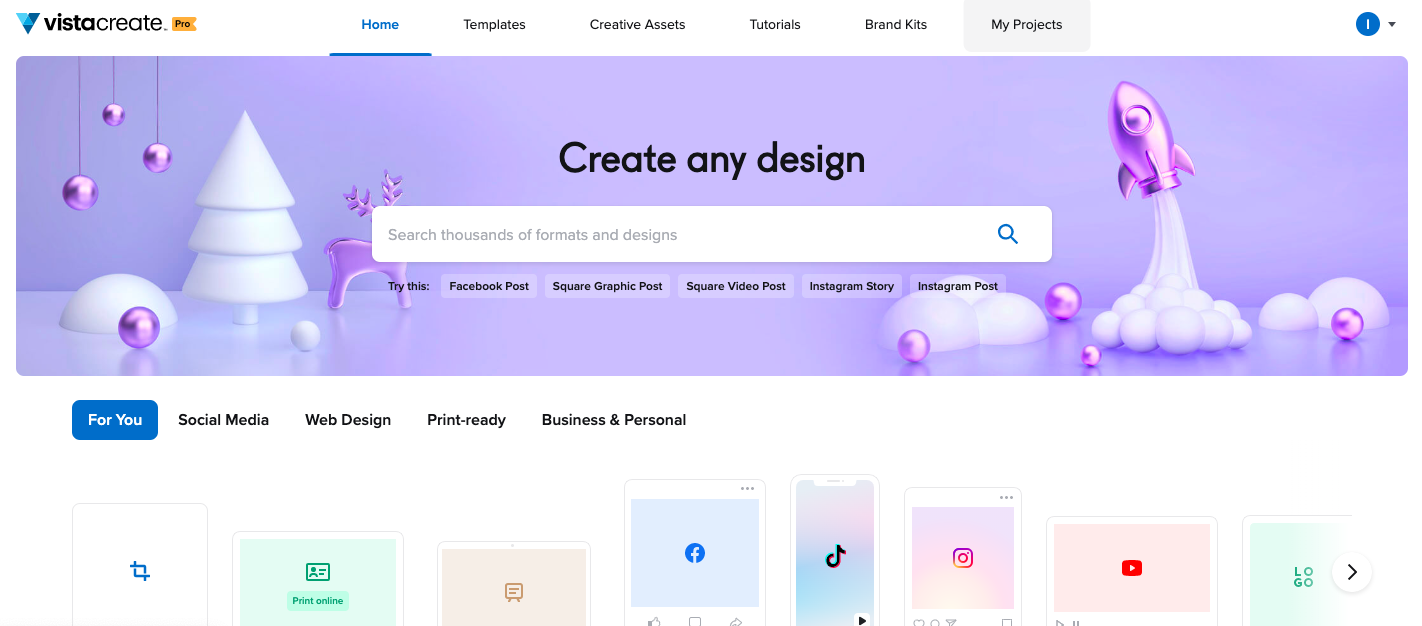 Step 3: Find a design you'd like to copy in the "All Designs" menu.
Step 4: Hover over a project preview and you'll see three dots in the upper-right corner.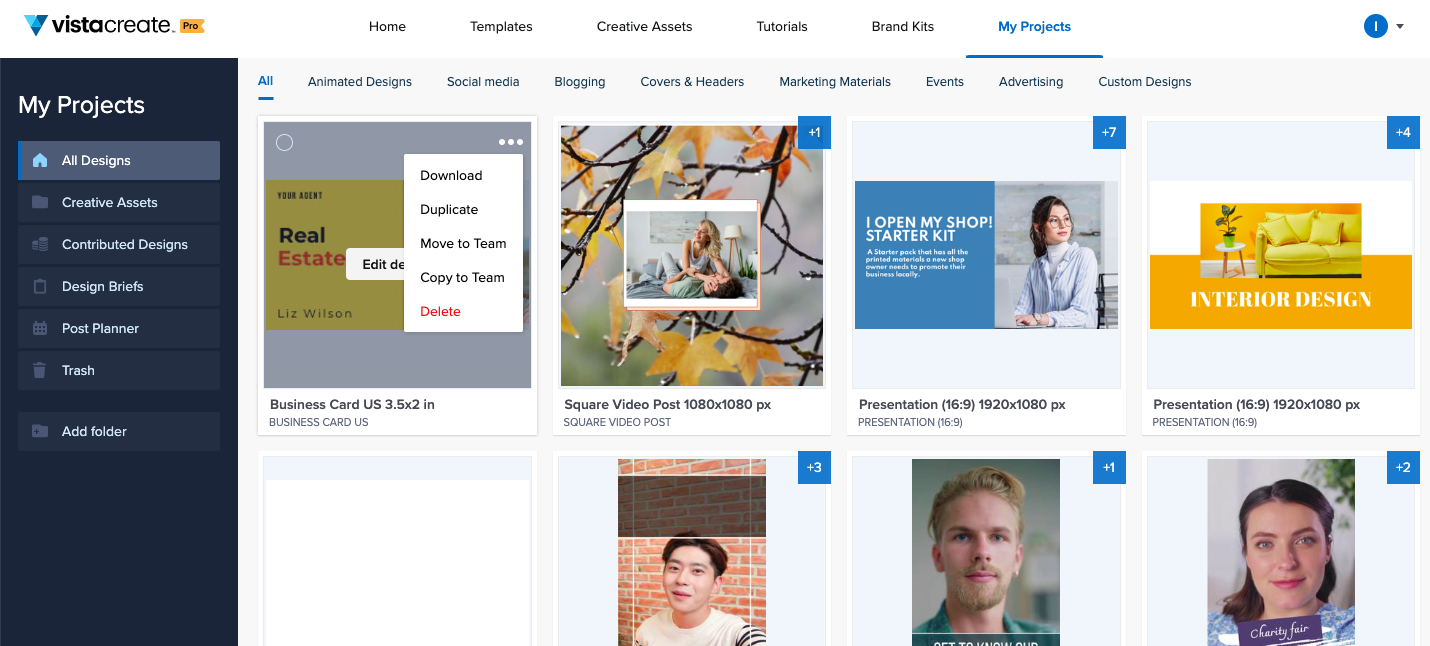 Step 5: Hover over three dots and select "Duplicate" in the drop-down menu. The copy of your design will appear among other projects.
Note: You can copy a design to your Team Account and work on the project with other members of your team.