All the designs you've made in VistaCreate are saved in "My Projects". You can filter your designs by categories, organize them into separate folders, delete and duplicate them, and more.
Filter your designs
To see all your designs, find the "My Projects" tab on the main VistaCreate page or at the top left corner of your artboard.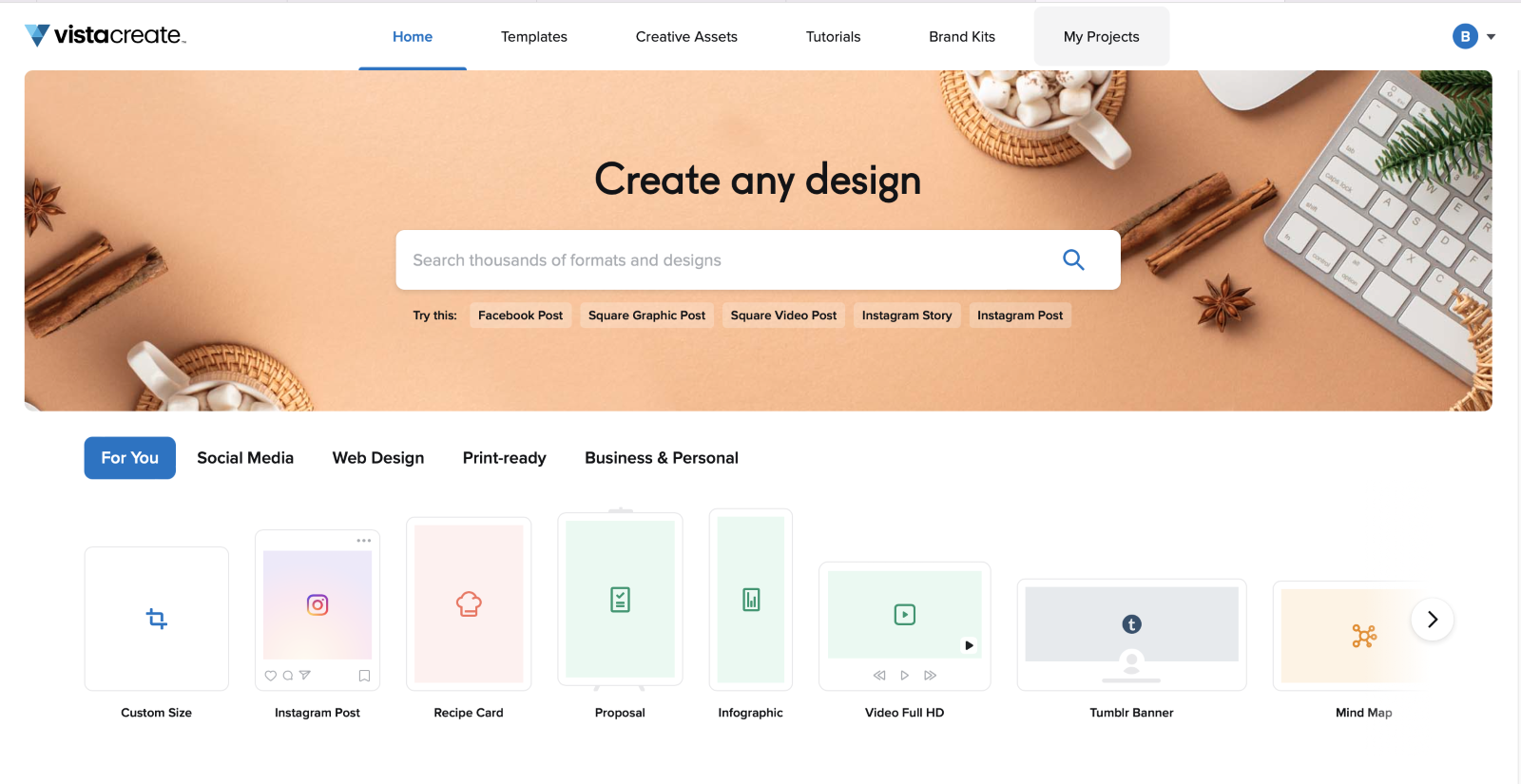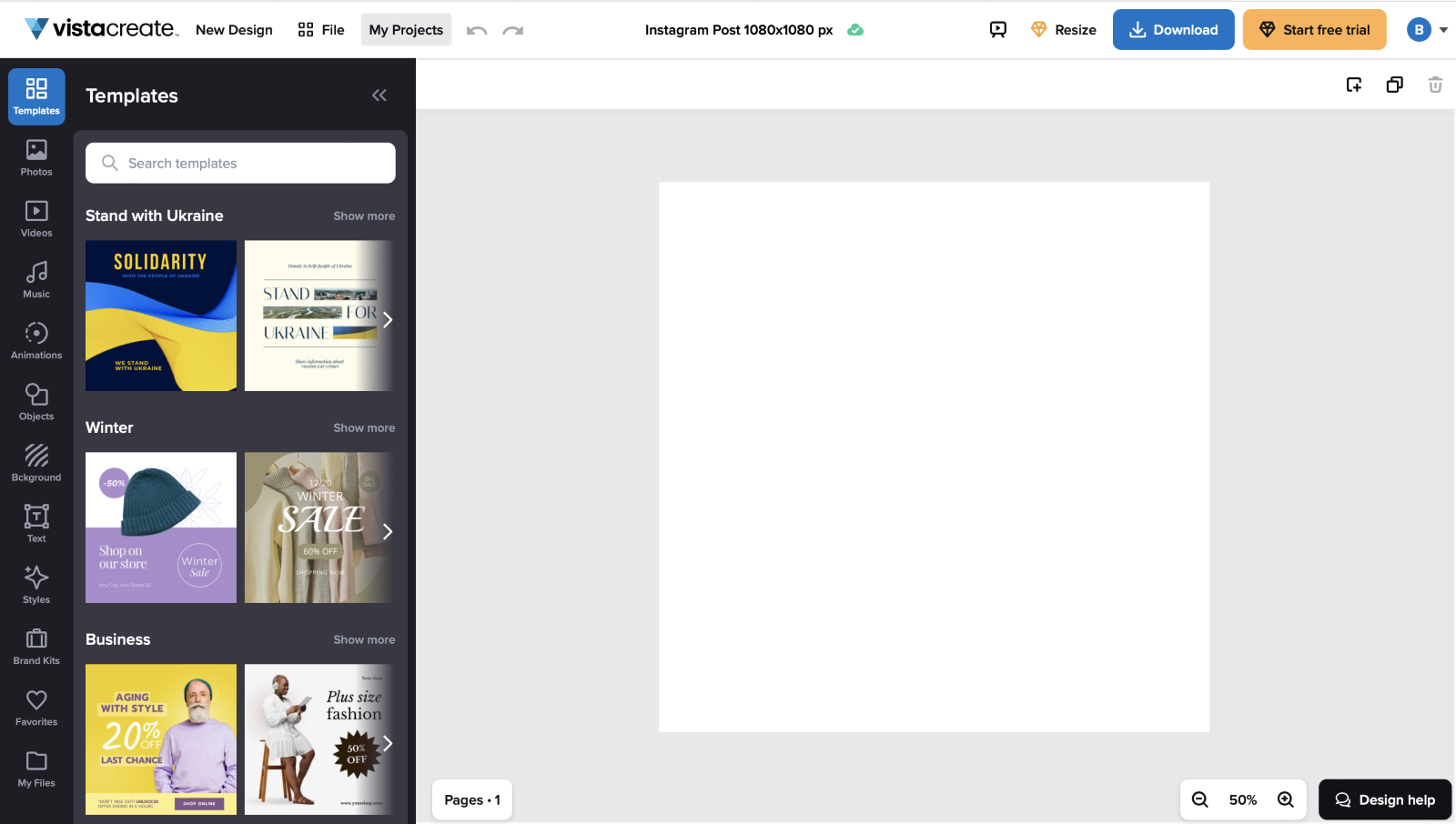 If you need to find a design in a specific format, select it from the list of options: Animated Designs, Social Media, Blogging, Covers & Headers, etc.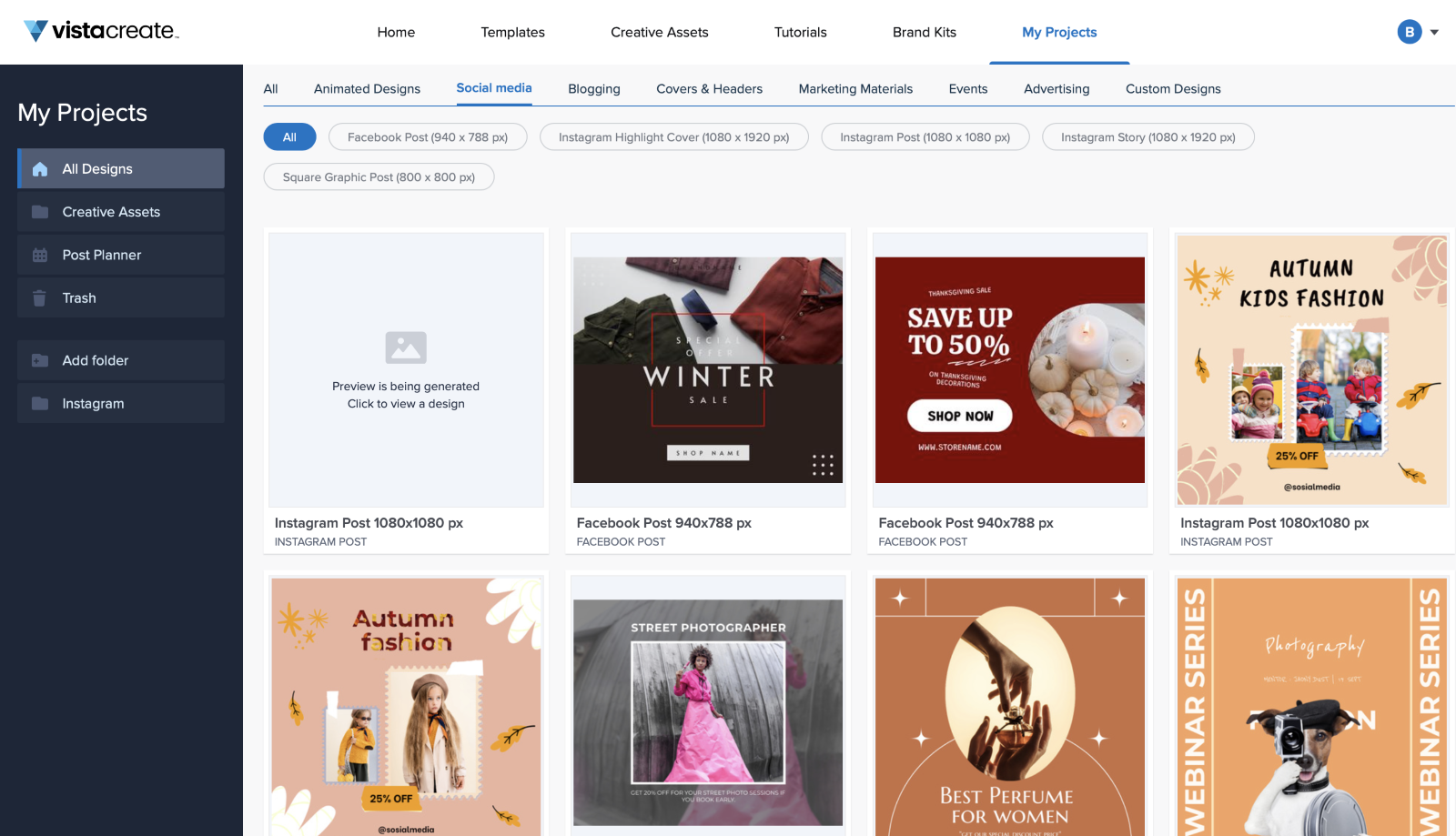 Organize your designs
To organize your projects, create thematic folders for them by clicking "Add folder" on the left. Then, drag and drop your designs into the folders.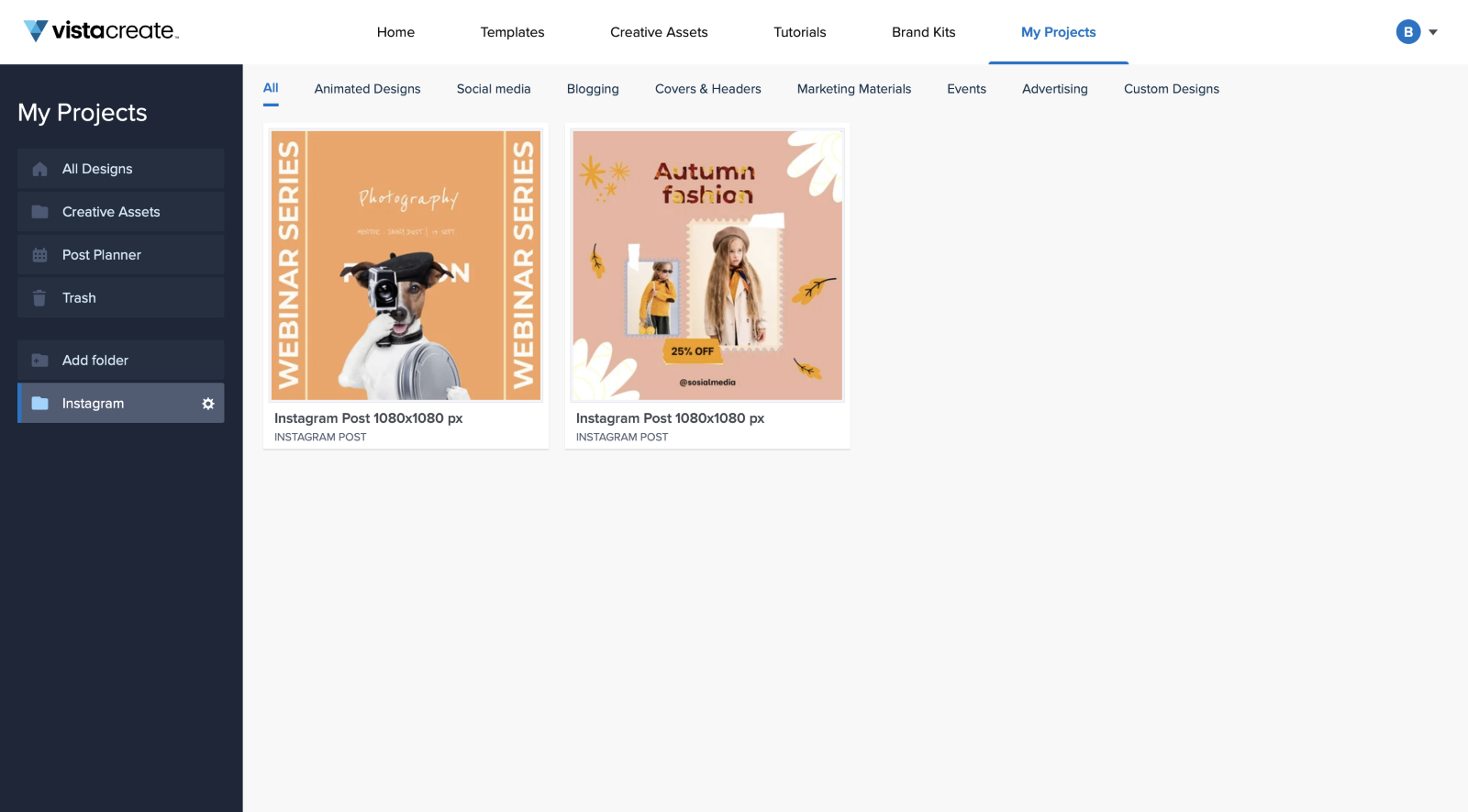 Download, delete, and duplicate designs
If you need to edit, download, delete, or duplicate your design, just place a cursor on it and click the 3-dots icon at the top right corner.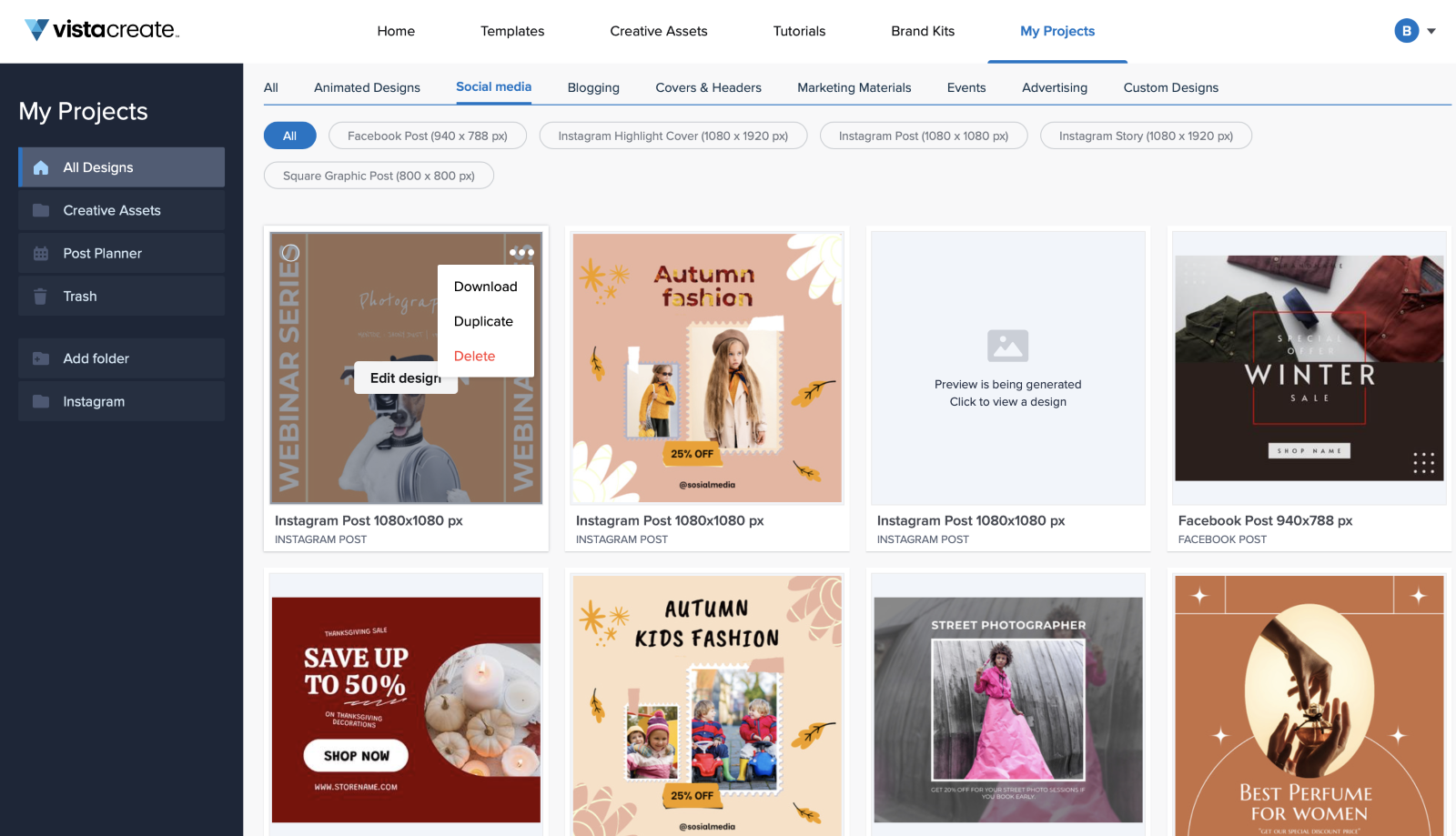 If you have a Pro plan, you can also move or copy your design to your team account (if you have one).
Note: you can restore your design by selecting the trash can icon and clicking "Restore". Though, this option is not available if the trash folder has been cleared.