Search and filter designs
Users can find a needed design in one click in "My projects" tab using a "Sort by newest/oldest" filter or by choosing a design format -Animated Designs, Social Media, Blogging, Covers&Headers, Marketing Materials, Events, Advertising, Custom Designs.
It is also possible to search designs in folders if there are any on a user account -just click on the folder name and the system will show you all the designs added to a specific folder.
To delete a design, simply hover the cursor over the design you need to delete and the system will show the following options: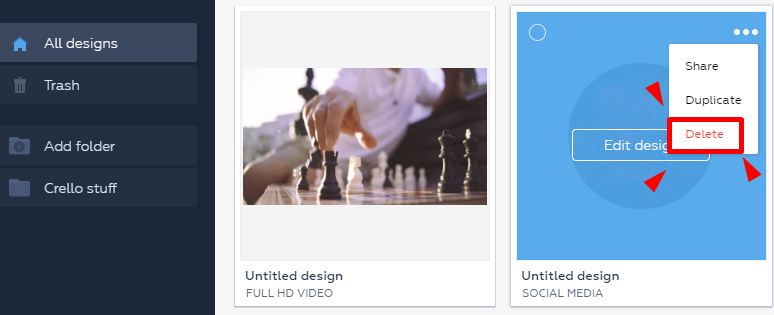 Deleted designs can be restored back on the artboard -go to the artboard and choose the design you need to restore: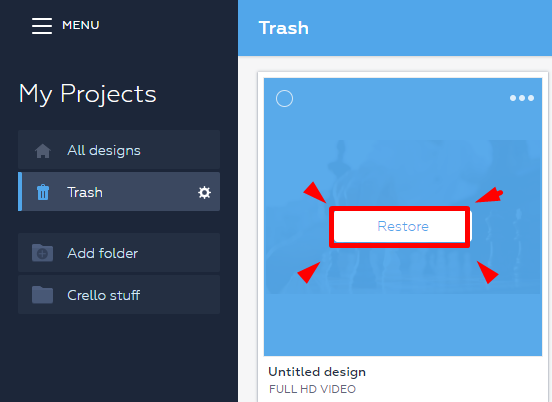 Note: there is no option to restore a design if a trash folder has been cleared.