If you want to create a multi-paged design, you can easily add up to XXX pages to one project in VistaCreate. When posting your multi-paged project on social media, keep in mind that Instagram allows up to 10 visuals per post.
How to add multiple pages to one design project
Step 1: Select a template for your design or start a project from scratch.
Step 2:Find "Pages" in the lower left-hand corner of the artboard and click on it.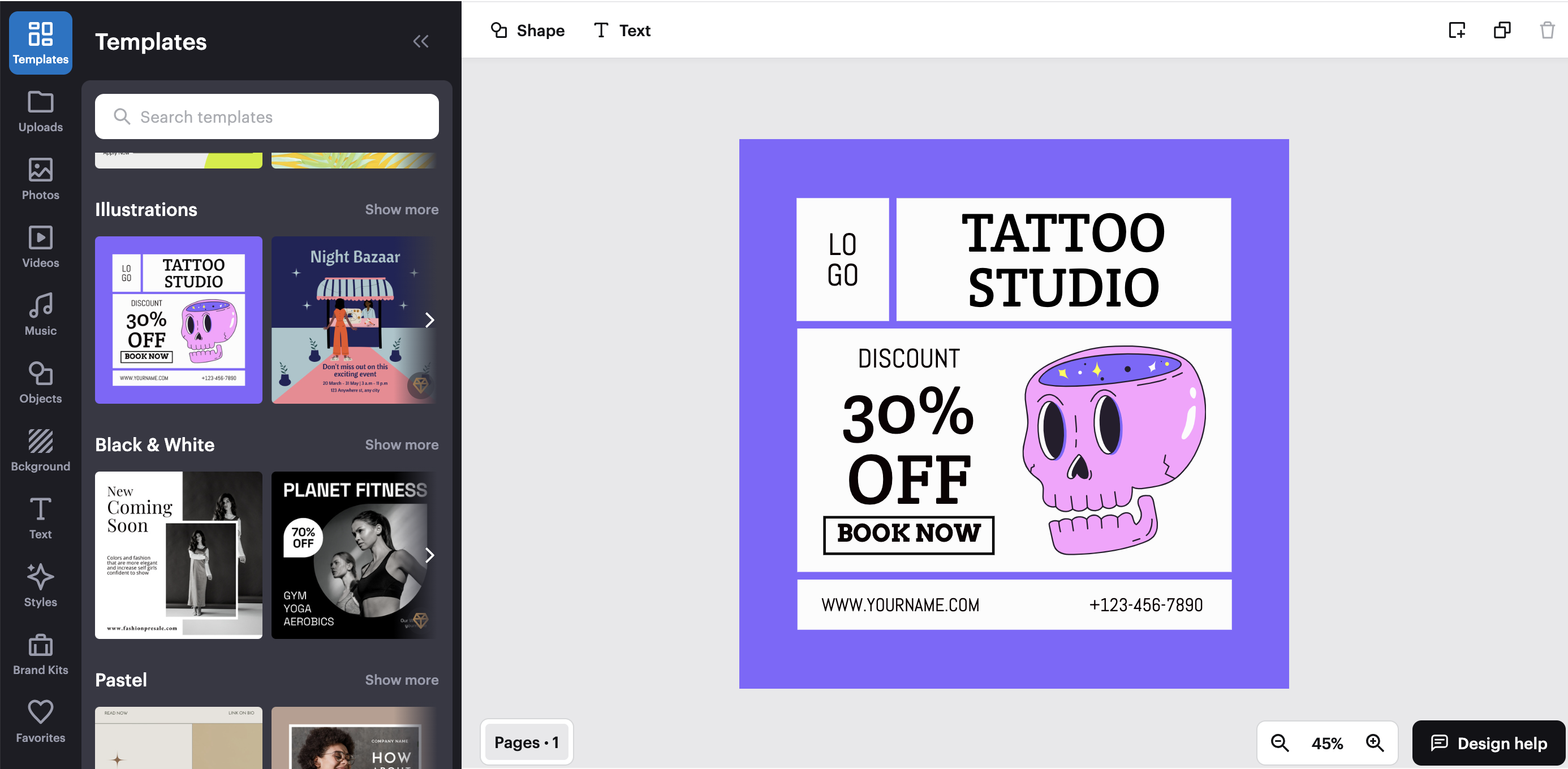 Step 3: Click on the three-dot icon on your already excising page and select "Add new page" or "Duplicate page". You can also add pages by clicking "+".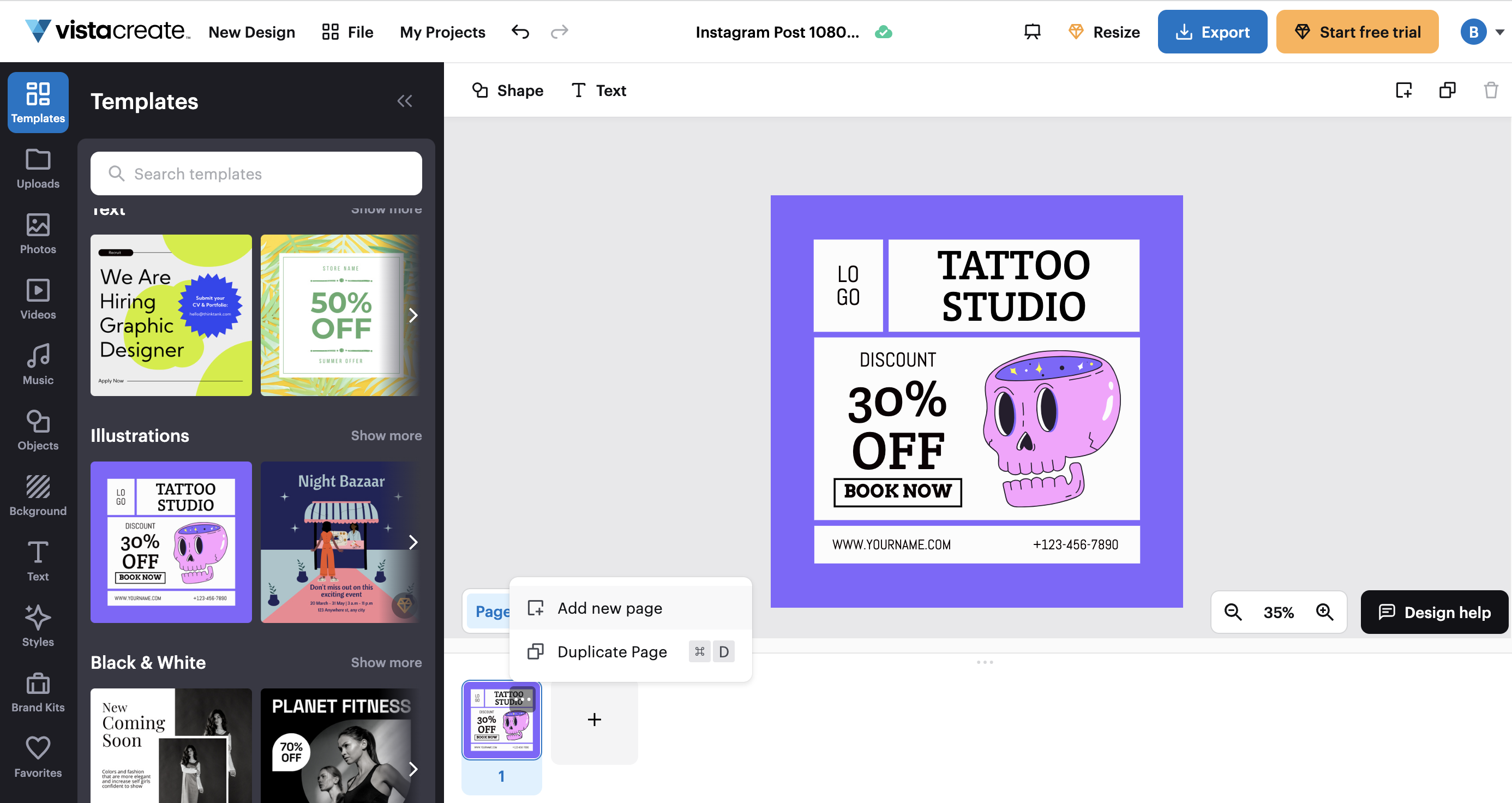 Step 4: Customize each page to make the perfect design for your selected platform.
Step 5: Once your design is ready, you can download it or post directly to socials.
*Note that the amount of pages you can add to your design depends on the technical characteristics of your device; VistaCreate does not recommend adding more pages if the editor starts to malfunction.