One of the most useful features that VistaCreate suggests is blurring. This photo effect lets you regulate image texture. Thus, your design can become significantly blurred. The choice is yours. You decide what mood your images should have. Anyway, this photo effect is always available in VistaCreate.
The following blurring effects are available in VistaCreate:
Cali; - Drama; - Edge; - Epic; - Festive; - Grayscale;- Nordic.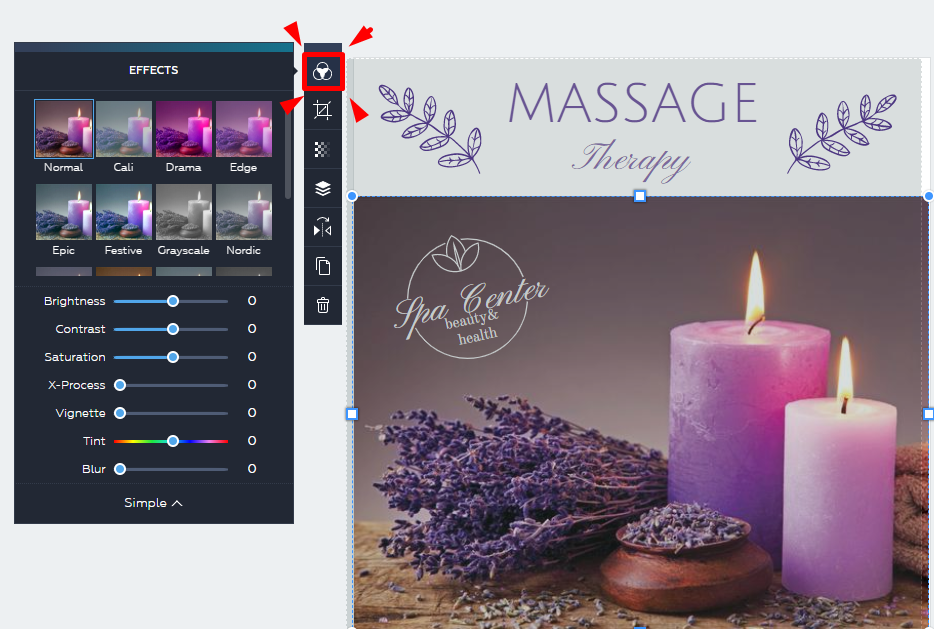 You can also adjust image brightness or contrast or add "Advanced" features:
- saturation; - x-process; - vignette; - tint; - blur
Here is the video tutorial on how to use the blur effect: