Now, there is an option to add motion to any text, object (including shapes, icons illustrations, lines, frames, stickers), and images.
This can be done in several steps:
1) Choose an element that you want to be animated.
2) After that, you will see an Animate button in the top panel.

3) VistaCreate provides a choice of the following animated effects: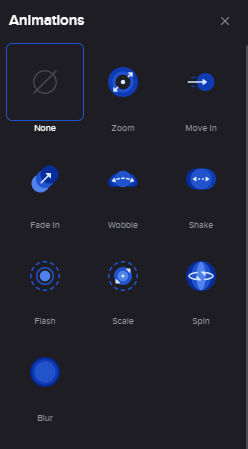 Zoom (In/ Out);
Move In (from various directions);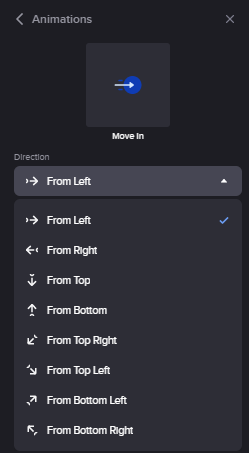 Wobble;
Fade in;
Shake (Horizontal/ Vertical);
Flash;
Scale (In/ Out);
Spin (Horizontal/ Vertical);
Blur.
Also, it is possible to set the delay period for animated effects:

To ensure that you pick up a suitable effect, you can Preview Animation: