Use VistaCreate to make animated designs for your business and social media: posts, Stories, and Reels for Facebook and Instagram, TikTok videos, YouTube intros and outros.

There are two ways you can create animated designs in our editor.

The first option is to choose an animated format from our list of formats. Animated formats are marked with the ▶ icon. You can customize a design with your content, edit it with VistaCreate's features and tools, then download and share it.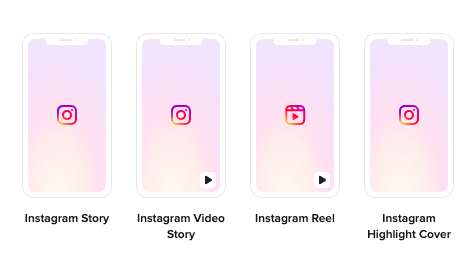 The second option is to animate individual design elements, such as graphic objects and text. Here's how you can do this:
Step 1: Log in to your VistaCreate account and select a template. Your design will open in a new tab.
Step 2: Select the element you want to animate and click "Animate" on the top panel of the artboard.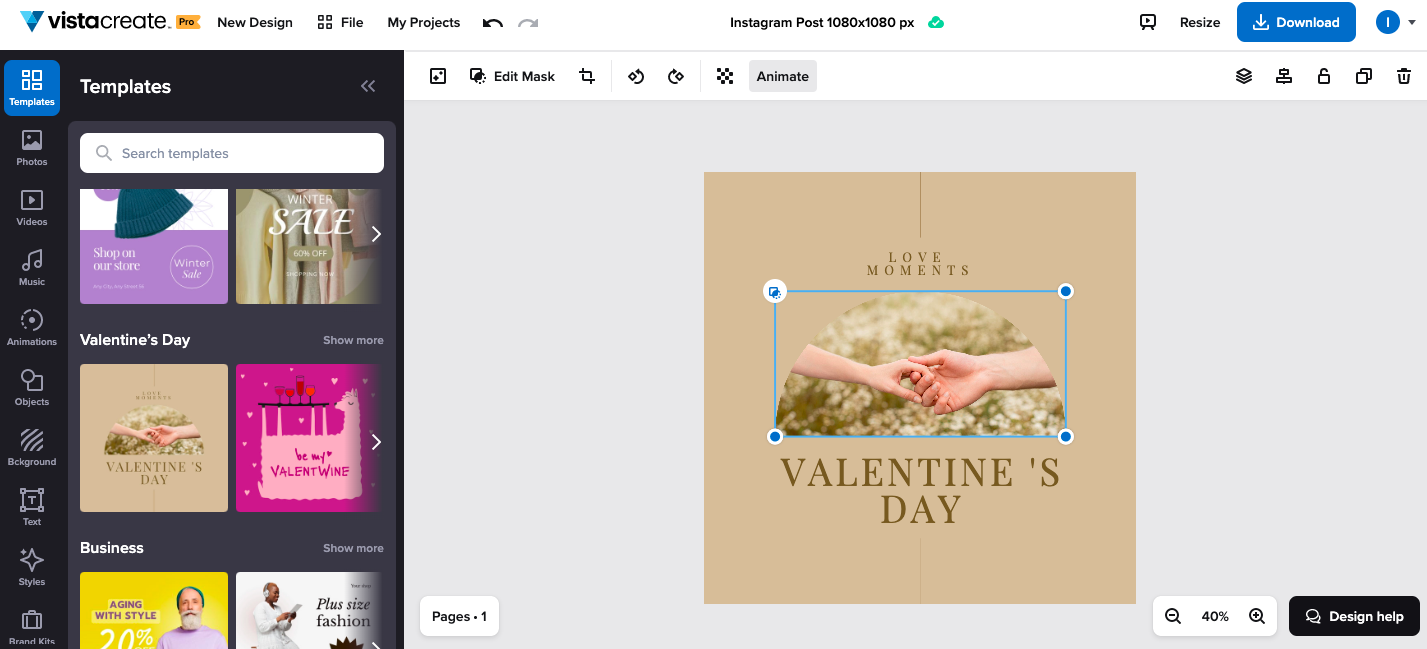 Step 3: Choose from eight animation effects: Move, Fade, Scale, Zoom, Wobble, Flash, Shake, and Spin. Note that you can only apply one effect to an element.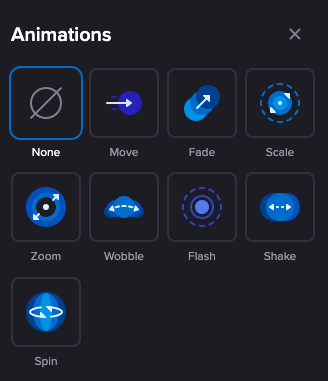 Step 4: Adjust effect settings as needed. Click "Preview animation" to see how an effect works.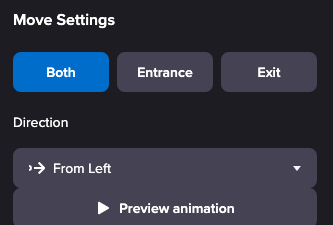 Step 5: Apply effects to all design elements one by one. Then, download your design in MP4 or GIF file format and share it.