VistaCreate features thousands of static and animated backgrounds that you can use for your designs. To find a background, explore our library and choose a photo, video, or color backdrop. You can easily replace backgrounds and edit them by applying various filters.

How to change your design background
Step 1: Log in to your VistaCreate account and choose a format for your next project.
Step 2: Find the "Background" tab in the sidebar menu of the artboard.
Step 3: Select a type of background that best suits your design: Photo, Video, or Color. Then, click on your selected background to apply it.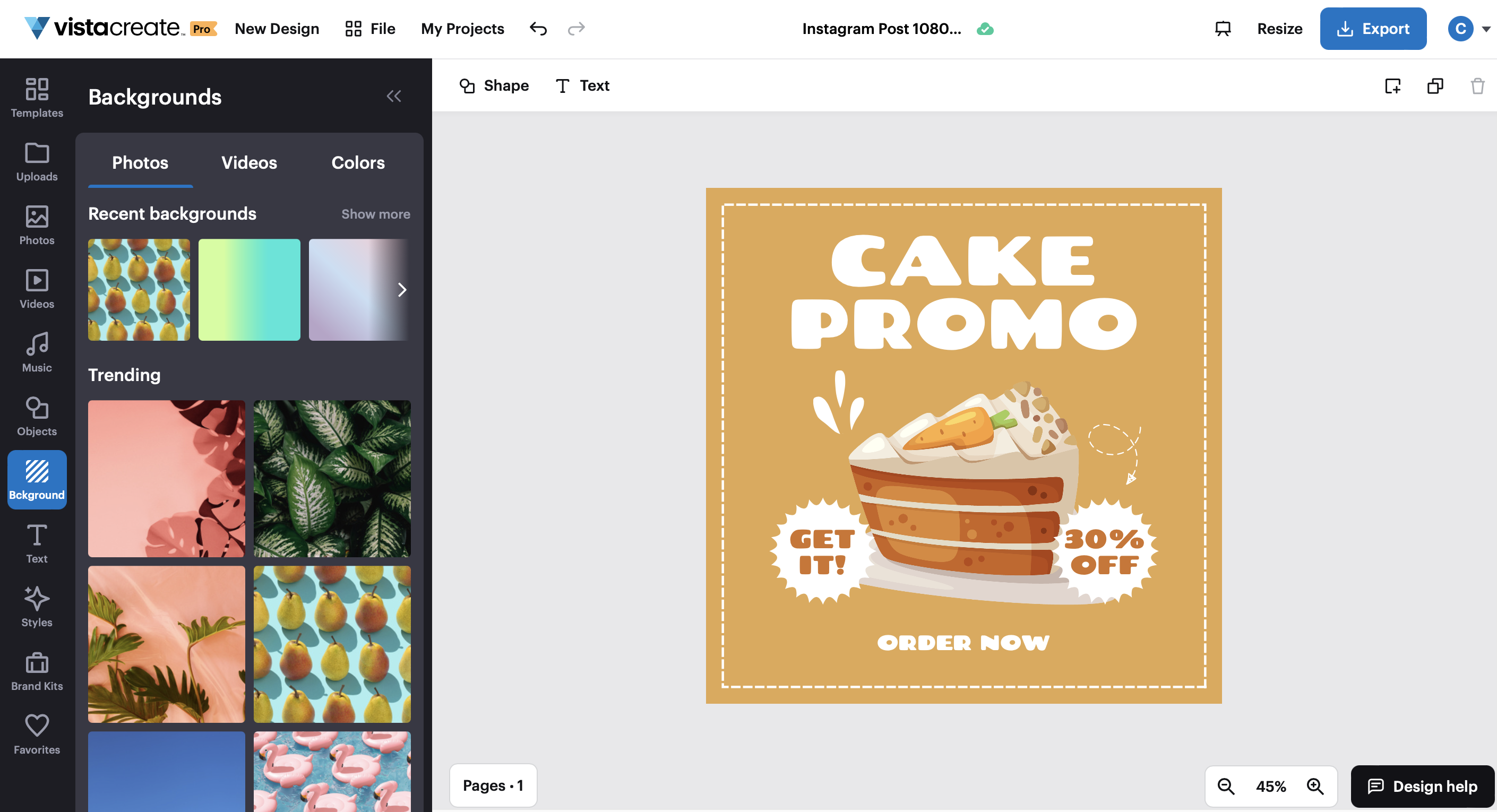 ✨ Note that you can quickly access Recent backgrounds if you want to apply a background you recently used for another design.
Step 4: Adjust the opacity of your background if needed. You can also animate it. Find these tools in the header menu of the artboard.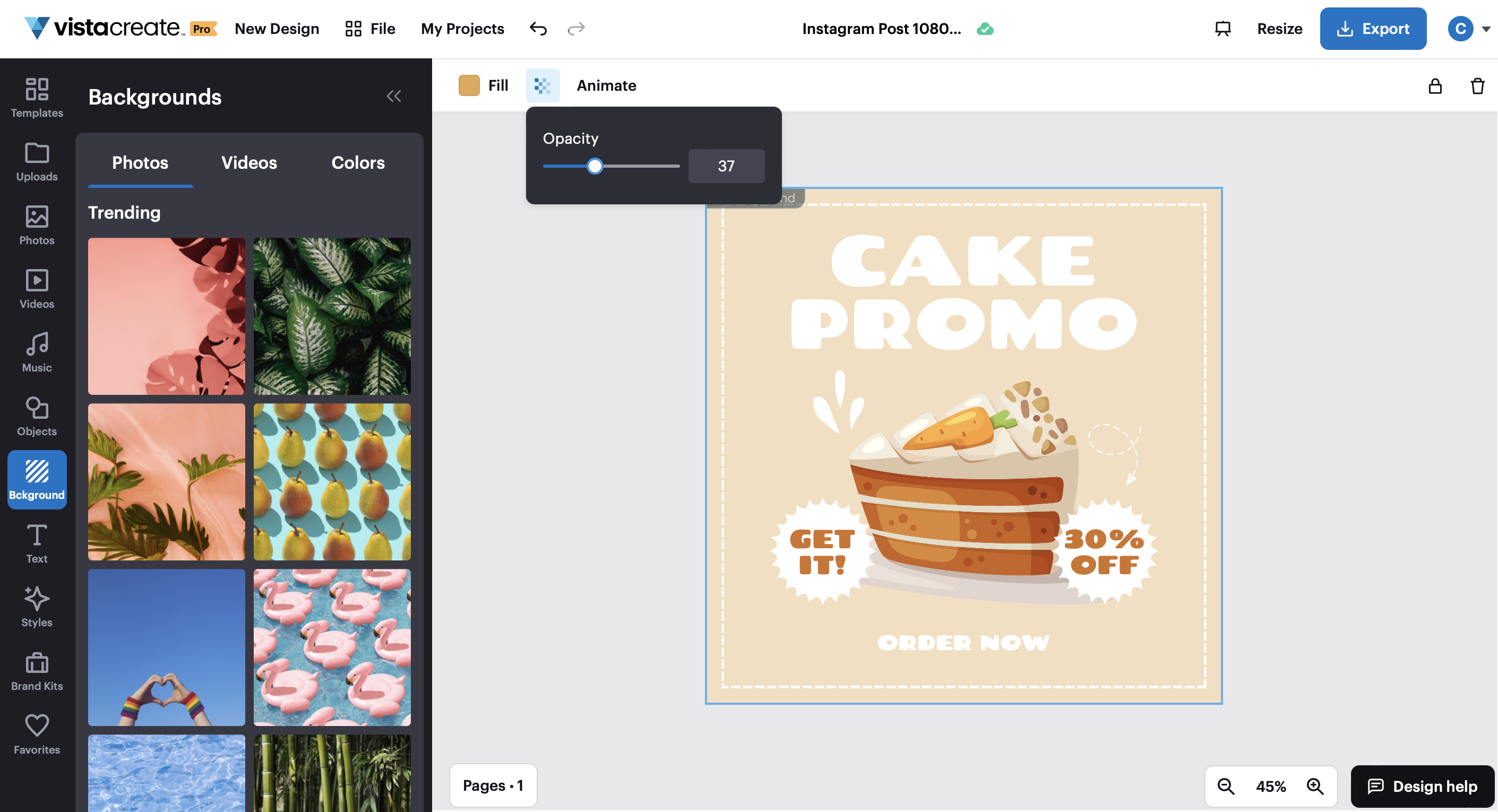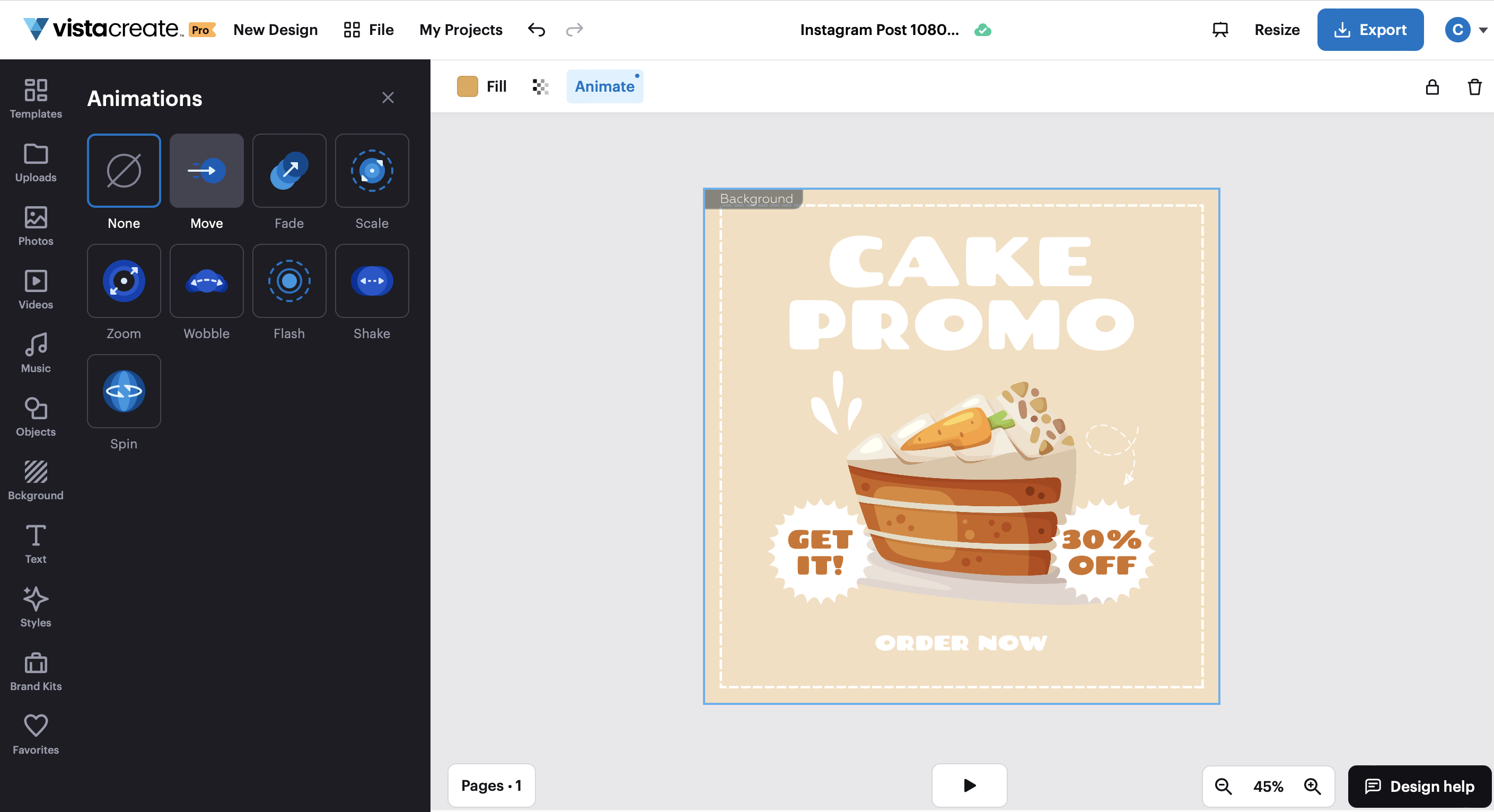 If you're using a photo background, you can edit your image by applying filters to it or adjusting brightness, contrast, etc. Just click on the background and choose "Edit Image" in the header menu.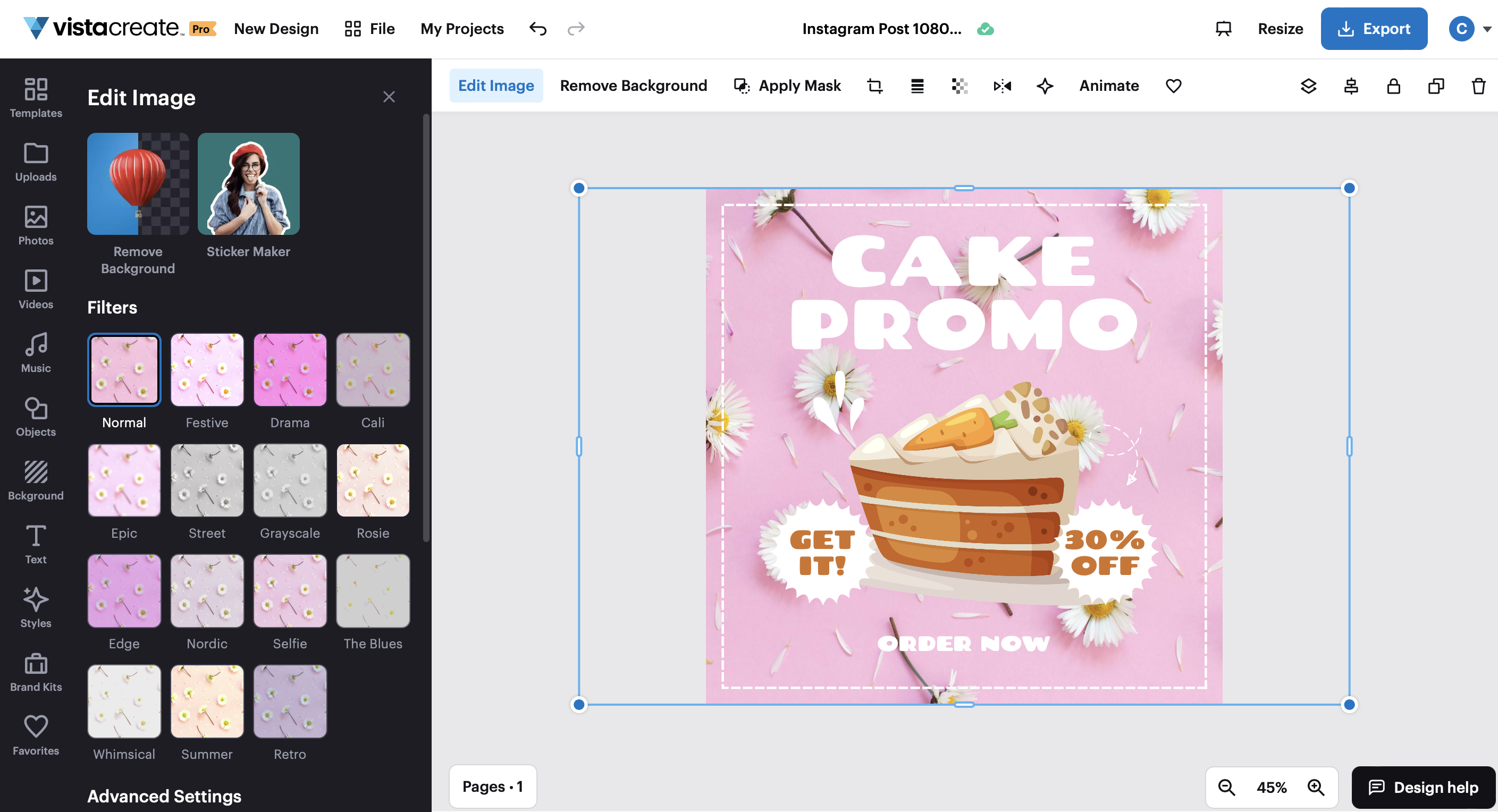 🤓 Pro tip from VistaCreate: If you're using a color as your background, you can select a tint from project, image, or preset colors; enter a hex code; or use a color-picker. You can also use colors from your own Brand Kit for consistent designs.