VistaCreate has a main search bar on the homepage, as well as search bars within the editor to help you look for specific thematic templates, photos, videos, and even fonts. Here are some tips to use each of these options.
Option #1: Finding design formats on the homepage
Go to the VistaCreate home page and click on the search bar. The system will automatically show you a drop-down menu with different design formats.
You can scroll through this list to find the format you need or enter a keyword for a quick search. For example, "Instagram", "Postcard", "Video", etc. VistaCreate will show you all formats that are relevant to your search — Instagram Post, Instagram Story, Instagram Ad, Instagram Reel cover, Instagram Highlight Cover, and Instagram Video Story.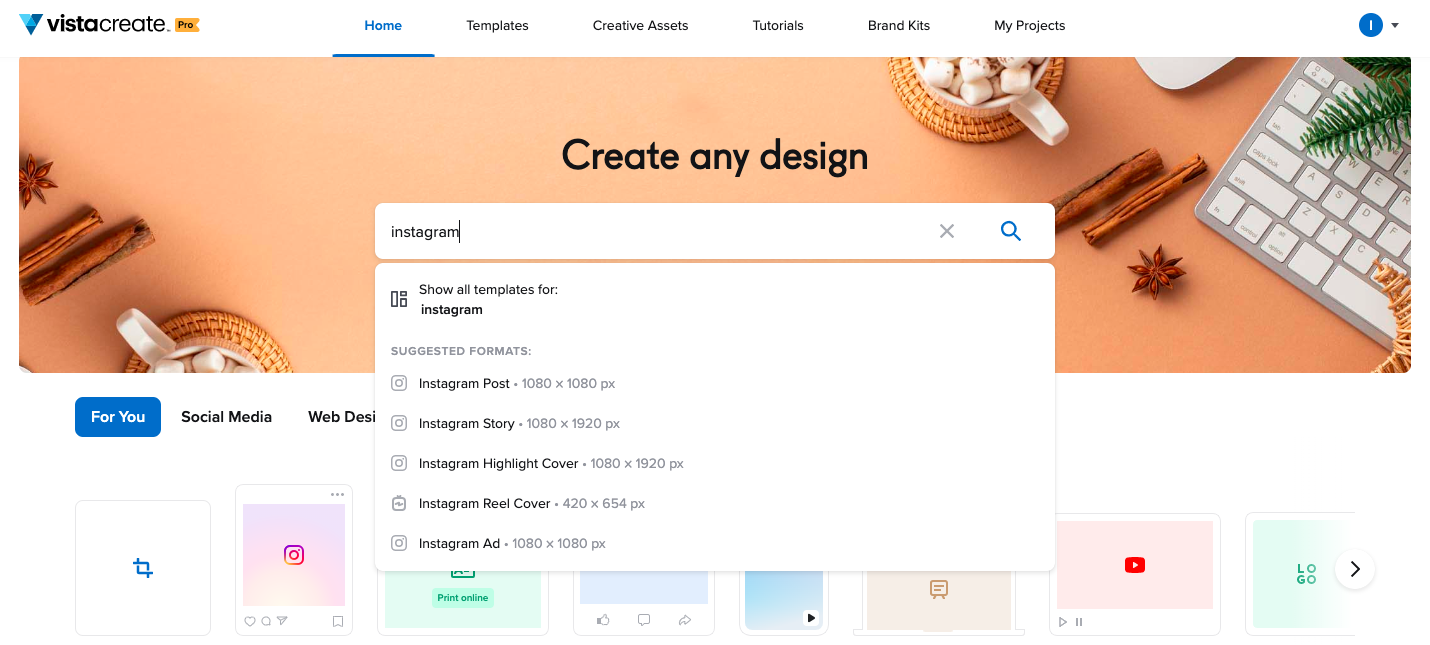 Option #2: Finding templates on the homepage
You can use the search bar on VistaCreate's homepage to find templates on a specific topic. To do so, enter a keyword and select the format you need from the drop-down menu.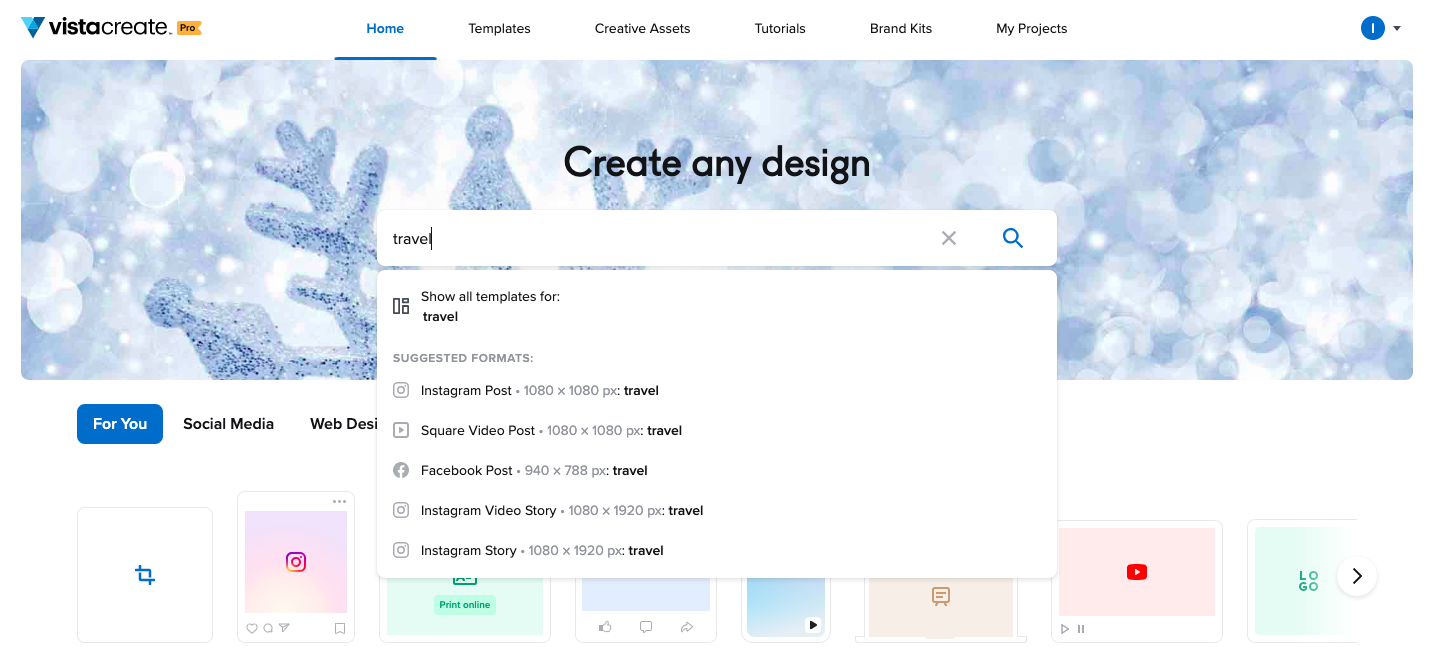 Option #3: Using the templates page search bar
Go to the Template section on VistaCreate's website and enter a keyword into the search bar. The system will show you ready-made designs for your topic — for example, if you enter the word "sea", you will be offered templates containing photos or videos of the sea.
Please note that the results of a search like this include all kinds of formats. You can narrow your search by choosing a format from the menu on the left.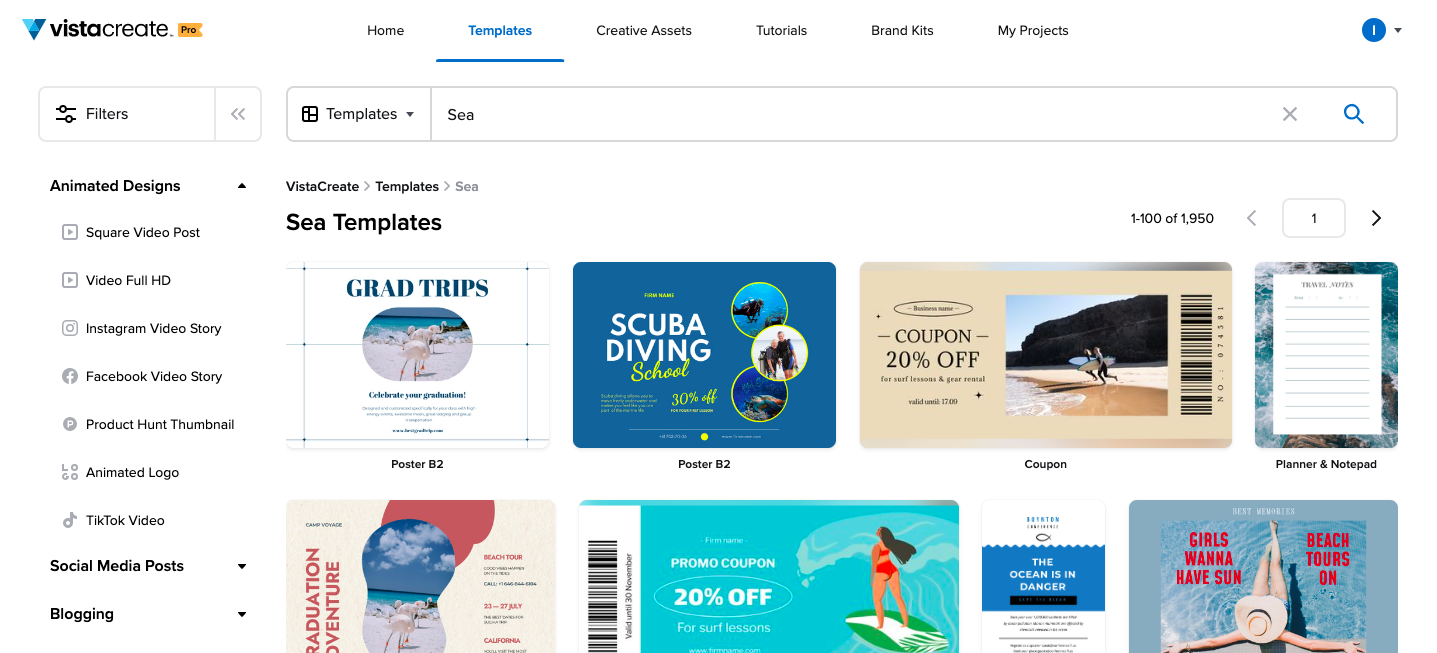 Option #4: Searching for content in the media library
After you choose a format and a template, start creating your design. If you need any need additional content for your project, you can easily find it in VistaCreate's library. Use the search bar on the left side of the artboard to find photos, videos, animations, and objects. Just enter a keyword and choose relevant content among the search results.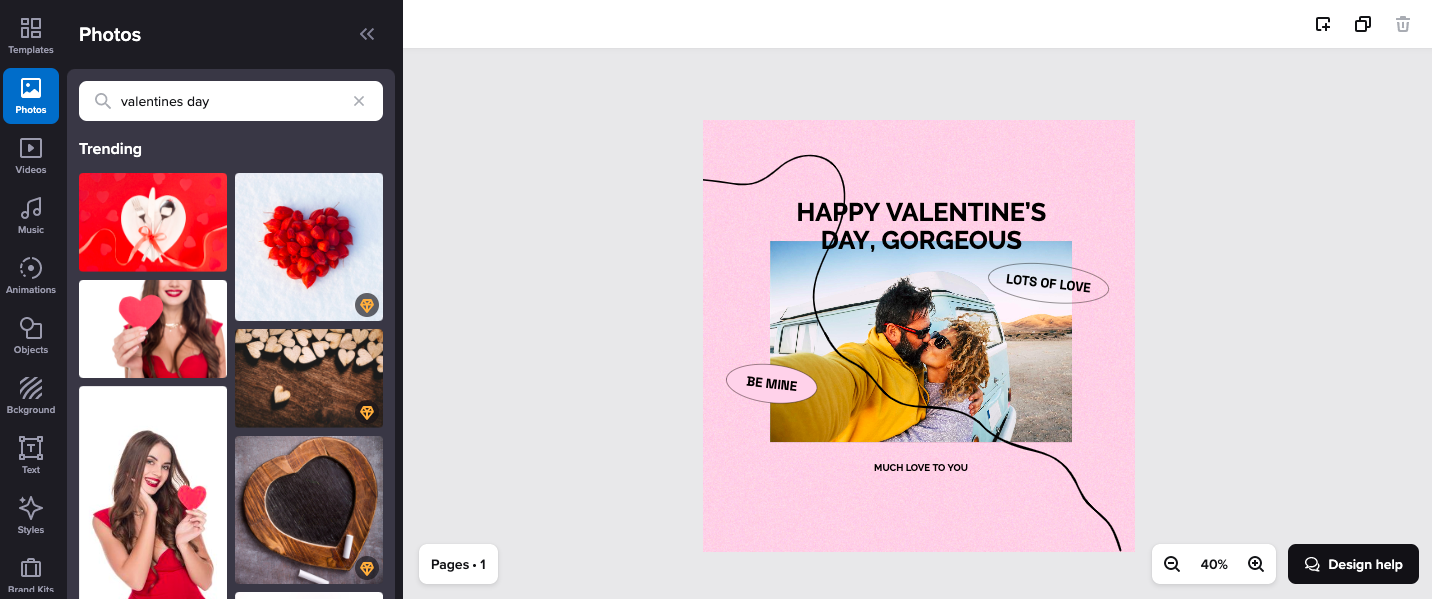 Option #5: Searching for fonts in the fonts library
You can also use the search bar in the "Font" tab to find the best fonts for your design. To do so, select the text block on your template and click on the font on the top panel. VistaCreate's font library will appear on the left side of the artboard. You can then enter the name of the font you need in the search bar.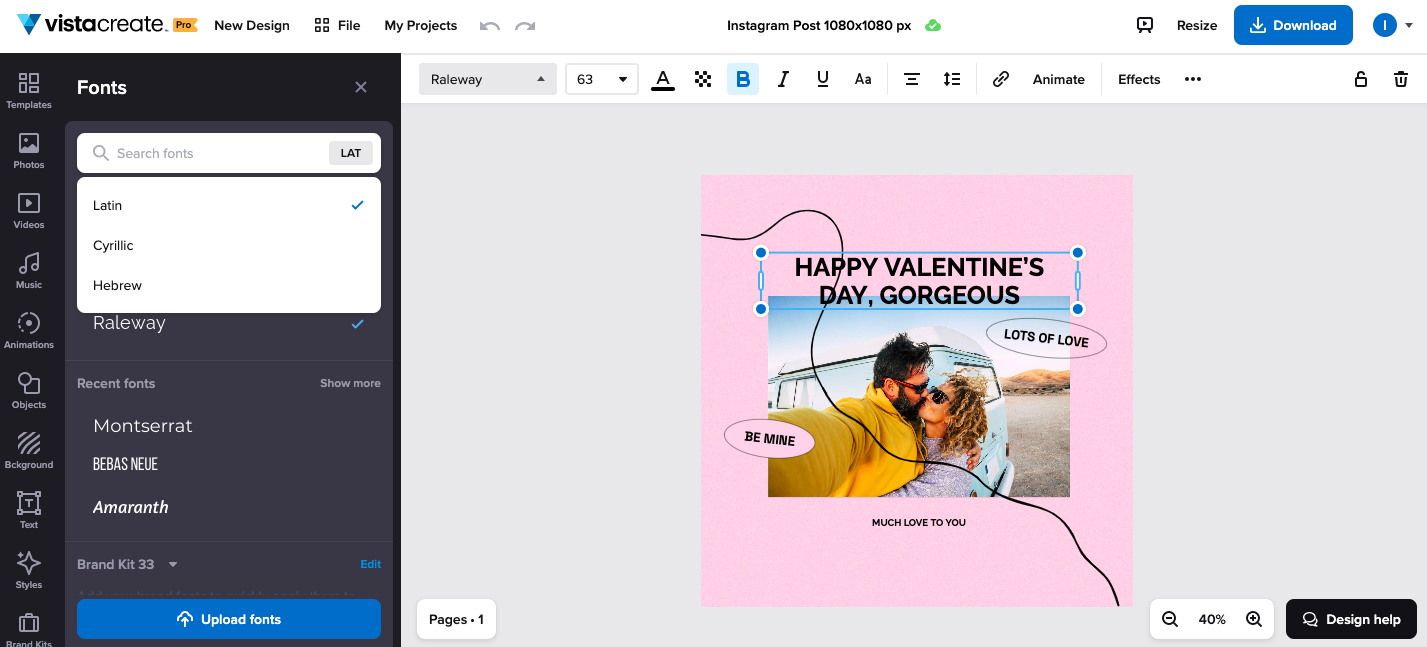 Please note that you can choose Latin, Cyrillic, and Hebrew languages by clicking the icon on the right side of the search bar.