If you have ready designs that you'd like to share, you can now post to your Instagram Business account right from VistaCreate. We'll advise how to do it in this article.
Step 1. Head over to VistaCreate's library of templates.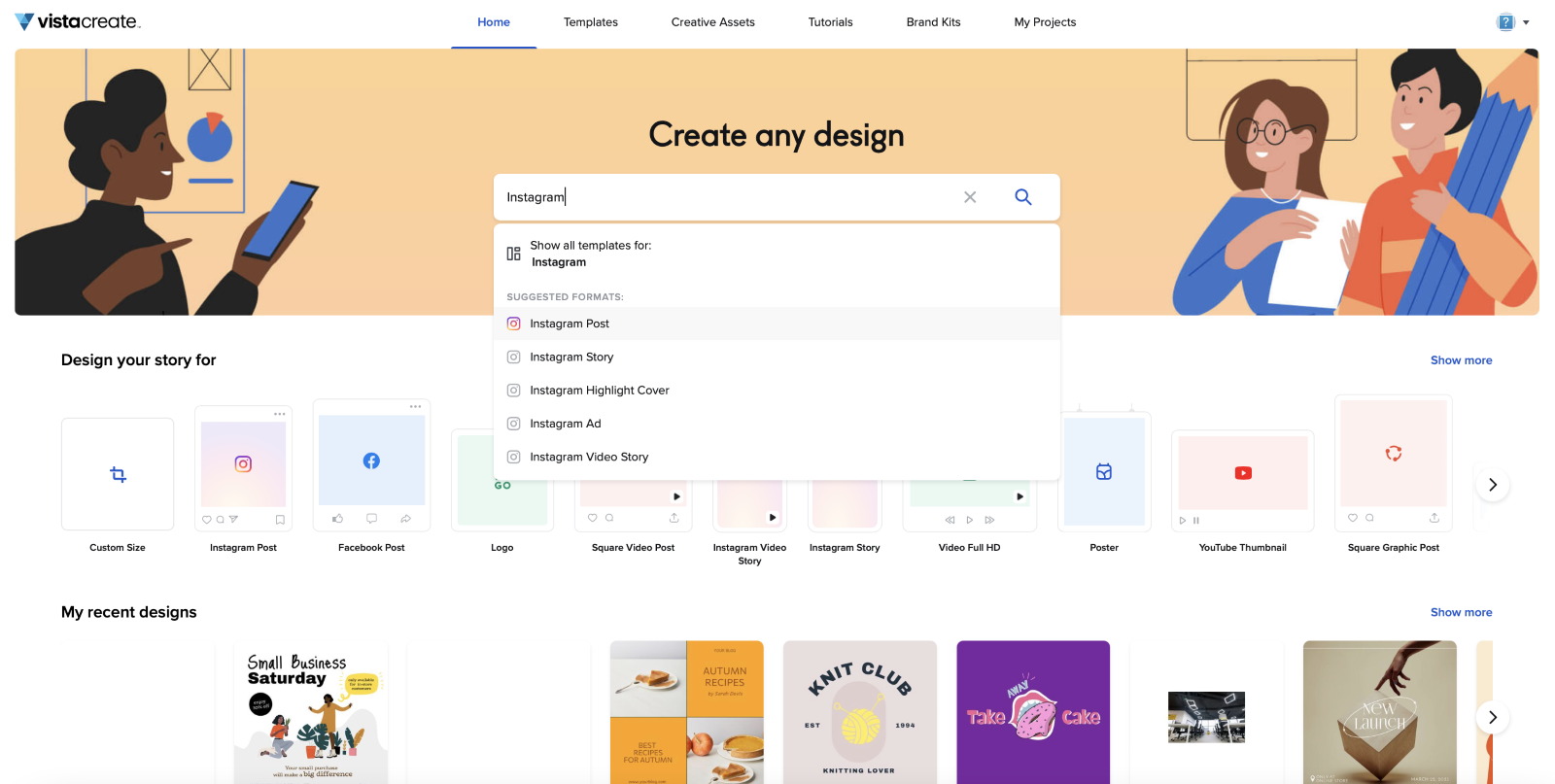 Step 2. Choose an Instagram post template.
Step 3. Edit your template as you wish.
Step 4. Once you're done editing, navigate to the "Post" button in the upper right corner, choose a page you want to post to, add a caption, and click "Post". Please note you'll have to connect your Instagram Business to VistaCreate to do that. With VistaCreate, you cannot publish to your personal page.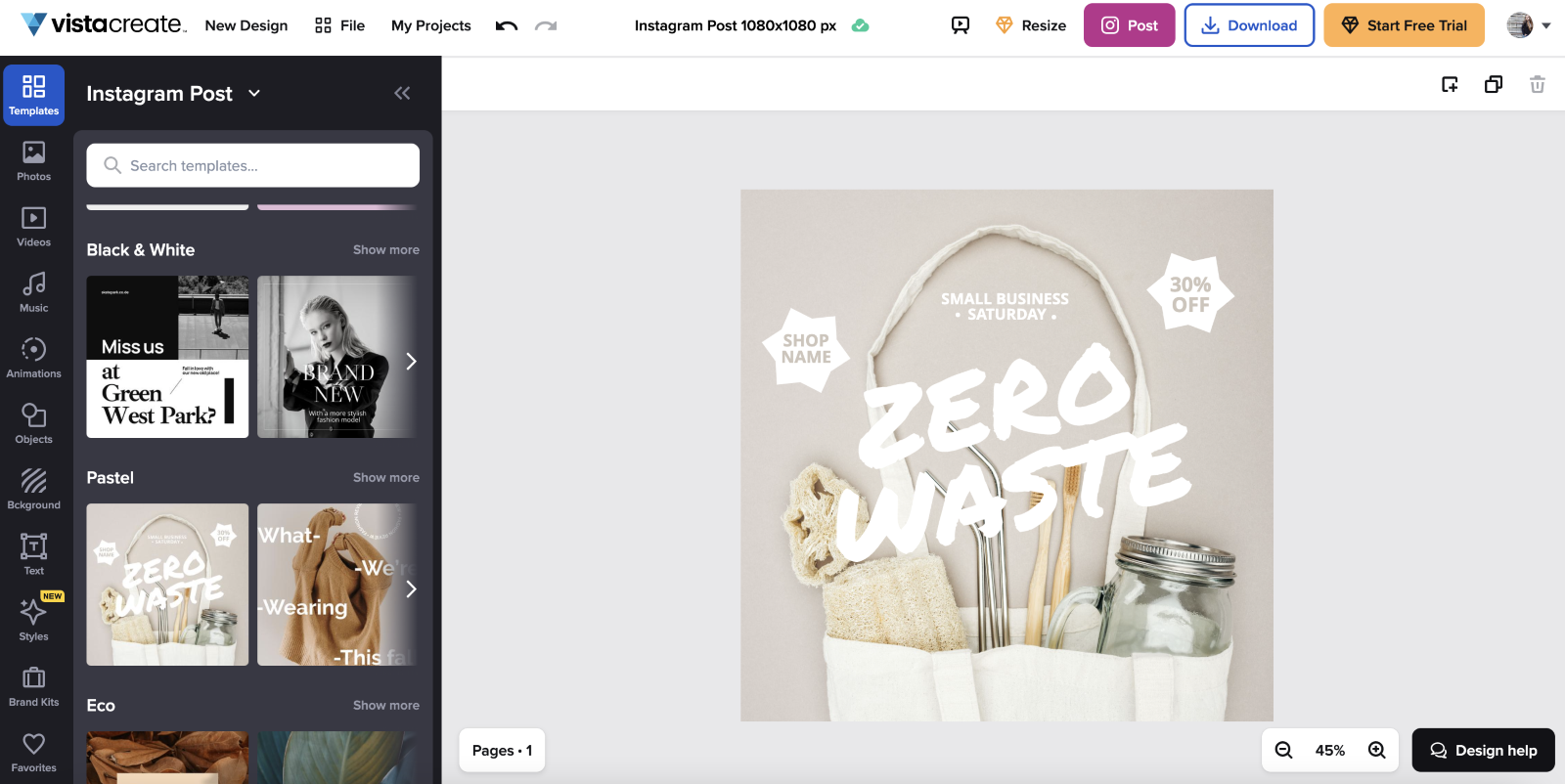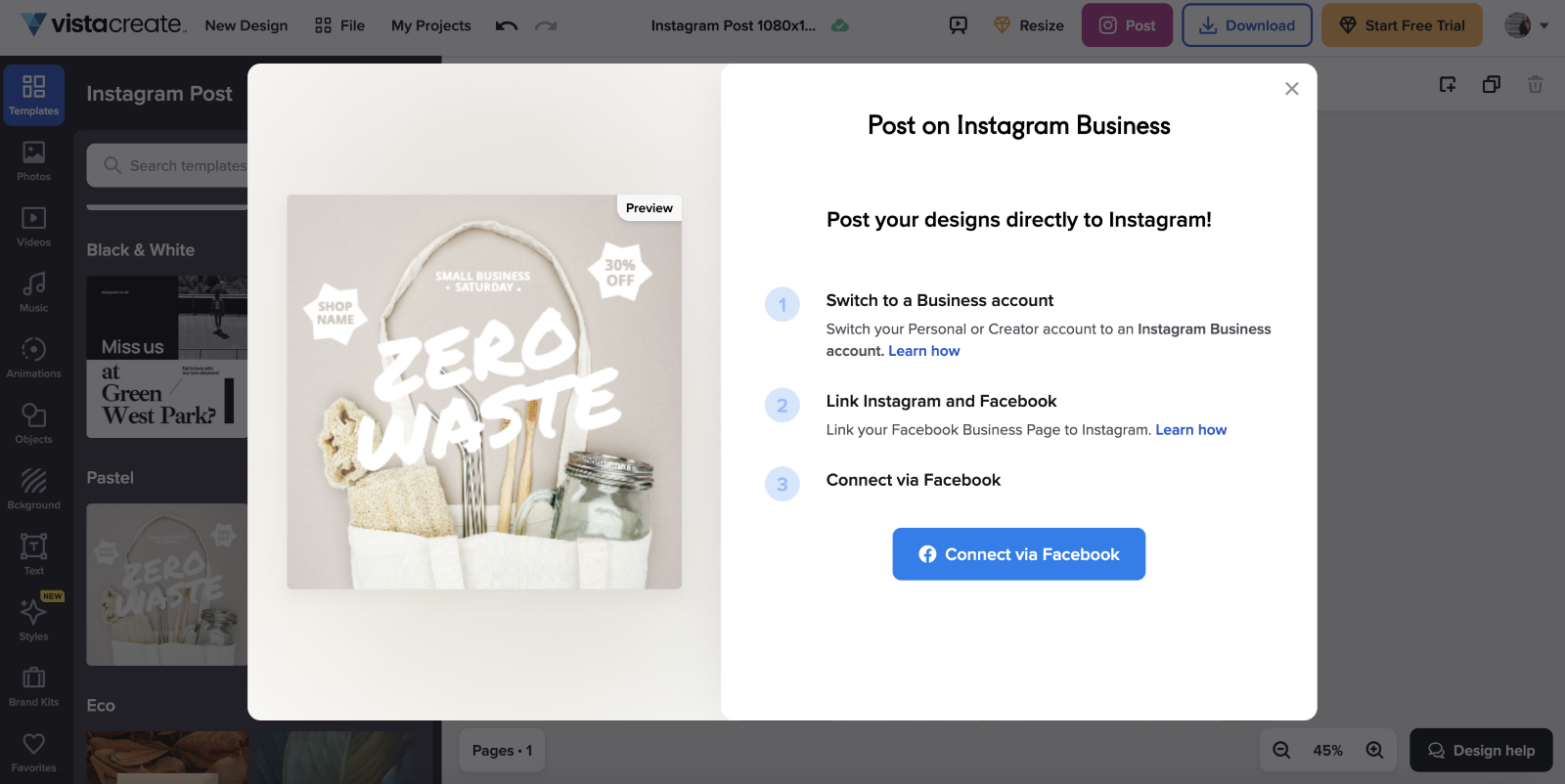 You can post your publication right away, as well as plan it for a certain time and date in the future. To do that, choose your preferred date and time and click "Schedule". Your publication will be posted as planned.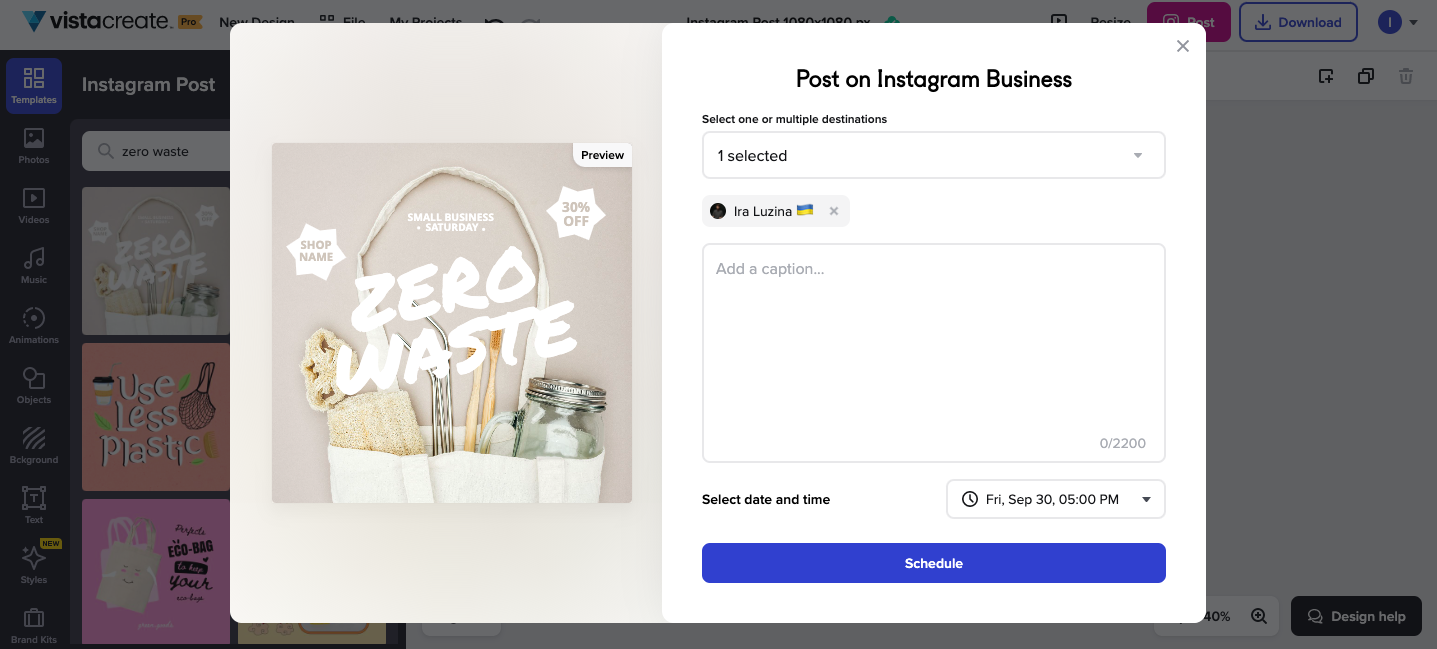 Voila! No need to save your design to your laptop — you can now post it directly from VistaCreate.
Note: all the posts you plan with VistaCreate's scheduler are saved in "My Projects" — "Posts planner". You can review, edit, and delete them if needed.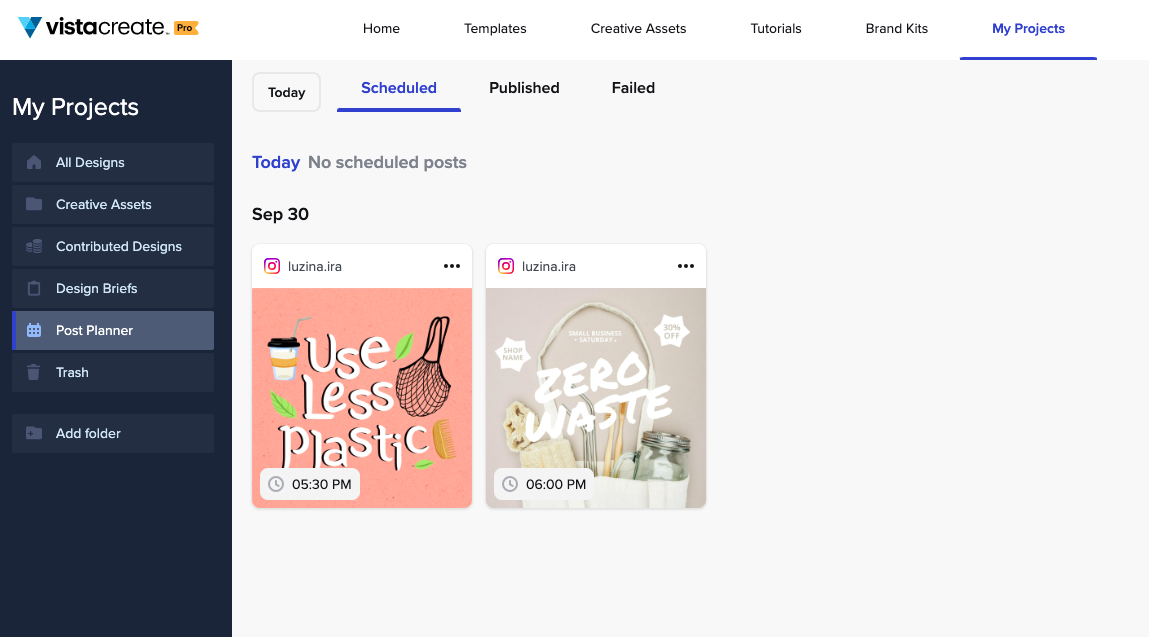 Please also keep in mind that Instagram now allows for not more than 25 posts to Business Account per day, and 10 visuals per post.
​​​Important note:
You can publish and schedule your Instagram posts from VistaCreate only with an Instagram ​​​​Business account. Follow ​this guide to check your current profile type.
Learn how to switch your Instagram account to a Business one via ​this link.