You can edit text – change fonts, text size, color, orientation, alignment, spacing.
You can move items between layers, flip, crop, copy, rotate and change transparency.
You can add or remove objects and photos, as well as upload your own images to use in designs.
The main page that appears after you open VistaCreate gives you access to all tabs and search bars needed for your future design.


​


The "Inspiration" tab shows the most popular or frequently used templates despite on the format


​ The "Plus" button leads you to all available formats to choose from: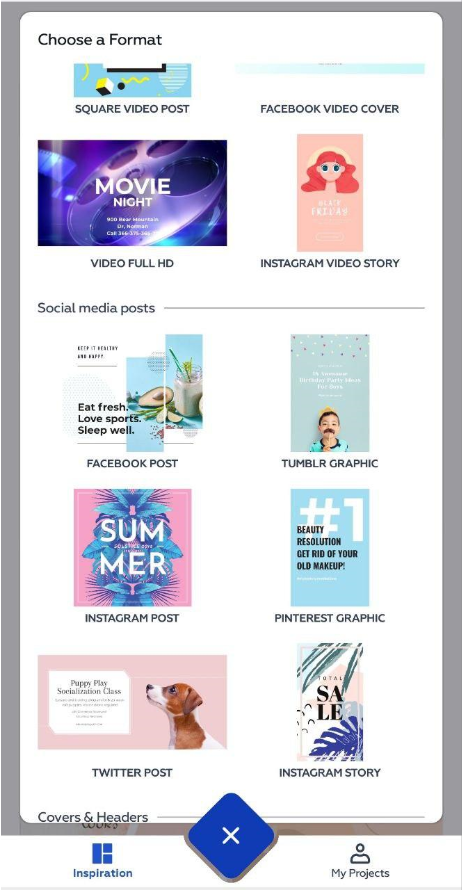 ​ By clicking on "My projects" all your design you ever created will be displayed. Please note that the designs that have been created in VistaCreate web version can not be edited on the phone and vise versa, but our technical team is already working on adding this feature in the future. To help you simply navigate between your designs, there is a computer sign which reminds you that design was created using a desktop.


​


​ This top-line helps you navigate between created designs by choosing the format you'd like to find. (only designs of the chosen format will be displayed)


​​ You can search a template by typing keywords in the search bar or choosing out of categories that are closest to the desired: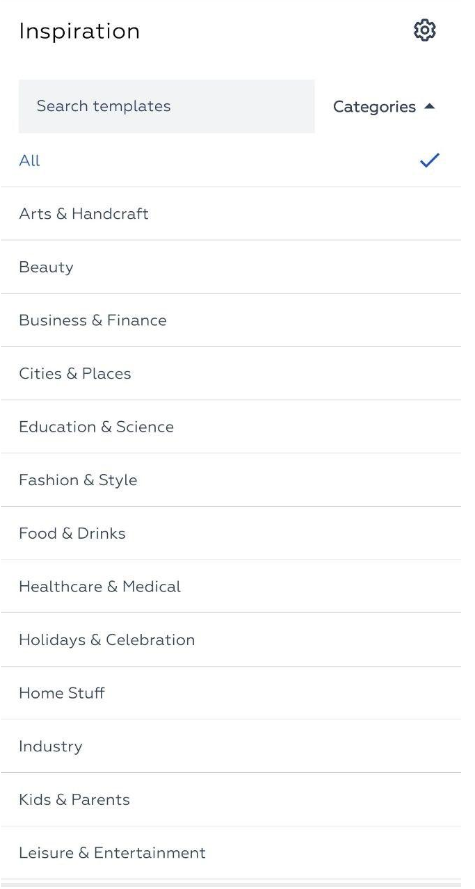 ​ The "Gear" icon leads to all your account settings: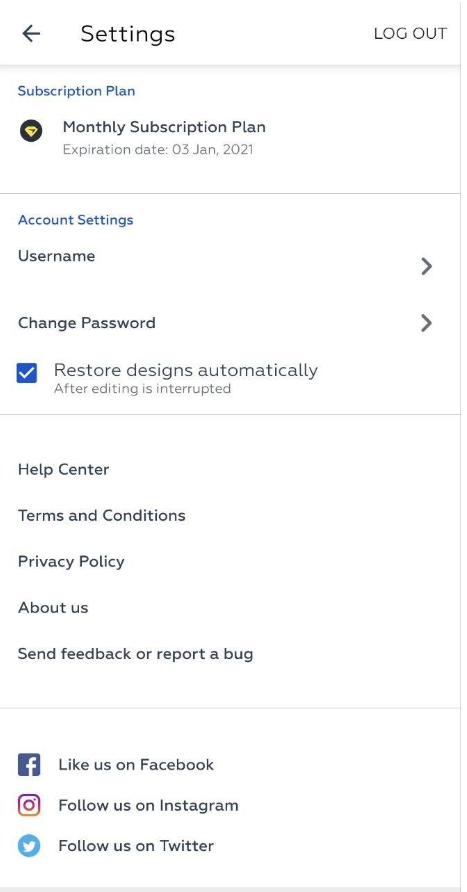 Choose a template you like and press "Use this template" to start creating ⭐


​

Here're some available actions that appear after opening the project:


​ - go back


- undo


​​ - redo


​ - layering (helps you easily navigate between the layers of your design https://prnt.sc/ujo8el)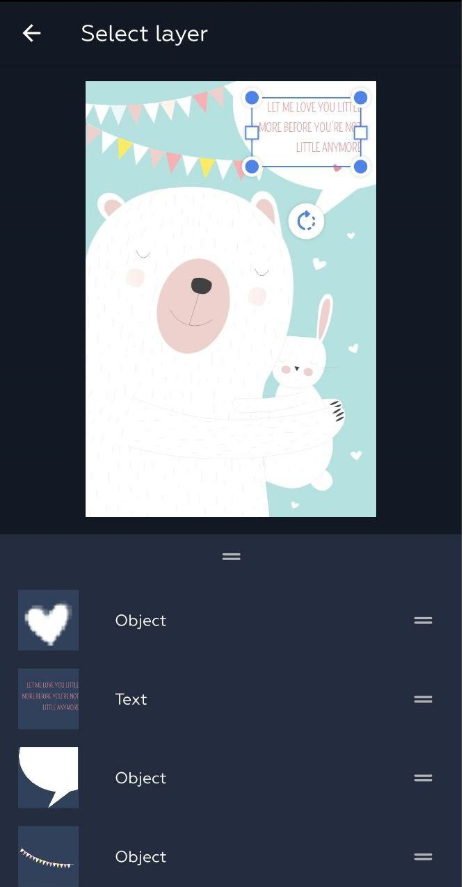 ​ - export your project: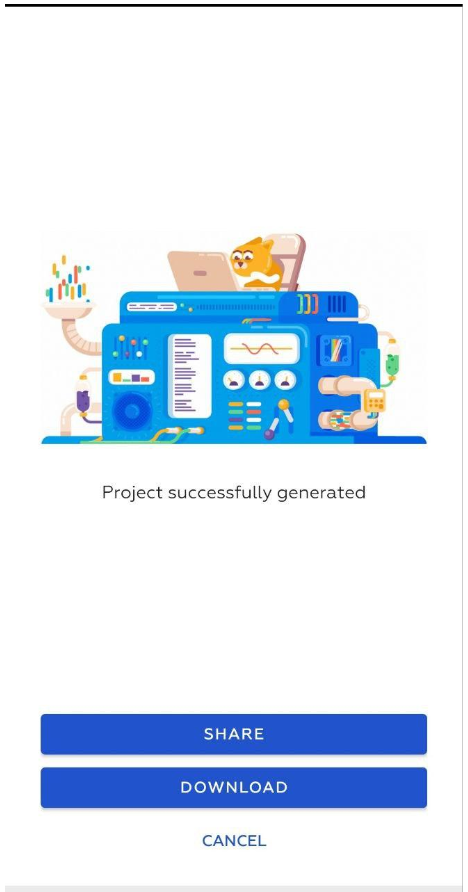 ​ - allows you to choose among thousands of templates of the same format you've chosen :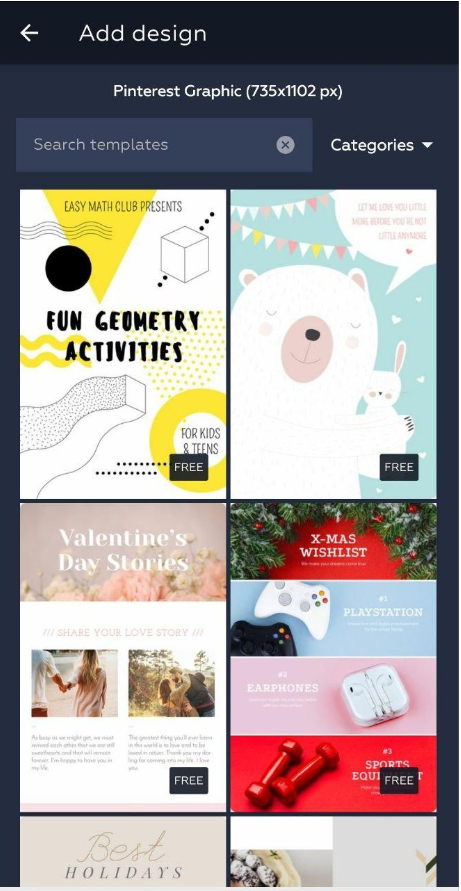 ​ - add new pictures easily from the available gallery https://prnt.sc/ujodjj or upload your own https://prnt.sc/ujoe2h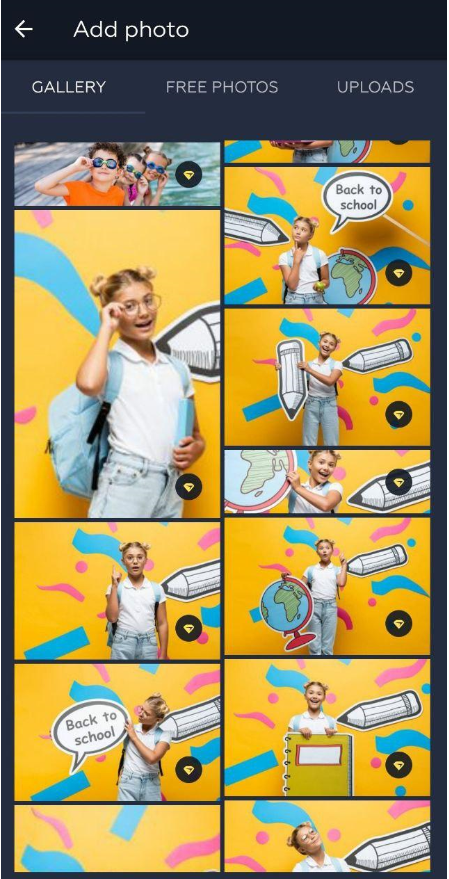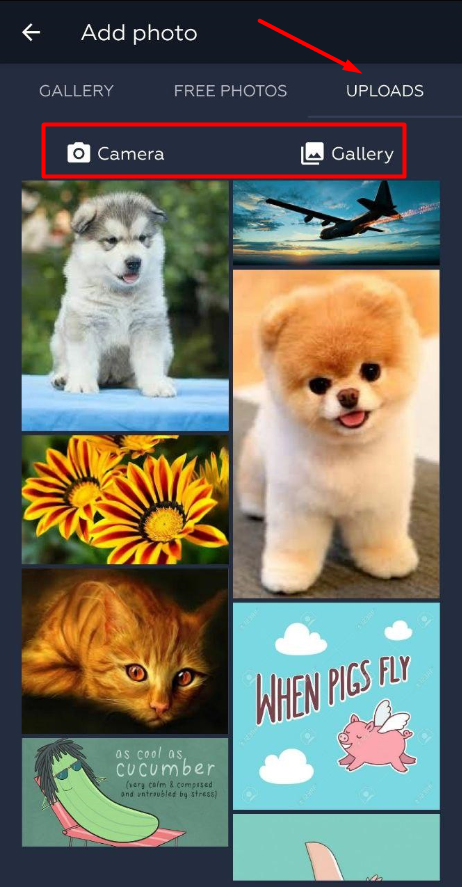 ​ - texts option allows to edit your text's font (by scrolling up and down), size, color, style, alignment, etc. :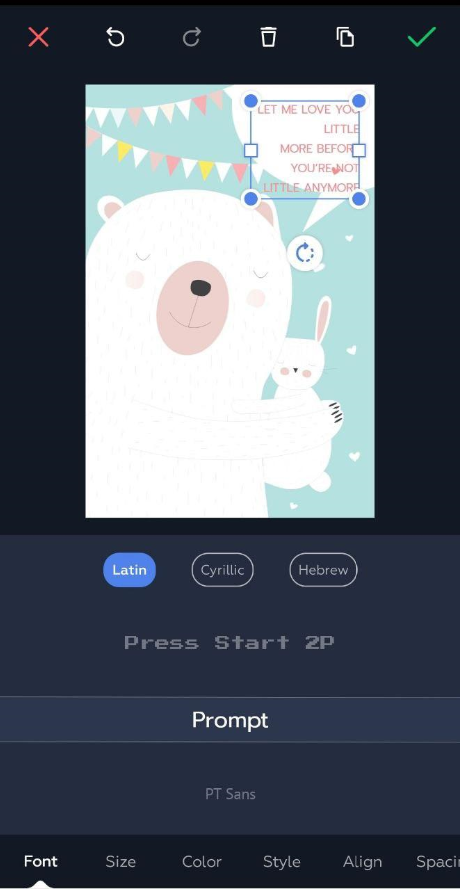 ​ - by clicking on "Objects" you'll all available objects that make your design more catchy and unique, such as lines, icons, shapes, illustrations, etc You can find more options by swiping from left to right.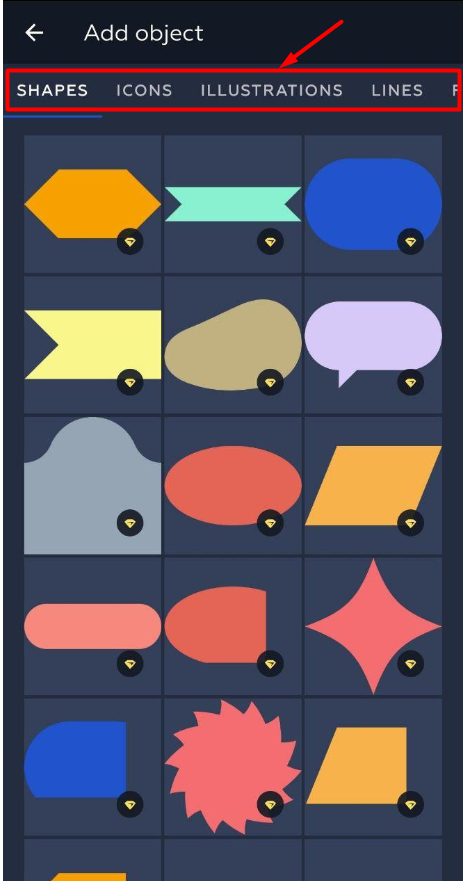 After you choose an object on your artboard, you can edit it by changing its color or transparency, flipping or bringing it back or forward relative other layers in the "Order" section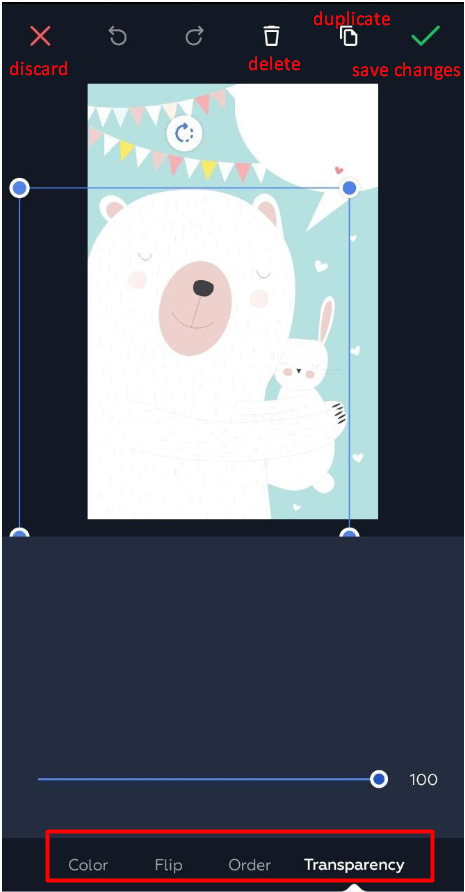 Also, you can edit an image after adding it to your design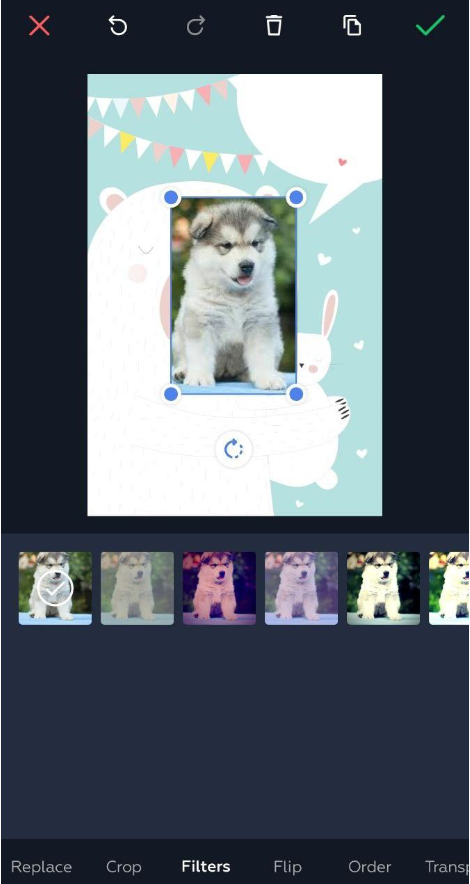 In order to delete a created design, please press and hold on the one you need to delete and the trash bin icon appears at the top right corner.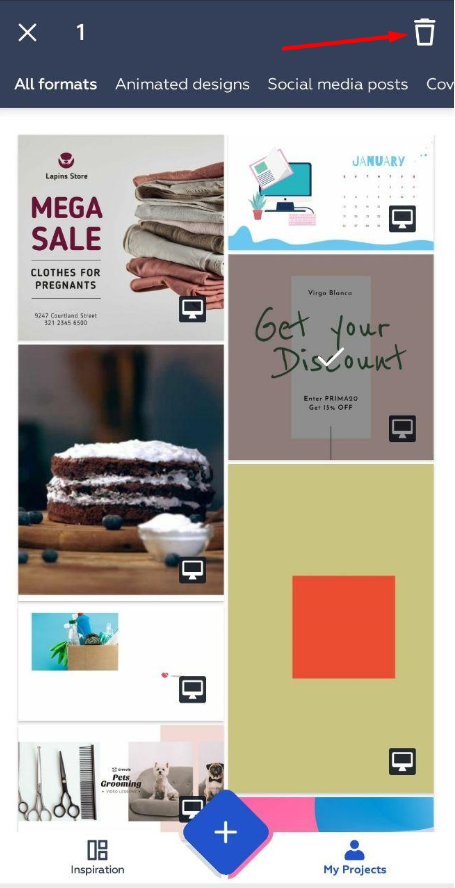 If you're creating a video template, some additional option appears: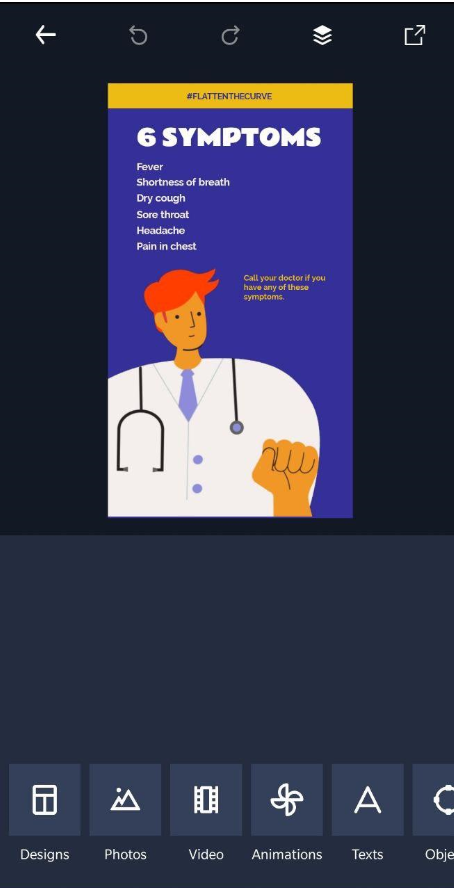 ​ - allows you to choose a video from our library or upload your own https://prnt.sc/ujov8g.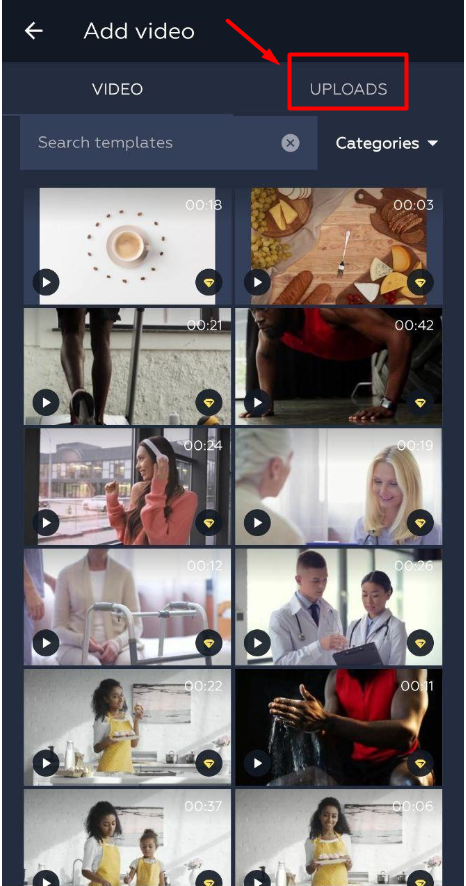 When you add a video to your artboard you can trim its lengths as you wish by dragging blue controllers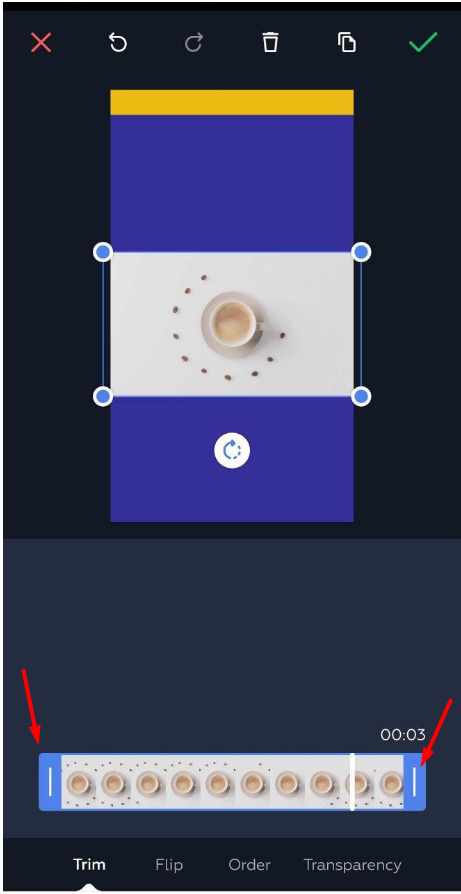 ​ - gives you access to all animated objects and backgrounds of our app's library. In the Objects section, there is a sign that shows the number of animated objects in each group. You can tap on any group for more options related to the main object