To get started, first download the VistaCreate app from your app. The design platform is available for both iOS and Android devices. Once the app is installed, open it on your phone.
You will find all the available design templates divided into categories on the home screen. Explore the most trending layouts in the "Featured" section or check out the "Newest" section to see the latest templates.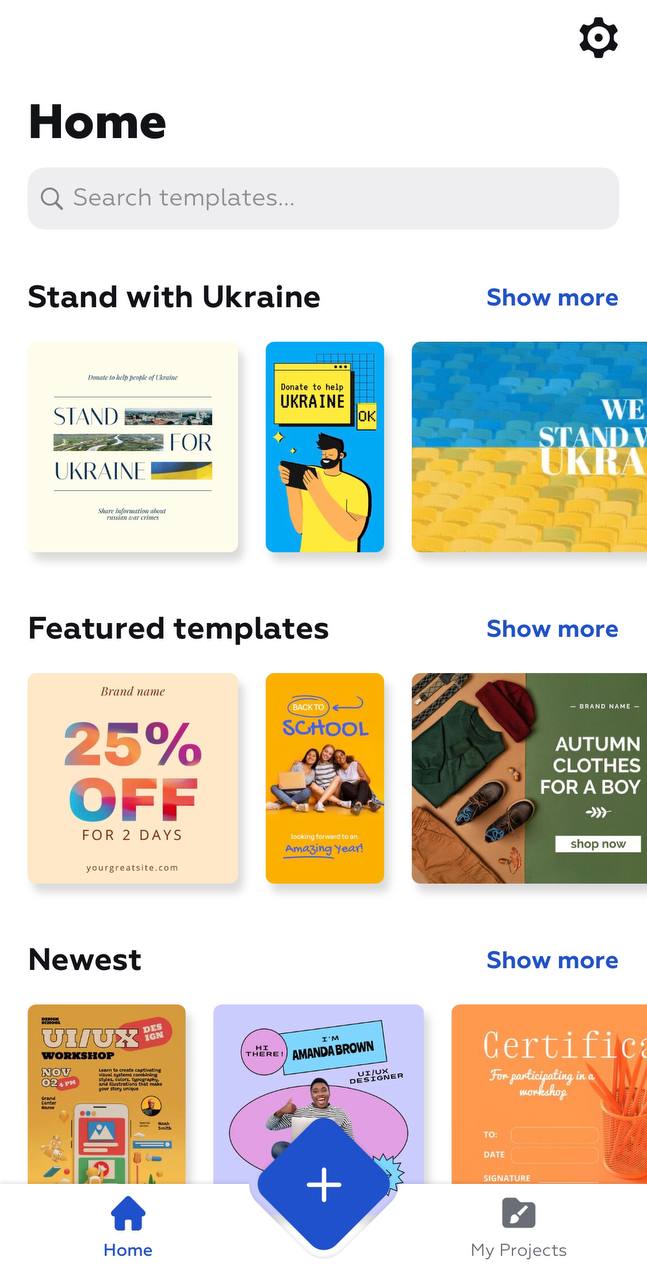 How to find templates in the VistaCreate app
To find the necessary templates, enter the format or theme you want to work with into the search bar. For example, you can type "Instagram post" to explore all Insta post design ideas. You can also click on the plus icon in the middle of the screen to choose one of the preset formats, or select "Set size" to enter custom dimensions and design from scratch.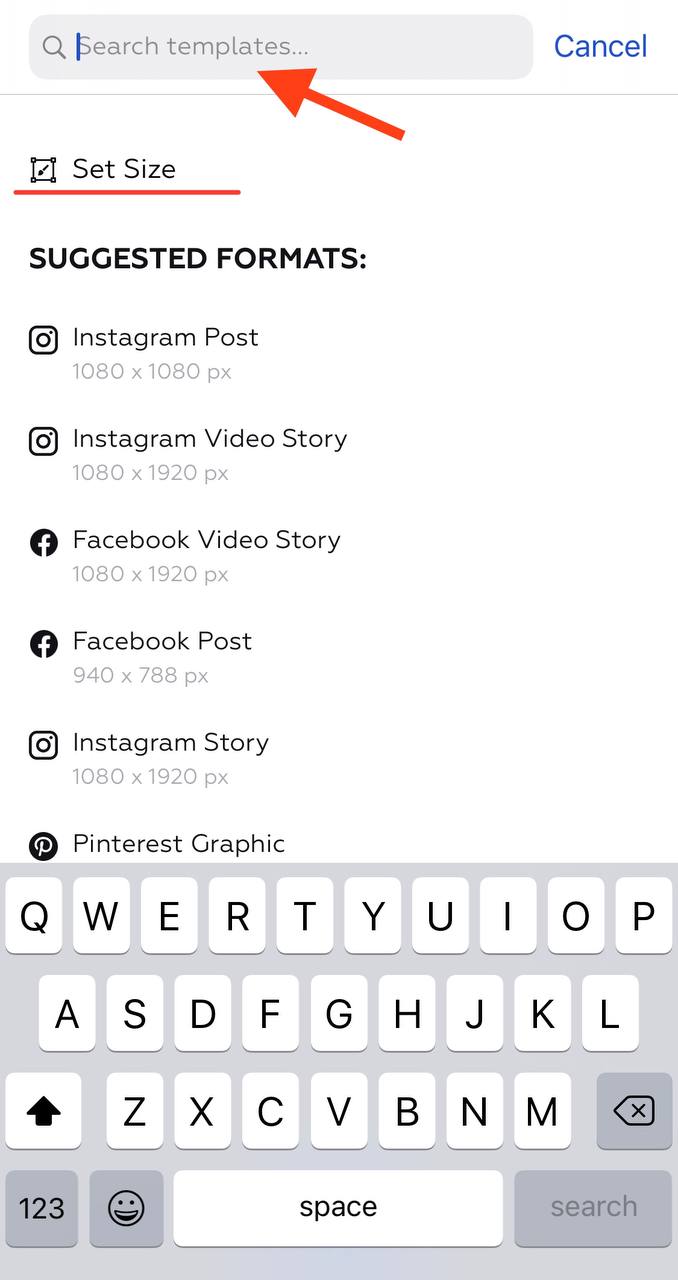 How to customize a template in the VistaCreate app
To customize a template, select the layout you like and click on "Use this template" to go to the editor. Once you get to the editor, you can start customizing your design using all the available design features.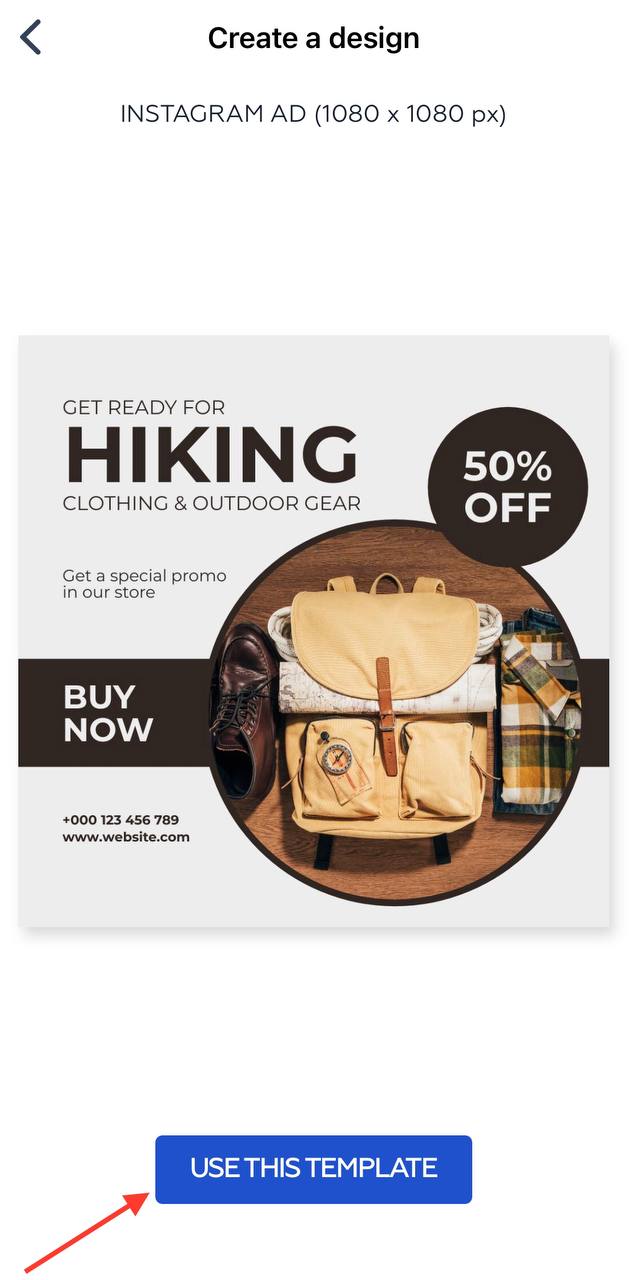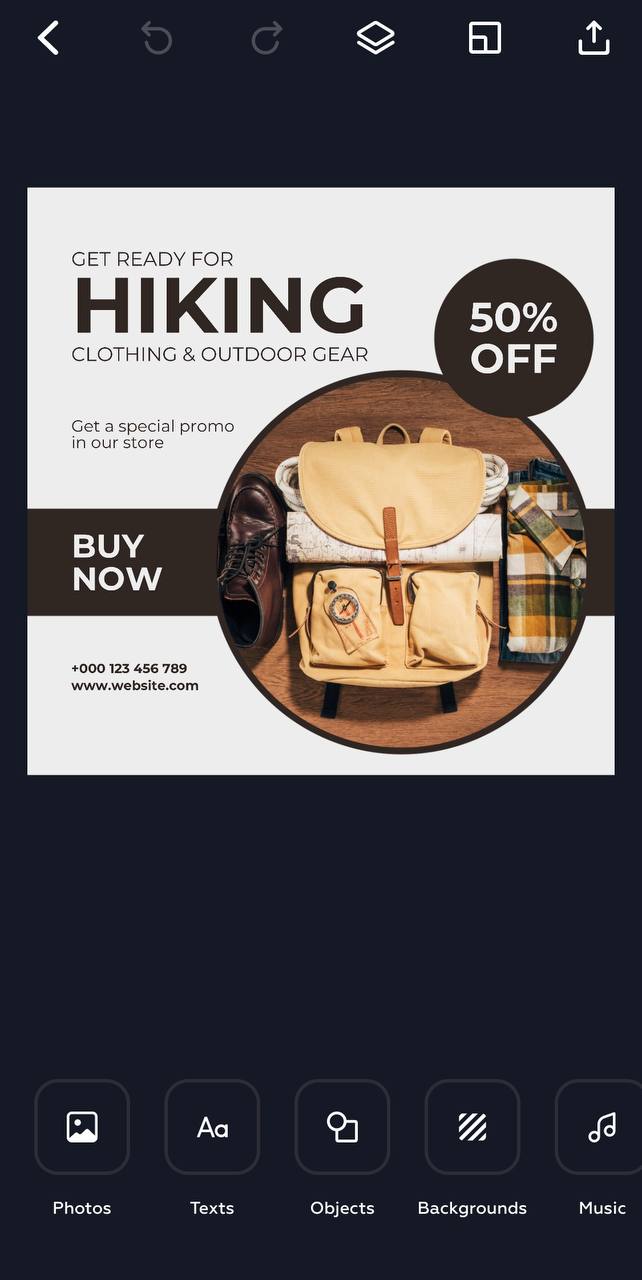 Edit your template by moving the design elements around and adding your copy, photos, or other objects. Go to the "Backgrounds" tab to experiment with your design background. You can change the color or even set a photo or video as a background.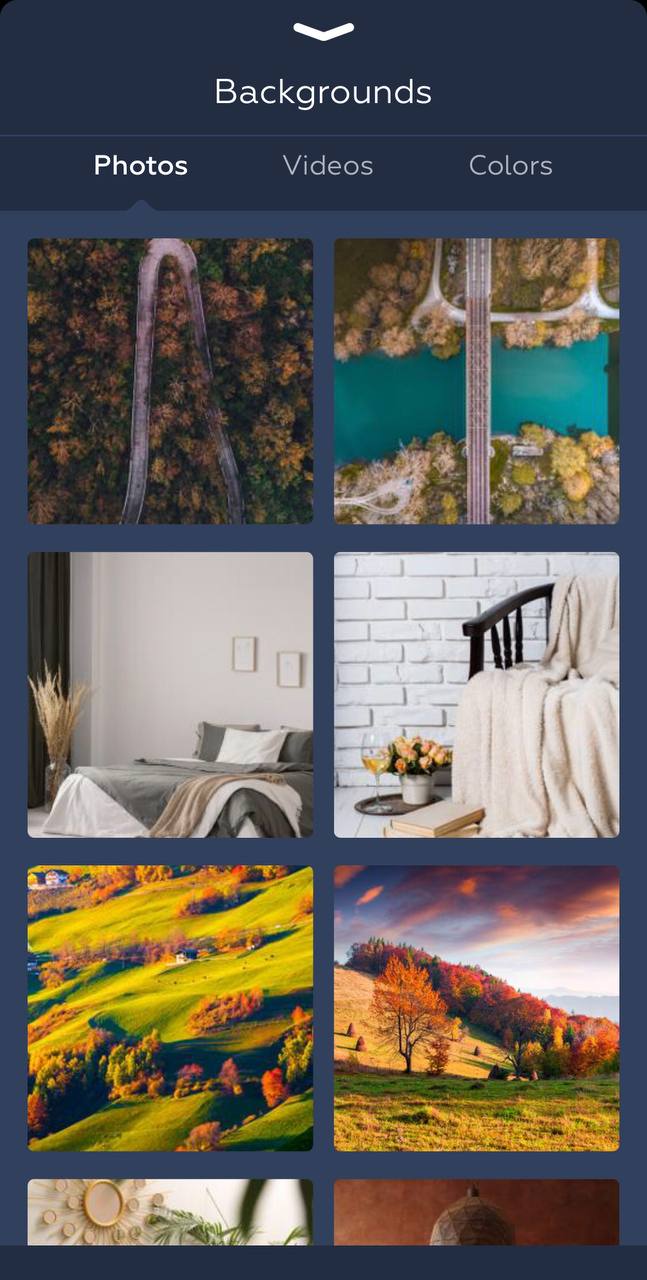 How to find photos and videos in the VistaCreate app
You can enhance your design with photos and videos from the VistaCreate library. Enter the theme you are looking for and find the visuals for your topic. To upload your own content, click on the "Photos" or "Videos" tab (depending on the type of content you want to add), and go to the "Uploads" section. Quickly upload files from your phone gallery and create eye-catching visuals in your style.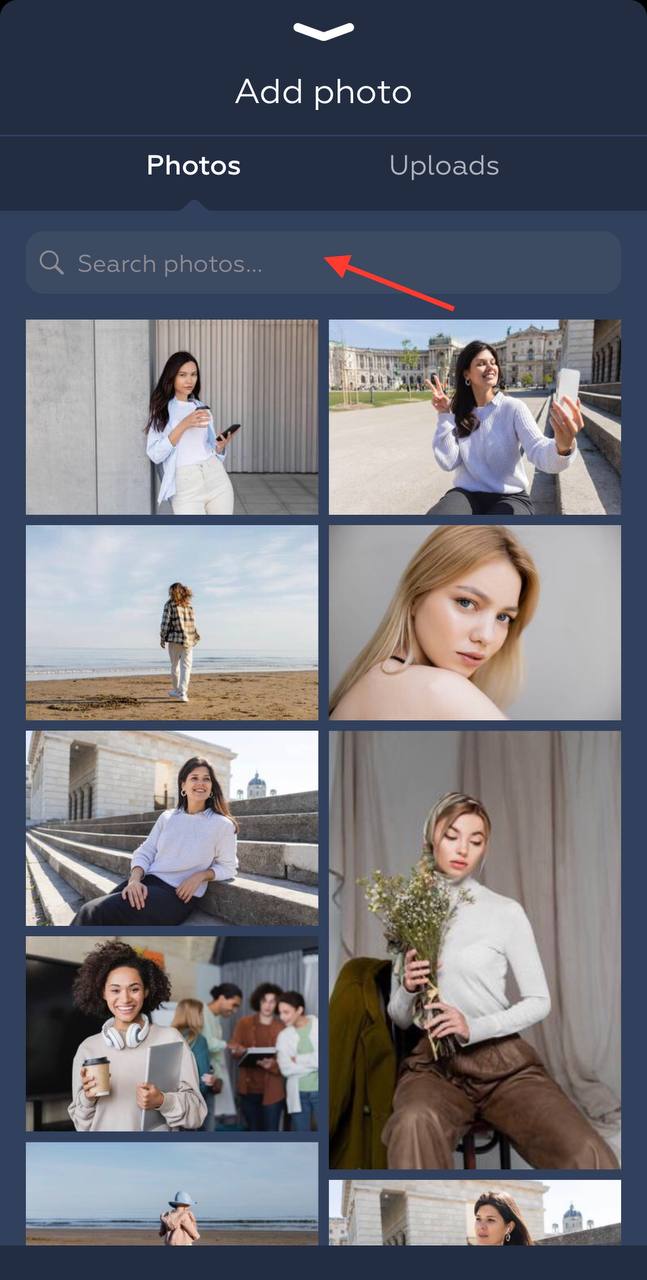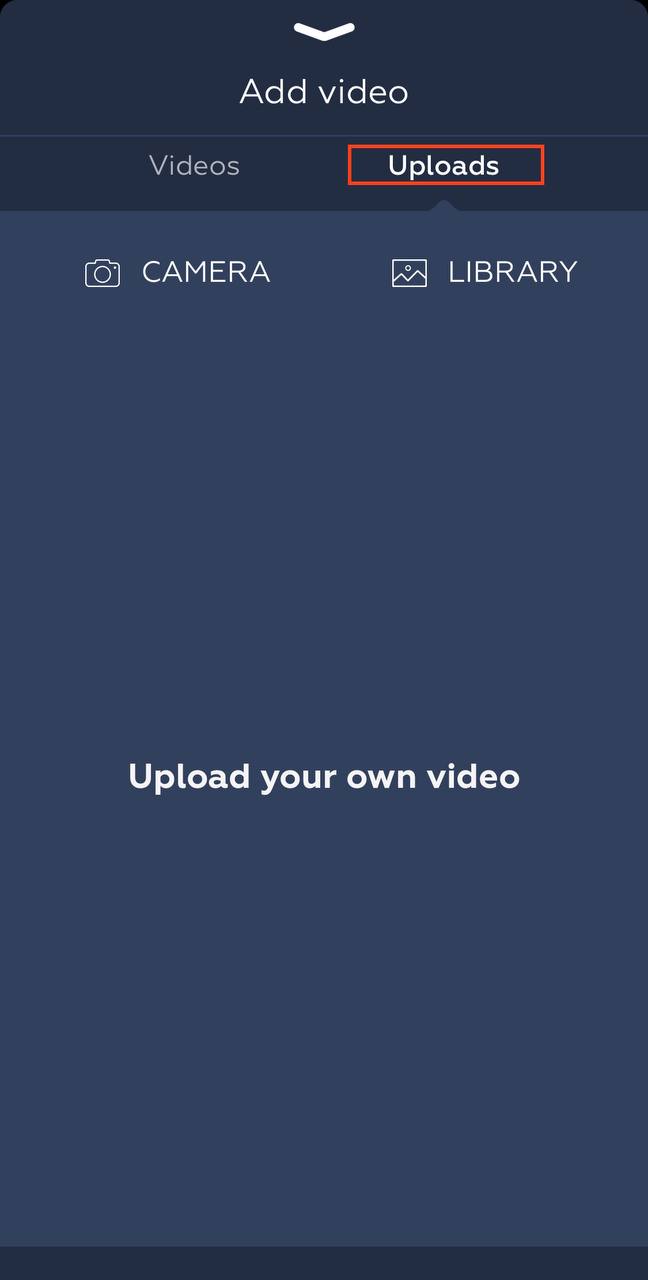 Where to find objects and animations in the VistaCreate app
Add stickers, shapes, icons, illustrations, and other design objects to customize the template. Go to the "Objects" tab and explore thousands of visual elements in the VistaCreate media library. Type in the theme or topic you need to find the perfect objects for your design. If you want to add animated elements, click on "Animations" and choose the best animation for your creative idea.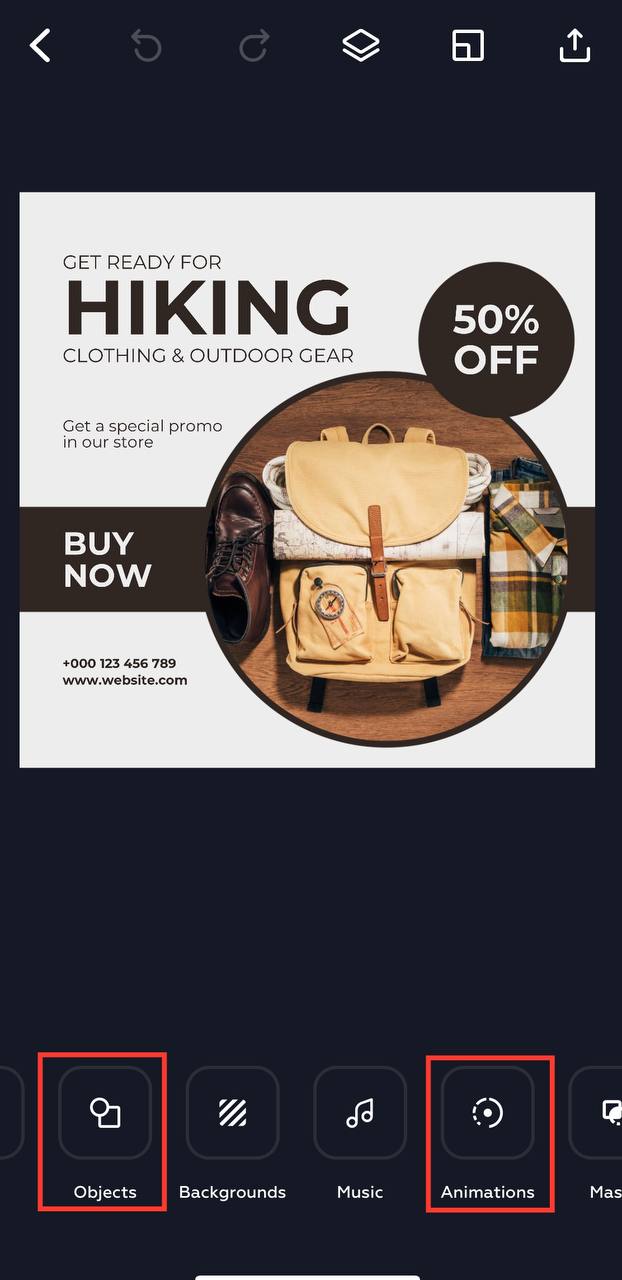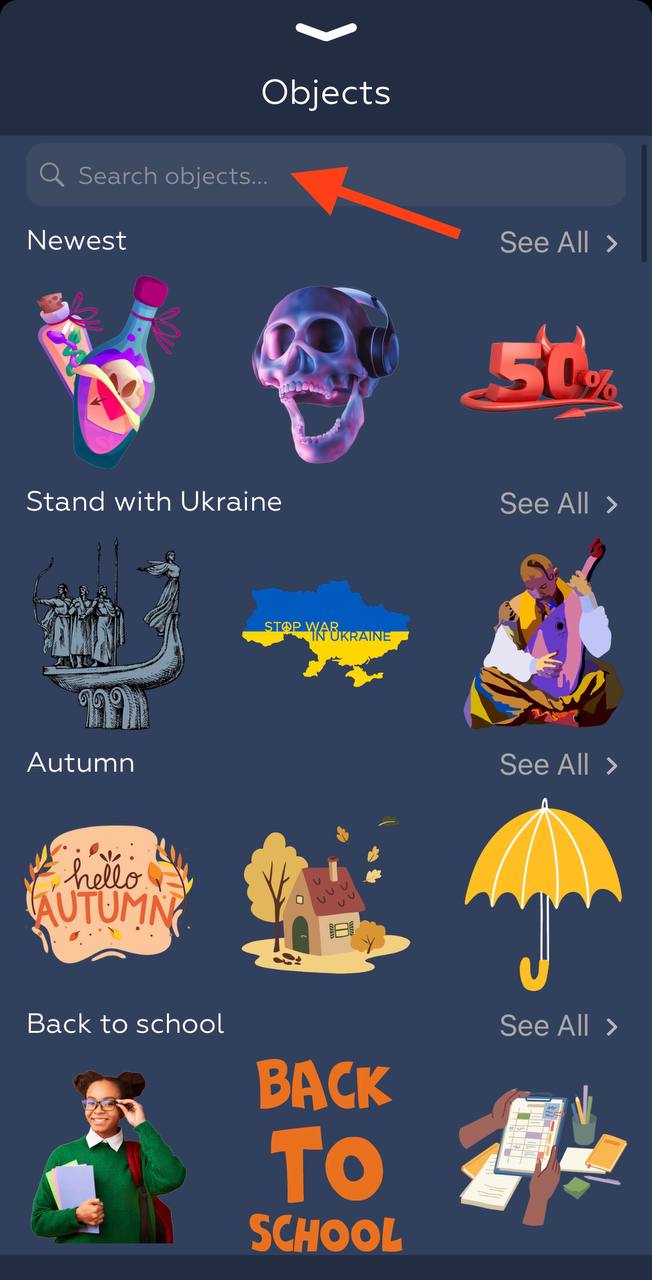 You can edit any element on a template to create a truly unique design. Animate the element, replace or remove it, apply filters, adjust the size, colors, and transparency, and more. You can also edit the text or change the font by choosing from an extensive font collection in the app. Explore all the editing possibilities by clicking on an element you want to customize.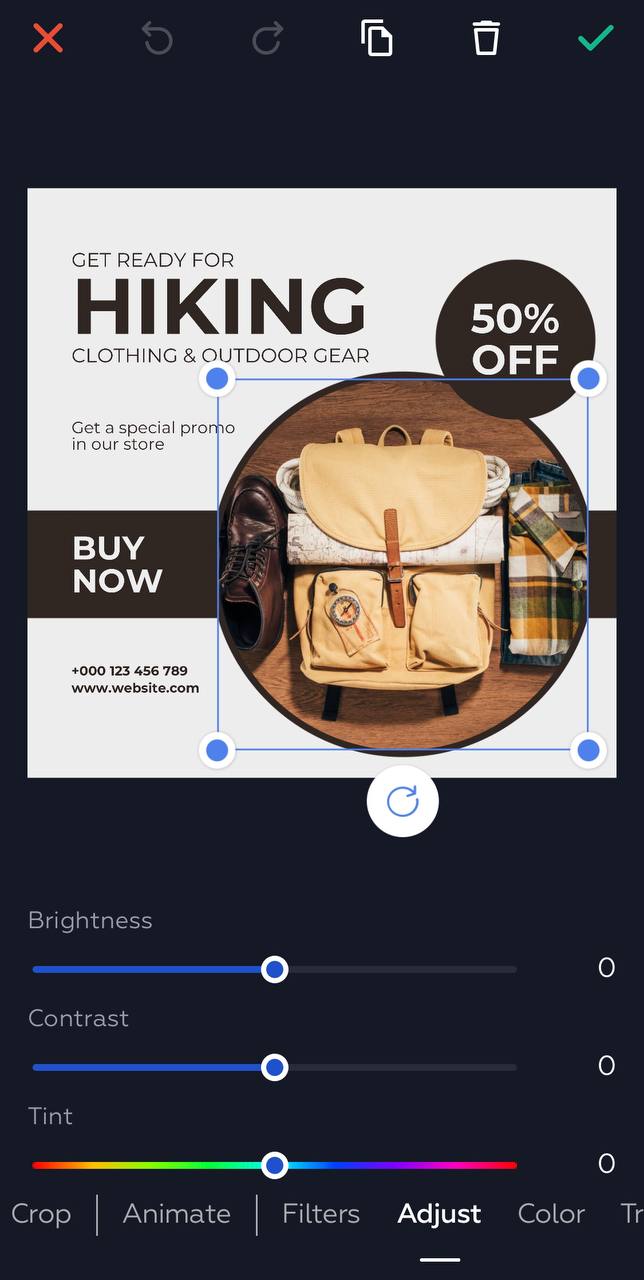 Get creative with various design features and editing tools in the VistaCreate app, and easily create studio-level designs right on your phone.