Open the app on your phone. Browse available templates in the Inspiration section or search by keyword. You can also browse Categories to find ready-made design templates on various themes, from Fashion to Nature, Sports and Extreme to Education and Science.
To customize a design, select the template you like and tap on it. Edit the template according to your needs – edit text, move objects, change the background, colors, etc.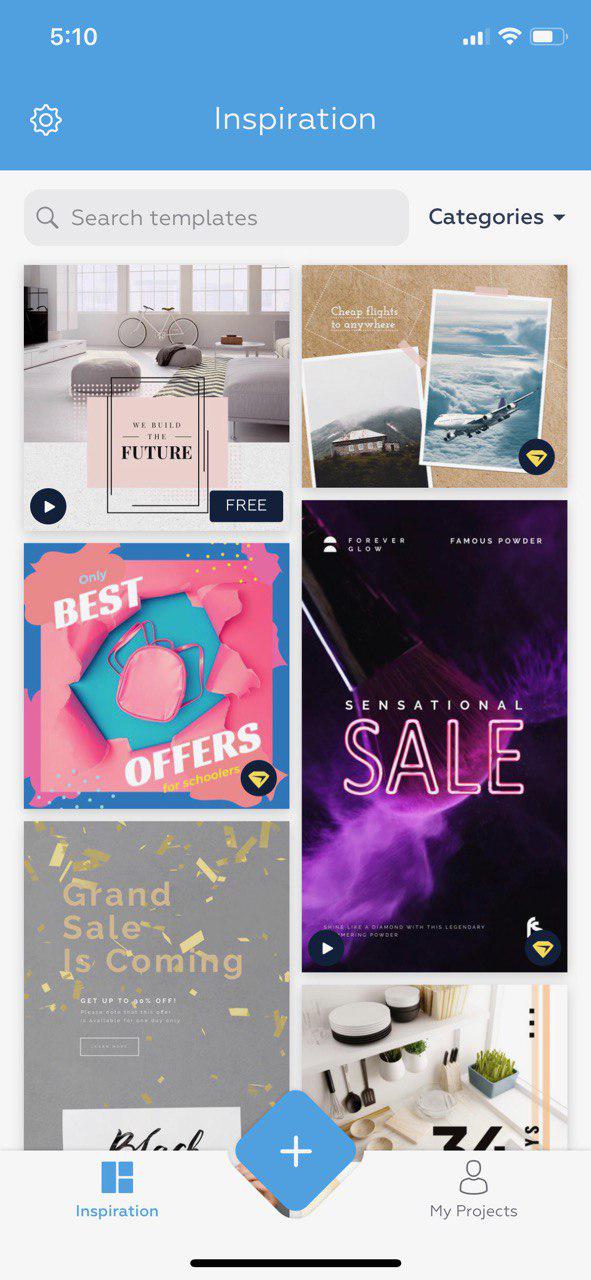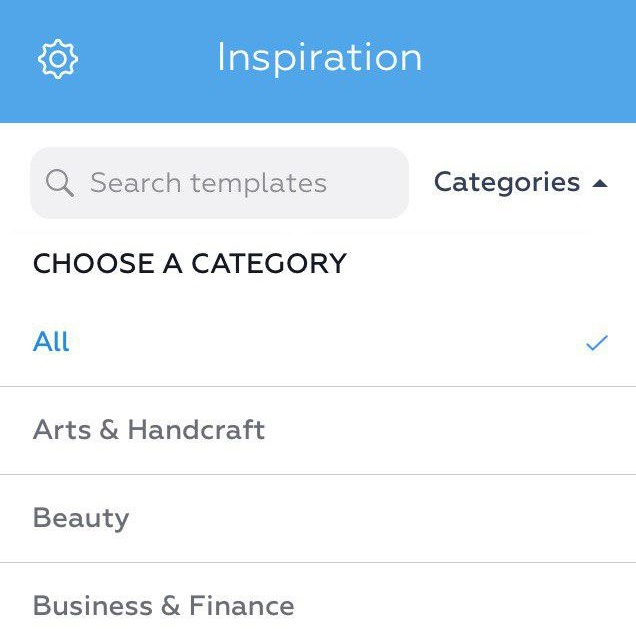 Upload photos (IOS and Android) and video (IOS)from your smartphone gallery to create a unique eye-catching graphic or video design with your own content.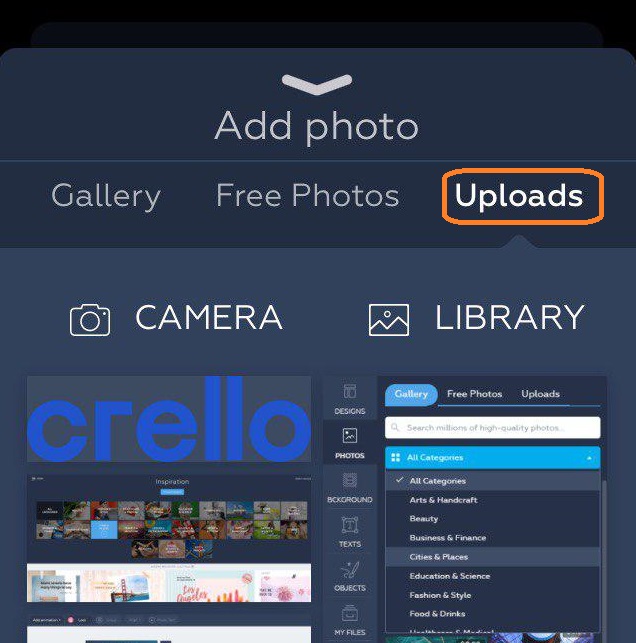 Note: The designs created in the app can be accessed and edited only in the app.