There are a dozen of text editing features in VistaCreate tool.
1. While editing the text, you can choose available text styles you want or upload your own font: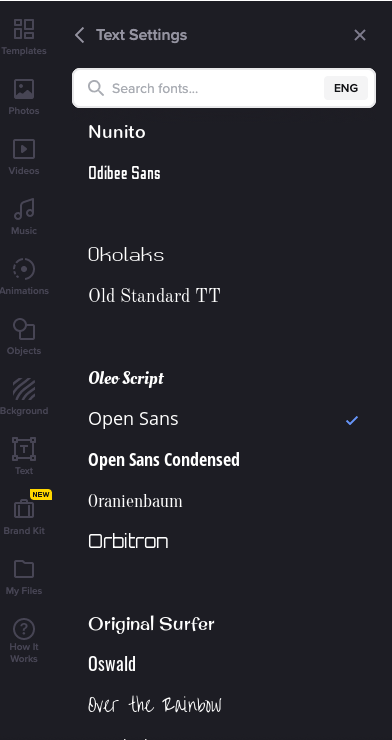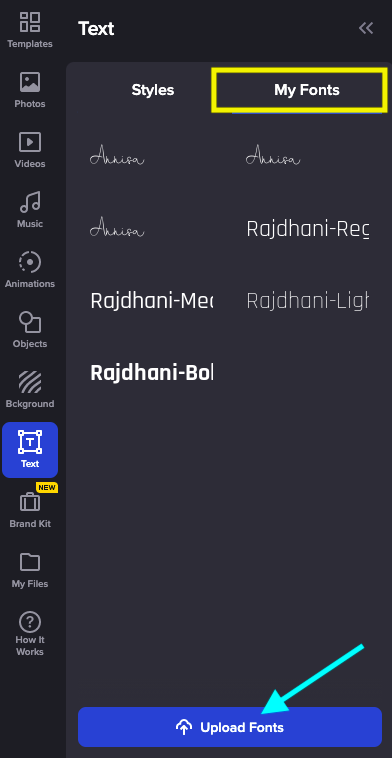 2. You can change the size of the font and use text formatting tools such as Bold, Italics, Underline and Uppercase: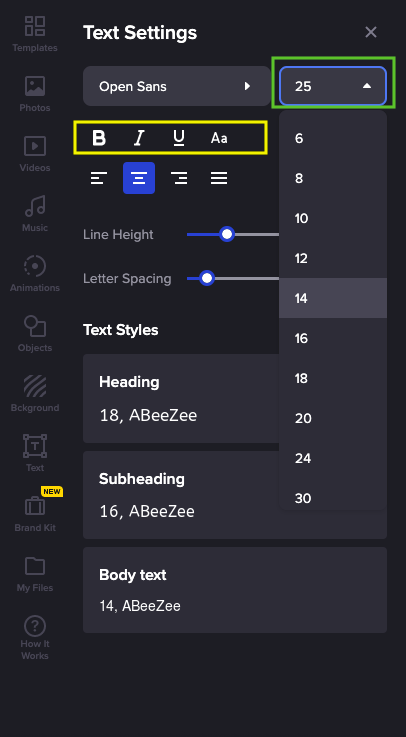 3. The text location in the editing box can be set as left-aligned, right-aligned, centered, and justified.
Line height and letter spacing can be changed according to your settings: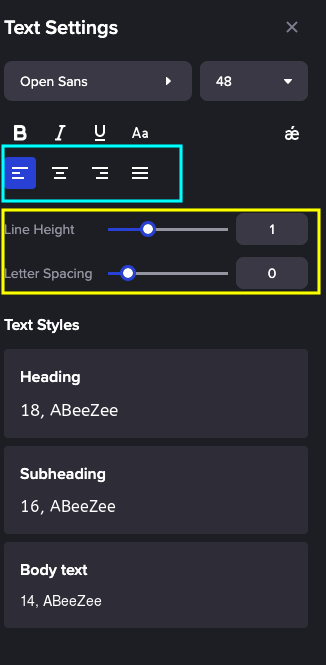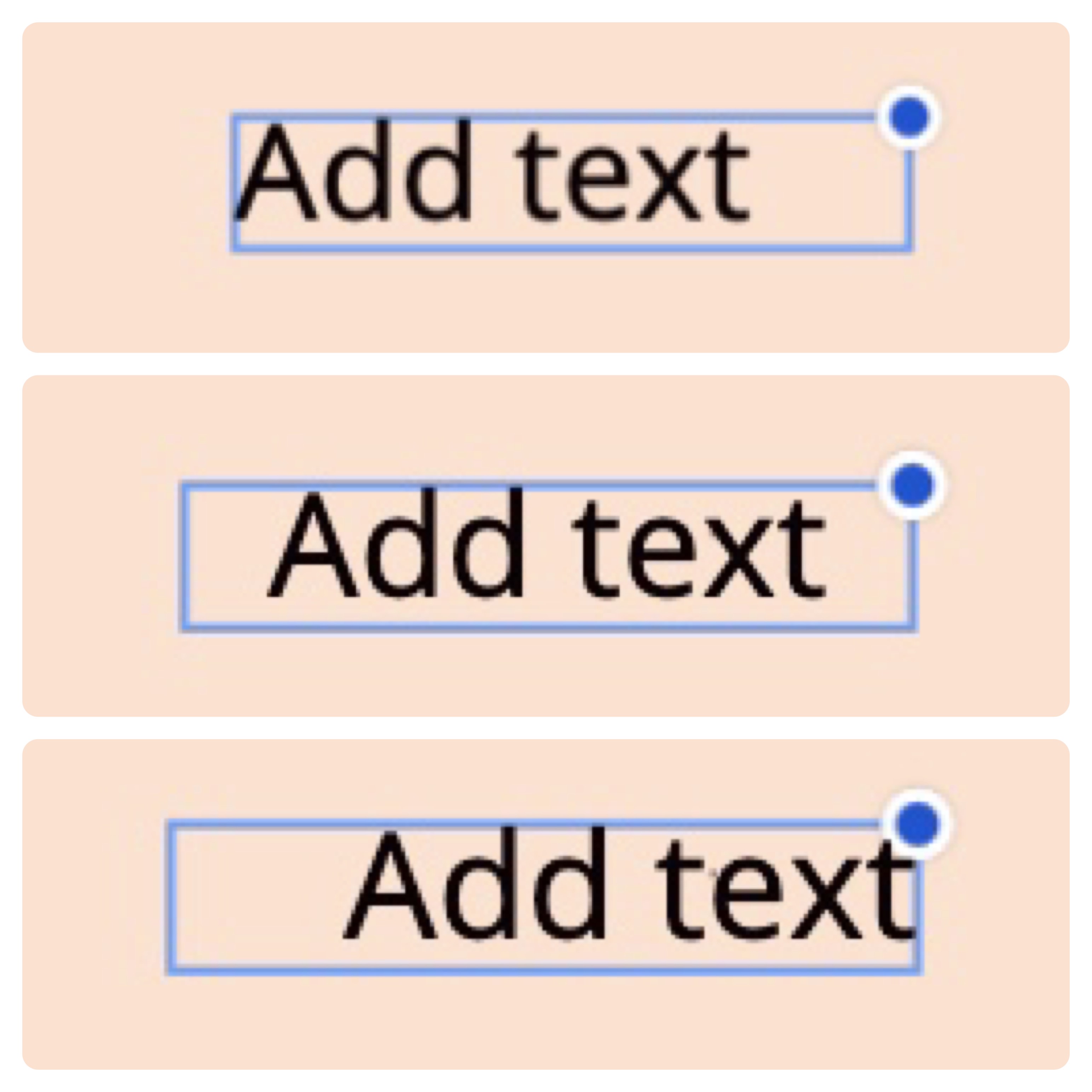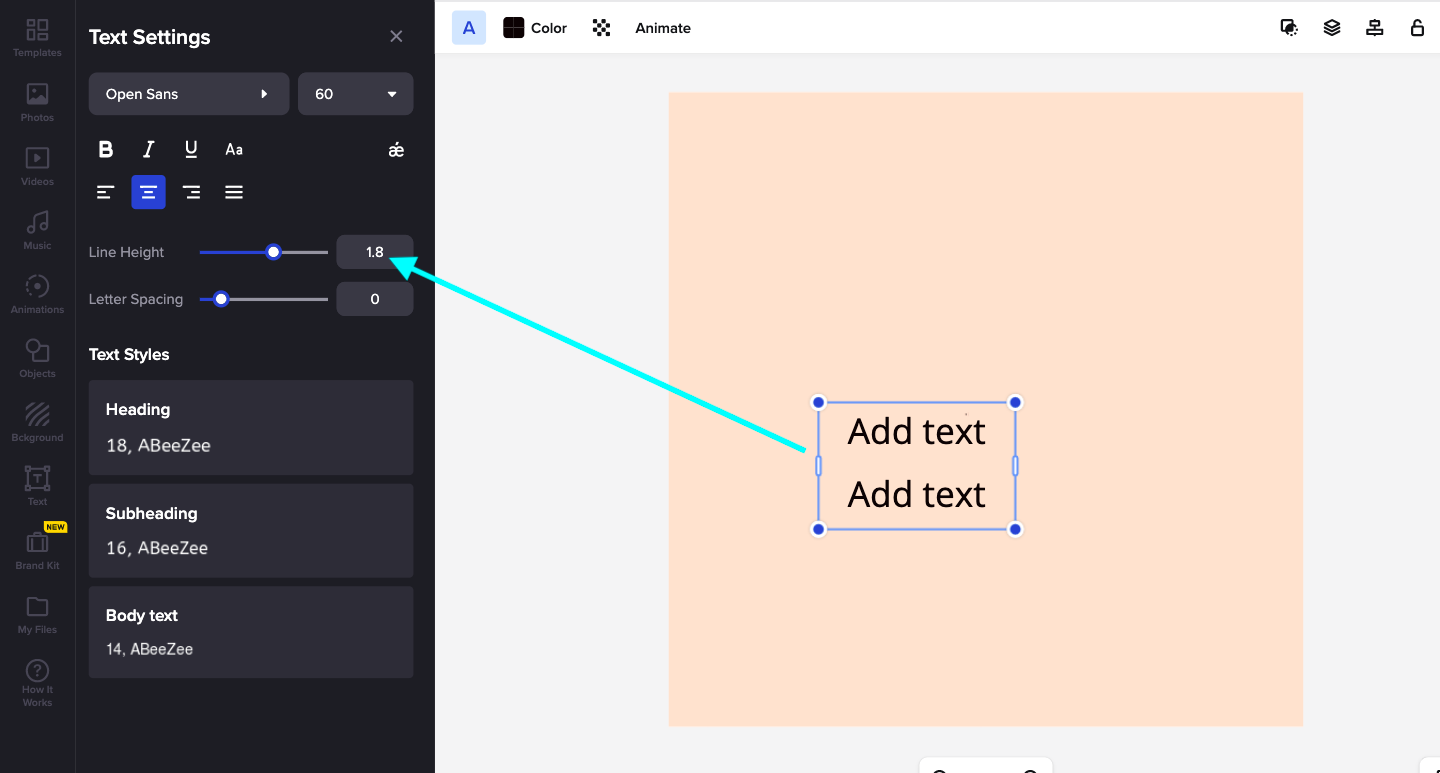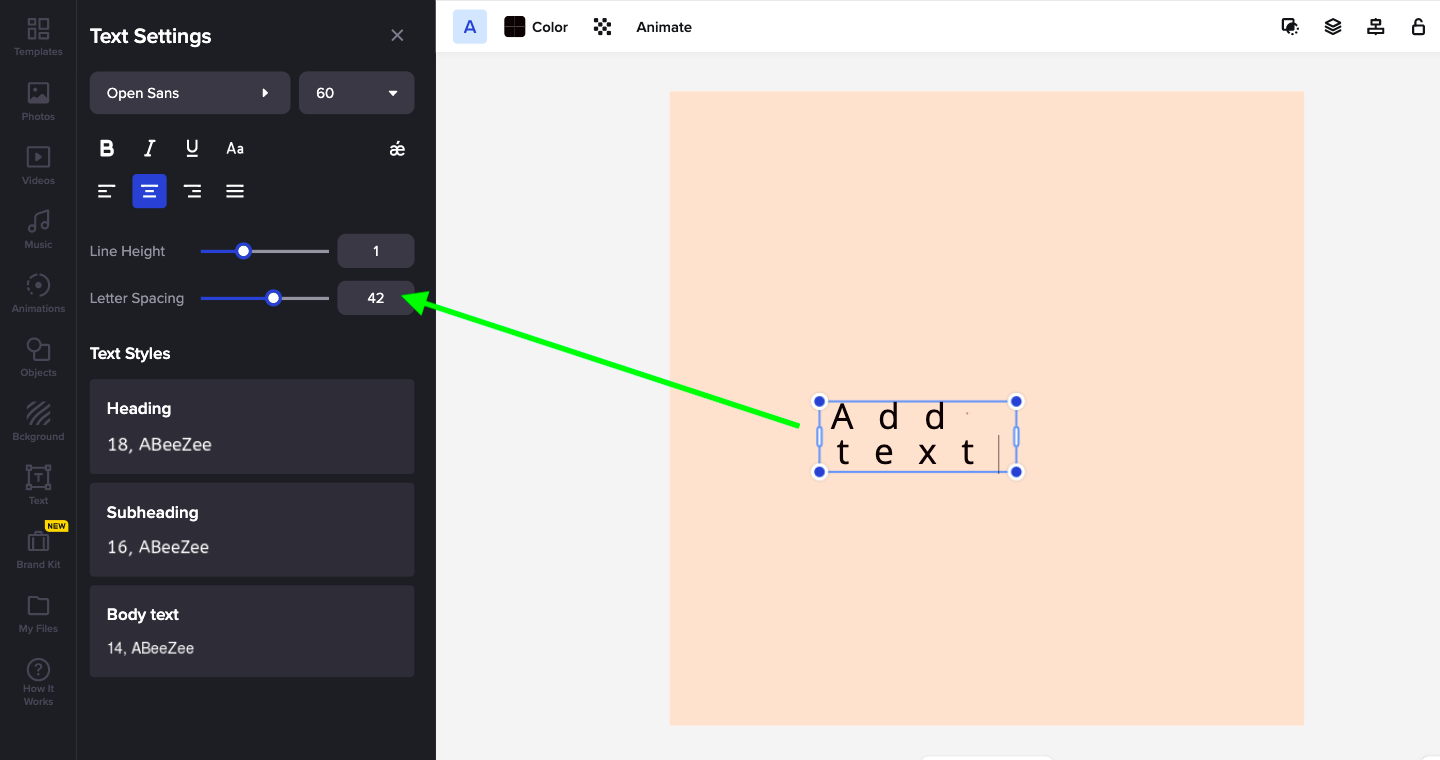 4. If your passage requires some special symbols, you can find them in the right corner under the Font Size box: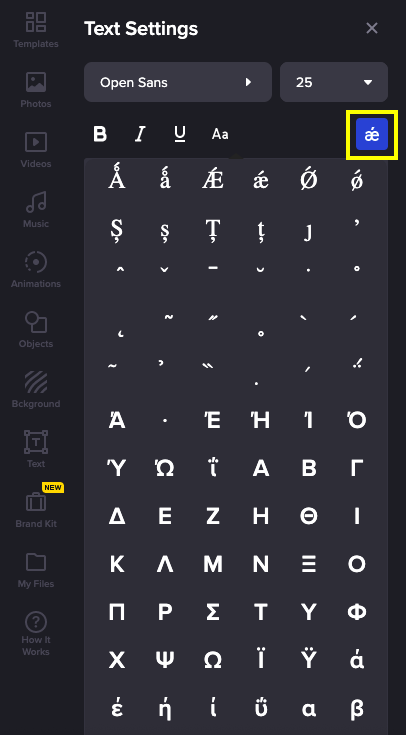 5. To change the color of the text you should tap "Color" on the upper-right left menu.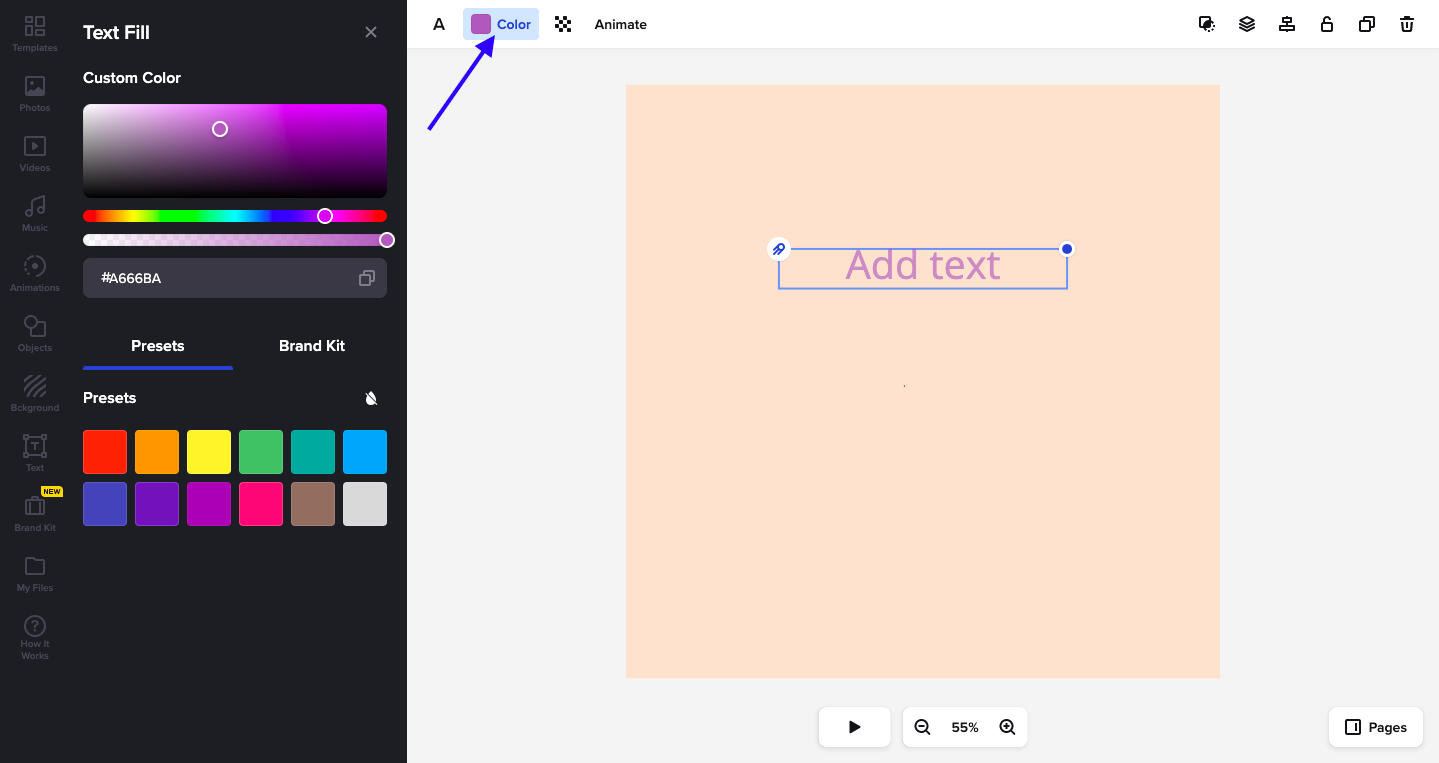 6. Text transparency can be adjusted by clicking "Transparency" on the upper-right left menu: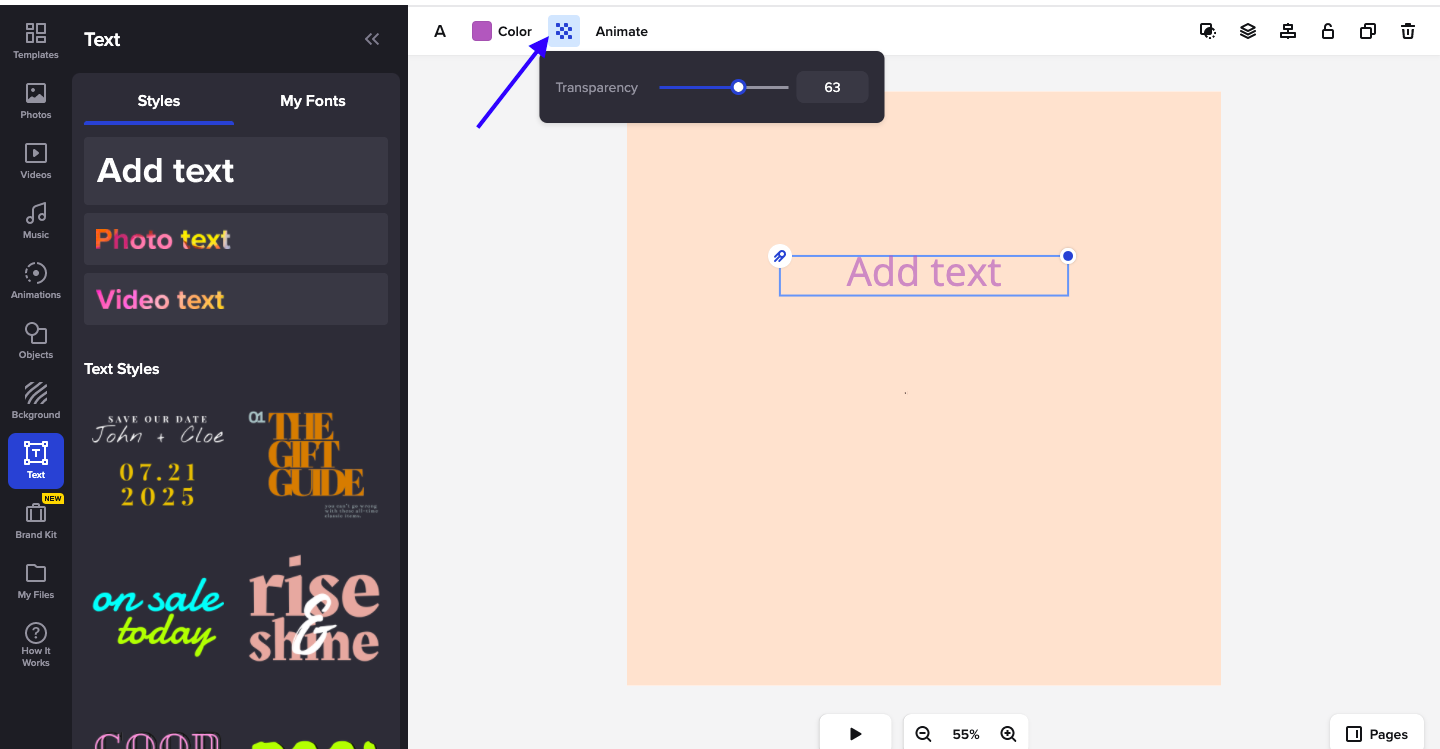 7. To animate the text, tap "Animate" on the upper-right left menu and choose the option you like. You can also choose the delay option, to control when your effect should start playing: