A Brand Kit is a great way to keep all your designs cohesive. It allows you to quickly access assets (fonts, colors, logos) and apply them to your designs.
Brand Kits help you save lots of time. We'll cover everything you need to know about them, including how to add them to your account and use them in your designs.
How do I add a Brand Kit to my account?
It's easy! You can do so in just a couple of steps:
Step 1: Head over to your artboard in VistaCreate.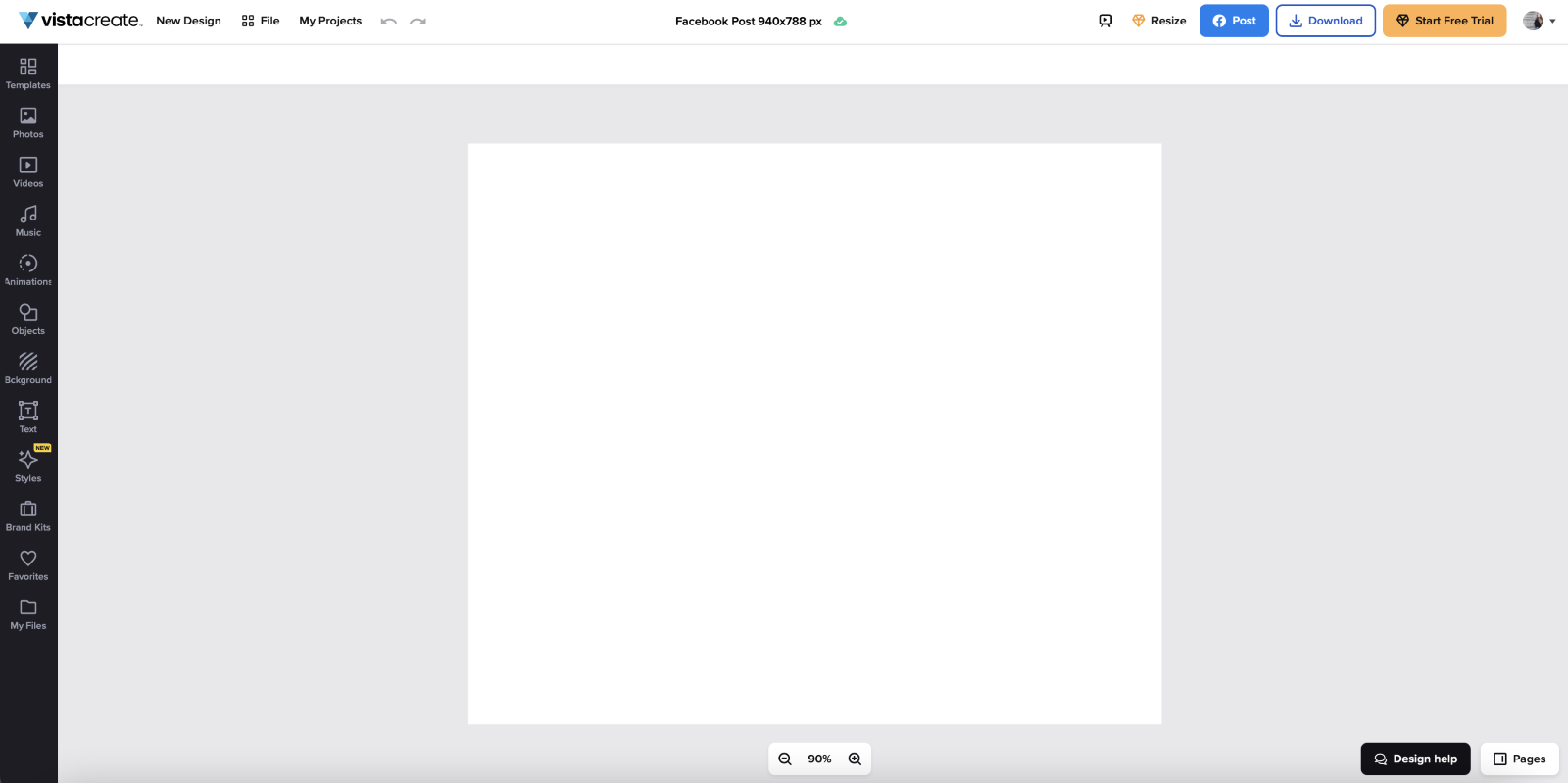 Step 2: Click on the "Brand Kits" tab on the left side of your artboard.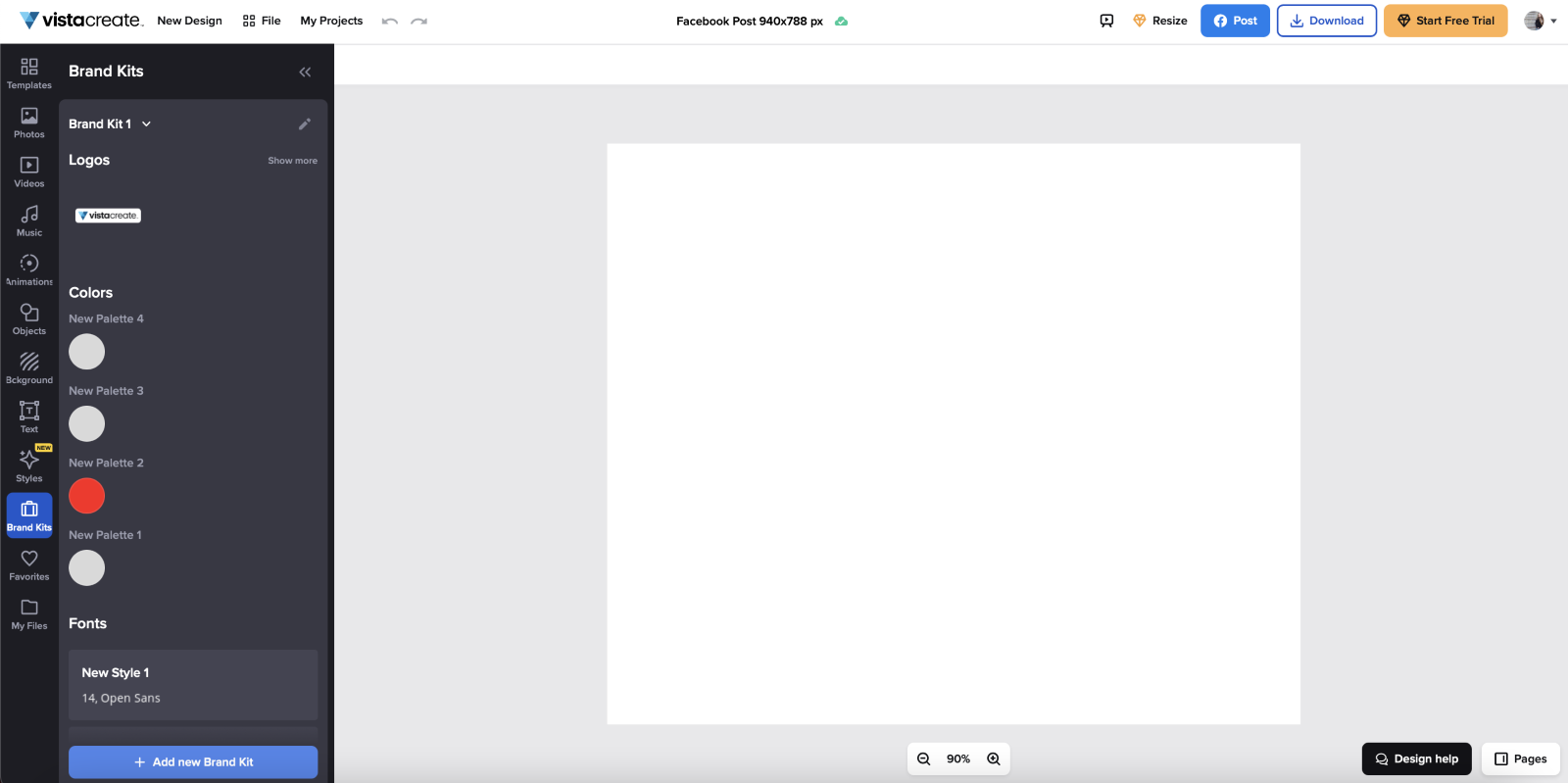 Step 3: Click the "Add new Brand Kit" icon.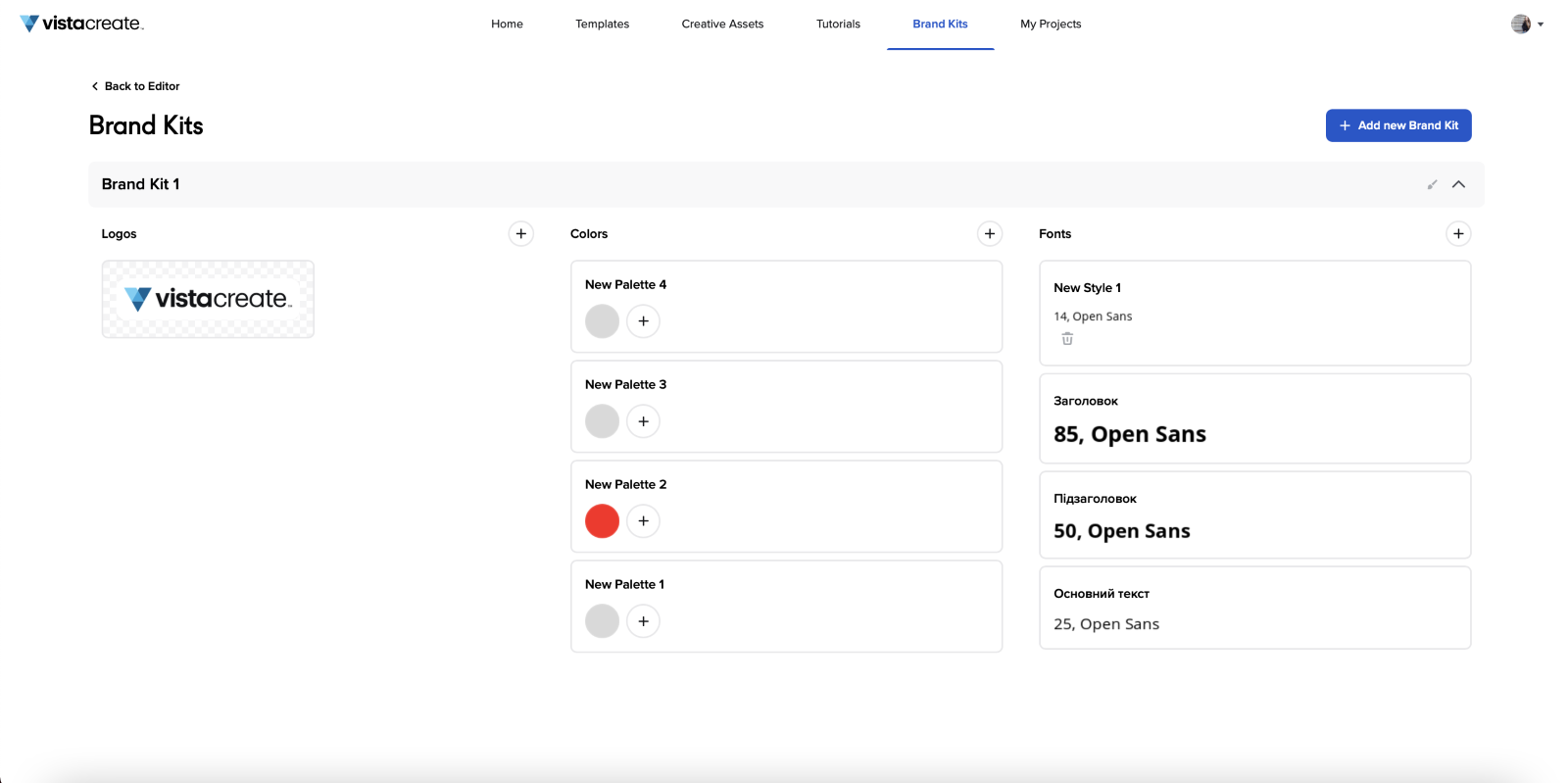 Step 4: Add your brand assets: logos, colors, fonts.
How to add a logo to Brand Kits
You can upload a logo from your computer or create a new one using VistaCreate'sLogomaker. The Logomaker is a great starting place to build your branding. Once created, your logo will be stored in Brand Kit; use it whenever you need.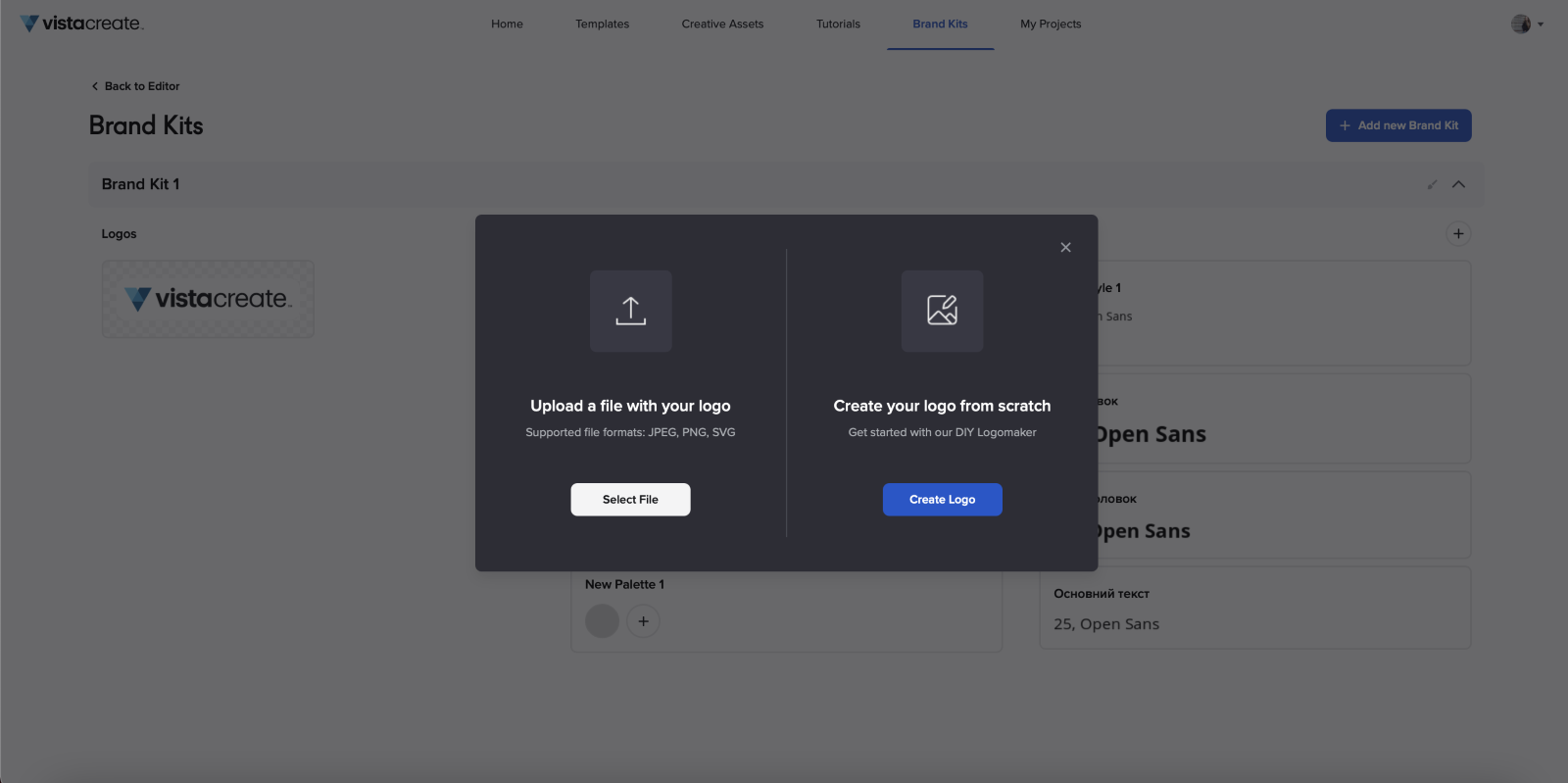 How to add a color palette to Brand Kits
You can add new colors by typing in color codes.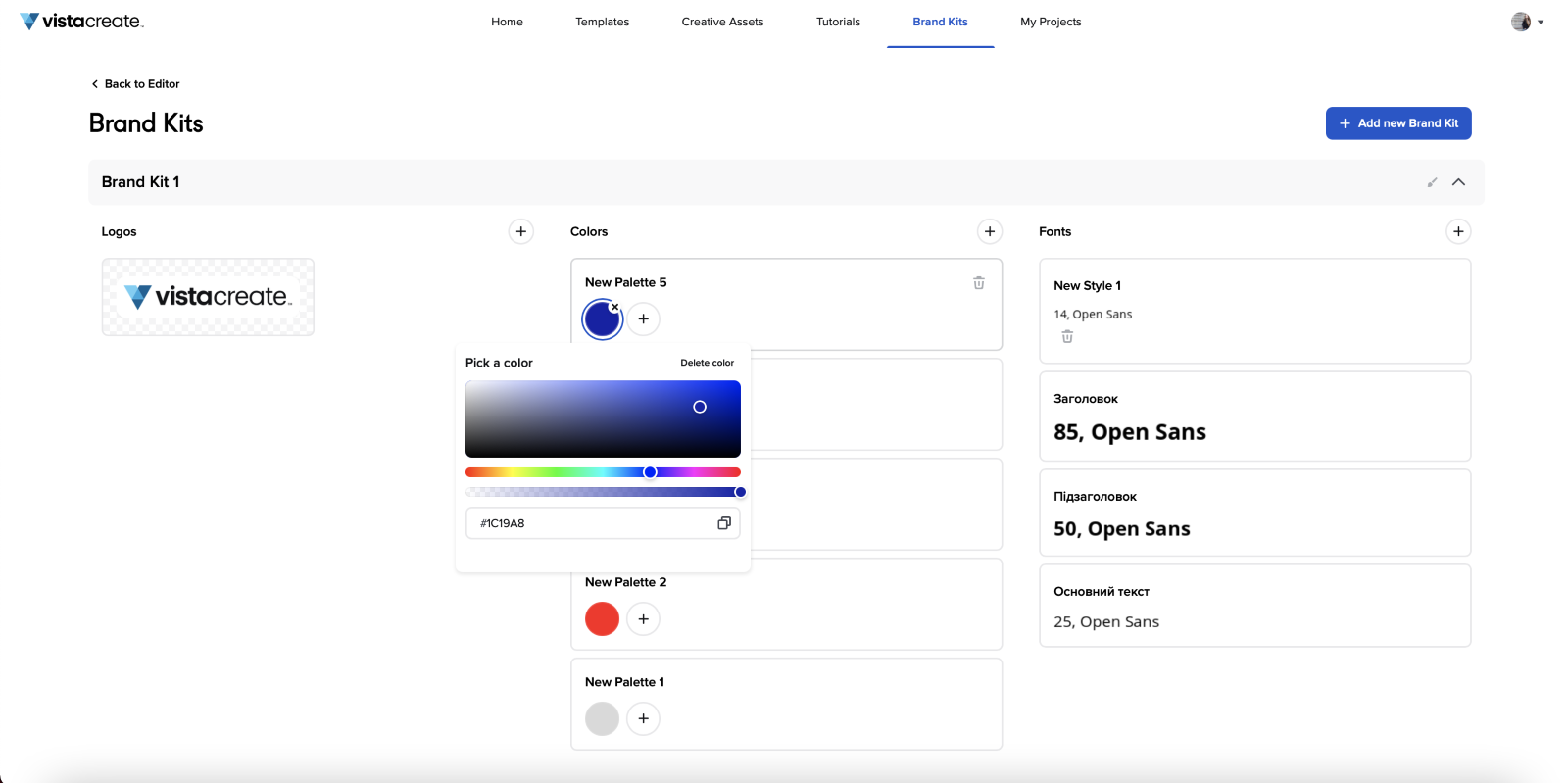 How to add fonts to Brand Kits
Choose your font family, line height, line spacing, and more. You can also upload your own; just click the "upload font" button as you're searching among fonts.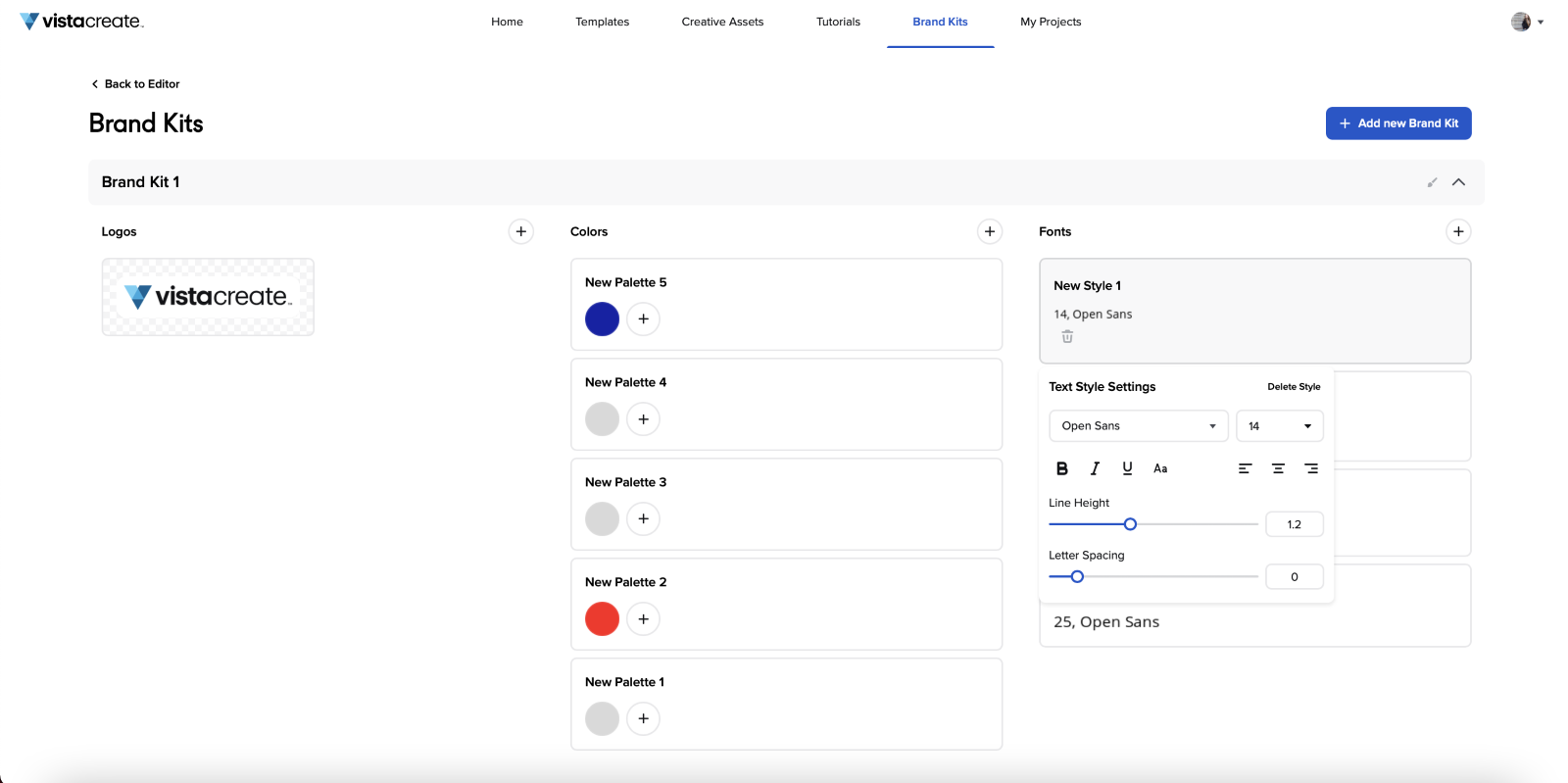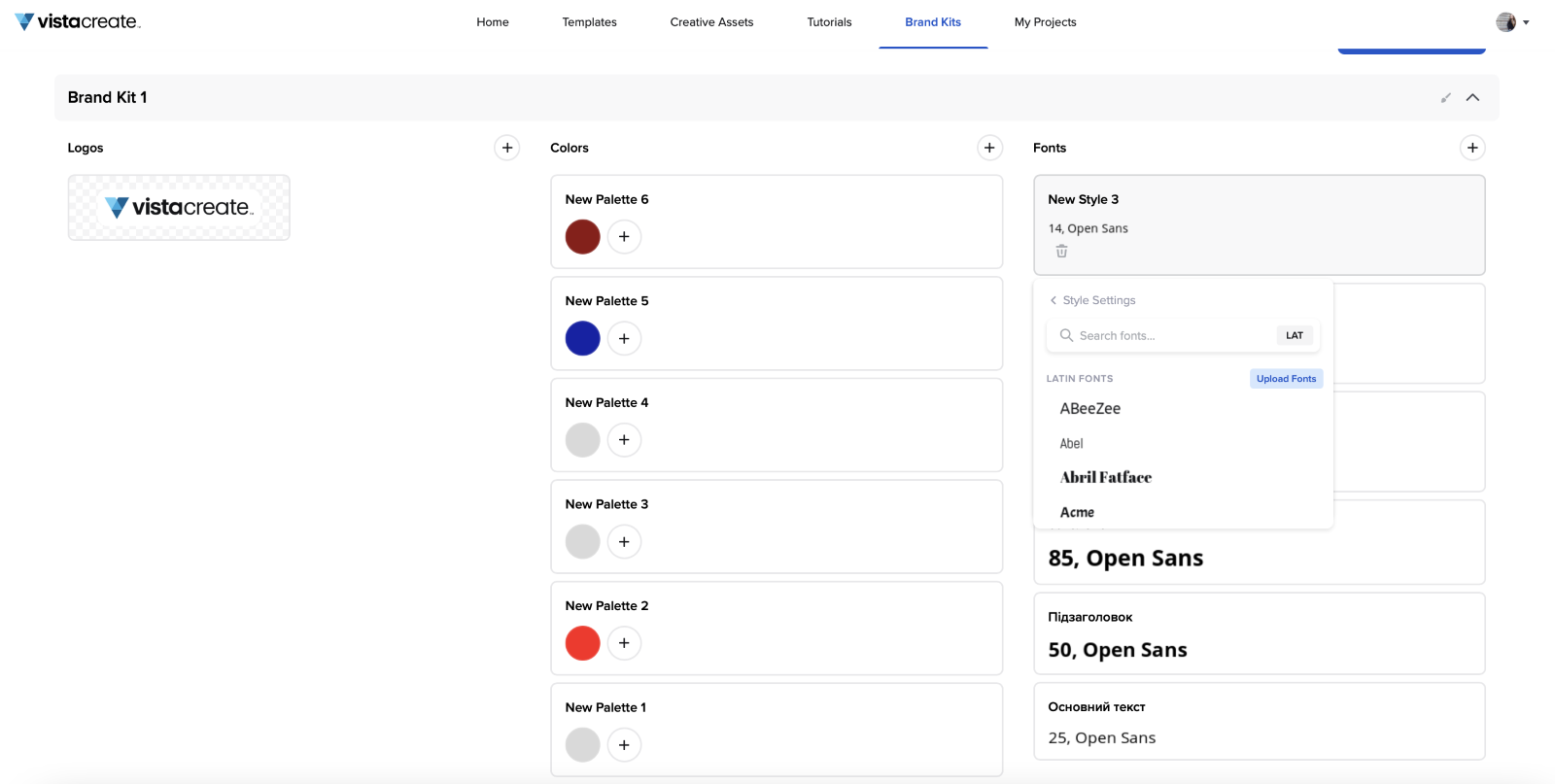 How to apply your Brand Kit to your templates
Now that you have your Brand Kit, you can easily select your brand assets and apply them to your designs.
To do this, follow these steps:
Step 1: Choose your template.
Step 2: You can access your brand assets (color palette and fonts) from the Styles tab. Head over to the "Styles" on the left.
Step 3: Once you're in the Styles tab, select one of your Brand Kits.
Step 4: If you'd like to change the colors of your current template to fit your brand colors, click shuffle on the color palette to find the best combination.
Step 4: To change fonts, select the ones from your Brand Kit in the Styles tab.
Step 5: Easily add your logo to the template by accessing it in the Brand Kits tab. Select it and add it to your template.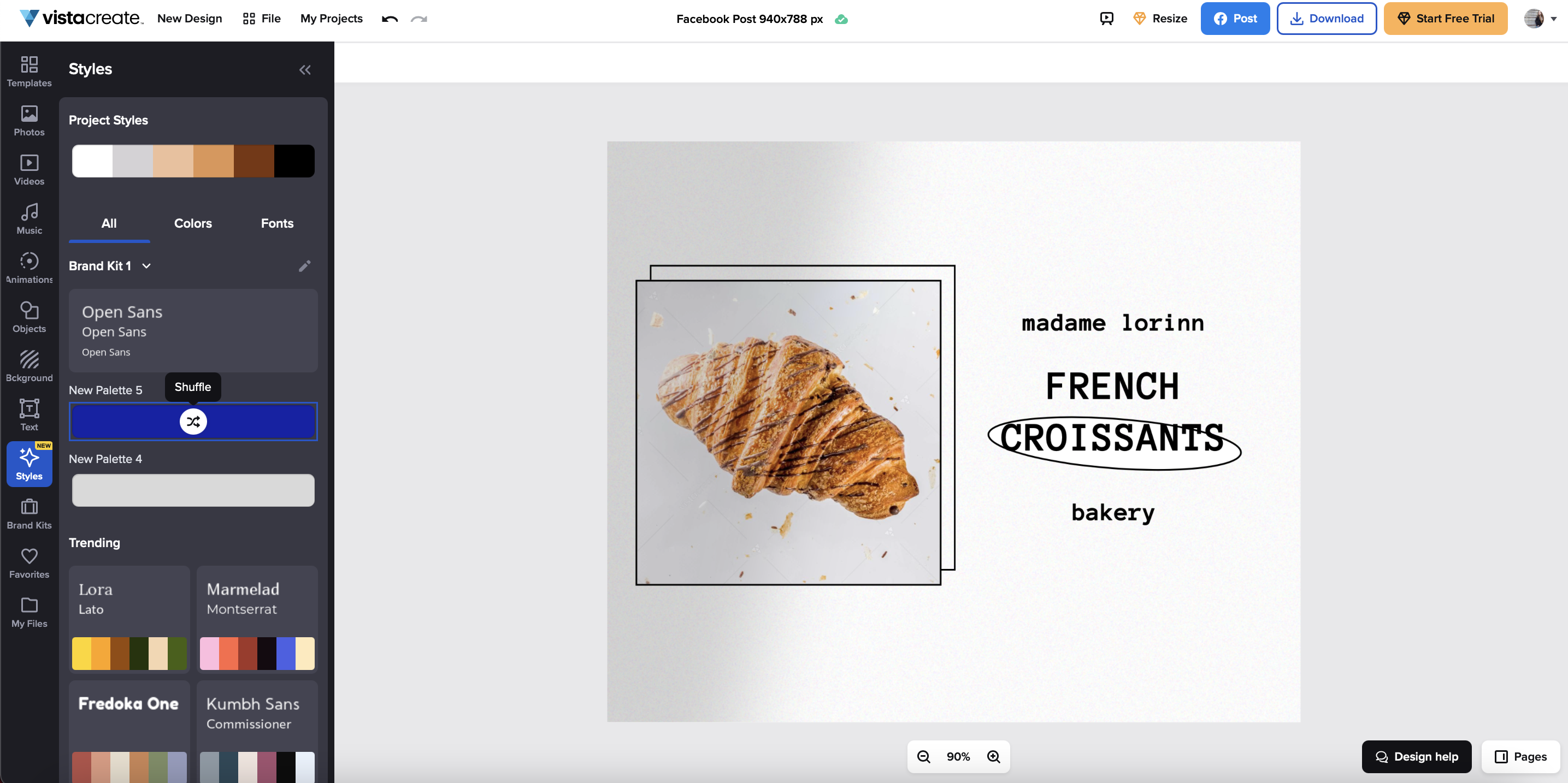 Happy designing!