You have access to millions of Creative Assets in VistaCreate. This includes royalty-free photos, videos, and vectors on any topic that you can use to create standout visuals for business or personal use.
You can find all files in the Creative Assets tab at the top of the Homepage. All the content in this section is provided by our partner, Depositphotos. With a VistaCreate account, you have full access to one of the richest stock libraries.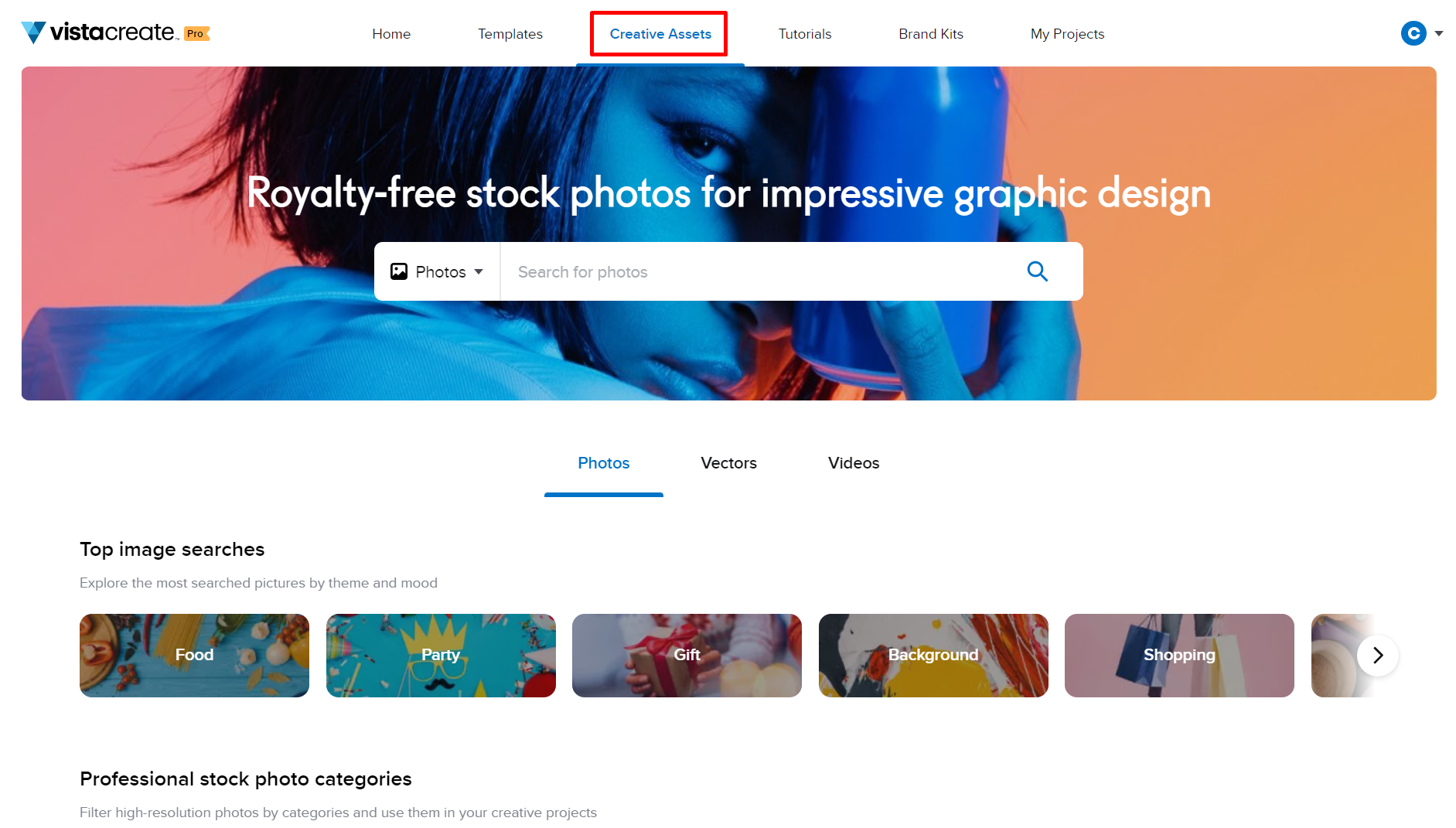 How can I find the file I need?
You can choose from the most popular categories to find an image/video/vector you need or narrow your search by entering a request into the search bar.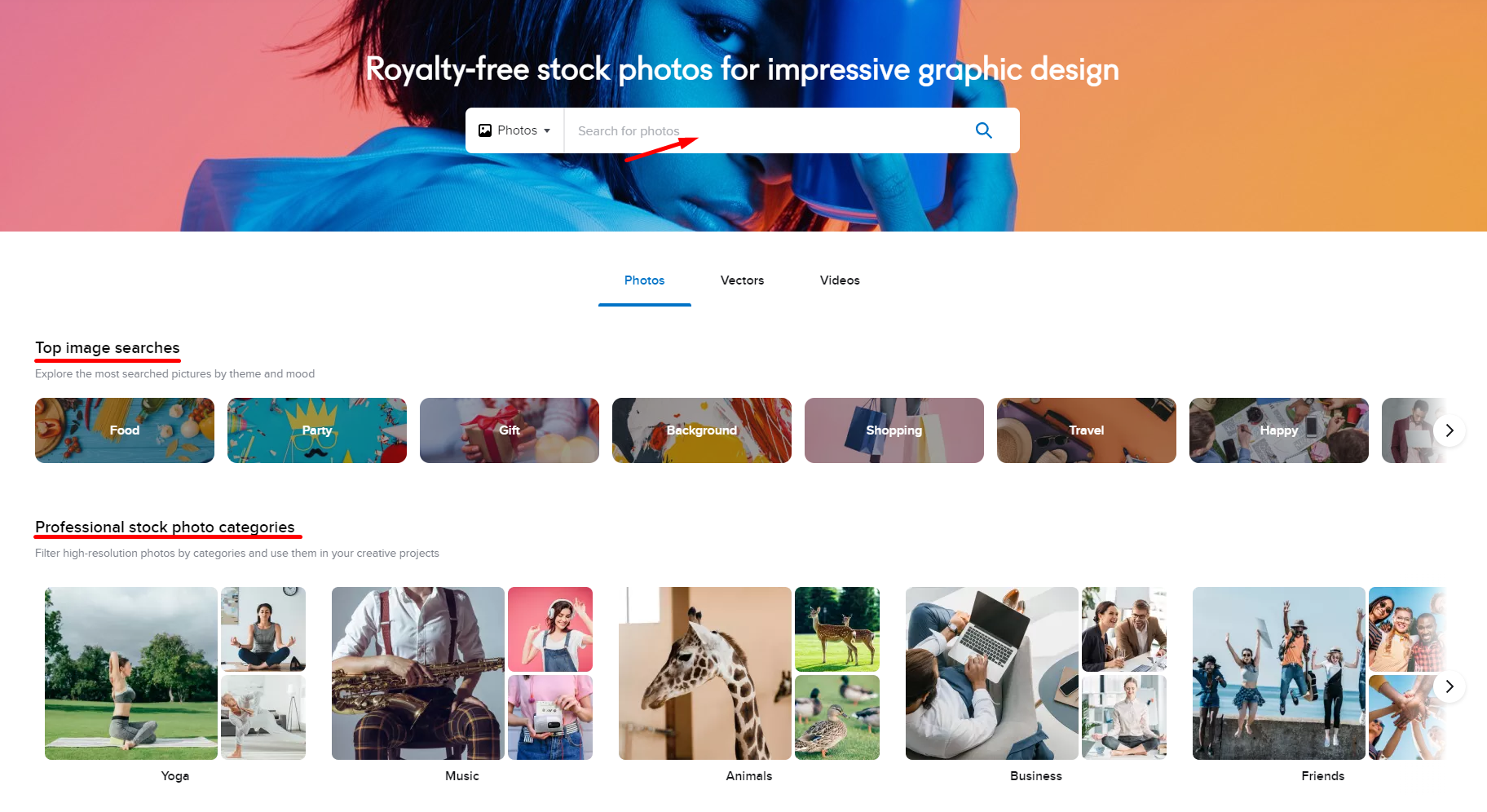 Use filters to quickly find whatever you need:
Location (Indoor/Outdoor)

Image orientation (square, rectangle-vertical, or horizontal)

Isolated/non-isolated

Season or/and time of the day

Presence of people (yes/no)

Image main colors
You can choose additional categories: Popular, Trending, and Newest. Videos can also be filtered by resolution (720p, 1080p, 4K).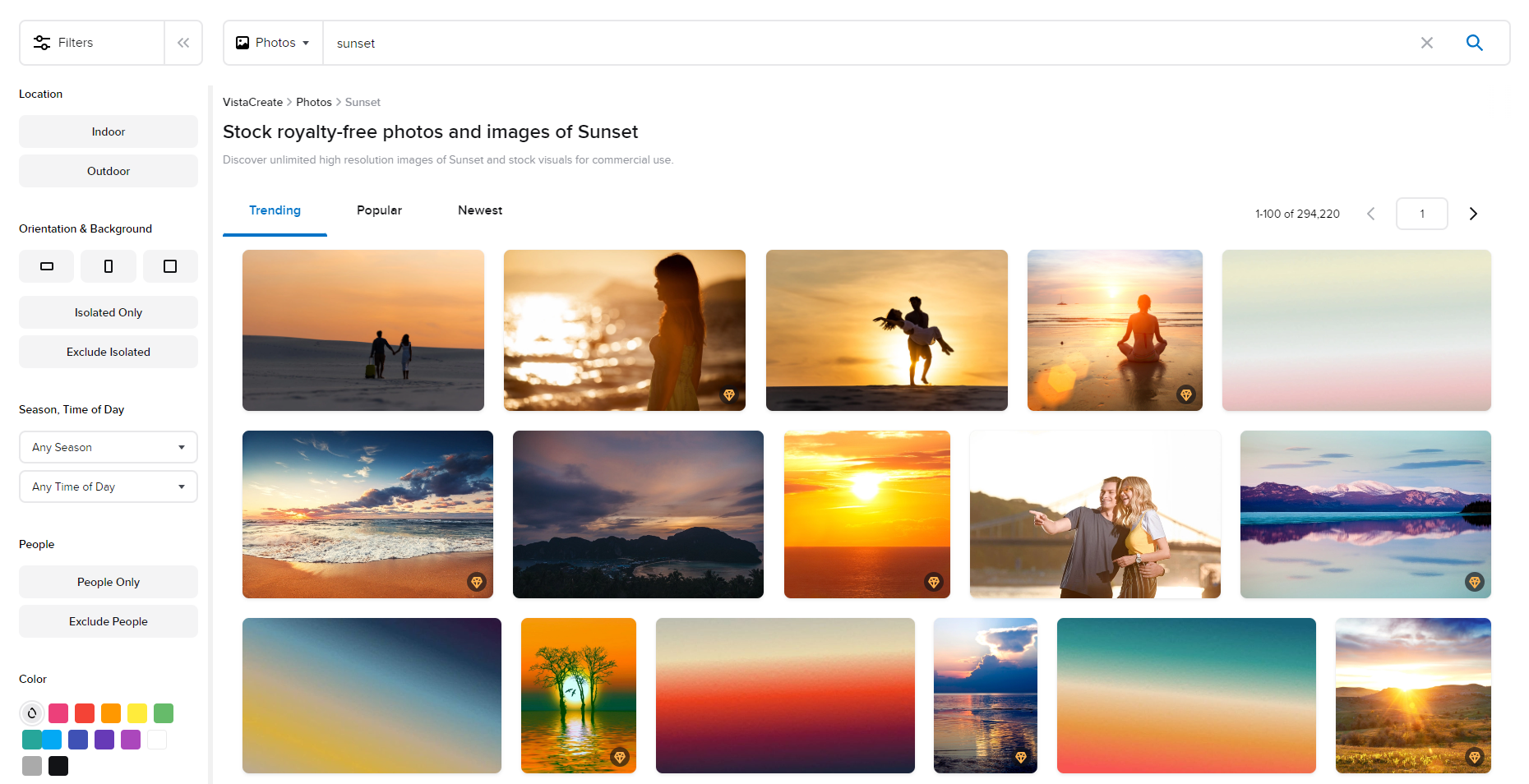 Some assets are labeled with a diamond icon. This means the content is available for Pro users only.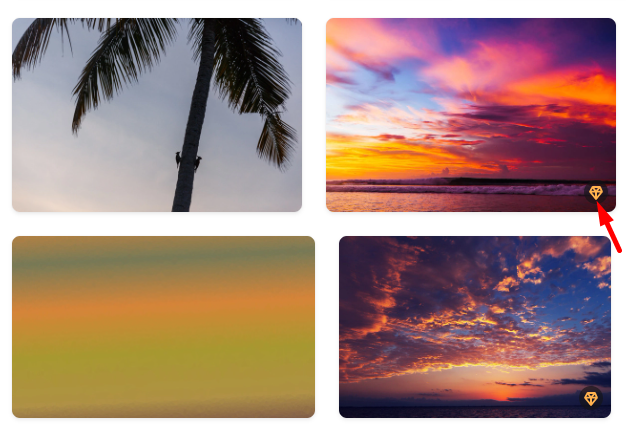 To access creative assets (stock images, vectors, videos) marked with a diamond icon, you must upgrade to a Pro plan.
If you are a Starter plan user, you have access to a library of 1 million creative assets that you are free to use in your designs. If you have a Pro plan, you have access to more than 7 million creative assets to use for your projects.
Image, video, template, and vector licensing
Our License allows you to use content:
for commercial and personal projects

for web, apps, games, social and printed media

for an unlimited number of times

from anywhere in the world

for making modifications and derived works
Our License doesn't allow you to:
resell, assign, transfer, or sub-license the content

use in digital or printed items intended for resale