1. Should each member of my team have their own Pro account?
No, this is not required. Each team member only needs to create a free Starter account and then accept your invitation to a team space. Note that only a Pro user can be the team owner. This is because the functionality is a Pro feature.
2. How many teams can I create on my account?
It's possible to create one team on one Pro account. The team can consist of up to 10 members.
3. Can I move a team project to a personal account?
It is not possible to move a team project to a personal account. However, you can start making a design on your personal account and then continue working on it in a team space. You can share a design with your team by moving or duplicating projects from your personal account.
To do so, switch to your personal account and go to the My Projects tab. Then, find the project you want to share. Click on the 3-dot icon in the upper-right corner of the project's preview to access all sharing options.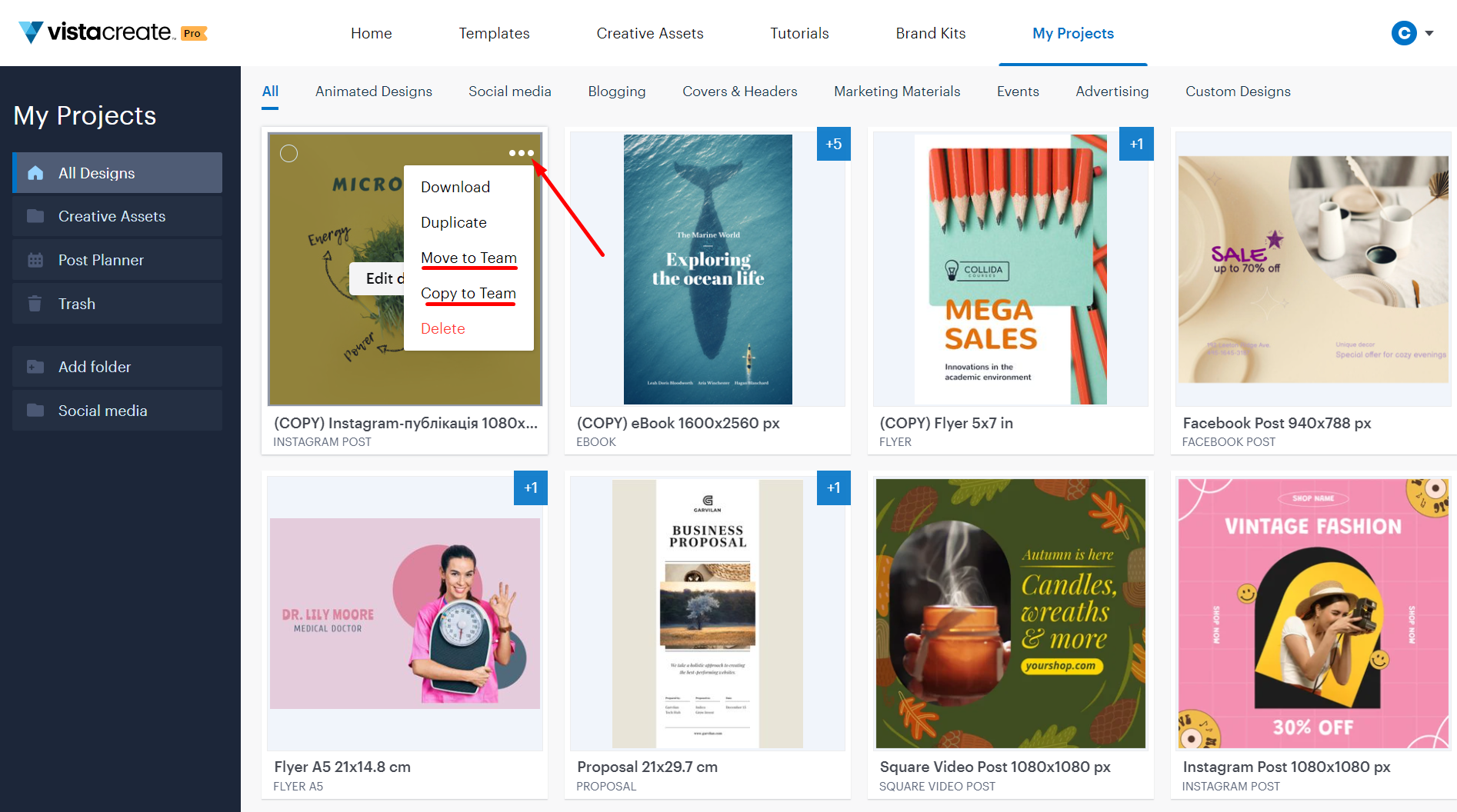 4. Can I use my team account in the mobile app?
For now, you can only work from a personal account in the VistaCreate mobile app.
5. Can my team members work on a design simultaneously?
All team members can work on the same project, but not at the same time. Once a team member is done making edits, they need to close the project so that another team member can continue editing.