In VistaCreate, you can easily add music or sounds to your design either by using our library of tracks or by uploading your own files. This can help you make your content more engaging, especially when working with video formats, such as Instagram Stories, square video posts, or TikTok videos.
How to add music to your design
Step 1: Find the Music tab in the sidebar menu of the artboard.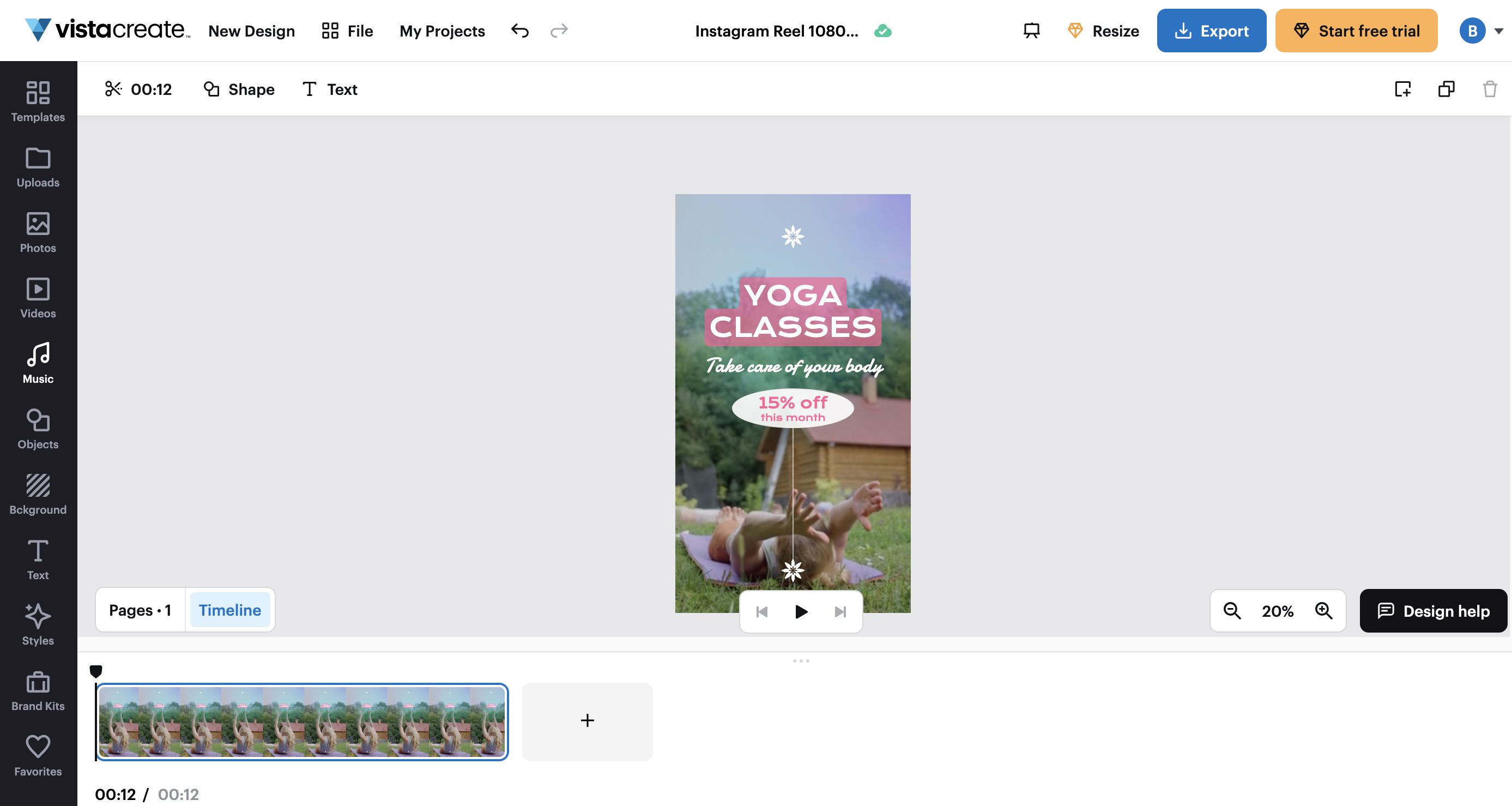 Step 2: Browse different categories in the Explore tab to select the perfect mood for your design.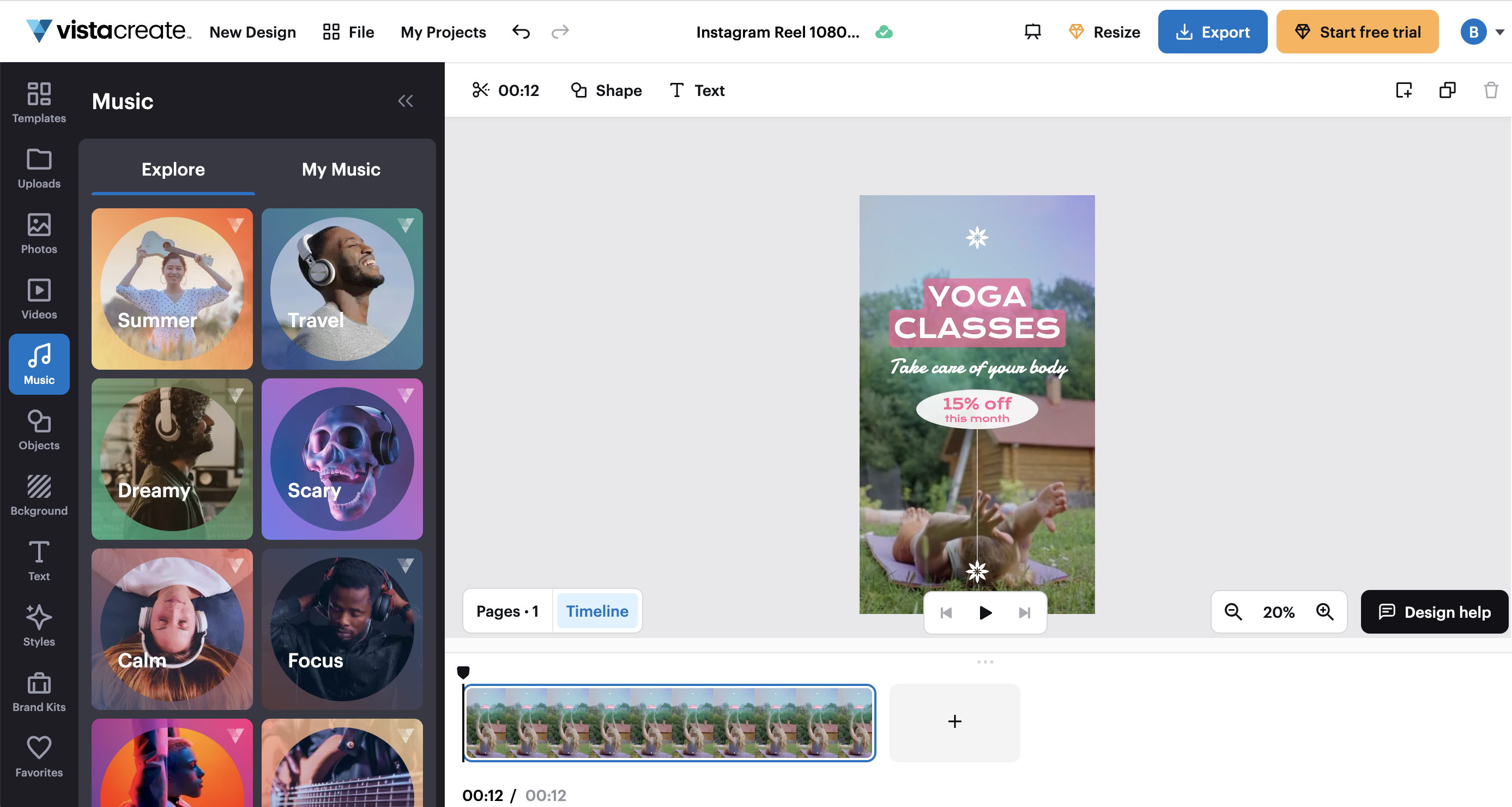 Step 3: Listen to music in the selected category and choose a track you like. Note that you can add any track to Favorites by clicking the heart icon next to it.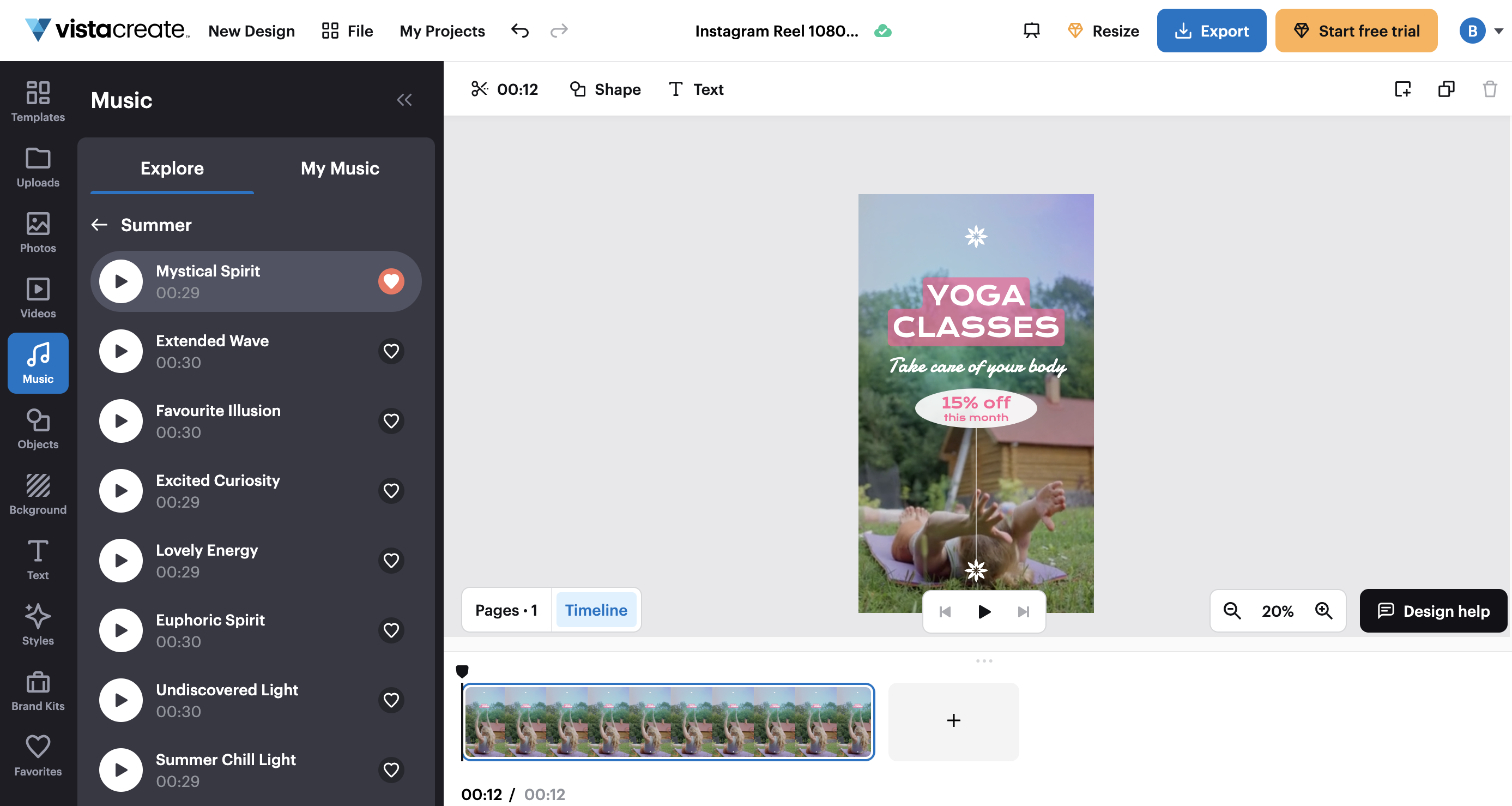 Step 4: Adjust the selected track to your design by dragging it onto the timeline and picking the part that fits. You can also add the fade effect to the track if needed.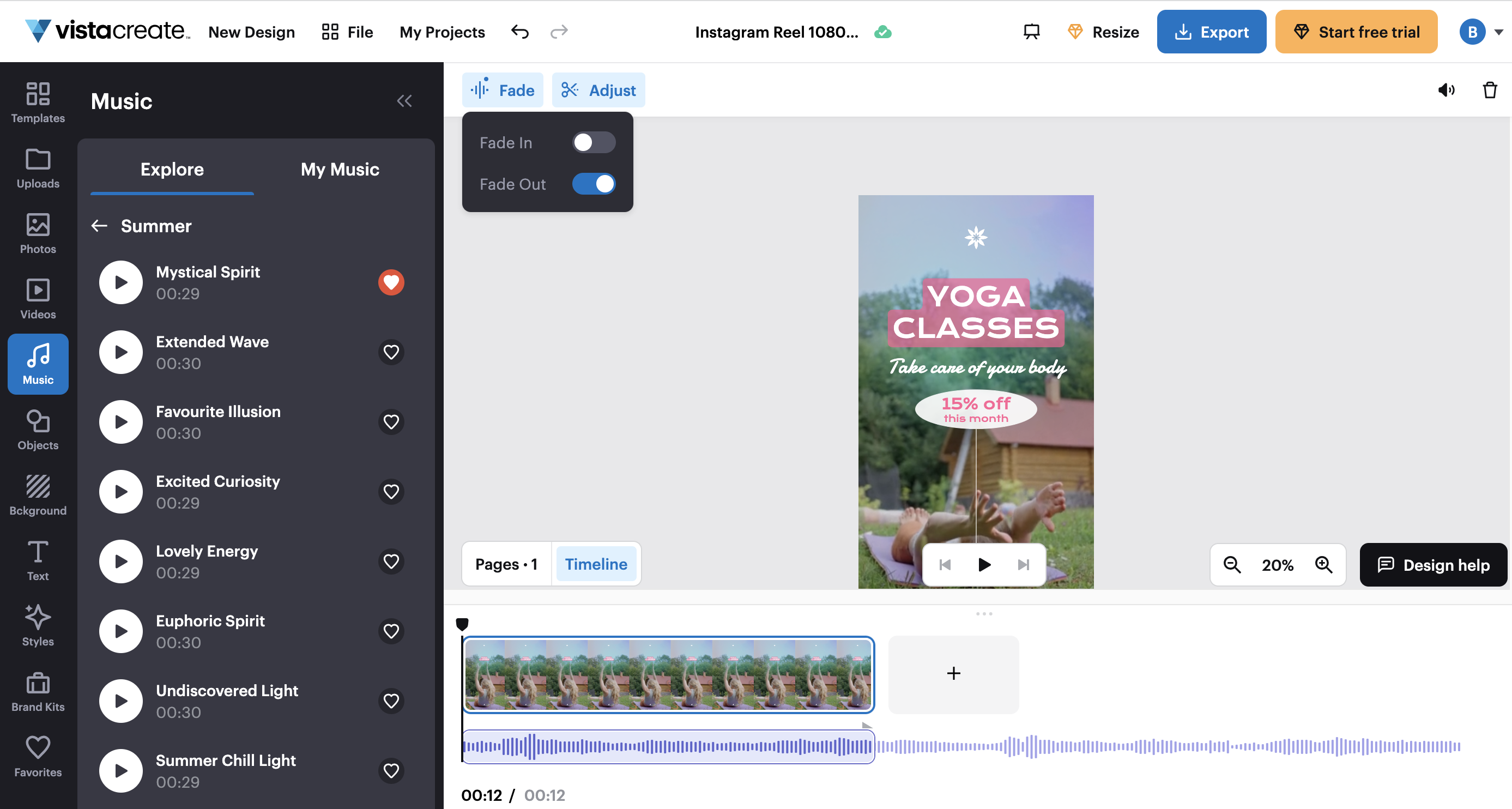 How to upload your own music to VistaCreate
Step 1: Find the Music tab in the sidebar menu of the artboard. Then, click "My Music".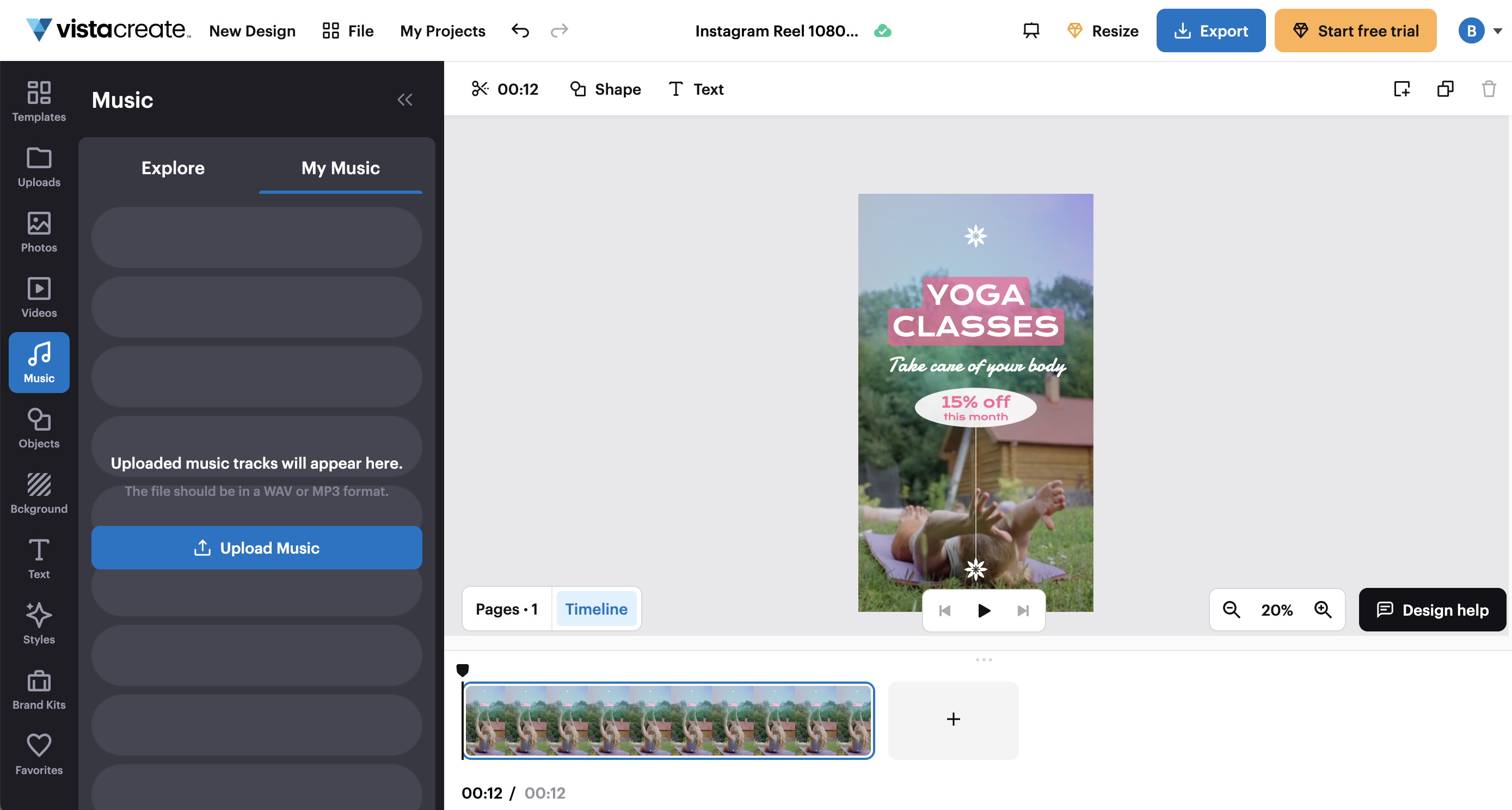 Step 2: Click "Upload Music" to pick a track from your device.
Step 3: Use your uploaded music in your project.
🤓 Keep in mind:
You can add music in WAV or MP3 formats only.
The size of your file shouldn't be more than 50 MB.
You can't add your own music when designing on mobile, but you can use sounds from the VistaCreate library.