In VistaCreate, you have the option of collaborating on your designs together with a team. To access the Team Account, you need to upgrade to VistaCreate Pro if you are a Starter user.
Once you activate the Pro subscription, you can create a team of up to 10 people and share your designs. Here's how you can move or copy your projects to the Team Account in 5 simple steps.
Step 1: Log in to your VistaCreate Pro account and click "My Projects" on the top bar of the home page.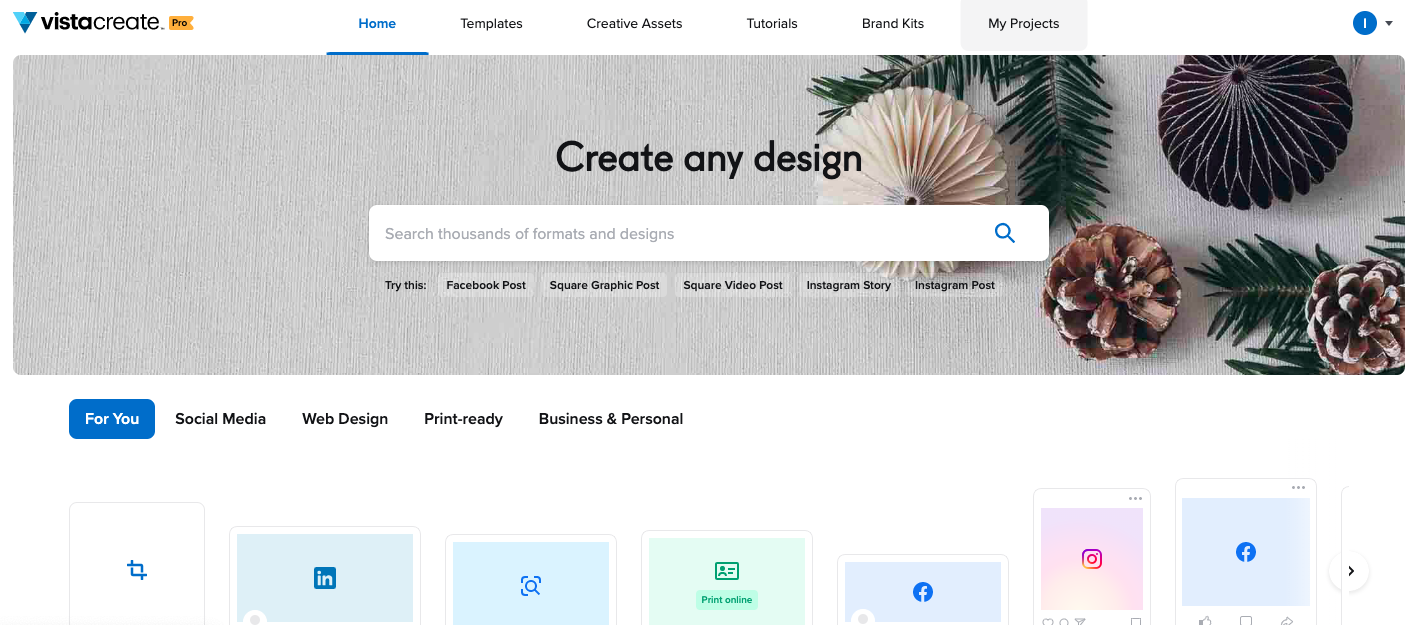 Step 2: Find the project you want to share with your colleagues and hover over the preview. You'll see three dots in the upper right-hand corner.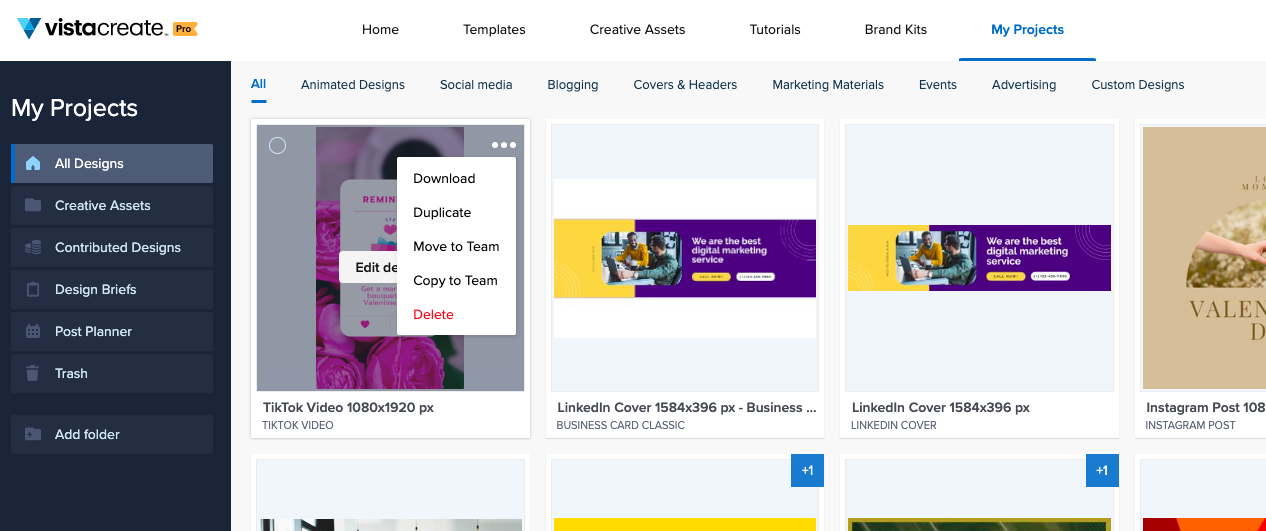 Step 3: Hover over the three dots to see a drop-down menu. Select "Copy to Team" or "Move to Team".
Note: If you select "Move to Team", then your design will no longer be stored in your personal account. By selecting the "Copy to Team" option, you duplicate your design, so the original project remains in your account.
Step 4: On the top panel of the artboard, you'll see a pop-up window stating your design has been successfully copied or moved. Click "View in Team account", and you'll be automatically redirected to your Team Account.

Step 5: Invite members to your Team Account and start designing together.