If you're making a video design and you want to adjust the duration of the whole video or each page separately, follow these steps:
Step 1. Click "Timeline" at the bottom of the artboard.
Step 2. Select a video page (or segment) you want to adjust.
Step 3. Move the slider to trim or prolong your selected page.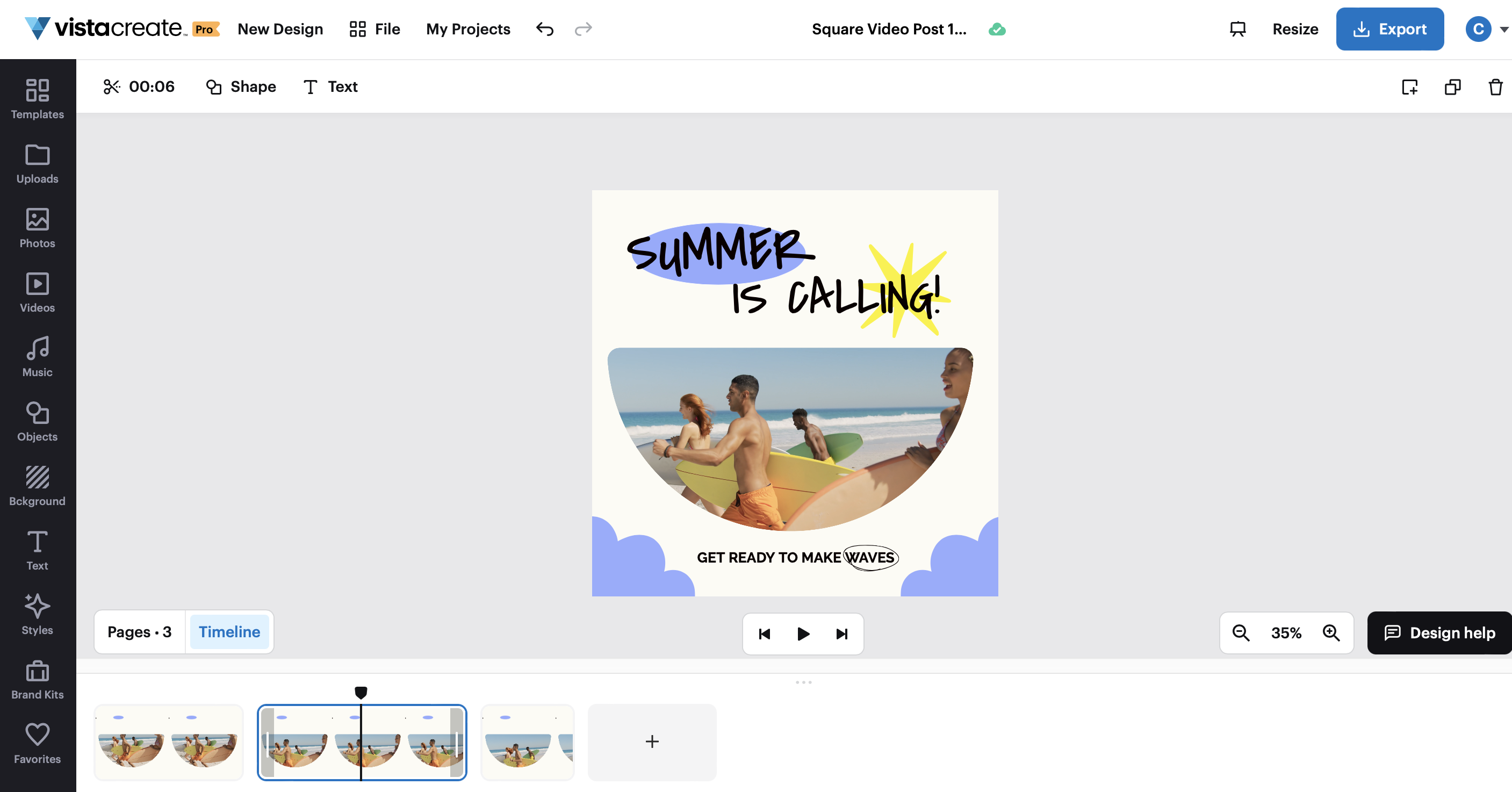 👉 Note that your video cannot be longer than 60 seconds.