When you're designing a multi-paged video project, you can add a delay between pages if needed by following these steps:
Step 1: Select a ready-made video template in VistaCreate or start a design from scratch.
Step 2: Select a video from the VistaCreate collection in the "Videos" tab or upload your own. To do so, go to "Uploads" and click "Upload Image or Video".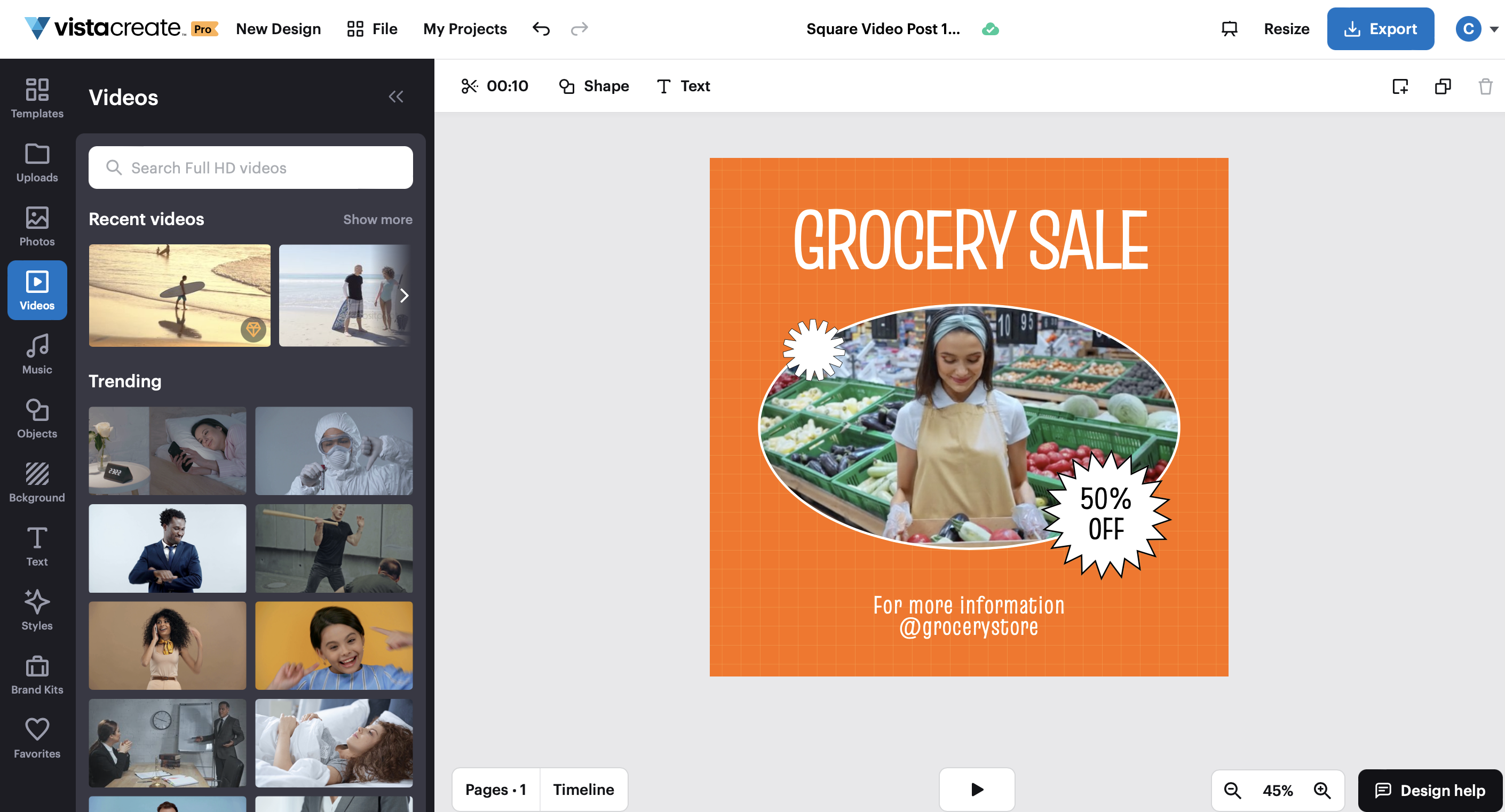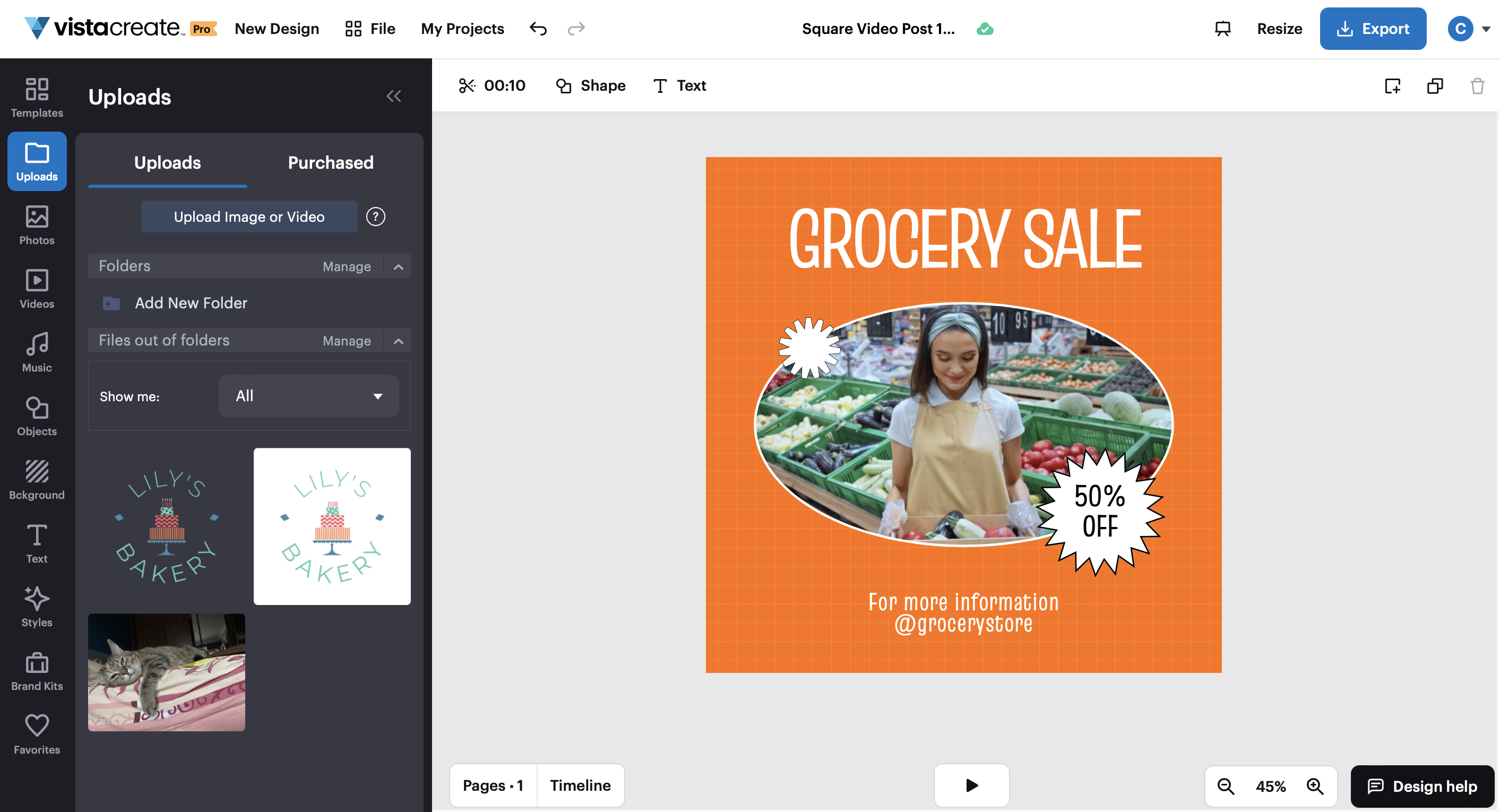 Step 3: Go to "Timeline" at the bottom of your artboard, right-click on a page, and select "Split Page" from the menu.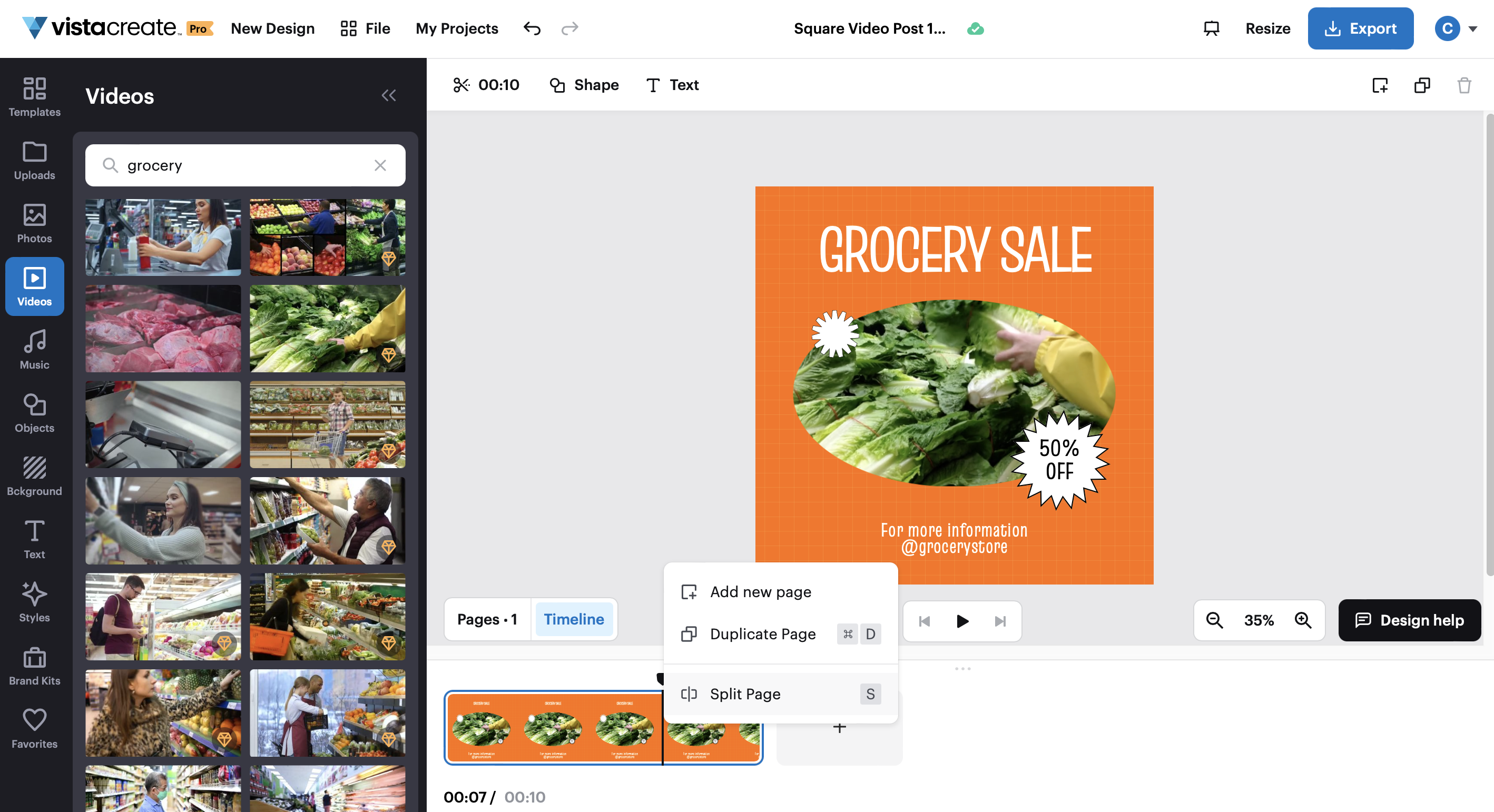 Step 4: Add an empty page to your project by clicking the "+" icon. You can also do so by right-clicking on a page and selecting "Add new page" from the menu.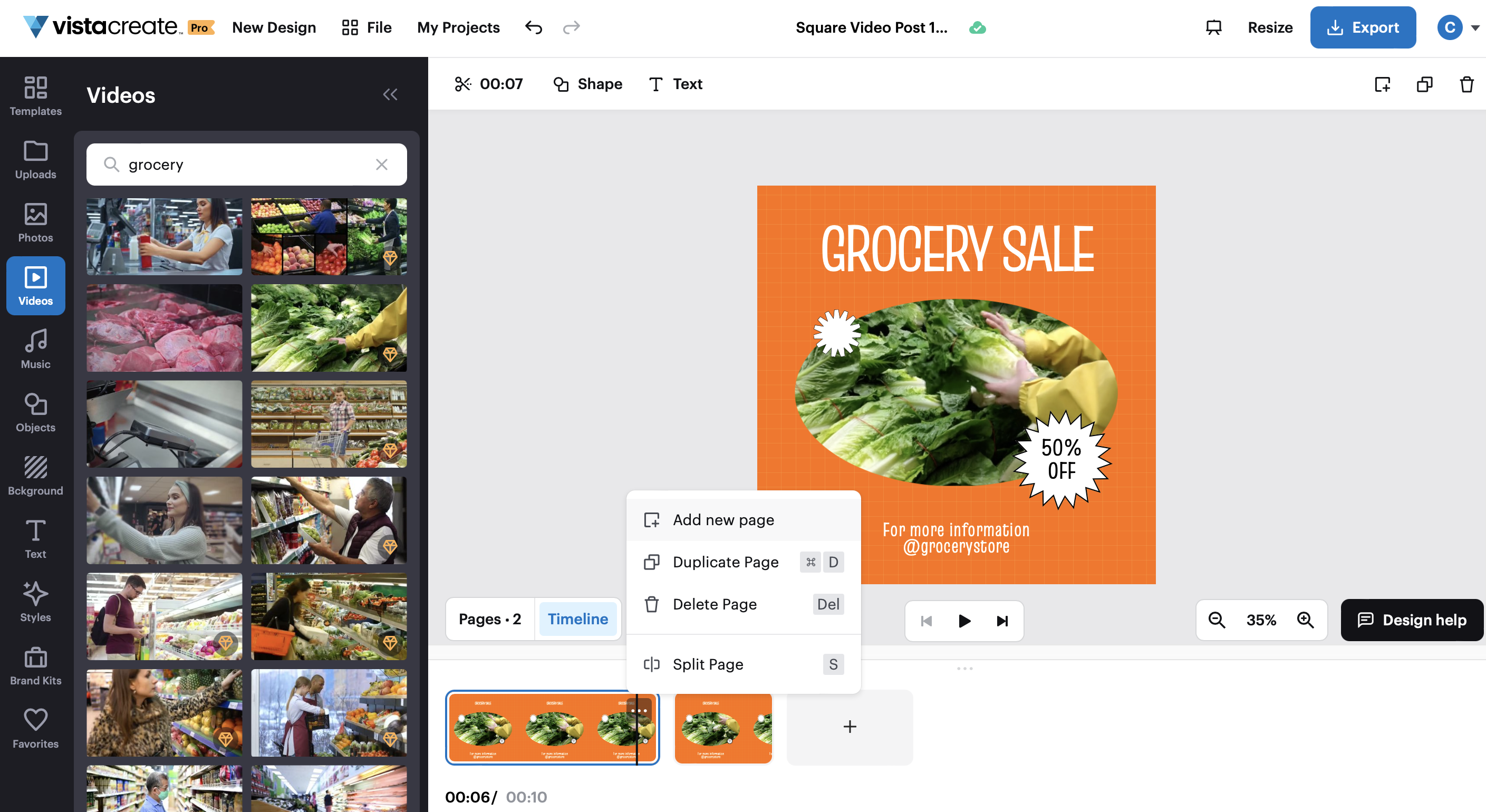 Step 5: Place a new page between your split pages by drag-and-dropping it.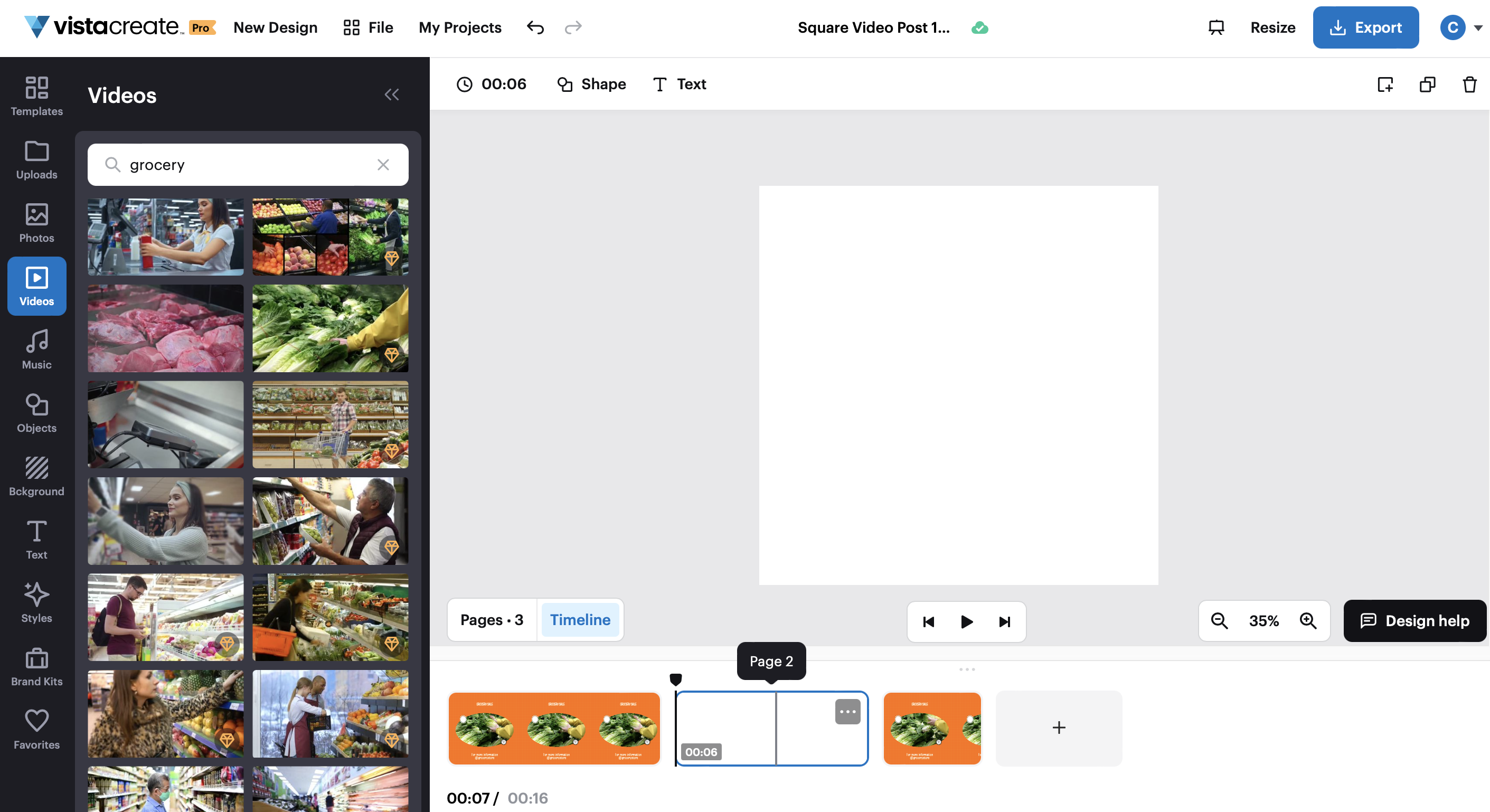 Step 6: Select your blank page and move the slider on both sides to adjust its duration.
👉 Pro tip from VistaCreate: A delay doesn't have to be an empty page. You can apply a background color from your design or add text and objects.