If you decide to cancel your VistaCreate Pro subscription, you can do so in your "Account Settings". When you cancel your Pro subscription, you automatically become a Starter Plan user and lose access to all the Pro features, tools, and creative assets. Note that you can renew your Pro subscription anytime.
Here's how to cancel your Pro subscription:
Step 1: Go to https://create.vista.com/home/ and log in to your VistaCreate account.
Step 2: Click on your profile picture in the upper-right corner of the page and select "Account Settings" from the drop-down menu.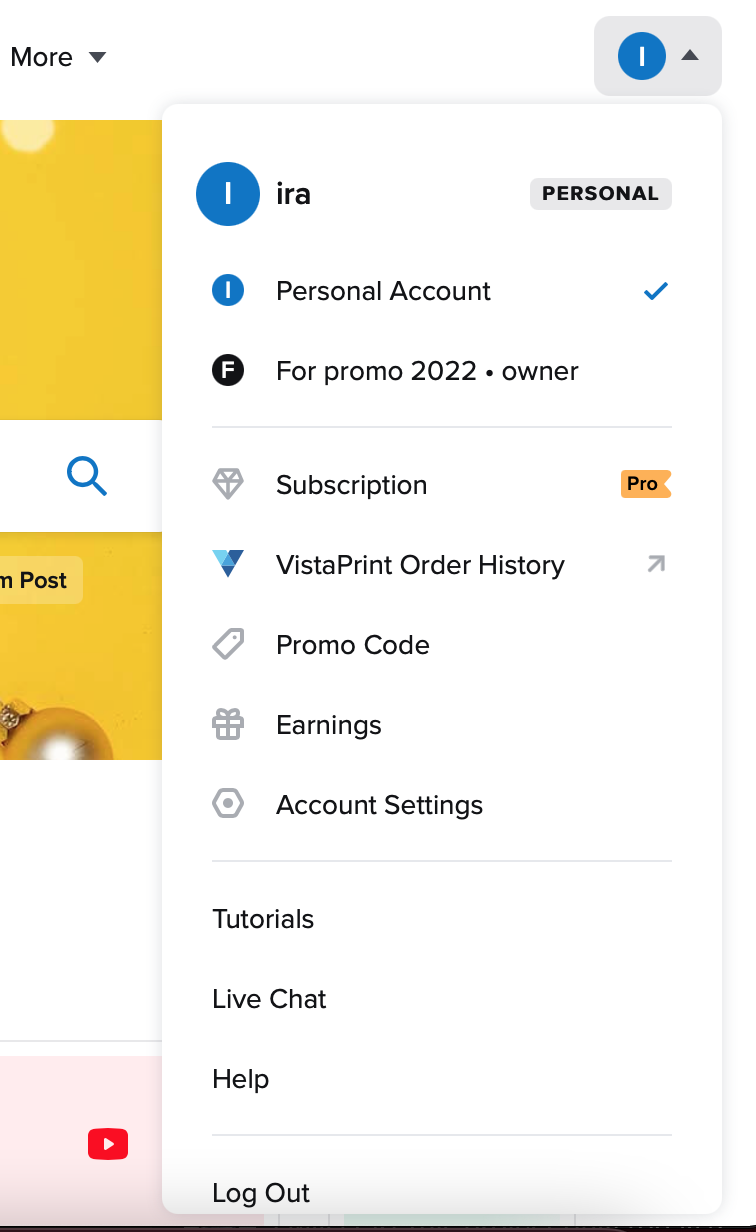 Step 3: Click "Billing" on the left menu.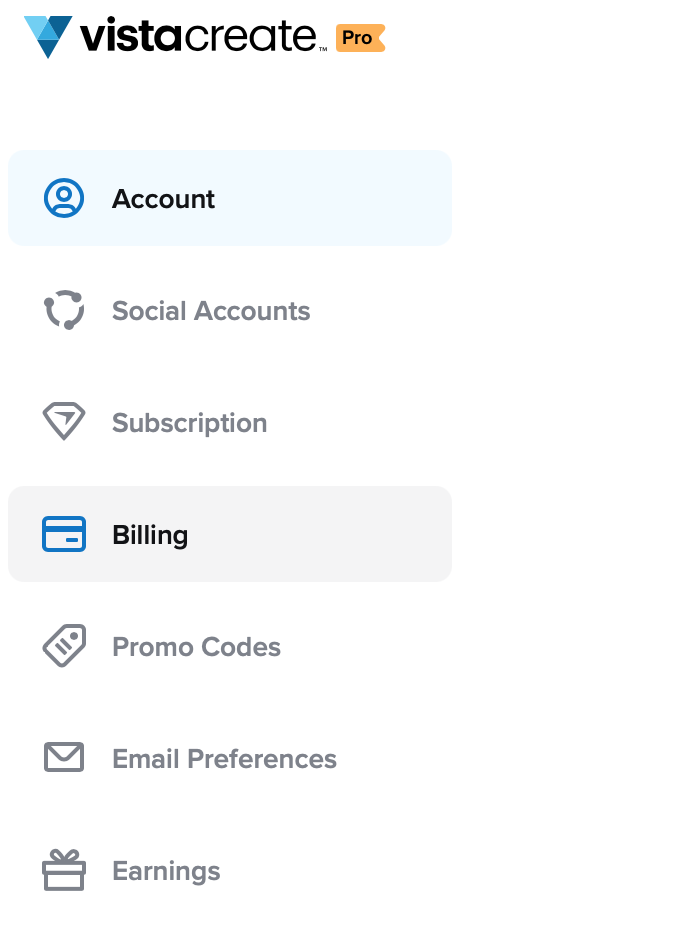 Step 4: Click "Cancel subscription of your Pro plan".


Step 5: From this moment on, you can follow the simple flow on the VistaCreate website. It will guide you through a series of steps to finalize canceling your Pro plan.
Pro features you will miss out on
After you cancel your Pro plan, your subscription will downgrade to the Starter plan.
As a Starter user, you lose access to all our Pro features and tools, so you won't be able to:
Use 70M+ royalty-free stock photos, videos, and vectors for your design

Remove background from any image in a click

Design your own stickers using Sticker Maker

Resize your design to any file format with a Resizer tool

Create as many Brand Kits as you want

Use our unlimited storage

Access your project version history

Use a team account to design with your team
You are still part of the VistaCreate community!
Don't worry, you can continue designing with the VistaCreate Starter plan. Here are all the perks:
100K+ ready-made templates

1M+ images, videos, and vectors

One Brand Kit with your brand colors, logos, and fonts

Free fonts, music, and objects

10 GB storage for your files and projects
Remember, you can always reactivate the VistaCreate Pro plan – it only takes a minute!