If you want to change your payment card in VistaCreate, you can easily do so in your account settings. Here's how you can add a new card in four simple steps:
Step 1: Go to https://create.vista.com/ and log in to your VistaCreate account.
Step 2: Click on your profile picture in the upper-right corner of the page and select "Account Settings" from the drop-down menu.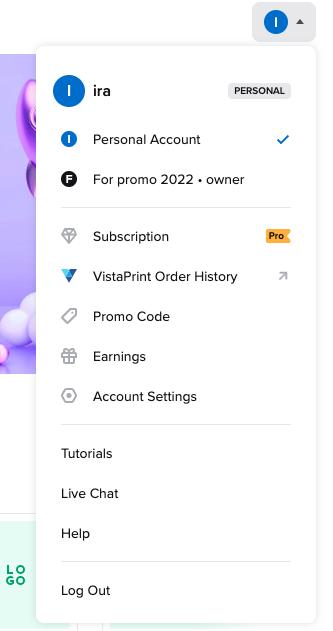 Step 3: Click "Billing" in the menu on the left, find your card in "Payment details", and click "Change".

Step 4: Enter your card number, expiry date, and CVC/CVV, then click "Add card".