While editing a design there is sometimes a need to preserve the changes made to some design elements from making unnecessary edits. There is "Lock" and "Group" editing features available on the artboard to help you lock objects and texts while working on other parts of a design. The "Lock" feature is used both for a single object and a group (locked objects are labeled as "locked")
How does a "Lock" and "Unlock" works?
After you have pressed the Lock button, you cannot move objects on your artboard, resize, crop, use layering, flip horizontally and vertically, or remove objects (even when using the Backspace on the keyboard). Nevertheless, Lock does not influence filters, copy function, transparency, and selection of photos.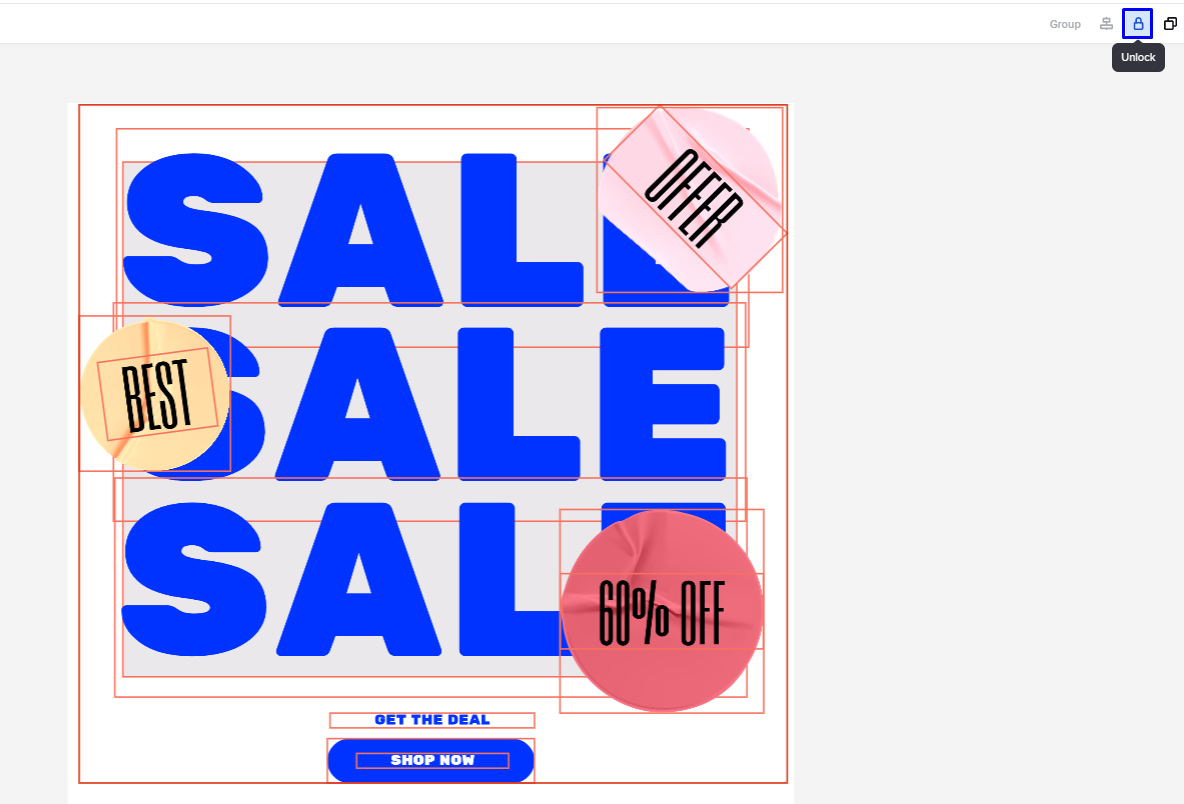 You can unlock the blocked elements by using the Unlock button at any time.
How does a "Group" and "Ungroup" works?
Select objects or text boxes by dragging the cursor over all the objects you wish to group together
Once the objects are selected, you will see "Group" button on the tools panel (or use the hotkeys combination of Ctrl+G)
All done! To ungroup ad edit each object separately, click "Ungroup"