In VistaCreate, you can download designs in various formats or save them to continue editing later. The best part is that you can export as many designs as you need for free using the available download options in the editor. In this article, we'll walk you through all the steps.
Saving designs in VistaCreate
You don't have to worry about saving every single change you make in your design. All your designs are automatically saved as long as you're logged in to your account. You can find your saved designs in the My Projects tab on the Homepage.
*Note that you need to be logged in to your VistaCreate account to have your visuals autosaved.
*To make sure you've saved the latest changes, click the Save icon before closing your project.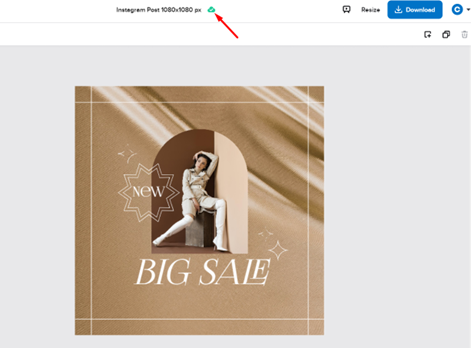 How to download designs in VistaCreate
Step 1: Click "Download" in the upper-right corner of the editor to access all download options.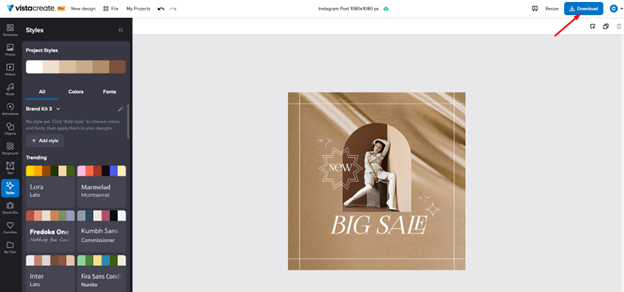 Step 2: Select the desired format for your design. VistaCreate provides quick access to the most suitable options for your design format. Click on any of them to start downloading.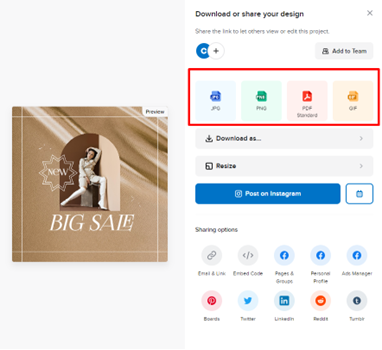 You can also choose another format if necessary. Click the "Download as" button and select the preferred format from the list. The best part is that you can choose the 2x size option for your JPG or PNG images. This option is available for small design formats to ensure the highest quality of your visuals. The 2x scale feature is free in VistaCreate.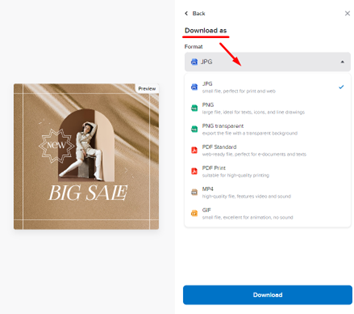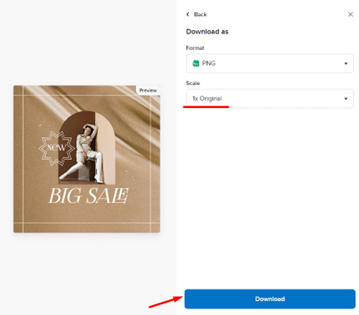 Important note: You don't have to download your Facebook post, Instagram post, or Pinterest graphic designs to share them on your business pages or groups. In VistaCreate, you can post directly from the editor or plan your publications with the Post Planner.